Fun fact: Back in its infancy, custom cabinetry maker Henrybuilt didn't make cabinets. In the (very) early days, it made furniture. "It was basic and stripped-down, there was a Donald Judd influence," founder Scott Hudson tells Business of Home. "But we realized that the kitchen was a much more fertile ground for making an impact on the home, and we switched in the first few months." For the next 20 years, they stuck with it. Now, the Seattle-based brand is coming full circle, with the launch of a stand-alone furniture collection, Primary Objects.
The collection comprises more than 50 pieces, ranging from items you might expect from Henrybuilt—kitchen islands, stand-alone vanities—to curveballs, like a series of playfully abstract ottomans in lively colors. For a brand that has built its reputation on a kind of refined, less-is-more craftsmanship, words like "playful" are certainly new. Hudson says the ottomans in particular inspired some internal hand-wringing.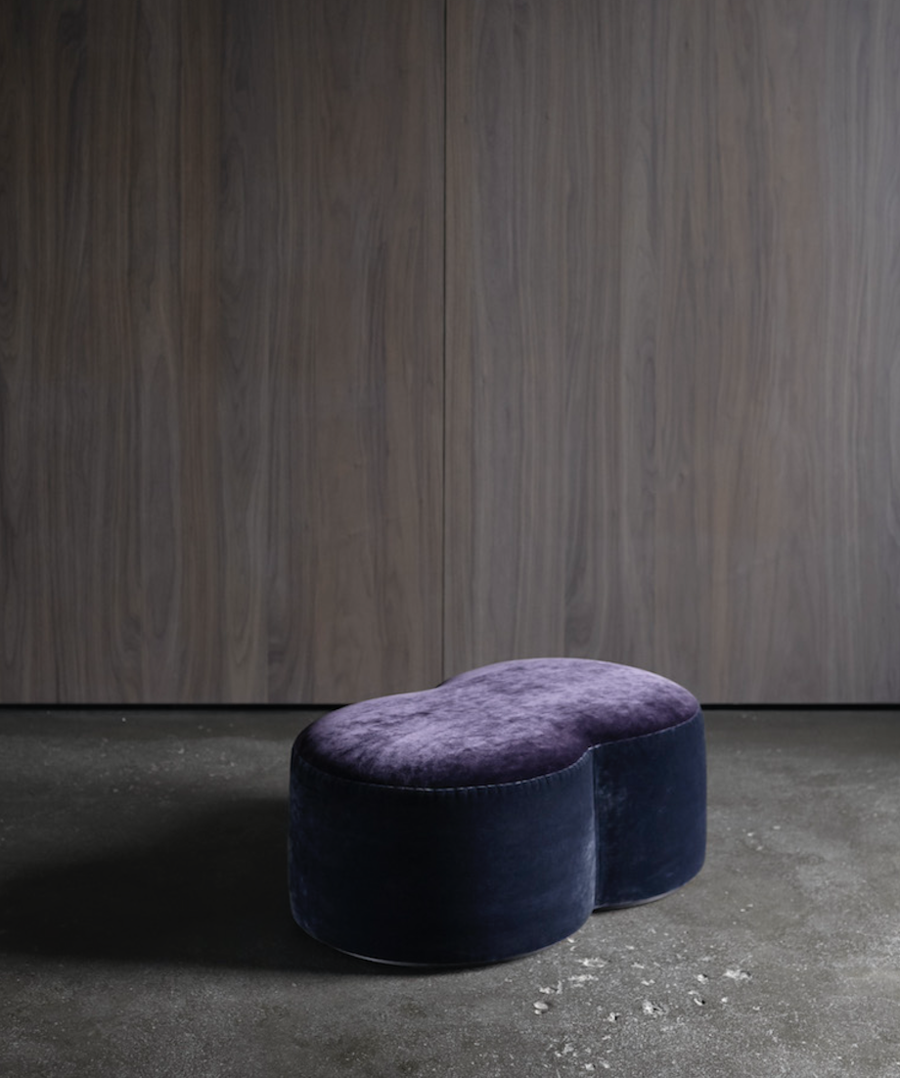 "People are extremely emotionally attached to the aesthetic that they perceive as being Henrybuilt," he says. "[The ottoman] was a complete 'let's just do something interesting' experiment. I put it on the floor in the office in Seattle and watched people have a reaction. That reaction ranged from, "What is happening to this company?!' to, 'Whoa, that is so cool!' It's been interesting the whole way."
Steering Henrybuilt into uncharted waters isn't just an aesthetic experiment. Founded in 2001 by Hudson as a break from what had been a fairly busy career in tech, the company has developed a hybrid approach to kitchen design. Borrowing from the European methodology, Henrybuilt's products are part of a "system," meaning their kitchens are built from modular, repeatable pieces. However, unlike many "system"-based kitchen makers, the quality of materials is luxury grade, and, to satisfy the widely varying needs of American homes, the product is designed to be extremely customizable.
It's a fairly technical approach that has, perhaps unsurprisingly, long appealed to architects—Hudson says they make up roughly 90 percent of Henrybuilt's trade business. In recent years, he has been more actively courting interior designers. Doing so requires a broader selection and a wider range of options.
"Interior designers understand how important it is to have a refined understanding of how the person living in the house is interacting with it. They have a different way of looking at that than most architects do," says Hudson. "We understand that a lot more than we used to. … Part of what we're trying to express [with Primary Objects] is that we're a really broad resource, and that we get it. Interior designers want to have a lot of flexibility."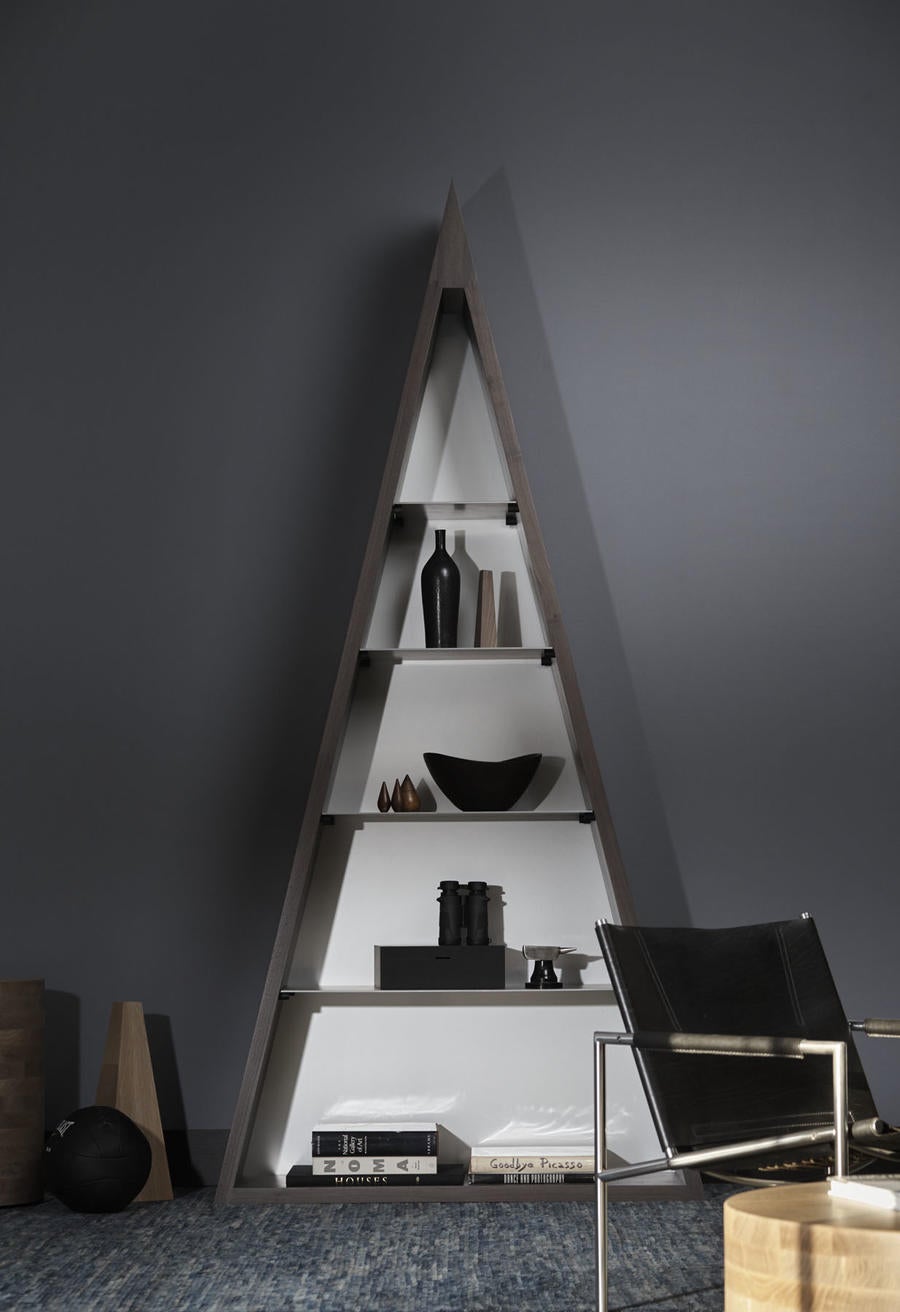 Expanding Henrybuilt's offerings to include stand-alone items is also a way for the brand to capture customers who might be attracted to the aesthetic of the brand, but are not quite ready to commit to the full Henrybuilt experience. Prices (ranging from $2,500 seating up to an $80,000 top-of-the-line kitchen island) aren't cheap, but offer something for the mix-and-matchers.
"In an ideal world, every potential client, architect or interior designer would find what they want," says Hudson. "If what they really want is just an island to combine an Ikea kitchen, that's fine."
However, despite a fairly comprehensive whole-home furniture launch, Hudson says, Henrybuilt is by no means a furniture company now. The pieces frequently make use of the company's Opencase technology, a modular system whereby homeowners can rearrange shelving as needed. Many items are multifunctional. In other words: Yes, it's new ground, but it's still Henrybuilt.
"I don't think of it as furniture, I think of it as a freestanding component of our system," says Hudson. "We're not going to promote it as a furniture collection, we're going to promote it as a different way to look at the system."