Domino Media Group opened a pop-up shop, the Domino Summer Shop, in City Point, a new retail location in Brooklyn. Domino editors selected the products that are featured—including many made by Brooklyn-area artisans and companies. The shop is open weekends through June 18, from 11 a.m. to 8 p.m.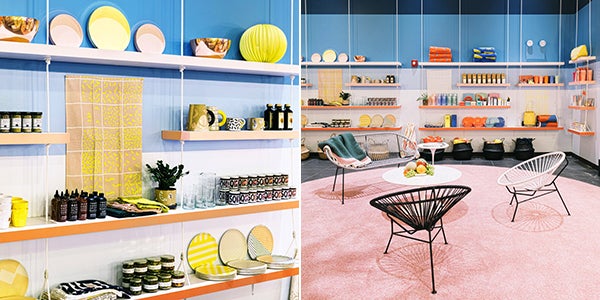 "Brooklyn is such an important design community," says Nathan Coyle, CEO of Domino. "City Point has created a spectacular marketplace anchored in a locale that's a shopping destination for many Domino devotees. We love inventive ways to connect with our fans and City Point offered the perfect environment for that. Expect more exciting in-real-life experiences from Domino in the future."
The store was styled with vignettes to represent the "ideal Brooklyn summer," and in keeping with the local theme, a portion of the proceeds from sales will go toward
Prospect Park Alliance
, the non-profit that cares for the park, which is celebrating its 150th anniversary this year.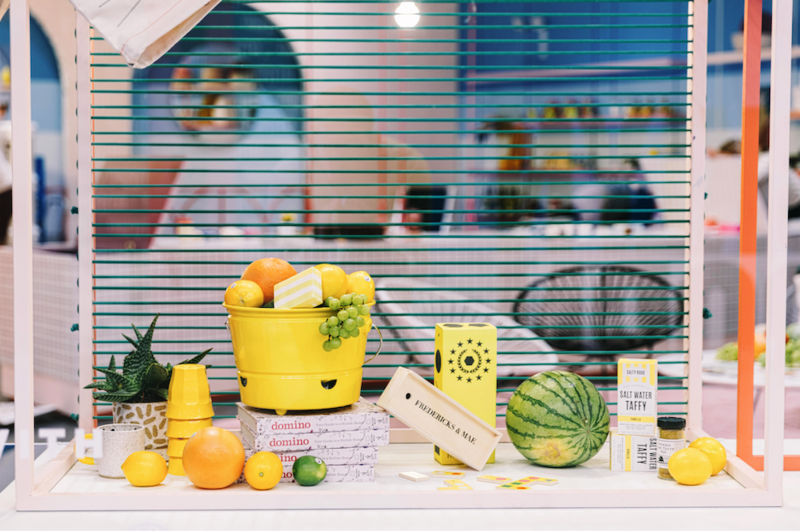 Some of the Brooklyn companies participating in the shop include Dusen Dusen, Bushwick Kitchen, Recreation Center, Found My Animal, and Fredericks and Mae.
On Wednesday, June 7, Domino market editor Elaina Sullivan and chief revenue officer Beth Fuchs Brenner will host a special event on-site, where they'll share styling tips and Domino's design services from 6:30 p.m. to 8:30 p.m.