The DesignEdge Summit, presented by the International Furnishings and Design Association Educational Foundation, will take place in New York on May 20, serving as "an empowering prelude" to ICFF.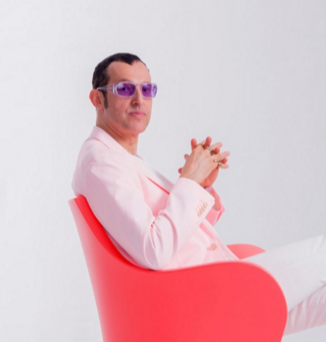 Among the day's features: Designer Karim Rashid will deliver the keynote presentation, "The Future of Design," while additional programs include a conversation titled "Leading by Innovating," with moderator Karen Marx, home furnishings director for the Hearst Design Group, in discussion with Caleb Anderson, partner and principal at Drake/Anderson; Jaime Derringer, founder and executive editor of Design Milk; Kevin Greenberg, founding principal of Space Exploration; Susan Jamieson, founder and principal of Bridget Beari Designs; and Chad Stark, senior vice president of STARK and president of Scalamandré.  
Among the topics covered, the IFDA explains, are "the design industry today and how to be fearless and successful in a fast-paced, quick-changing world" and "how to build and broaden your brand, create new ways to establish leadership and trust with consumers and colleagues, harness the latest tools of social media and technology, develop and expand global business."
All proceeds will support future IFDA-EF initiatives. Early registration, closing May 5, is $199 for IFDA members and $269 for non-members; after that, registration is $269 for members and $339 for non-members.