Grand Rapids Chair Company had a careful plan laid out: to slowly, deliberately break into home.
The Michigan-based company, founded in 1997, has built a sizable international business making seating for restaurants, and creative director Dean Jeffery reasoned that it could make a dent in the residential business with its new brand, Only Good Things. "A lot of e-commerce furniture brands are focused on big upholstered pieces like sofas, and the kitchen and dining rooms are an afterthought," he says. "So, we thought it was a chance for us to expand." The initial goal was to launch in 2022, stretching development over a nice-and-easy three-year period. Then 2020 happened, and Jeffrey's timeline was cut down to six months.
"It's no secret that the restaurant industry has been hit hard during the pandemic, and that is primarily where our customers are," says Jeffery. Many of the company's hospitality project orders were put on hold or canceled altogether. "The push for residential and e-commerce was something that the pandemic almost forced us to do. We had to throw caution to the wind and jump in full force before it was too late."
Grand Rapids was hardly alone. This spring, after the initial shock and disorientation of COVID died down, a new reality began to settle in—and it wasn't good for the commercial interior design industry. Hotels, facing a devastating drop-off in bookings, canceled planned renovations. Restaurants and retail shops have found it hard enough to stay afloat, never mind investing in a new look. And maybe you've heard that the office is dead?
Facing a ruinous landscape, many manufacturers and design firms that specialize in commercial work have zeroed in on a new market for their goods and services: the home.
FAST-TRACKING E-COMMERCE
The most obvious example of this pivot has come from office furniture makers, who have all become work-from-home furniture makers. Some of that move was simple—a few product tweaks and some new marketing copy. But behind the scenes, going from office to home office is complicated by the fact that big contract players aren't used to selling to individual homeowners.
Their challenge has been to not only recast their product for the home, but find a way to actually get it there. That shift had already been in the works before COVID, says Amanda Schneider, founder of Chicago design research agency ThinkLab, and host of the "Design Nerds Anonymous" podcast, a show that explores macro trends in contract design. "The pivot to serve residential customers is more about becoming digital so anyone can buy your product without complex distribution," she tells Business of Home.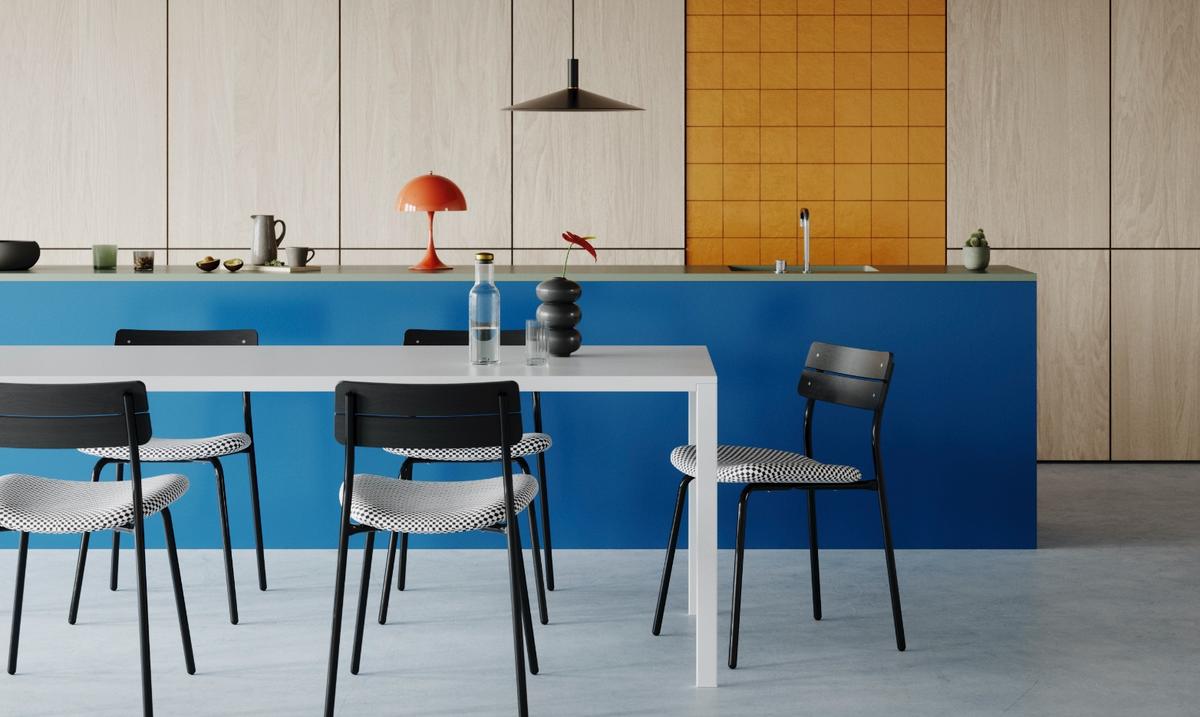 Courtesy of Only Good Things
This push helps explain why the big legacy players have been snapping up smaller DTC companies. Last year, for example, Pennsylvania-based furniture giant Knoll acquired buzzy Portland, Oregon–based online office furniture maker Fully, whose revenue growth subsequently shot up 100 percent. Not to be outdone, another major contract player, Indiana-based Kimball International, acquired New York–based DTC furniture maker Poppin earlier this month.
In other words, the big makers of office furniture were already looking to get better at selling direct to small businesses and homeowners, but the pandemic has sped things up.
Of course, big corporations have the option of simply buying their way into a new distribution channel. The COVID-19 era has been harder on small and midsize hospitality-focused brands like Grand Rapids. Plus, there are built-in challenges for commercial makers of any size.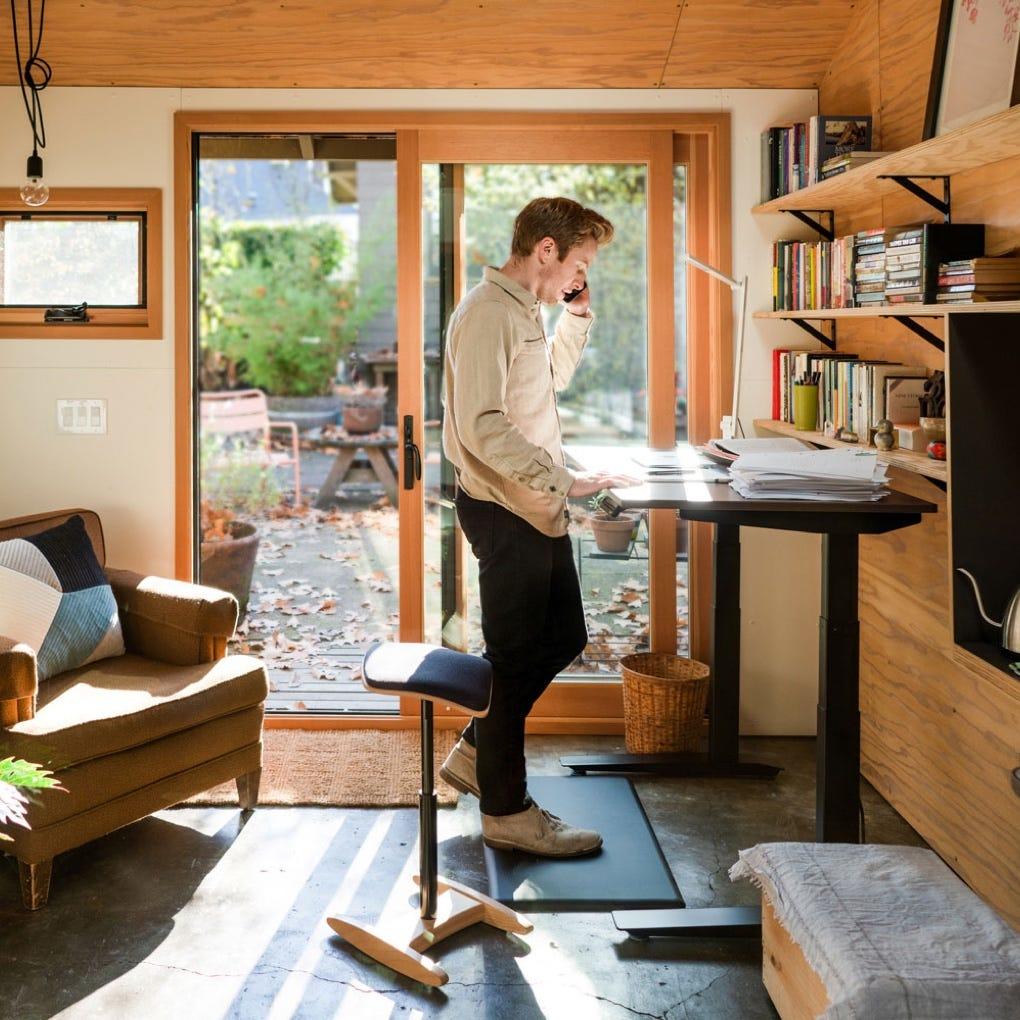 "Residential brands have spent years building relationships with designers at the big A&D firms and making sure they're using their product," says Jeffery. "And often, those designers are using that company's product in their own homes, where they are interacting with a piece every day. Our products have never had that chance, because they go into hotels and restaurants."
Ironically, it was an entirely different macro change in the market that convinced Jeffery to shoot for the home: the slide toward resimercial. "As hospitality design has moved into a more homey territory, we've seen this massive push from designers asking if they can spec our pieces for residential work," he says. "That was the [original] catalyst for Only Good Things."
While ideally, the brand would have debuted with a mostly original portfolio of new designs with a sprinkling of bestsellers from Grand Rapids Chair Company, speeding up the timeline meant that it had to rely entirely on existing designs from the commercial line. For this initial launch, the only change from one brand to the other was to retool some color schemes. Only Good Things is, at base, a commercial collection remarketed for the home.
A COMMERCIAL DROUGHT

Of course, it's not only commercial manufacturers who have been affected by the drying up of contract work—design firms felt the impact first. According to research that Schneider's firm conducted, new leads have been stagnant for the majority of the pandemic: Anywhere from 60 to 75 percent of respondents have consistently reported that they have either very few bids or none at all.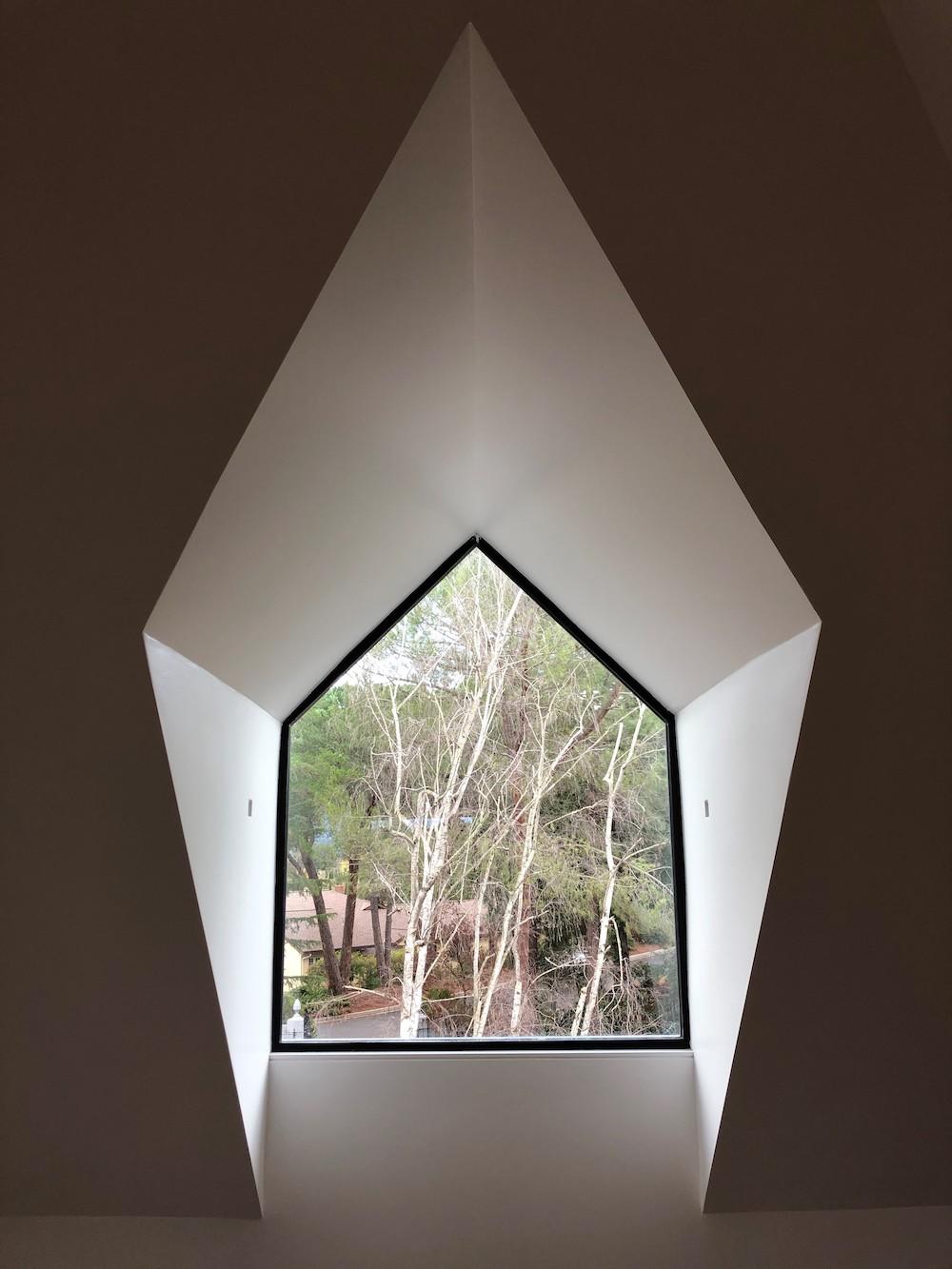 Adam Winig, co-founder of Oakland, California–based architecture and design studio Arcsine, has seen those numbers play out in real time. With a portfolio full of stylish restaurants and hotels, Arcsine was directly in the path of COVID disruption; Winig reports that the pandemic led to a 50 to 60 percent drop-off in commercial work. "A number of our airport restaurant projects, [which were] in varying stages of design and permitting, have been put on hold," he tells BOH. "Additionally, several of our non-airport restaurants went on hold or were terminated fully."
To make up the difference, Winig has been looking to grow the residential side of his business. Luckily, he had prior experience. "Prior to co-founding Arcsine, my primary focus was on luxury residential projects. [Here], high-end residential has always been part of our purview; however, it was less actively sought after—we took on projects that came directly to us," he says. "When our contract work started to take a hit, I leaned into [my] network and reconnected with general contractors I had worked with in the past."
The pandemic also caused a sharp decline in commercial work for New York–based design firm Workshop/APD, which normally splits its time roughly 50-50 between residential and contract projects. However, company principal Andrew Kotchen says this swing is not the first time business has gone topsy-turvy, and they were ready for it. "Coming out of the 2008 recession, we made a conscious effort to diversify beyond just single-family residential projects into commercial and hospitality so that we would not be so vulnerable to a slowdown in one sector that could crush our business," he tells BOH.
Taking on commercial work helped Workshop/APD find its way out of the last big market disruption. Holding on to residential work has helped it weather this one.
TAPPING INTO COMMERCIAL EXPERTISE
While there are clear challenges for commercial brands looking to break into the crowded home market, they also bring evident advantages. A design firm accustomed to the strict deadlines and budgets of commercial work may hold unique appeal for an antsy homeowner. And a designer who focuses on luxury hotels doesn't need to reinvent the wheel to tackle a bedroom refresh.
Makers of commercial product, too, have unique strengths, says Jeffery. Because Grand Rapids Chair Company manufactures all of its products to contract-grade standards, there are multiple durability tests baked into its process. "Residential brands don't have the quality we're able to offer," he explains. "You go into a big box furniture store and sit on a chair, and while it might look great, you can tell that it's worn out just from being on display. How is that going to hold up in your home? We're selling at those same prices, but our pieces will last."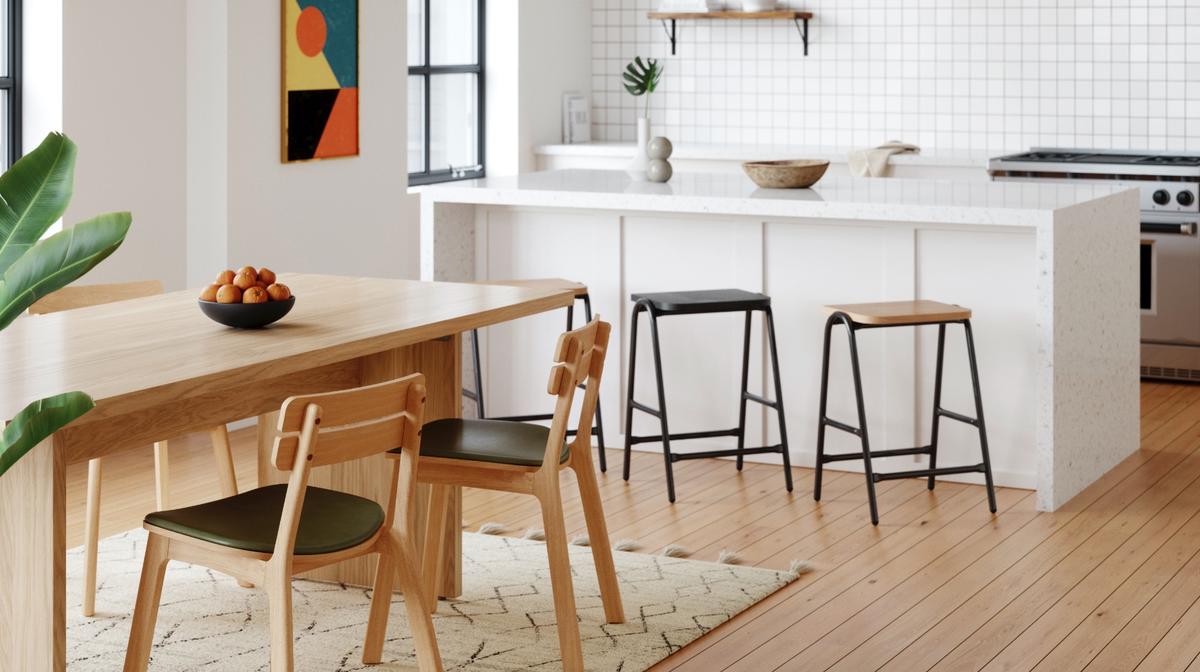 Courtesy of Only Good Things
Another advantage: The scale of commercial production volume (a typical order is in the realm of 30 chairs, as opposed to two or three), allows Only Good Things to keep its pricing competitive with West Elm or Blu Dot for a trade-quality product.
And the fact that all of Grand Rapids Chair Company's products are made in America has been a benefit during a year when delays have been rampant in overseas production. "We saw a lot of new customers who were looking for domestic manufacturing because they were facing such lengthy lead times," says Jeffery.
A BALANCING ACT
There are good and bad aspects to COVID-19's drawn-out vice grip on every aspect of American life—including the design business. Pfizer and Moderna's remarkably effective vaccines, announced back to back, are reasons to be hopeful. Skyrocketing case numbers across the country are a sobering reminder that it's going to get worse before it gets better.
News coming out of the commercial corner of the industry suggests similar patterns. BOH's sources report that commercial work has been perking up a little in recent months. However, it's an occasional project here and there—not an avalanche of new work—and everyone expects contract design to remain depressed throughout 2021. In other words, they'll be staying in the home for a while to come.
But when COVID-19 ends, will they all rush back to the commercial side of the industry? Most, it seems, are planning to keep their options open. "Only Good Things gives us more freedom to expand beyond just furniture with things like lighting or accessories," says Jeffery. "It has so much potential to be nimble and grow in different directions."
Homepage image: Sherman upholstered dining chairs in Rust Velvet; courtesy of Only Good Things