Time Inc. is potentially shopping around a sale of Coastal Living, Sunset and Golf magazines as part of a strategy that will have the publisher focusing its efforts on its larger publications, Bloomberg REPORTED.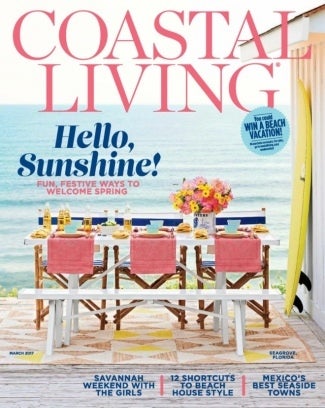 Earlier this year, Time Inc. CEO Rich Battista had said that the company intended to offer some of its smaller titles for sale.
"It's really important to focus on the key biggest growth drivers of this company that will move the needle the most," he told Bloomberg. "These are wonderful titles and wonderful brands. They're just relatively smaller in our portfolio." The company, which also publishes Time, People, InStyle and others, also recently announced it was selling a majority stake in Essence magazine.
Among the digital initiatives Time Inc. is focusing on are video production for television and social media, as well as custom advertising content.
Birmingham, Alabama–based Coastal Living is dedicated to design and travel, specifically in regional communities along the Atlantic, Pacific and Gulf coasts, while Sunset magazine, based in Oakland, California, covers West Coast design and lifestyle.