In BOH's new series On Trend, we're asking designers to share their favorite of-the-moment finds.
Soothing design elements may have reigned supreme in 2020, but this year's biggest decor trends are all about having a little fun. Case in point: the checkered patterns and prints that have been dominating our social media feeds since last spring. Not quite gingham and certainly not plaid, these classic two-toned motifs—think chessboards, racing flags and Vans slip-ons—are bold and nostalgic, and as designer Malka Helft says, "sure to put a smile on your face when you walk in a room."
Curious to learn more, we asked Helft and two other designers—Carneil Griffin and Nadia Watts—to tell us their three favorite checkerboard-pattern pieces of the season, and how to use them at home.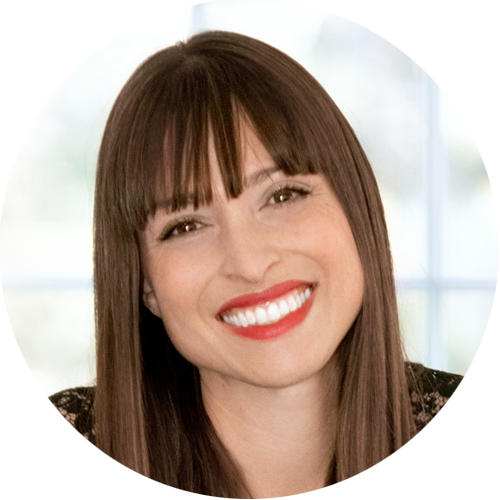 Courtesy of Think Chic Interiors
MALKA HELFT | THINK CHIC INTERIORS
Westchester, New York–based designer Malka Helft strives to create beautiful spaces that don't compromise functionality. Her designs are clean yet contemporary, marked by neutral palettes with strategic pops of color and simple geometric motifs.
Checkerboard Baby Alpaca Throw by Jonathan Adler
"Throws are a fantastic way to introduce a trend to your home while keeping your current design."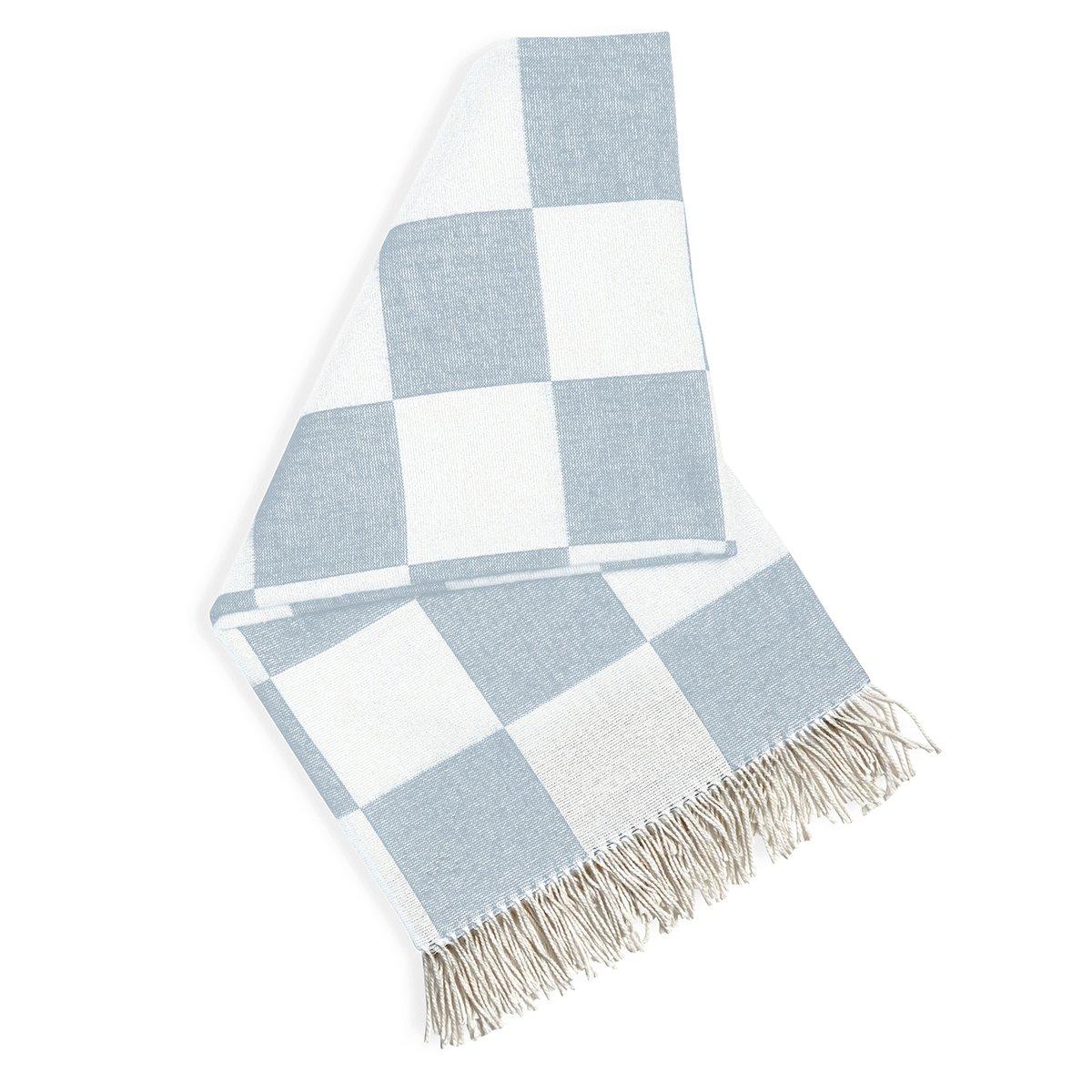 Courtesy of Jonathan Adler
Chess Table by Moooi
"This doubles as a side table because of its height, and would look great between two lounge chairs, or even better, swivel chairs."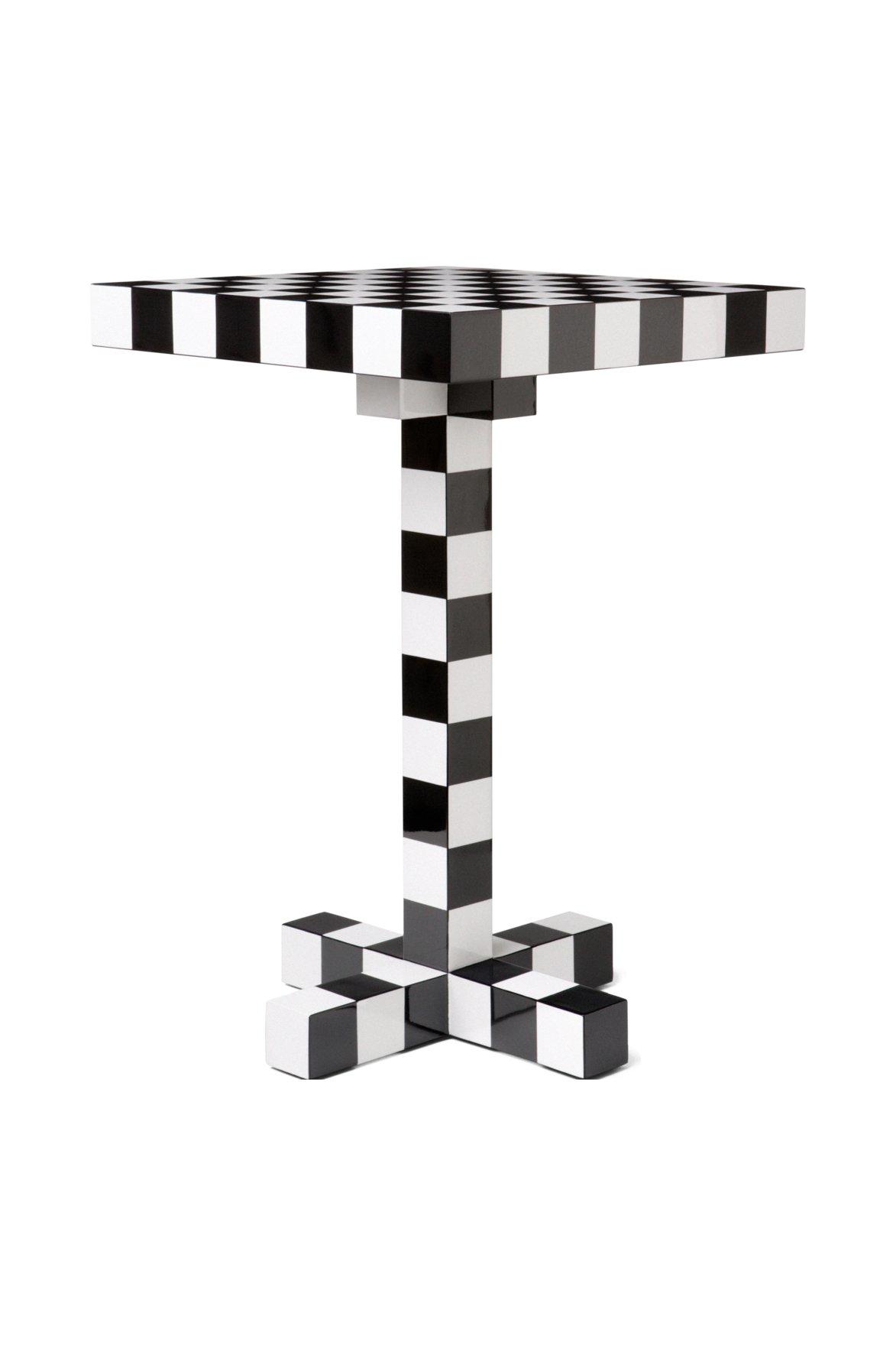 Willa Check Large Wallcovering by Schumacher
"I love adding wallpaper to rooms as an accent or to really bring some fun, color and personality into play."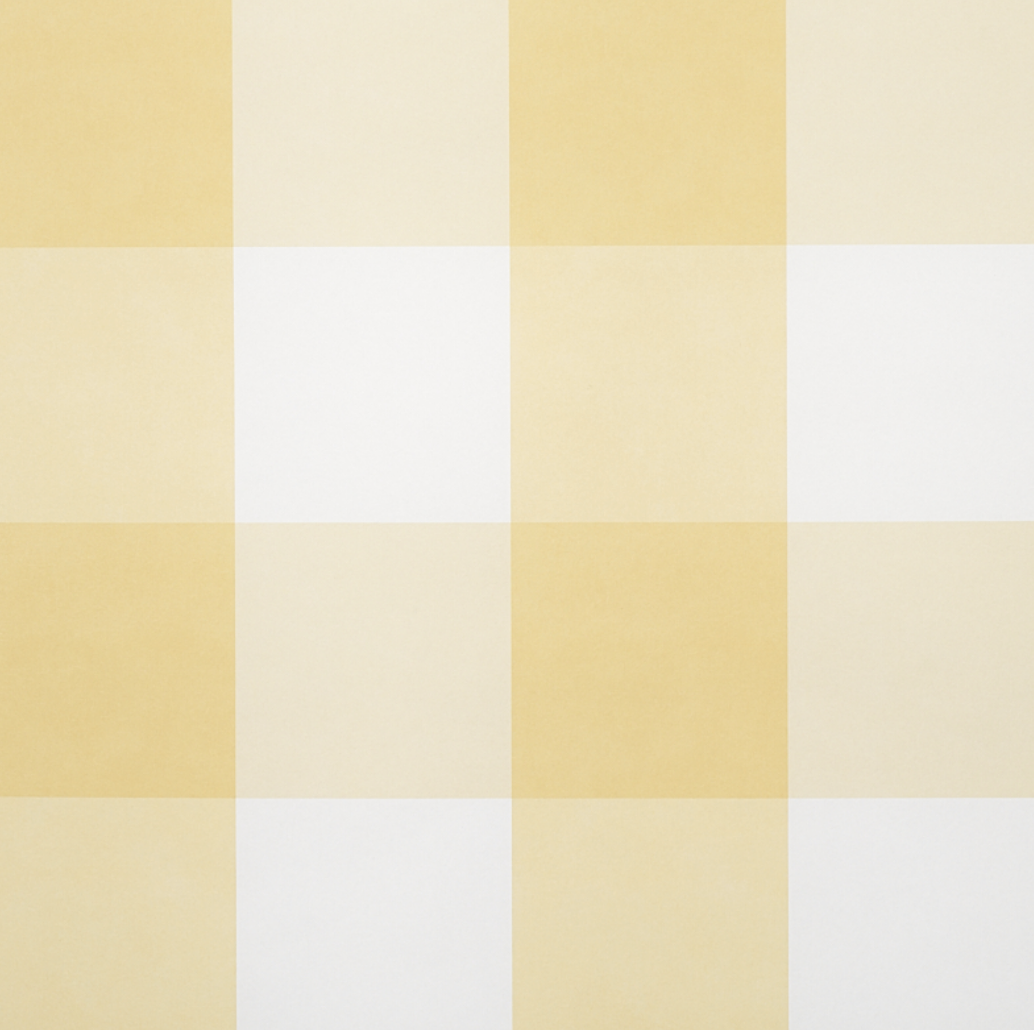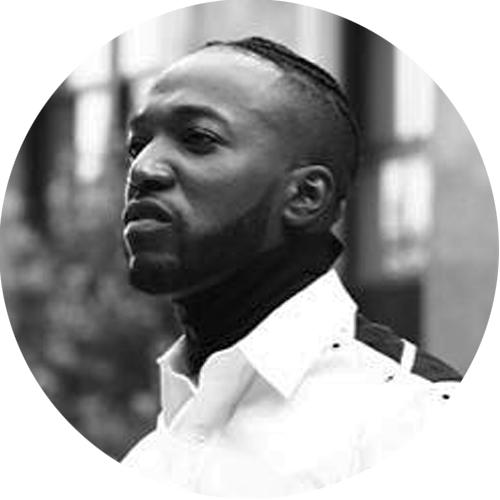 Courtesy of Griffin Direction Interiors
CARNEIL GRIFFIN | GRIFFIN DIRECTION INTERIORS
After years of working as a celebrity stylist, Carneil Griffin turned his attention to interiors. The spaces he creates are every bit as fashion-forward as the Chicago-based designer himself, marked by rich color palettes, sumptuous fabrics and maximalist pieces.
Courtly Check Coat Perch by Mackenzie-Childs
"Perfect for an office or foyer. Mackenzie-Childs hand-paints each of these extraordinary coat perches with 22k gold accents."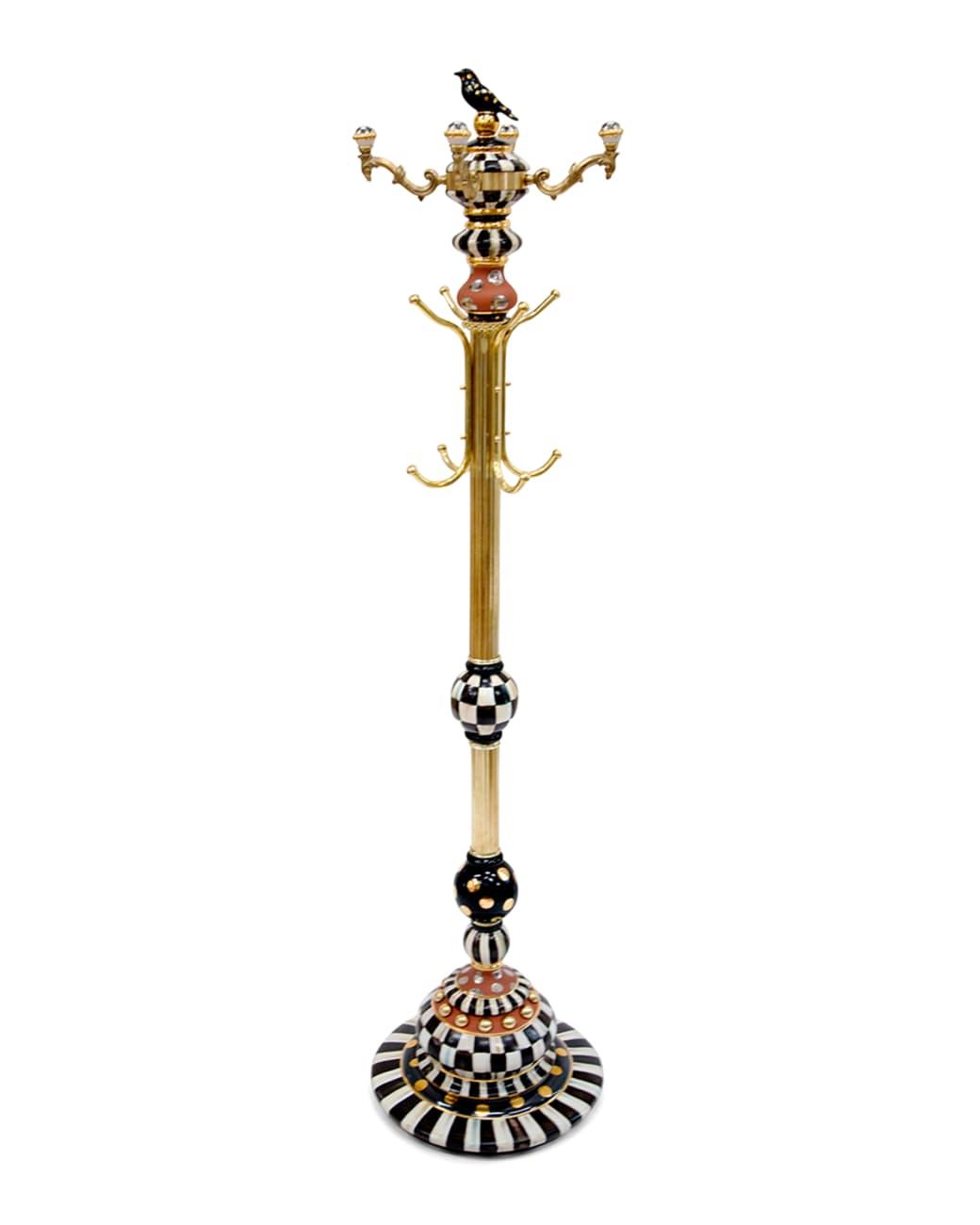 Courtesy of Mackenzie-Childs
Checkered #1 Chair by McMB's Studio
"Woven felt and hand detailing take the checkerboard pattern to new heights. Styled in a pair or alone, this work of art is sure to add some couture styling to your home."
Courtesy of McMB's Studio
Niangua Checkered Handmade Cowhide Area Rug by Union Rustic
"For those whose decor just can't swing the traditional black-and-white color scheme, this hide checkerboard-pattern area rug still makes a statement."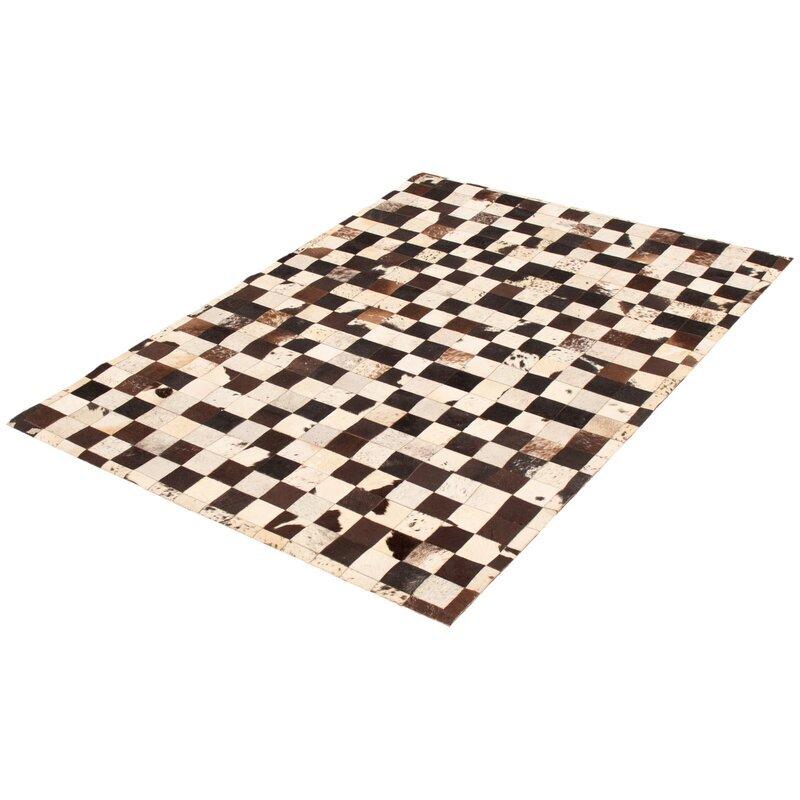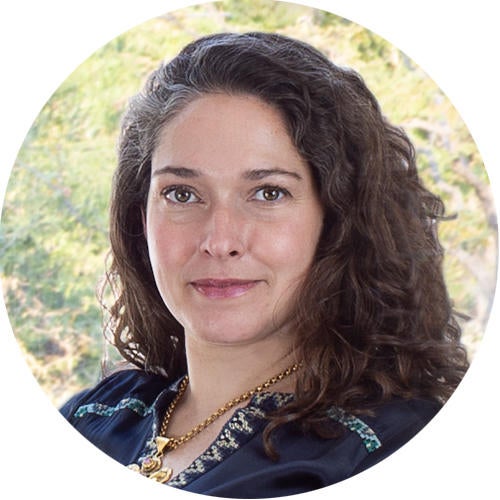 Courtesy of Nadia Watts Interior Design
NADIA WATTS | NADIA WATTS INTERIOR DESIGN
Known for her keen use of color and texture, Colorado-based interior designer Nadia Watts strives to create unexpected spaces in a mix of styles. The great-great-granddaughter of artist Louis Comfort Tiffany, she relies on timeless furniture pieces and artful decor elements to design eclectic rooms that are every bit as elegant as they are welcoming.
Milo Baughman Checkerboard Coffee Table at Chairish
"What a showstopper in the center of a room! The patina on the surface must have a wonderful history. This beautiful coffee table is a great talking point for a seating area."
Midcentury Oversize Flatweave Checkerboard Carpet at 1stDibs
"I love the color and pattern in this rug. We have paired it with Clarence House's brightly patterned Sole fabric in Multi for an office."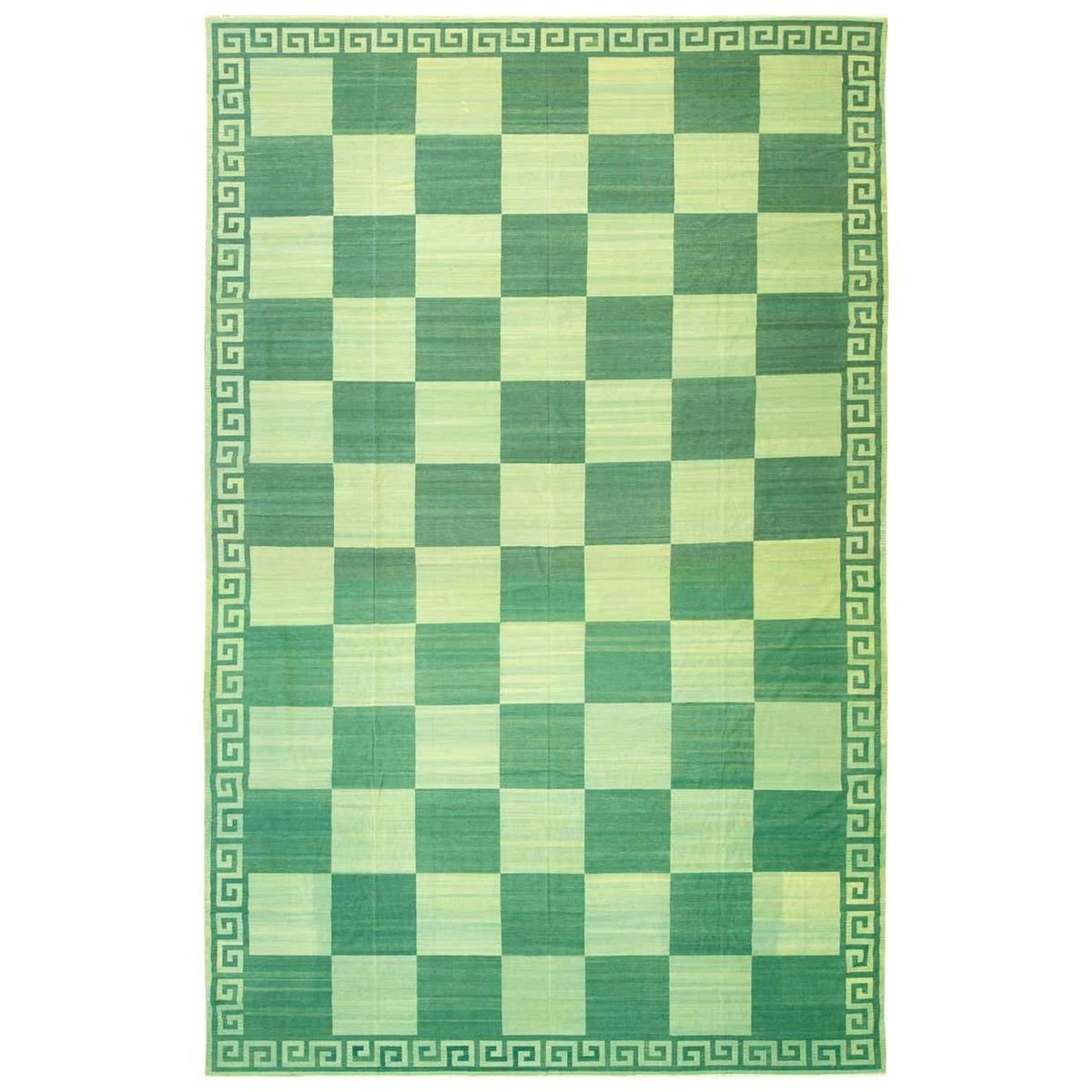 La Rochelle Woven by Brunschwig & Fils
"I love this classic pattern with a twist. The multiple colors and blurred lines that overlap create such an interest to the fabric. This would work great as furniture upholstery."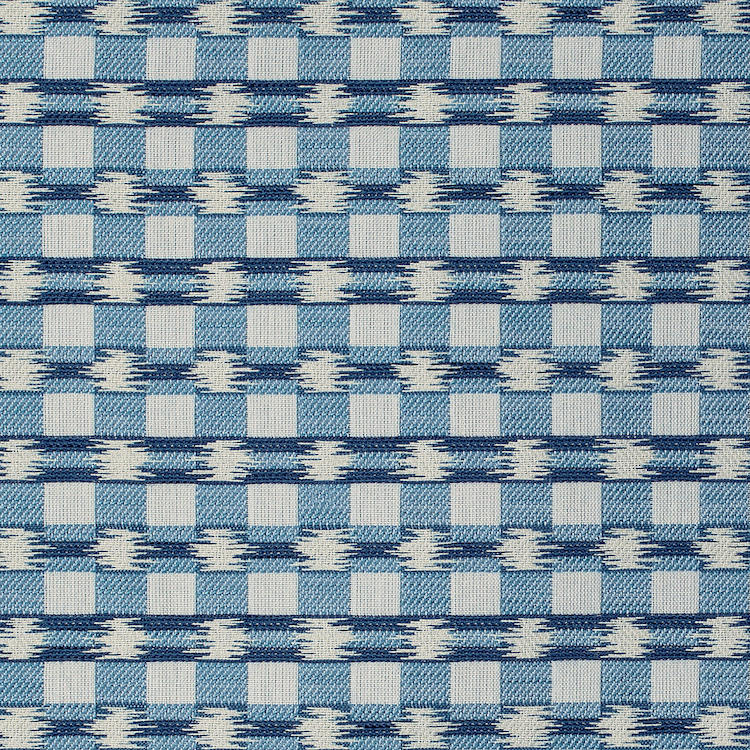 Courtesy of Brunschwig & Fils
Homepage photo: The Chess Table by Moooi | Courtesy of Moooi