Online home furnishings marketplace Chairish has announced the acquisition of Pamono, the leading digital home goods resource in Europe, with plans to unite the brands into one global e-commerce destination. While the price of the deal has not yet been made public, the move comes less than a year after Chairish—which was founded in 2013 by husband-and-wife duo Gregg and Anna Brockway—received a $33 million round of Series B funding.
Business of Home sat down with co-founder and CEO Gregg Brockway to discuss the details of the deal, and what it means for the trade moving forward.
Why was the timing right for this acquisition?
We feel very fortunate with how our business has continued to grow through the pandemic. As we think about continuing that, it got us thinking about global opportunities. Pamono is a European market leader, and we've known their leadership for some time—it just felt like the right time to bring the platforms together. We're thrilled at how Chairish has become a beloved destination for chic and unique things here in the United States. With this acquisition, we're excited to take the next step and really become a global destination for exceptional items.
What attracted you to Pamono specifically, and what was your understanding of their business in the European market?
Pamono has a leadership position in the European market. They are pan-European—they buy and sell from all over Europe. There are other players that are strong in one country or another, but Pamono is a brand that spans all of the key markets we're interested in. They've got a strong leadership team that feels like a good fit culturally with our team. It's a husband-and-wife team, as are we, and it felt like a good combination.
What's the backstory on the Pamono brand?
It launched at about the same time as Chairish, back in 2013. Pamono is based in Berlin and has close to 60 people on staff, most [of whom] are based in Berlin, but [some are] elsewhere in Europe. Chairish has about 580,000 products on the platform today; Pamono has about 250,000 items. Together, that's 830,000 items, which we think will make the biggest pure-play destination marketplace.
As I mentioned, Pamono has grown to be a source and destination for all of the key European countries, which is a real accomplishment. In Europe, each market is its own market, with its own language, its own buyers and sellers. Our vision in bringing the two companies together is to create the go-to destination where we can show people the best things from everywhere in the world, and be able to ship them anywhere in the world. We view this as a big step toward becoming the global go-to destination for exceptional home furnishings and art.
Pamono will remain its own site, rather than integrate into Chairish's site. What went into that decision?
We are planning on bringing the platforms together from a technology perspective. On the operations side, the companies will be integrated, because we want a seller to be able to list once and be shown everywhere. That's going to take a few months, and we'll be sharing news on that front as we bring that to life. So, the companies will be integrated, but we're excited to expand the teams on both sides of the Atlantic. This is a global opportunity, so we'll continue to grow the team potentially elsewhere, too.
Where will you focus that growth?
Really, all departments. The key areas are both the product and engineering sides, because there are still unsolved problems for buyers and sellers in the home furnishings industry, generally. Also, the sales and account management teams—the people working with sellers, galleries and professionals in the community to help them more easily get their products live and visible around their region and around the world. Then there's the infrastructure to make it all work: shipping and customer support. As you grow, it's not linear—not one additional person for every X number of customers. We have to get more efficient as we get bigger, and we need more people in most areas.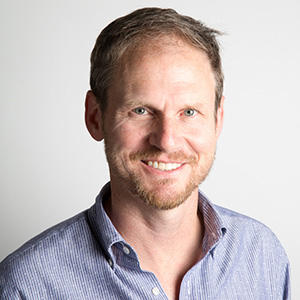 How would you compare the sellers and consumers in each company? Is there a lot of overlap?
On the seller's side, they are similar, but not identical. Chairish has been focused on the continental U.S., so that's where the vast majority of our sellers come from. Pamono's sellers have a U.S. presence, but it's very small. Most of its sellers come from Europe, so there's very little overlap in the seller base, so that's exciting. But the inventory is similar. It's all high-end, beautiful, fun-to-browse objects.
On the buyer side, there's very little overlap, as well, because Chairish has 27,000 verified trade members, and Pamono has roughly 13,000. Most of our trade members are in the U.S., and most of their trade members are in Europe. In terms of the buying audience more generally, Chairish has only been shipping to the U.S., while Pamono has been shipping all over the world, but their presence was still modest here in the U.S.
[Our task will be] really bringing important parts of those communities together to create a bigger, broader, more interesting, more fun community. This is a business where the network effects are real. People want to go where they're going to find the most beautiful things, and sellers want to be in front of the biggest design-loving audience they can find. As we grow, it becomes a more engaging, interesting place for both sides of the market to be.
Will your trade customers be able to have a unified account on both sites, or will they need to have trade accounts on both platforms?
On day one, they will have to have separate accounts, but the goal [is] to bring it together. It doesn't make sense to have them sign up in one place and then have to sign up on another, but there are systems, as well as data privacy protocols, to be respectful of. From a seller's perspective, the vision is to be able to list once and show everywhere. And from a buyer or trade member's perspective, it's to be able to have the benefits of all of both platforms.
How does the deal play into your larger growth strategy? Will there be more acquisitions in your future?
Right now, this is a big step forward in our growth strategy, so we are going to be busy bringing the sellers and the buyers together to create one platform. We want to be the global design community's go-to resource for high-end, exceptional home furnishings, and this is a big step toward that vision. But it's not the last step that we'll take. I won't say we'll never do another acquisition, but that's not the priority today.
What is the timeline for integration?
It's not a binary process—it'll be piecemeal, and we'll be sharing news of our progress as we go. [We'll] start with making it easier for sellers to access both of our respective audiences. As we get the shipping, logistics and support buttoned up, we'll make it easier for buyers—trade and non-trade—to see both products in one experience.
We've had this experience before, [when we] acquired Dering Hall a few years ago, and we ran them as separate brands, until people got confused. At some point, it just became cleaner to bring it all together. It's not as clear when that might make sense here, because these are audiences on separate continents, in different markets, with different languages. There are lots of other factors at play, but the system integration is the focus today—to make it easy for the seller to list once and be shown everywhere, and make it easier for a trade member or a design lover to see all of our inventory from whichever platform they're most accustomed to using.
How has the past year impacted Chairish's business model?
It has been a wild ride. Chairish sits at the intersection of three really powerful tailwinds. One has been the overall growth of e-commerce, as people are unable to shop in physical fashion like they did in the past. So we've been a happy beneficiary of that. Then you have this whole [phenomenon of] resale and vintage and repurposing of objects, [which] has become much more compelling and interesting and fun. There's a whole sustainability theme around what we do, which has become more a part of what we talk about with our community. Then, the home has become more important to everyone. It used to be where you would eat and sleep—now it's your school, your gym, your office, your outdoor recreation space.
All of those things create opportunities for us to help people create a more comfortable living space. Those things aren't going to go away. I think a lot of these habits are here to stay. People are more comfortable shopping online, and people are more interested in building out a living space that will support all these other uses. People are moving. All of these things are good for our industry, including Chairish.
Homepage photo: A space by Rosie Case for Chairish | Photo by Laurey Glenn