Undulating lines have been making waves in the interiors world since the beginning of the pandemic, and it appears they won't be crashing anytime soon. Equal parts energetic and comforting, wavy silhouettes and patterns that mimic the natural ebb and flow of water can create a calming effect in a space, while supplying a touch of trendy Memphis Milano–style whimsy. From shell-shaped wall lights to brass-inlaid stone tile, Business of Home presents seven sinuous decor accents to bring a playfully organic element into a home.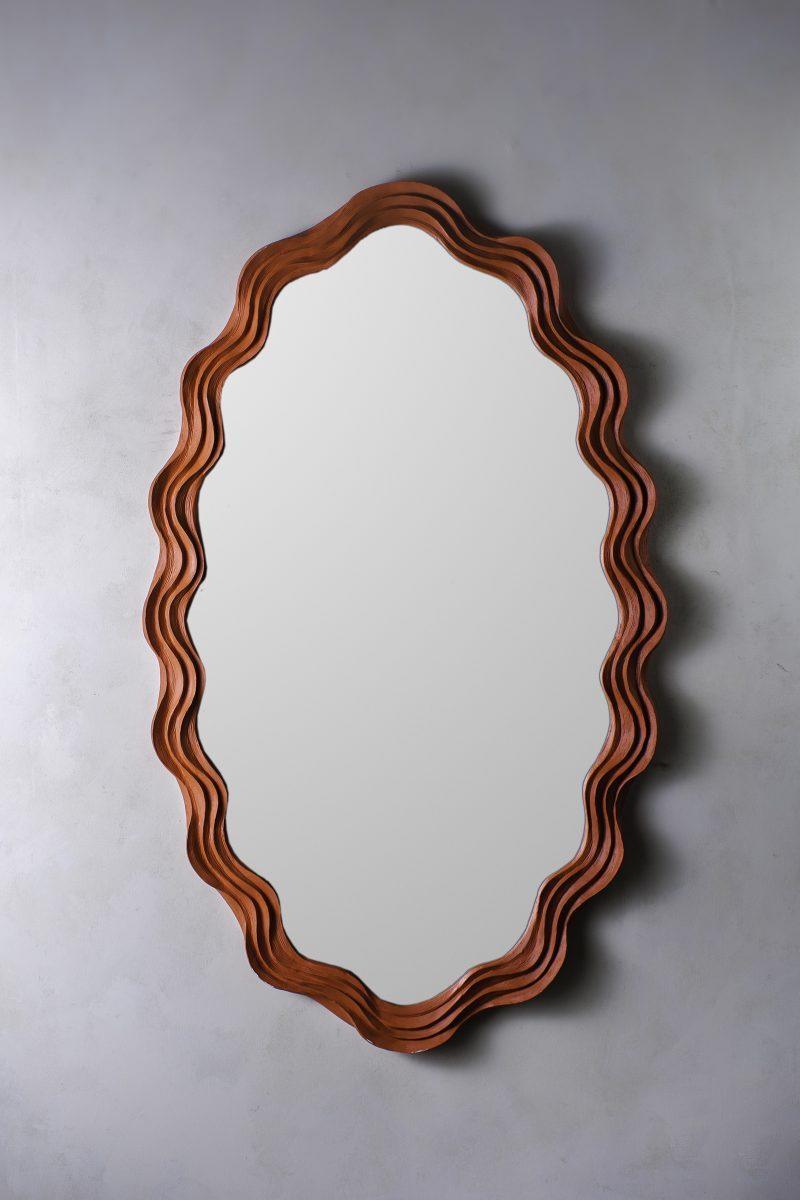 CLAM SHELL MIRROR — PORTA ROMANA
A statement mirror with a classical motif, the Clam Shell mirror by Porta Romana is designed with rolling curves that emulate the linework in Botticelli's legendary painting, The Birth of Venus.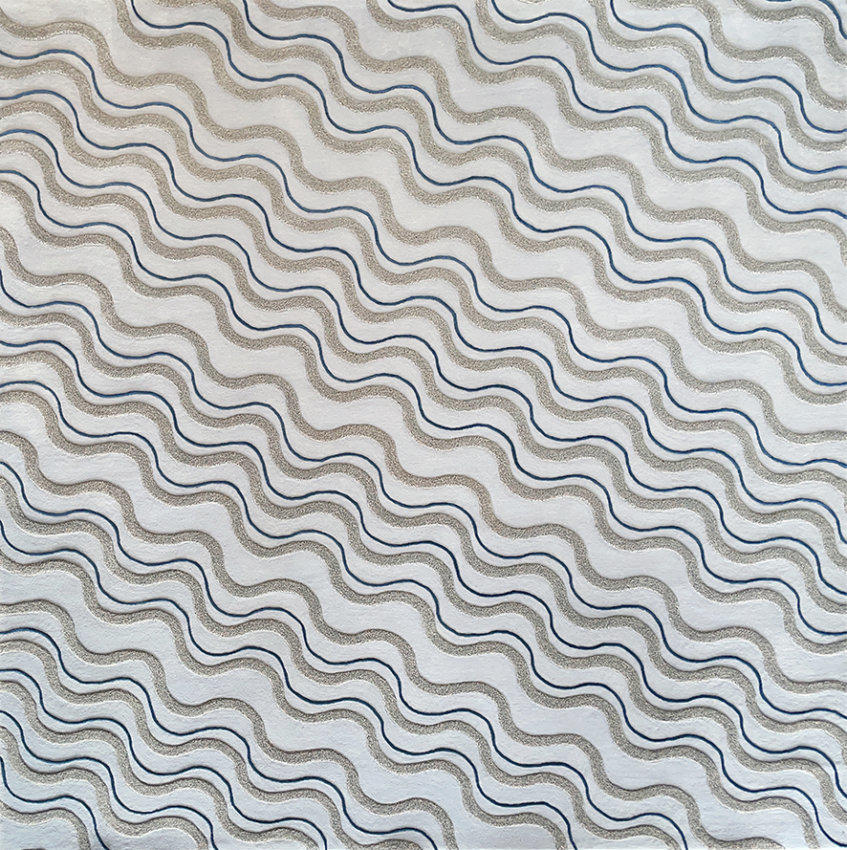 WAVE Rug — TSAR CARPETS
The sinuous, fluid lines in the hand-tufted wool Wave rug by Tsar Carpets will make you feel like you're gazing into smooth waters, while high pile heights and stipples add comfort and dimension.
Courtesy of Artistic Tile
ALISON ROSE ZEPHYR BIANCO CARRARA FIELD DIMENSIONAL — ARTISTIC TILE
Inlaid with elegant curved brass lines, this textured stone tile, from Alison Rose's collection for Artistic Tile, can be installed in either a straight or broken-joint layout, each creating a distinct undulating pattern.
SEA WAVES WALLPAPER — MIND THE GAP
Inspired by traditional Japanese woodblock prints, the Sea Waves wallpaper by Mind the Gap traces the outlines of crashing ocean surf for an ethereal, atmospheric feel. Use in a bathroom to drum up some graphic drama in a small space or on an accent wall in lieu of traditional landscape artwork.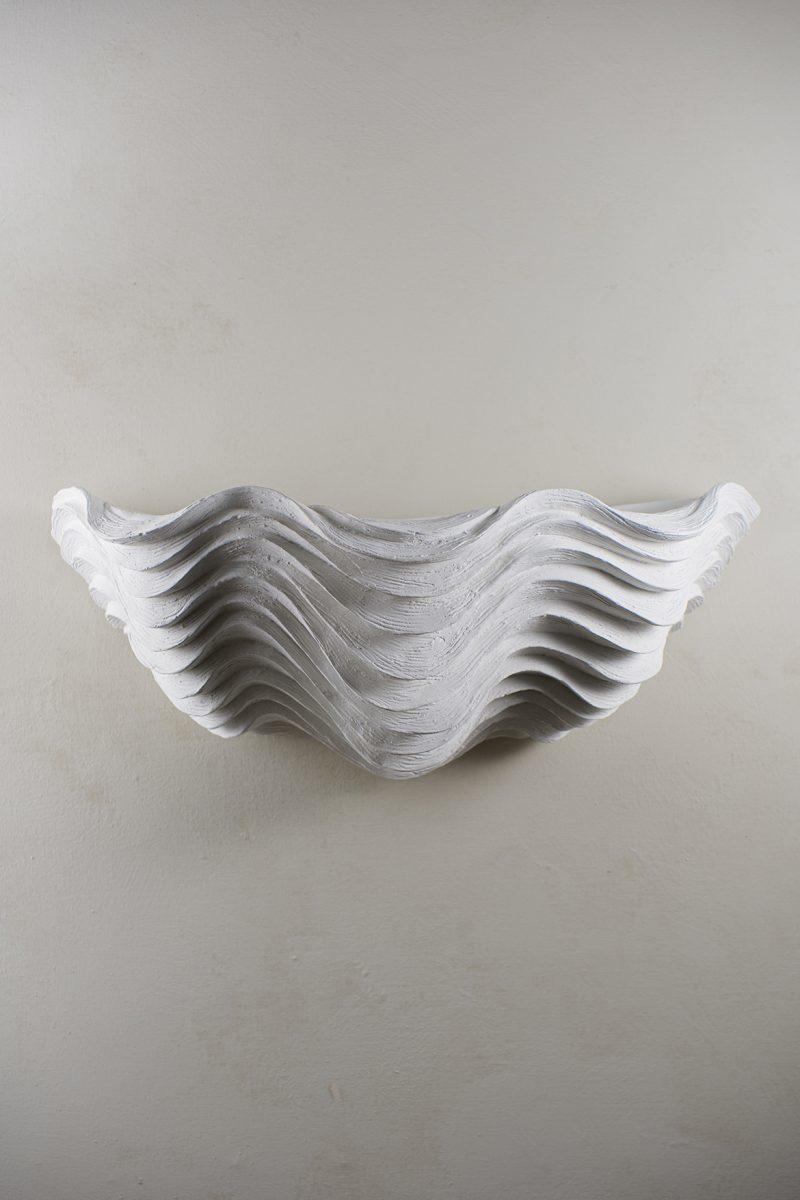 CLAM SHELL WALL LIGHT — PORTA ROMANA
A biomorphic sconce with a nautical twist, this shell-shaped wall light is bedecked in rows of undulating grooves and boasts a textured plaster finish to boot.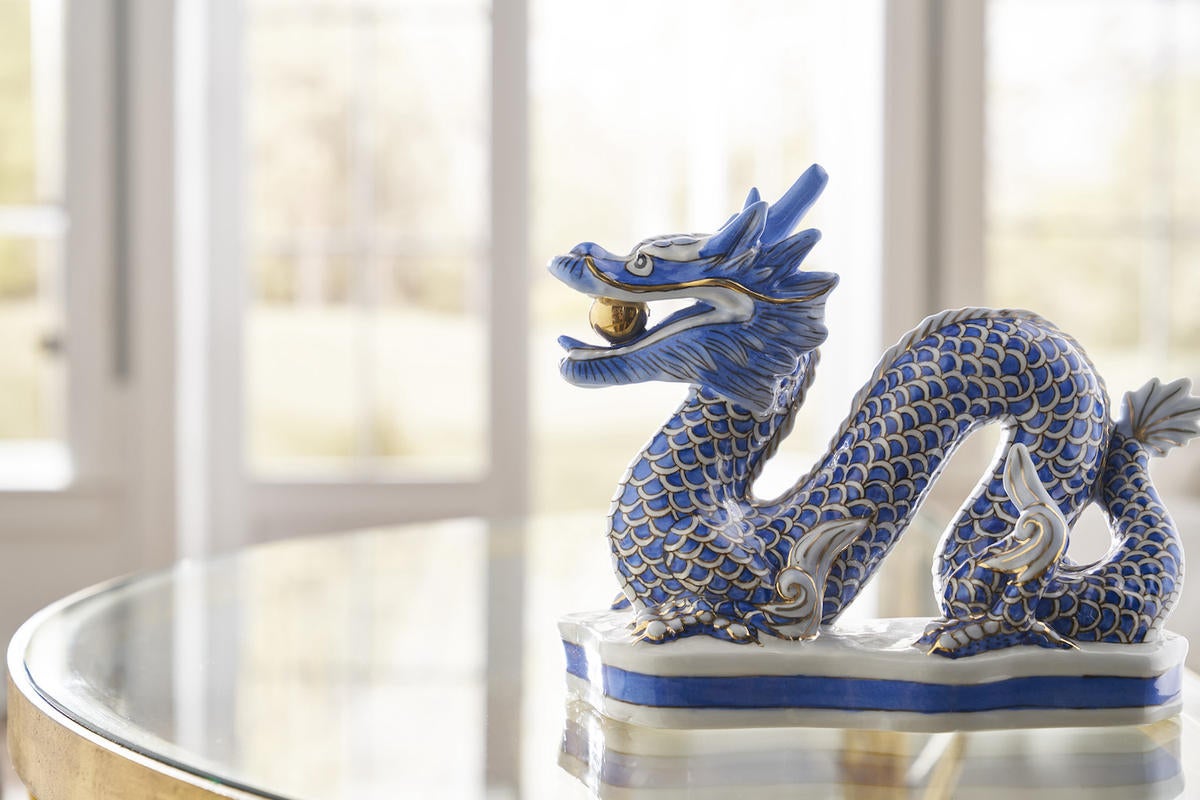 Courtesy of Chelsea House
Blue DRAGON Figurine — CHELSEA HOUSE
The serpentine outline of the porcelain Blue Dragon at Chelsea House is bound to bring a bit of joy to a tablescape. Place on a side table or bookshelf to bring a characterful pop of color to a subdued decor scheme.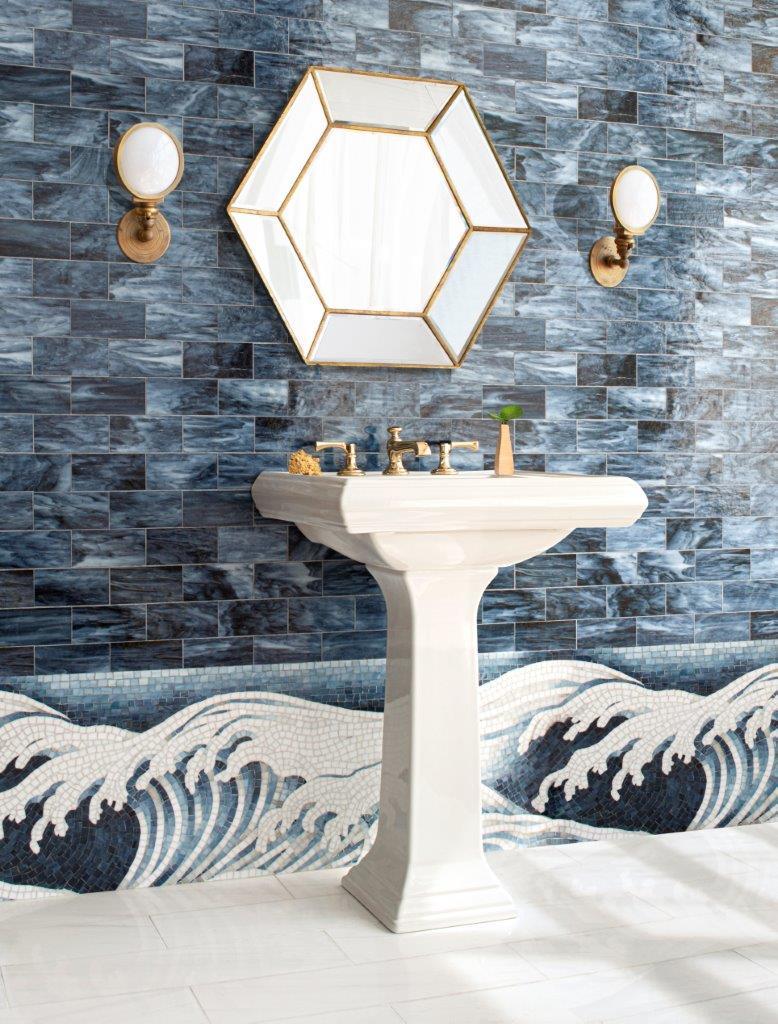 Gracie WAVES Border mosaic — NEW RAVENNA
Love the idea of a sea wave tile motif but scared to devote an entire wall to the trend? The dramatic breakers in this 18-inch border by Gracie for New Ravenna are equally impactful as a bathroom mural or an unexpected kitchen backsplash.
Homepage photo: The Zephyr Bianco Carrara Field Dimensional tile by Alison Rose for Artistic Tile | Courtesy of Artistic Tile
Products featured in this article have been sourced from BOH's Collections vertical, a showcase of the latest debuts from some of the industry's leading brands.