A little gold can go a long way in a decorscape. Brighter than brass and more colorful than nickel or silver, it can bring a dash of warmth and drama to a room without looking flashy or gaudy. Curious how to weave a hint of gold into an otherwise subdued space? Here, Business of Home presents seven decor pieces with golden accents that are each versatile enough to use as a neutral.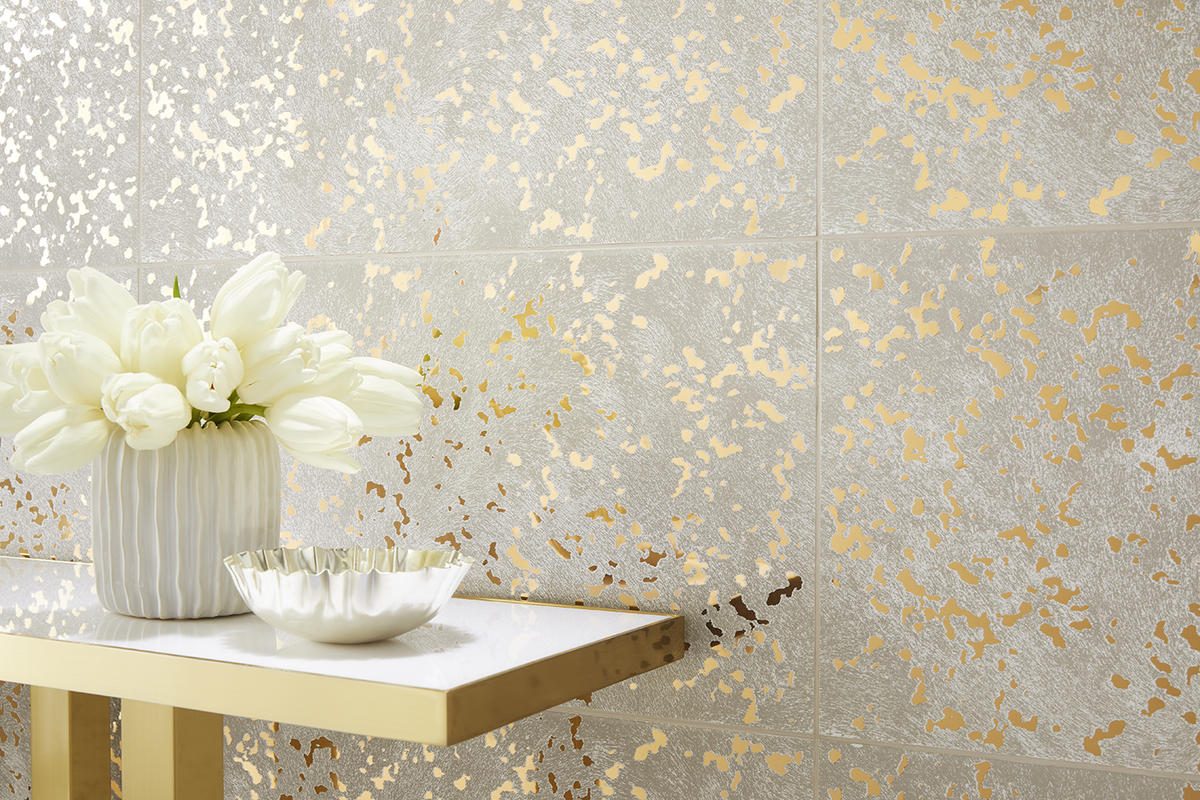 Courtesy of The Tile Shop
ANNIE SELKE GOLDLEAF SPECKLE WALL TILE — THE TILE SHOP
Designed with mirrored gold leaf splatters to create a cowhide effect, this shimmery wall tile by Annie Selke for The Tile Shop would make a lustrous kitchen backsplash or make a statement in a pint-sized powder room.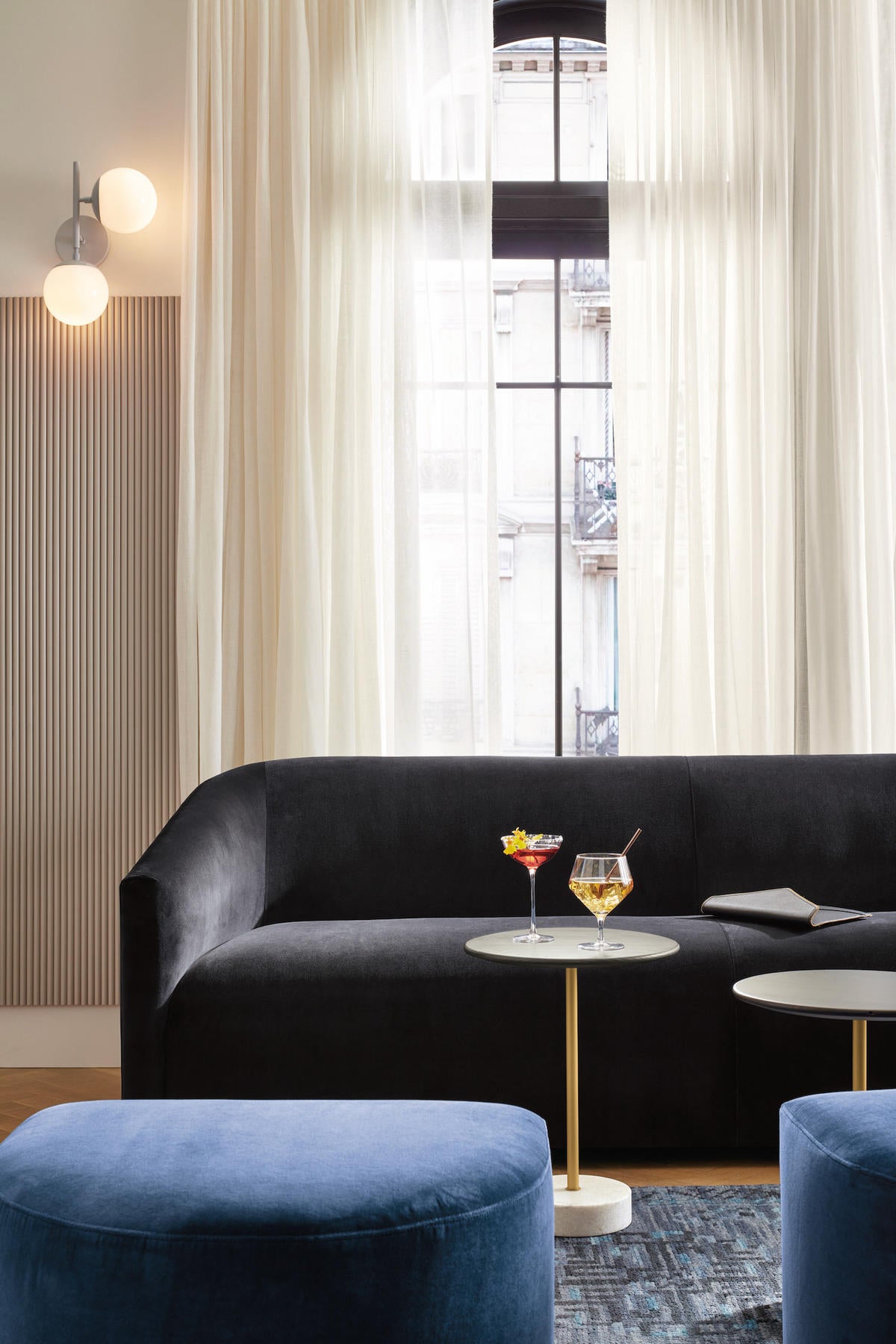 ARLINGTON END TABLE — ROOM & BOARD
Crafted from reclaimed pieces of marble salvaged from the steps of old row houses in Baltimore, the Arlington end table in brushed gold by Room & Board features a metallic stem that provides a pop of contrast and personality.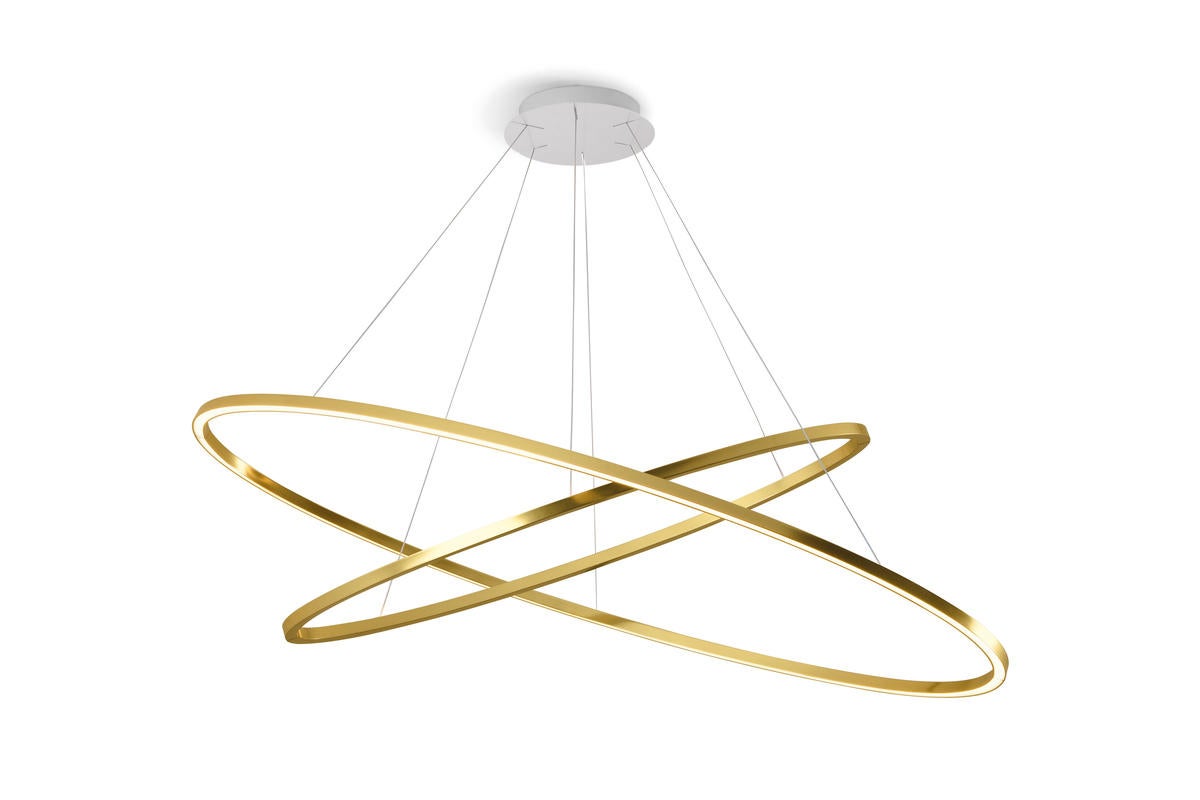 NEMO ELLISSE LED DOUBLE CHANDELIER — LUMENS
A clean-lined fixture with a celestial twist, Nemo's constellation-inspired Ellisse LED Double chandelier at Lumens features two gold-finished rings that cast double rays of ambient light.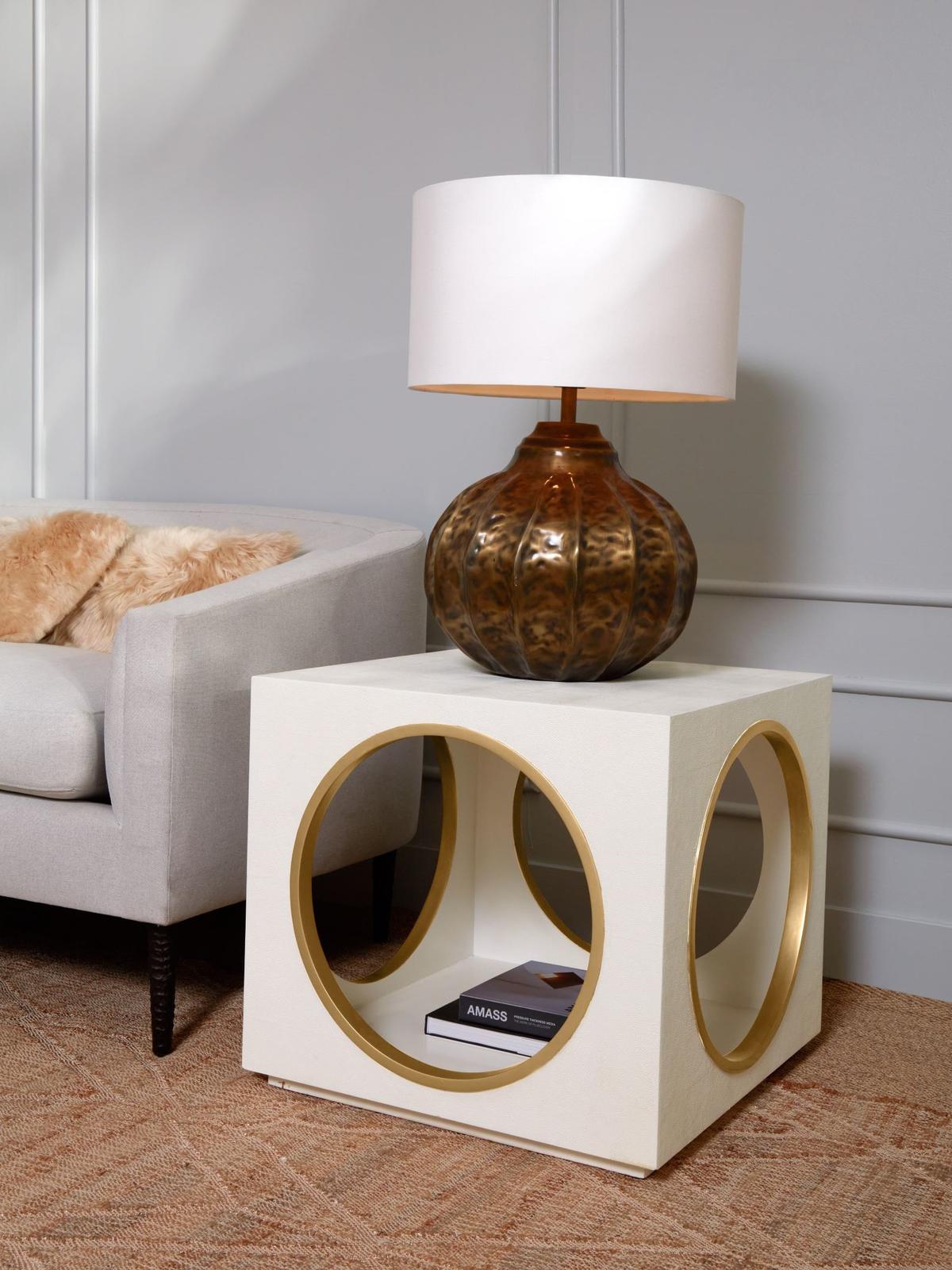 VASANT Side table — MADE GOODS
A minimalist-friendly side table with a touch of retro charm, the Vasant by Made Goods comes clad in chic faux shagreen and boasts gold-trimmed circular cutouts for a peekaboo-style interior.
Courtesy of Chelsea House
LAUREN CONSOLE — CHELSEA HOUSE
Chelsea House's Lauren console, composed of an antique gold leaf iron frame and beveled glass shelves, brings a pinch of gilded grandeur to a room without sacrificing an inch of functionality.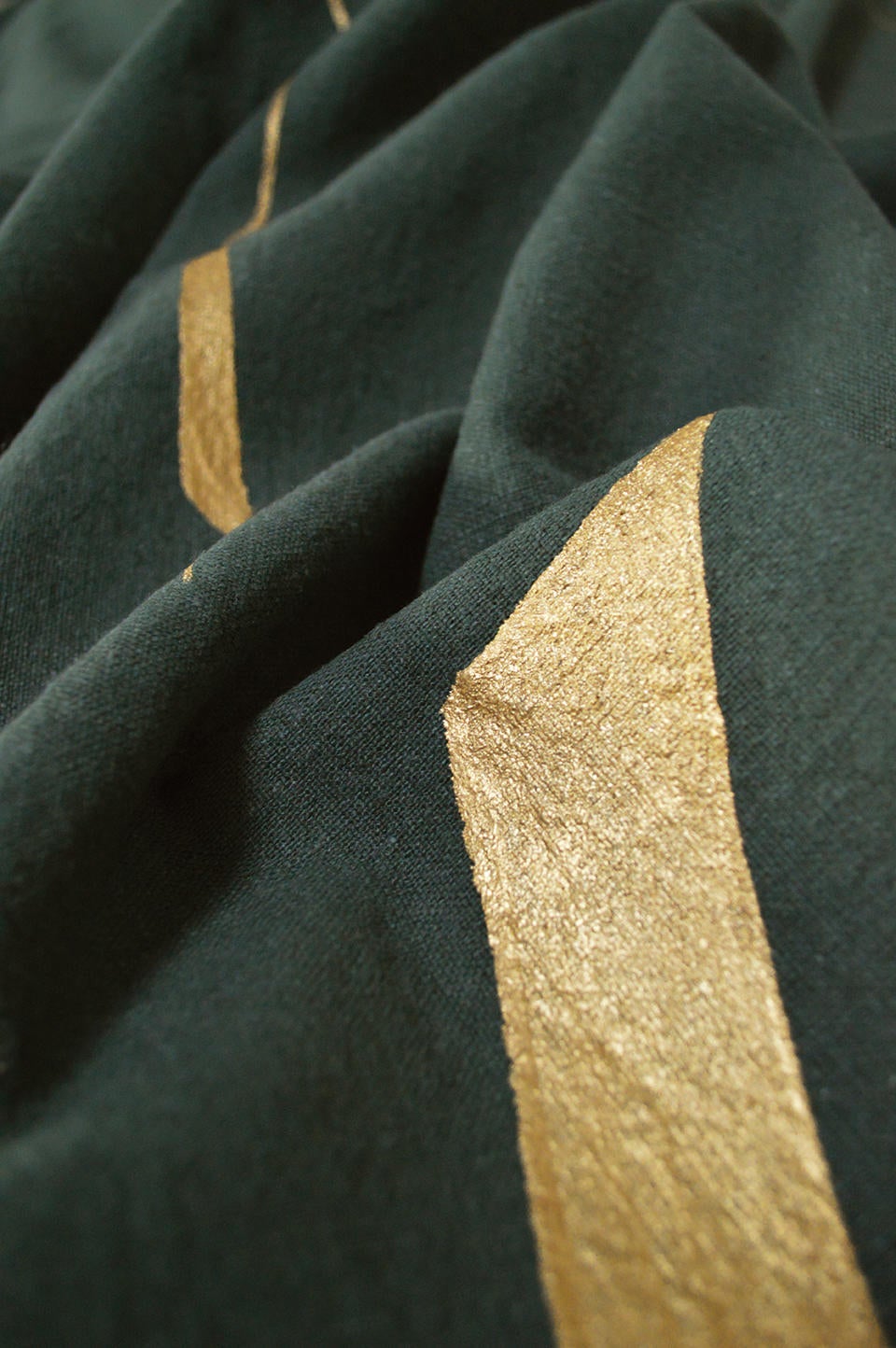 KINTSUGI FABRIC — PORTER TELEO
Inspired by the centuries-old Japanese golden joinery technique, Porter Teleo's Kintsugi fabric in gold features rich, pigmented metallic inks on an earthy, deep green ground that's perfect for throw pillows or chair upholstery.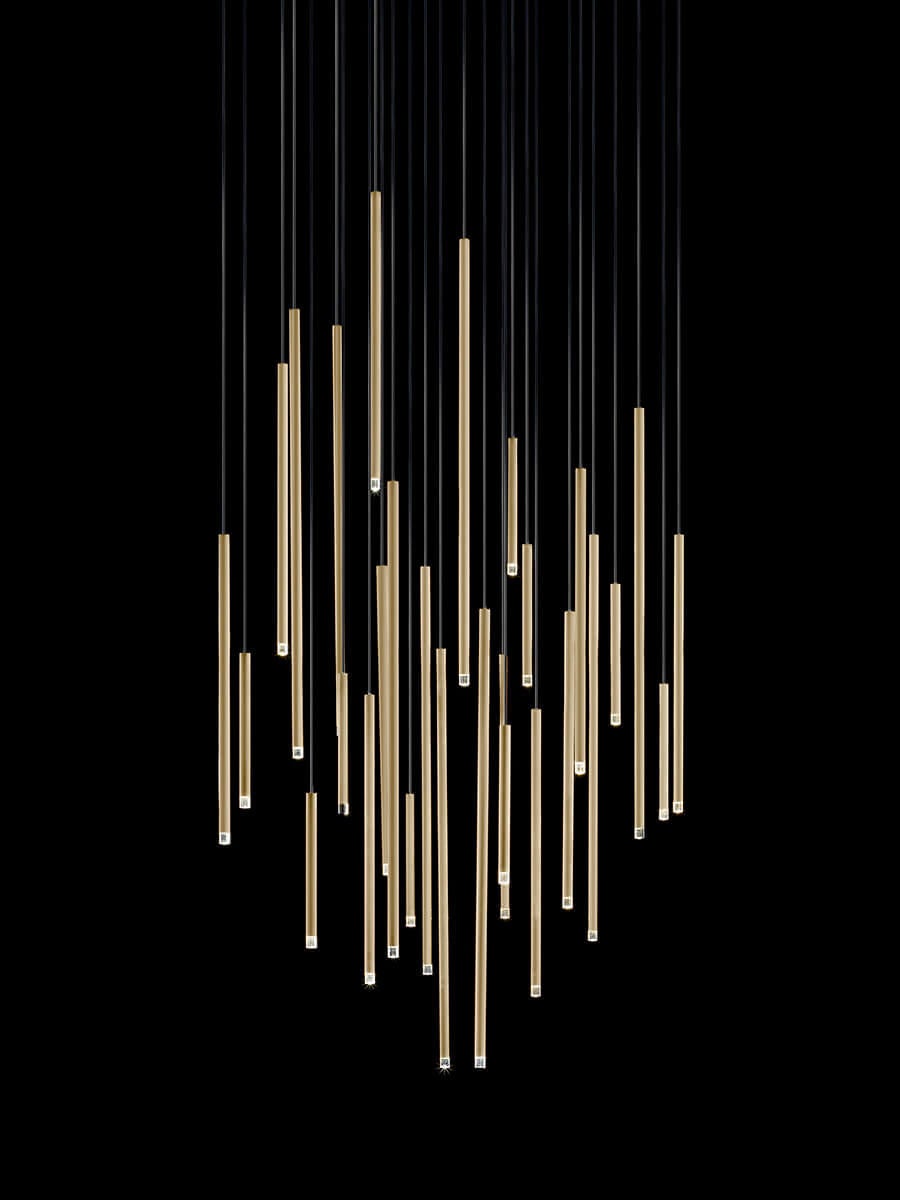 LODES A-TUBE NANO MULTI-LIGHT PENDANT — LUMENS
Simple yet stunning, the minimalist design of Lodes's A-Tube Nano Multi-Light pendant in gold features tubular metal rods with glass tips that cast rhythmic ripples across the wall.
Products featured in this article have been sourced from BOH's Collections vertical, a showcase of the latest debuts from some of the industry's leading brands.
Homepage photo: Goldleaf Speckle ceramic wall tile by Annie Selke for The Tile Shop | Courtesy of The Tile Shop