Unlike other elements of home design, lighting beautifully balances necessity with aesthetics. Whether it's sconces flanking the bathroom vanity, a task lamp on the desktop, or a scattering of outdoor lights amid the landscaping to spotlight the front door, lights illuminate while bringing atmosphere to a space.
No surprise, then, that the statement chandelier has become the signature piece of the pandemic. Pretty? Absolutely. But modern lighting installation is not for amateurs. Particularly with today's smart home systems, the category demands a professional's expertise—which is precisely why Lumens has introduced its Trade Advantage program, a members-only service offering interior and architectural designers the ultimate in luxury lighting products, along with price matching, free shipping, easy returns, ideas and advice, and dedicated specialists to deliver one-on-one assistance to help personalize your project.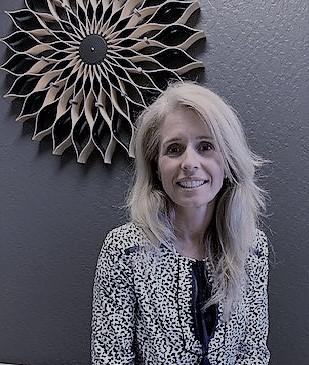 "Because of the expansion of online shopping, there are so many more products available direct to the consumer now," says Patricia Kittredge, vice president of merchandising for the YDesign Group, which includes Lumens and YLighting. "But nothing can compare to the know-how provided by an interior designer." ("A consumer could not implement that on their own," she adds, citing the trend toward whole-house LED systems.)
With Lumens's support, member designers can modify sizes and materials, incorporate COM fabrics and oversee placement on-site. By emphasizing the importance of service and offering products that cannot be found anywhere else, Trade Advantage brings a new degree of exclusivity to design professionals that they can then share with their clients. "That's the essence of the program," says Kittredge. "It's all about what we can do for designers and how we can give them an advantage."
The program, which soft-launched this past summer, currently features over 200 designs from more than 25 global brands—Cerno, Lodes, Menu, Nanimarquina and Petite Friture are among the partners, with more to come. While the initial focus is on Lumens's core strength, the lighting category, a limited selection of furniture and rugs is also available, and other items from across all categories are in the works.
To officially herald the arrival of Trade Advantage and spark dialogue about the state of the home design industry, Lumens Trade Advantage and YLighting Trade Advantage are hosting a virtual roundtable on September 30 at 10 a.m. PST. Moderated by Kittredge, the talk will feature eight pioneering lighting designers:
Robert Sonneman, founder of Sonneman Lighting
Bret Englander and Nick Sheridan, co-founders of Cerno, the Orange County, California, company creating organic lighting shapes from wood and other natural materials
Amélie Du Passage, founder and artistic director of Petite Friture, the fashionable France-based "editors of design" known for curating products from up-and-coming designers and helping them into production
Matt Davis, co-founder of ANDLight
Bénédicte and Jean-Baptiste Collod, founders of Designheure, a firm known for its strong emphasis on fabric and color
Davide Oppizzi, creator of the Mozaik for Designheure
Register to attend the talk here—and be sure to attend the after-party on Instagram Live (follow Lumens on @lumensdotcom to join), where select participants will be available to answer questions.
This story is a paid promotion and was created in partnership with Lumens.
Homepage photo: A Lumens fixture elevates the moody atmosphere in this lounge. | Courtesy of Lumens