Broken lines are all the rage in the design world, and it's easy to see why. Equal parts earthy and impactful, cracked motifs evoke the unruly outlines of nature—think dried soil, fissured stone and splintered bark—while ushering graphic drama and a touch of asymmetry into a space. Curious how to integrate fractured line work without disrupting the visual balance in your design? Take a crack at it with one of these invigorating decor accents.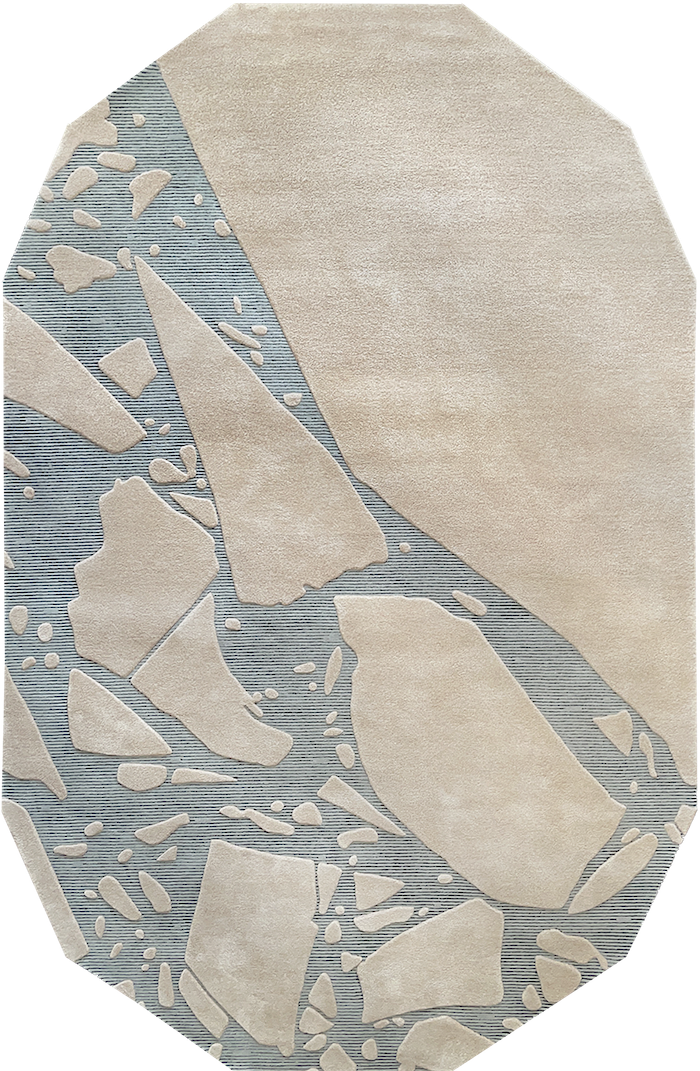 CRUZ Rug — TSAR CARPETS
The shattered pattern and pale blue ground of the hand-tufted Cruz rug at Tsar Carpets will make you feel like you're gazing into a shallow rock pool.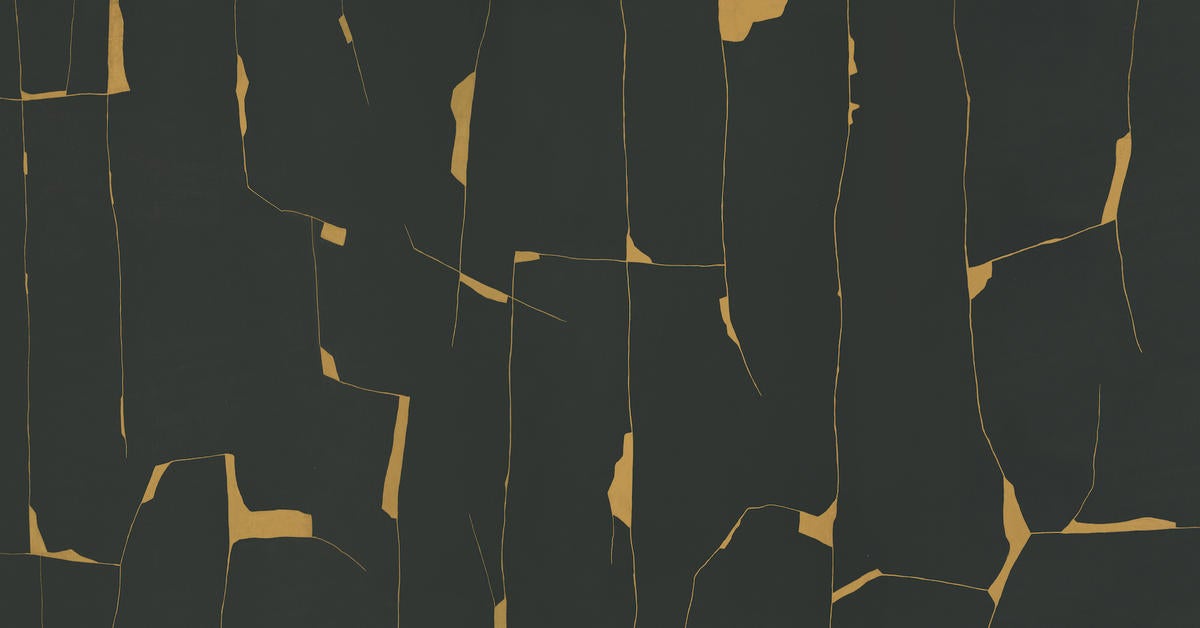 KINTSUGI FABRIC — PORTER TELEO
Inspired by the centuries-old Japanese golden joinery technique, Porter Teleo's Kintsugi fabric features a splintered pattern composed of rich, pigmented metallic inks that's perfect for throw pillows or sofa upholstery.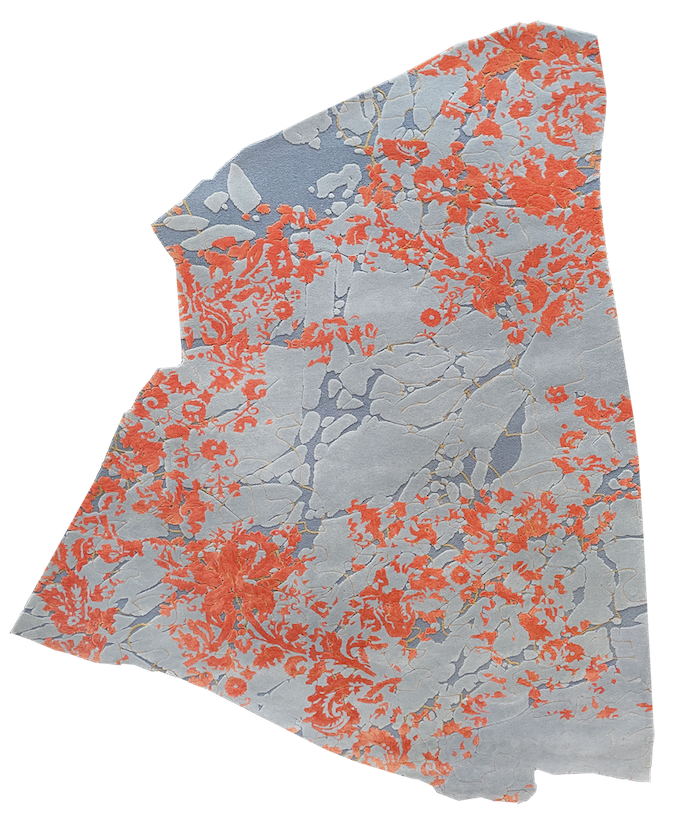 CLEO Rug — TSAR CARPETS
The jagged outline, veined pattern and abstract floral motif the Cleo rug by Tsar Carpets mimics a rock overgrown with reddish-orange moss.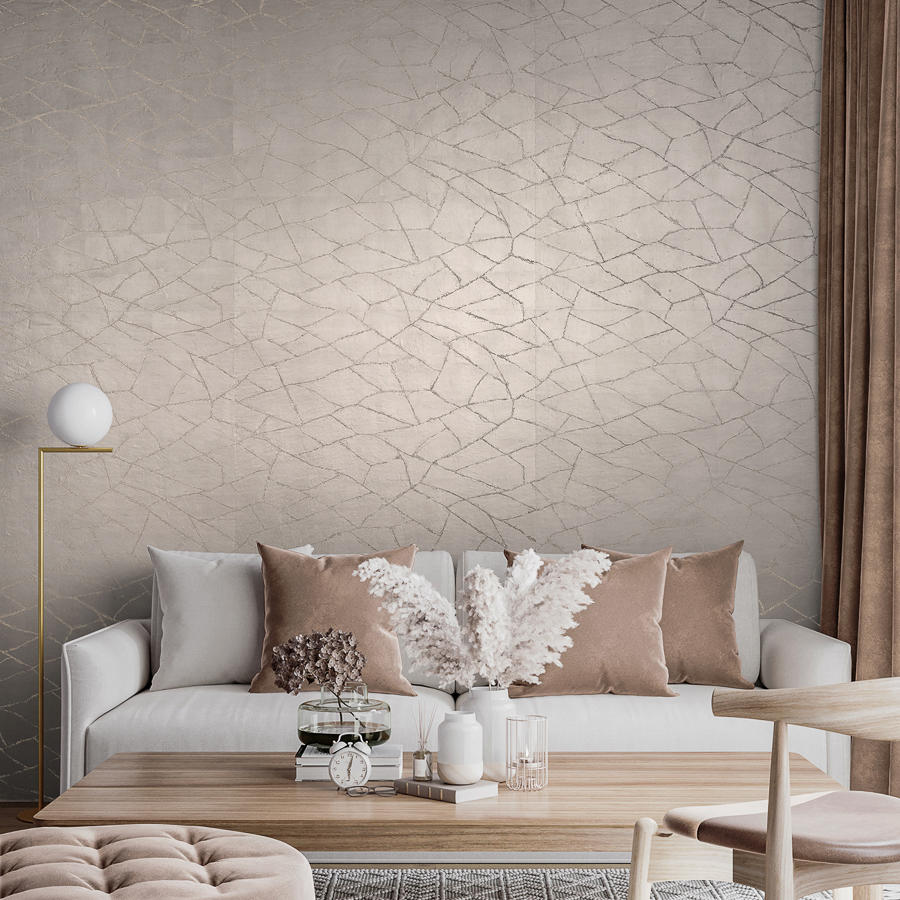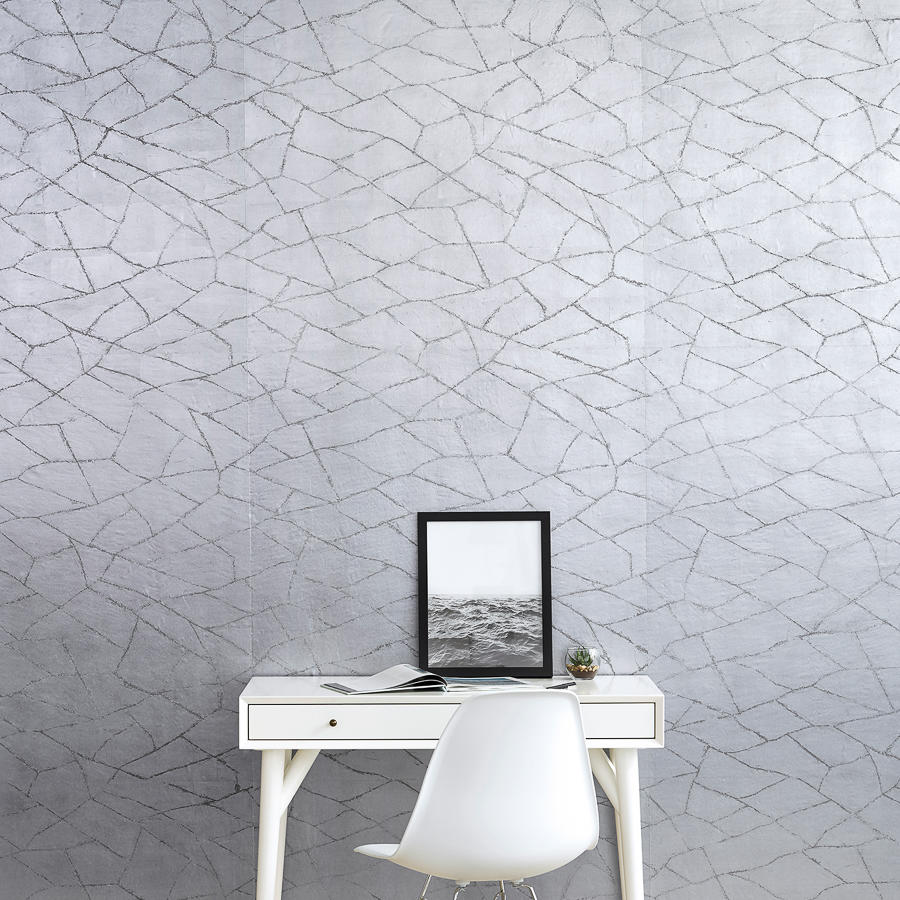 INTAGLIO Wallpaper — INNOVATIONS
Designed to emulate craquelure, the fine cracks that form on the surface of ceramics and paintings over time, the Intaglio wallpaper by Innovations features engraved line work that creates a sense of movement.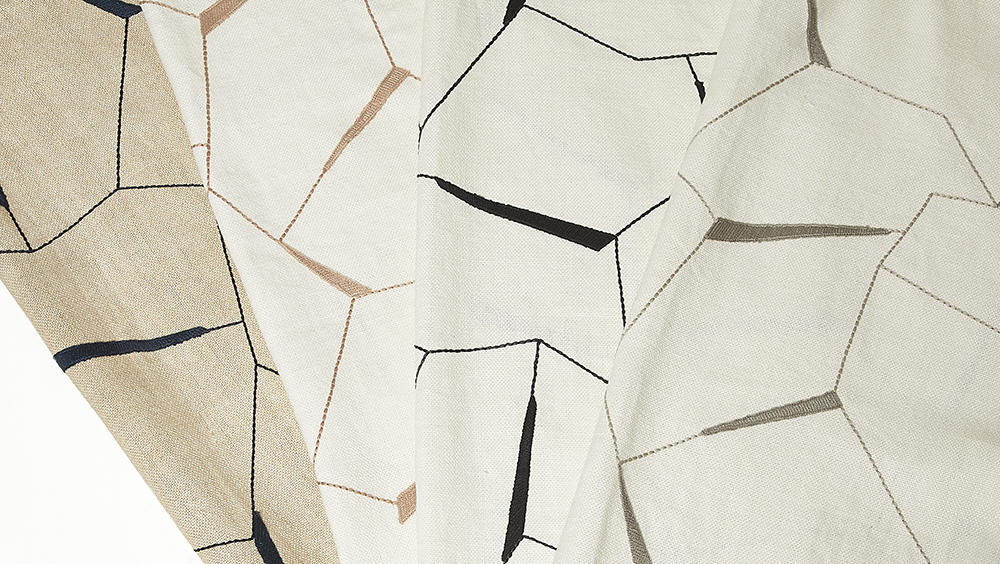 DIVERGING Fabric — KRAVET
The embroidered line work of Kravet's Diverging fabric forges a fractured geometric motif while supplying an added touch of texture. Use this playful fabric to breathe fresh life into a tired side chair or for eye-catching earth-toned window treatments.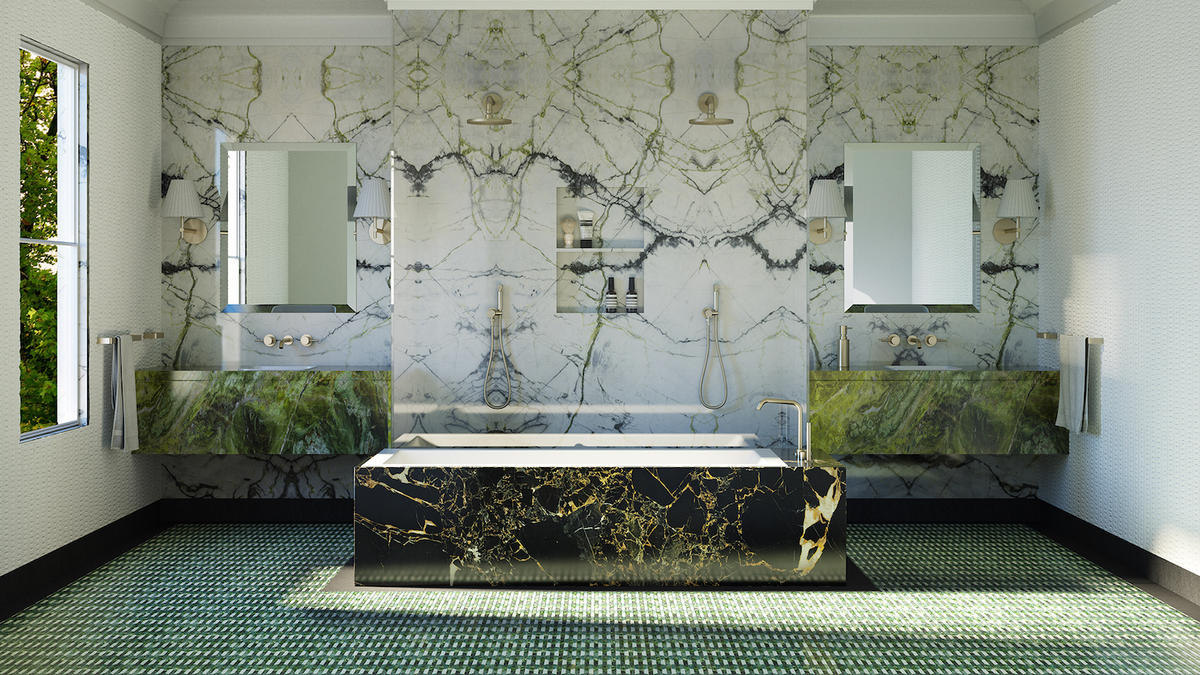 Courtesy of Artistic Tile
MONTMARTRE MARBLE SLAB ¾" POLISHED STONE — ARTISTIC TILE
The bright metallic veins and bold black ground of the Montmartre Marble Slab at Artistic Tile create a high-contrast crack motif that's perfect for a glam bathroom or statement kitchen backsplash.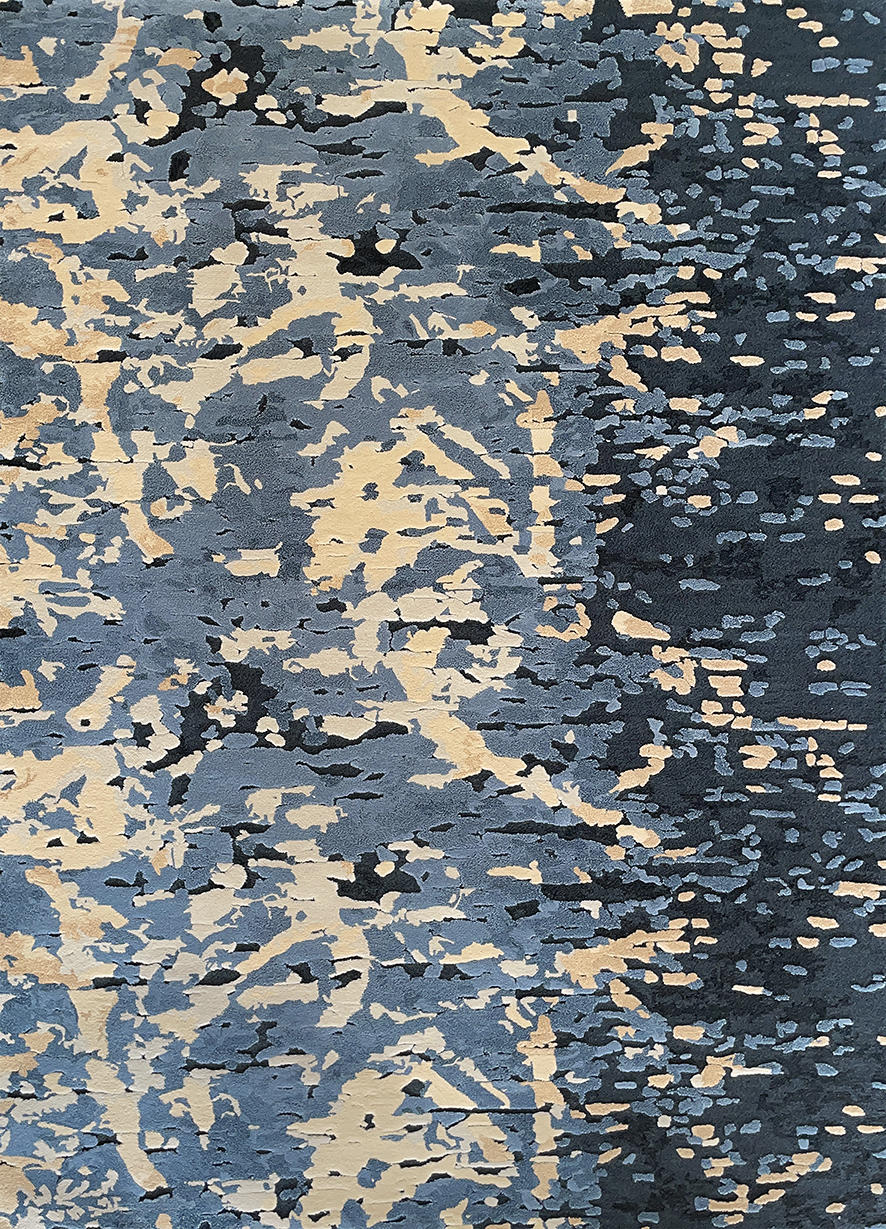 DYNASTY — TSAR CARPETS
To give the Dynasty rug its weathered appearance, Tsar Carpets used cut-and-loop piling techniques to imitate the organic lines and cracked surfaces of ancient stones.
Products featured in this article have been sourced from BOH's Collections vertical, a showcase of the latest debuts from some of the industry's leading brands.
Homepage photo: Kravet's Diverging fabric in Ebony | Courtesy of Kravet