This week in design, one intrepid interior designer made headlines for his heroism after landing a plane when the pilot became incapacitated. Whatever comes next, stay in the know with our weekly roundup of headlines, launches and events, recommended reading and more.
Business News
Financial stress caused by inflation is concerning to the majority of U.S. consumers, according to a new study by payment network Affirm—and as costs rise, home purchases are the top category Americans plan to prioritize, allocating less funds to restaurants, entertainment and beauty to compensate. The report found that 73 percent of millennial and Generation Z consumers, and 66 percent of consumers overall, worry that rising costs will prevent them from paying for things this year. By contrast, the bulk of Gen Xers and boomers—a whopping 81 percent—plan to spend the same or more despite inflation.
In a move designed to address the shortage of entry-level homes in the U.S., the Biden administration has announced plans to expand federally backed financing for affordable housing, along with issuing new grants for localities that encourage construction, the Wall Street Journal reports. The changes include local land-use improvements to promote "density and rural main street revitalization," test pilots to provide funding for tiny-home developments and a possible increase in the availability of manufactured homes, which are produced in factories and then shipped to their destination rather than built on-site.
Ikea owner Ingka Group has announced plans to accelerate expansion, investing more than $3 billion in new and existing stores by the end of next year, Home Accents Today reports. As part of the investment, the company will further commit to some of the new formats it has been experimenting with in recent years, including smaller stores in urban areas, which will soon result in new downtown locations in Stockholm and Toronto.
York Wallcoverings has been acquired by Evanston, Illinois–based private equity firm Industrial Opportunity Partners, which also owns Brewster Home Fashions LLC and Fine Decor LTD. The deal will unite the three brands under a new overarching entity called The Bersham Group, with Brewster's Paul Feinstein to serve as CEO of the expanded organization. Additionally, The Bersham Group will continue to operate the brands that York Wallcoverings, Brewster Home Fashions and Fine Decor represent, including Roommates Décor, York Contract, Hytex, A-Street Prints, Wallpops and Fine Décor.
High-end furniture brand Maitland-Smith—part of the Rock House Farm Family of Brands, the parent company of brands like Century Furniture and Hickory Chair—has acquired luxury case goods company Scarborough House, Furniture Today reports. The terms of the deal were not disclosed. As part of the purchase, Scarborough House's High Point showroom at 200 Steele will be converted to a Maitland-Smith showroom. Additionally, the brand will debut the Scarborough House collection for Maitland-Smith on June 1, containing more than 150 unique items.
Carnegie Fabrics, a manufacturer of sustainable textiles and space management solutions for interiors, has acquired acoustic solution manufacturer Kirei. The terms of the deal were not disclosed. Following the purchase, president and founder John Stein will remain on in the role of executive vice chairman of Kirei, which will continue to operate out of its San Diego headquarters.
Airbnb has unveiled a redesign of the platform's interface, rolling out a major change in the property search function: Instead of entering a city or town, users can now select from 56 categories, including home designs, activities and general locations such as beachfront or vineyard. As The Verge reports, the overhaul was implemented to encourage users to look beyond well-traveled destinations and instead plan trips around interesting amenities and local attractions and properties—specifically, with a focus on a design category that features more than 20,000 homes with notable architecture and interiors by the likes of Frank Lloyd Wright and Le Corbusier. Other updates include a new Split Stay option that will allow users to divide their time between multiple stays in the same area, as well as a free protection plan called AirCover to safeguard against scams and false advertising on the site.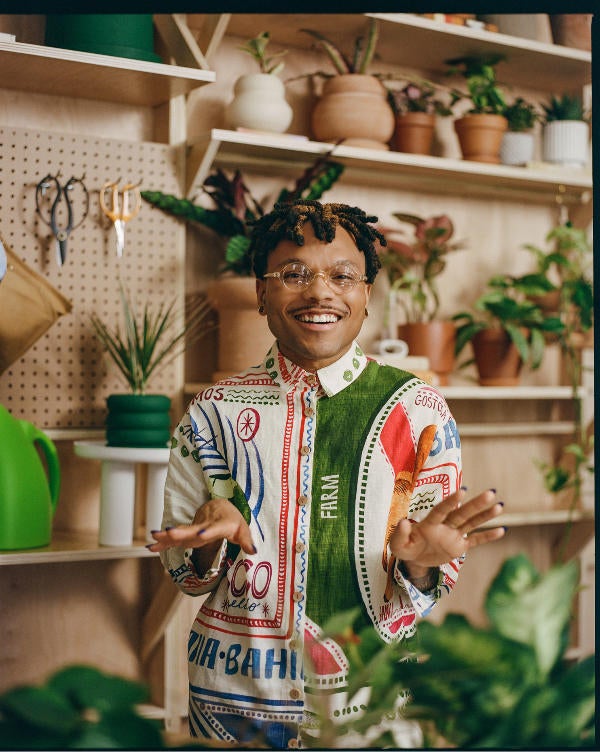 Launches and Collaborations
West Elm has teamed up with horticulture expert and influencer Christopher Griffin (aka Plant Kween) for a 12-piece capsule collection of planters and propagation systems. Available in both neutral and vibrant green hues, the pieces are made with Griffin's gardening ethos—"plant care is self-care"—in mind and paired with a variety of plant-related tips on the retailer's site.
Recommended Reading
When it came to finding purpose at work, design icons Ray and Charles Eames distilled the journey to satisfaction with three key audiences—the client, society and yourself. For Quartz at Work, Anne Quito revisits a hand-drawn doodle dating back to the 1969 exhibition at the Musée des Arts Décoratifs in Paris in which the husband-and-wife design team illustrate their approach for achieving success in any project—a strategy that includes finding common ground with clients and eschewing empty marketing tools.
In the past year, Elissaveta M. Brandon has outfitted her home with a number of furniture and decor finds—among them a chair, two desks, a mirror, a dresser, a lamp, a TV and even an upright piano—all acquired within her own apartment building. In Fast Company, she makes the case for building forums (sort of like a digital bulletin board) as the future of secondhand furniture, arguing that they provide a hyperlocal option for furniture resale that completely cuts out any climate-negative shipping costs.
Cue the Applause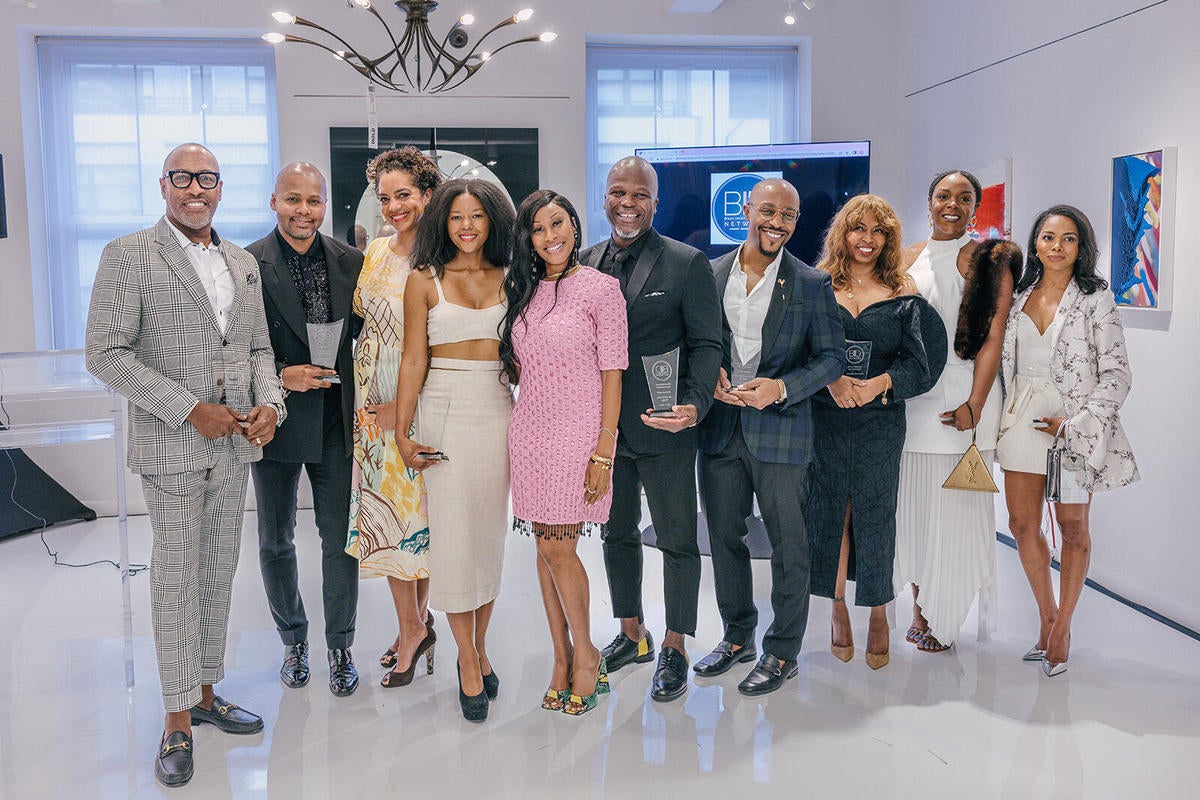 Kevin Lau for Business of Home
The Black Interior Designers Network has announced its 2022–2023 roster of Top 10 African American interior designers. The cohort includes Ron Woodson, Tavia Forbes and Monet Masters of Forbes + Masters, Tiffany Brooks, Shawn McLean Bergel, Danielle Colding, Dani Arps, Corey Damen Jenkins, General Judd, Michel Smith Boyd and Brigette Romanek, all of whom were celebrated at a ceremony at the New York Design Center on May 12. The award previously ran from 2011 to 2018 and grew from a "Top 20" list the late BIDN founder Kimberly Ward originally published on her blog, Pinkeggshell, into the organization's highest honor.
Formica has announced the winners of its fifth annual FORM Student Innovation Competition, selecting them from among more than 100 student furniture design submissions from across the U.S. and Canada. Sarah Dezember and Wenhan Zhang from the School of the Art Institute of Chicago were chosen as grand prize winners for their submission Twins Tables—a multifunctional furniture piece geared toward urban living. Their work will be on display at NeoCon this June.
Call for Entries
The Miami School of Architecture has teamed up with floating architecture brand Go Friday for a competition in which students will be challenged to create a floating house design that responds to climate-induced conditions like extreme heat and rising sea levels. Winners will receive a trip to Lisbon, Portugal, a monetary reward and the opportunity to meet with the Go Friday team to discuss their proposal. To apply before the July 1 deadline, click here.
Homepage image: Pieces from the Plant Kween collaboration with West Elm | Courtesy of West Elm