Once you're in the door, there's plenty of advice floating around about style, project management, budget and all the rest—but how do you actually get the job in the first place? We're asking designers to peel back the curtain and walk us through how they landed a project, step by step. This week, New York–based designer Dani Arps shares how she became the de facto queen of startup design.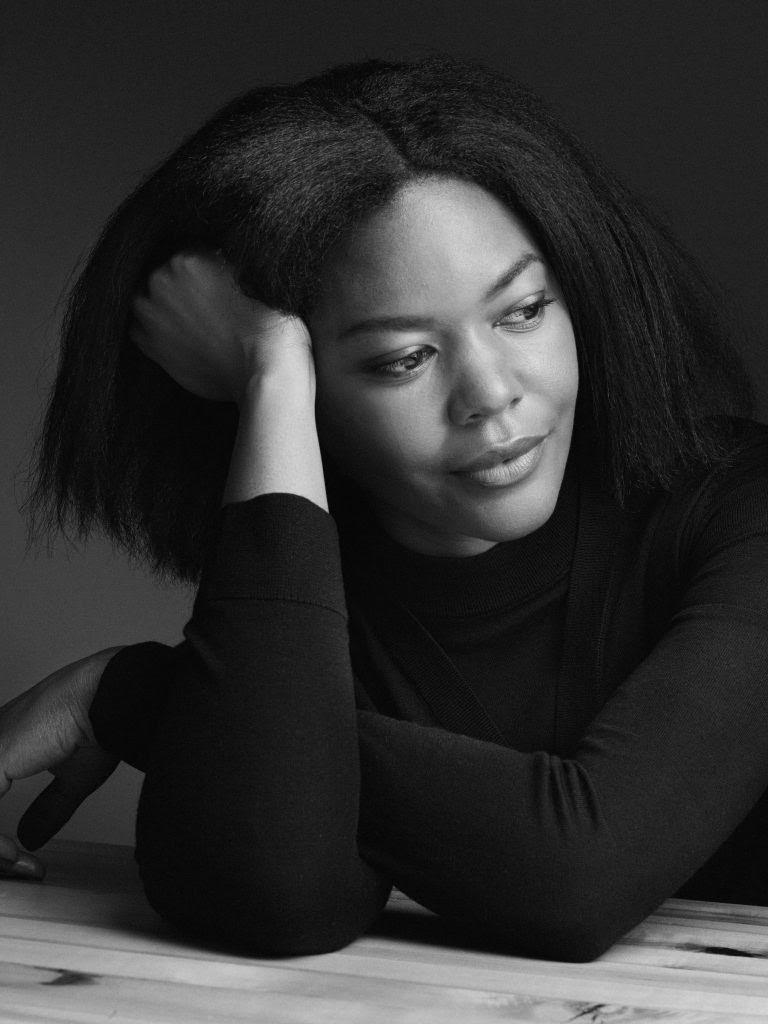 Give me the backstory on this project.
It was a happy accident. When I graduated, it was basically the recession, and very difficult for me to find work, just like it was for anyone. So I was online, looking for any freelance job I could. One of the jobs I came across on Craigslist was for a 6,000-square-foot startup office in Chelsea that ended up being for Codecademy [a platform that offers free online coding classes].
They were just posting they needed a designer for their startup?
The now-defunct Homepolish was trying to connect clients with designers, so they posted the ad. [In the startup world] they have meet-ups where founders come together and talk about different concepts and share ideas. And they always have these events at each other's offices. So, because I had done Codecademy's office, my name started to spread within that world. I feel I'd gotten there at the right time when everything was still kind of new. It was easier to get your name into the right circles because the circle was much smaller.
What did you bring with you to that initial meeting with Codecademy?
I had a physical portfolio at the time. I used InDesign and put together a mood board, essentially, of what I wanted their space to feel like as part of the meeting. It definitely had an industrial vibe to it. The space they were looking at potentially had exposed bricks.
How do you typically pitch clients now?
It's kind of similar, to be honest, but I'm lucky that I'm at a stage where people can see my work in person. And usually they come to me because they've already seen projects I've done, and they like the aesthetic. It's less of me pitching my services to them, and more me explaining how I work and them deciding if that makes sense to them and if they want to move forward with me. We usually meet at their office: I come in, say this is who I am, this what I do.
What do you typically wear to these meetings?
I am pretty casual. I've worked with a lot of startups, and it's not the type of environment where you'd want to wear a suit or anything like that. I typically wear some jeans, a cool-looking top from one of my favorite designers right now (like Reformation), and maybe Tamara Mellon high-heeled boots. I think that's kind of my go-to—it's casual, but it's cool and it still looks appropriate for most settings.
How much research do you do on the client before that initial meeting? Do you Google the company?
I Google. I want to see who they are, I want to know what they do, I want to learn about their company, and obviously, see where they're located. And honestly, I just want to see if their brand has a vibe that would work well with mine, because you always want to make sure that whoever you're working with does. You don't want to be in a position where you're designing for someone and it's not your aesthetic, because that makes it much more difficult for them and much more difficult for you. You don't want to butt heads in that way. Like, do we fit?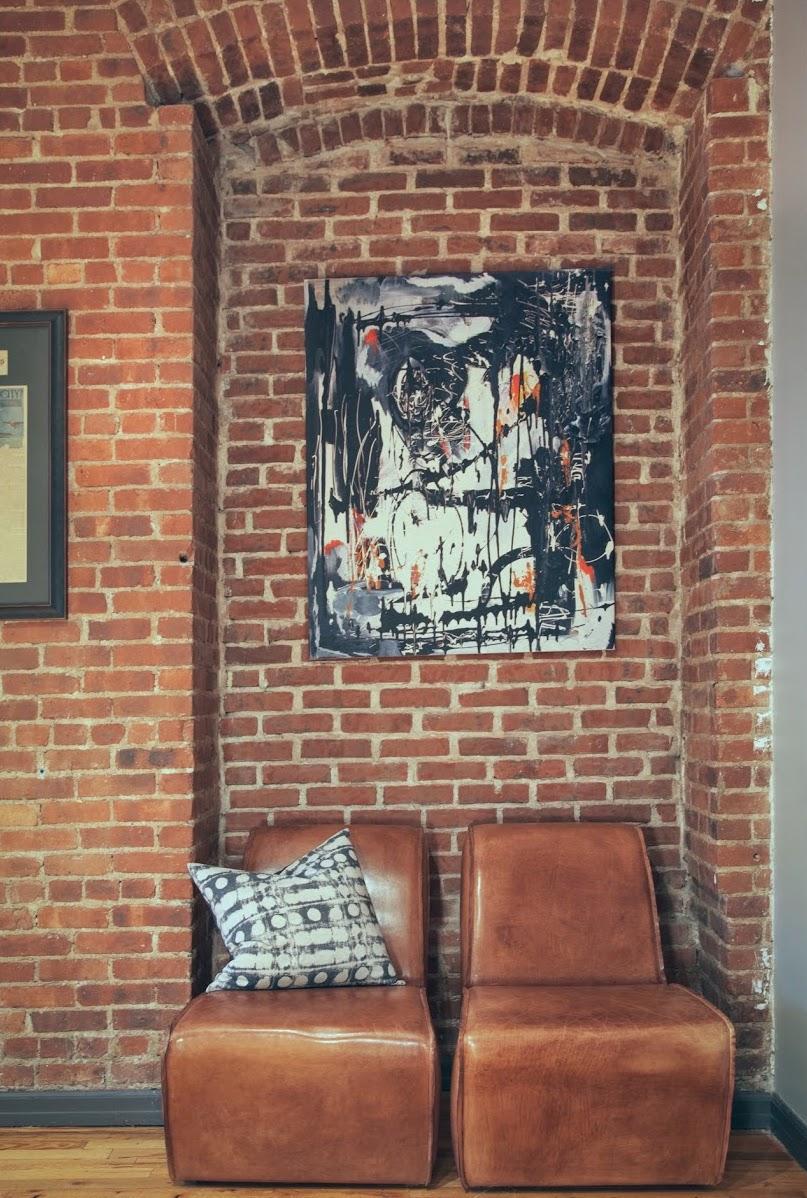 Do you enjoy doing office spaces?
It's been great so far. I've taken on more projects this year that are not just office spaces than I have in the past. I've recently gotten into retail. I worked on Industry West based in SoHo, and I really love that process. And hopefully I'll be working with them again when they expand. And I've been considering a few hospitality projects.
But I do still love office spaces, because they capture a lot of different typologies under one program: You have the work area, but—especially within a tech office—you [also] have a mini restaurant cafe, lounge areas and reception, which could be considered hospitality, because that's really for showing the brand. It keeps my interest, especially working with tech, specifically, because they are much more open to creative ideas.
What's your approach to pricing? And how do you explain it to your clients?
I price per square foot for my design fee. It's very clear. It's a flat fee based on how much space they have. So there's no hidden costs or anything, it's very transparent. Then there's the project fee; that's a separate cost. It depends on what we're actually designing. I do a contract, of course. And then I have a deposit fee before. So I would require the contract signed and the deposit fee before I start work.
Anything else you've learned about designing offices that you think other designers need to know?
I think it becomes a little bit challenging to keep your creativity when you're designing for just one typology. But I actually got really great advice from a mentor who said the way he approaches design is to take one concept and expand on it, so that you're constantly thinking of, "How do you apply that concept to different spaces?" And it keeps you from feeling strained as you come up with a new concept for every project, because you kind of have one in mind, and you're reworking it in different ways.
I also had a blog on my website. I used to go back and interview each of the co-founders of these tech companies. It was partially to get feedback, but also to engage them in the design process. Because a lot of the time they sounded super busy and just wanted to hire me to do what I do and just kind of let me do it, which is a great thing. But this was another way to engage them, and it was mutually beneficial because it got their name out there as well.
So you would interview them by phone and then do a story on your blog, essentially?
Yeah. I actually had a writer who was working with me, and she would go and interview them. I would talk about their desk, like: What's on your desk? And then [the writer] could talk about the space a little bit. We did it as soon as possible, so that it was still fresh in their mind, and sometimes I did it while the project was ongoing. I'd also write stories about startup solutions, and give advice on how to incorporate certain elements for startups.
Why did you stop doing the blog?
I should not have stopped. Looking back at these articles, I'm like, "These are so fun." And people liked it, they liked being part of it. I had good advice from a friend of mine who was like, "Improve your SEO. You need to have more content!" And having content was key. This was before content and telling stories was the thing to do. This was the very beginning of when I started my company, so I was just thinking of ways that were inexpensive to get my name out there. And blogging was certainly one of them, because it was free, basically.
I wasn't really thinking about how to get more work. I was more thinking of how to make what I was doing more approachable and get an understanding of what I was trying to capture. I wanted people and potential clients to understand that I was more than just a decorating service. We got more into who they were as a person or as a company. I wanted it to be more of a mutually beneficial relationship.
Homepage image: A Codecademy interior by Alps | Courtesy of Muriel Tyler