Drab conference rooms are over. Cubicles are so passé. Thanks to the intrepid waves of start-up culture, offices are now cool-kid territory. Could the workplace be the next frontier of groundbreaking design? A few enterprising creatives think so.
Offices have long been primed for a design disruption, and unsurprisingly, it is the entrepreneurial spirit of many tech-related, millennial start-ups that have led the way in reforming workplace decor. We've all heard of the trappings that, say, a Google office offers—in-house gourmet chef, top-of-the-line gym, sleeping pods—Googlers can even bring their dogs to work. But this out-of-the box approach, designed to keep employees happy (and sticking around the office for long hours), is catching fire.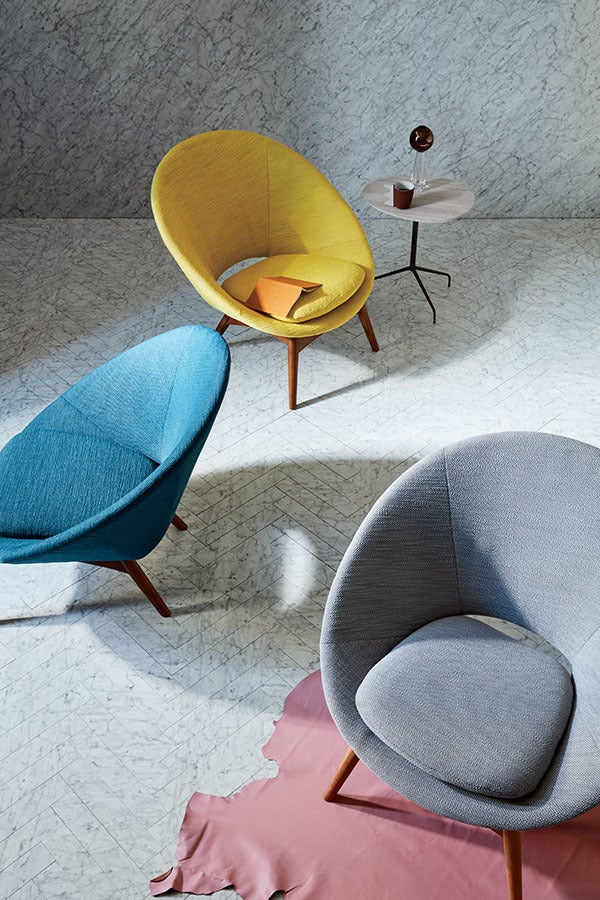 Interior designer Dani Arps has carved out a niche for herself specifically in the start-up office arena, having designed spaces for the likes of Breather and Fashionista. "When the dot-com bubble burst and none of these young graduates could get jobs around 2008, 2009, a lot of these young people started their own companies simply because they couldn't get hired," she says. Having circumvented the corporate structure from the beginning, many employees had different views of what an office should be. "Everyone wants a café-esque office because that's where they started their companies. There's this whole thing with start-ups wanting beanbags and a fun-house look, but it gets really old and cutesy fast. My style is an adult version of what they had before they could hire a designer—they want it to be fun and beautiful and grow with their company," says Arps.
To serve this anti-white-cubicle backlash, Arps begins her creative process by looking at the needs of the company. "I design from the standpoint of the platform, which demands a balance of public and private areas," she says. "Coders and sales teams cannot be in the same space, for example, but you want to maintain the communicative vibe, so it's important to develop tertiary areas for privacy." To mediate this need, Arps developed a chair that appears in most of her projects. "I designed these cube chairs for open spaces when a start-up doesn't have a budget for walls. I created them as little conference rooms on wheels." The customizable mobile chairs designed with acoustic capabilities exemplify the ways in which designers are adapting to changing office mores.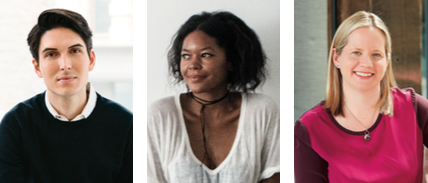 Noa Santos, founder and CEO of Homepolish, has seen office design become a big part of the company's business. "It's all part of a larger trend where offices are being treated more like homes. Younger generations are spending so much time in the office that companies realize if we want our employees to work happily, the office must feel like a second home," he says. Homepolish has designed more than a thousand offices. It's an area Santos says has really taken off in the past couple of years. "Recruiting has become such a major feature of corporate culture that the office is a huge selling point or a detracting point. Companies are spending all this money on talent—if they're not getting every dollar of productivity out of employees, they're wasting money. The office space affects every single person on the team."
Santos hopes that the concept of office design as a necessary evil is starting to reform. "Traditionally, companies don't realize the rich qualitative aspect of office design, as it is not as easily measurable," he observes. Santos sees the impact design has on his own office. "We have an incredibly high retention rate. We don't have the food perks of say, a Google, but we do have an office that was designed around our employees' needs and is beautiful. People look forward to coming to the office every day and are proud to show it off." It has an outsize impact on employee satisfaction, Santos says. Like Arps, Homepolish recommends that the sooner companies engage them in the design process, the sooner they can save money. "I think the hardest part of design, which is magnified given the scope of an office, is that people are looking for rules of thumb but it's really a custom response to custom challenges. There is no design-in-the-box," he says.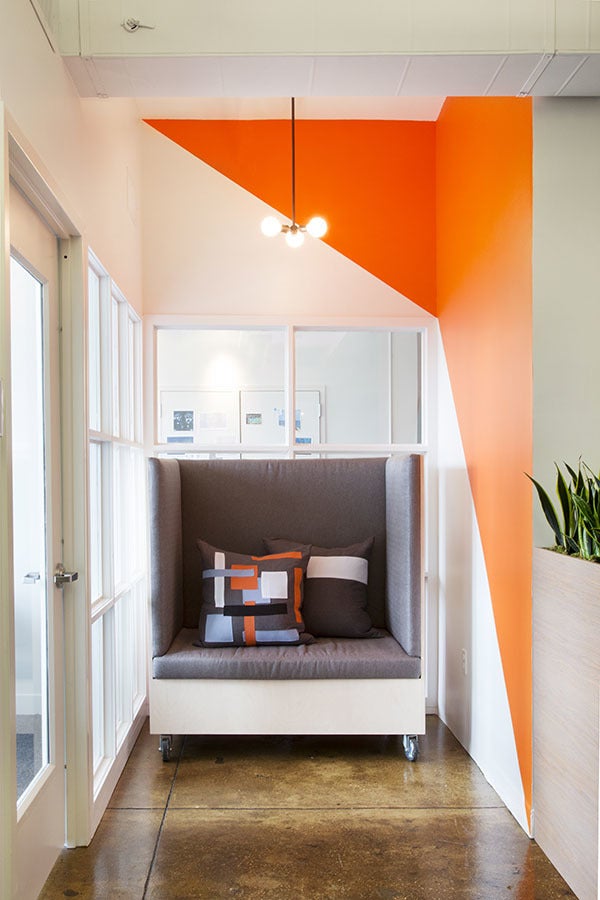 Furniture retailers are responding in kind to a new set of priorities. In 2015, West Elm debuted a line of office furnishings and accessories in collaboration with Inscape, where the tag line reads: "West Elm humanizes the workplace." Offerings include ergonomic seating, softer and more inviting light fixtures, comfortable contract upholstery, benching systems, conference tables, accessories and work-space dividers—all of which look equally suited to a Williamsburg loft. The pieces speak to both Santos's and Arps's observations.
West Elm's goal, according to Catherine Schwartz, senior vice president of West Elm Workspace, is to "redefine how organizations approach work," with its latest collection centered on "integrating more choice and flexibility" into the office. West Elm worked with Plastarc, the social research and design consulting firm, to develop the line. Jim Stelter, president of Inscape's West Elm Workspace division, says, "The ability to slide between work styles is key in supporting the diverse workplaces of today."
West Elm Workspace presented an array of new products at NeoCon in June, including LED lighting—lamps, sconces and pendants—with the kind of walnut bodies and brass-plated accents that have come to define good atmospherics in the residential world. The once anti-corporate office aesthetic is becoming mainstream. "These start-up offices," opines Arps, "are the new corporate America."