A season of missed industry shows spurred our editors to reimagine Business of Home's guide to High Point Market, focusing on the inspiration journey that design professionals need now. In addition to revealing the latest product introductions, trade shows are often an essential source of inspiration. We asked eight designers to dream up a room featuring pieces they would have discovered at High Point Market this spring. Here is the next in the series.
---
History is reimagined in this dining room by Tavia Forbes and Monet Masters of the Atlanta-based firm Forbes + Masters. Inspired by what Black wealth would have looked like in an 1850s American home, the space evokes a sophisticated atmosphere with a modern twist—a sleek, modern look rich with gravitas and glamour.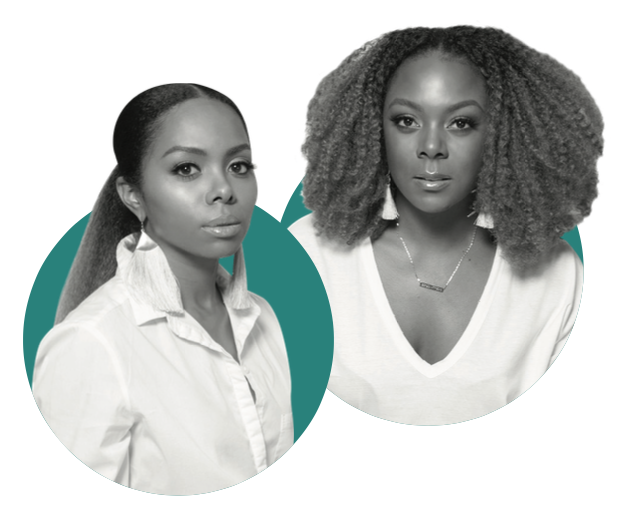 Courtesy of Forbes + Masters
What was your starting point for this space?
The clean lines and artful composition of the Chicago stick chair seemed like a modern rendition of the Senufo chair.
What's the story behind the room?
Peace, harmony and reflection. Simplified shapes reference the future of design, while raw finishes remind us of the bounty of nature. In its sparseness, the room is a reminder to take only what we need from this Earth.
Where are you looking to stay inspired these days?
We are in the face of unprecedented times, and mental and emotional clarity are at peak value. We look inward and think about what is truly important in this life—the preservation of the Earth we occupy and the justice and peace we all deserve. Finding still moments in art and design is a simple reminder to just breathe.
For more from Tavia Forbes and Monet Masters, check out their interview in our 50 States Project, where they tell BOH how they divide up the work of running a firm, about the strong vendor relationships that allowed them to complete their first showhouse without breaking the bank, and why they went into 2020 with a renewed focus on midsize projects.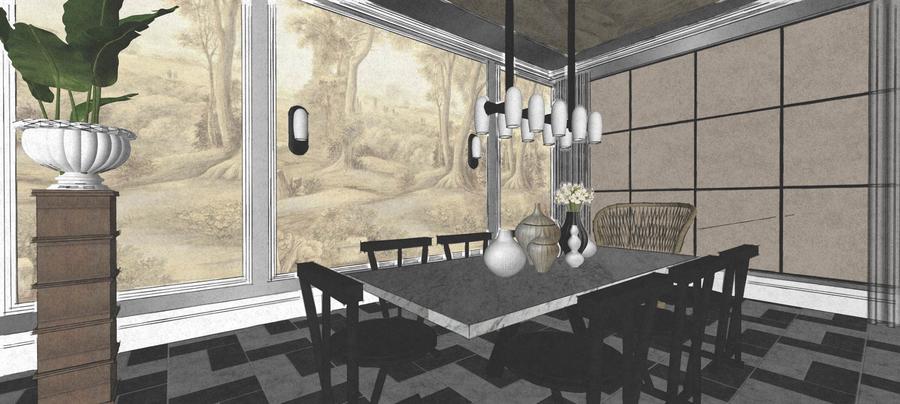 Courtesy of Forbes + Masters
1. Eight leaves fold down from the lip of the G arlic vase from Abigails, creating a shadowy cavity of imaginary cloves.
2. The stack of squares in the Karl pedestal from  Josh Greene's collection for Dowel Furniture measures 48 inches tall.
3. The Pastorale panoramic wallpaper, from the MuralSource European Worldviews collection, features a sepia-toned tree-studded landscape.
4. Dramatic stainless steel arcs form the Maven base of this stone-topped dining table from DeCasa Marble.
5. A colonnade of frosted glass is mounted on a brushed gunmetal fixture for the delicate yet balanced Odyssey chandelier from Schwung Home.
6. A smooth, uniform finish comes together with Gauntlet Gray, a rich, stony lacquer from Sherwin-Williams's latest designer-focused color collection, which is made up of more than 200 brand-new hues.
7. Kenian Fine Rattan Furniture's Dunmore chair is an artful update to the classic wingback.