A 20,000-square-foot flagship for the 35-year-old brand opened last Friday in Atlanta. Located at The Works at Chattahoochee in the city's Upper Westside, Ballard Designs' new headquarters is almost double the size of its 11 other outposts, and includes an in-store custom monogramming shop.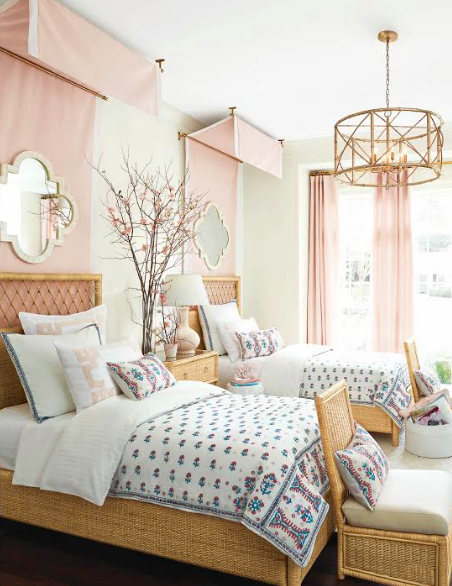 The brand says the store is "an immersive experience by providing customers with a combination of inspiration and ideation. Seasonal vignettes pictured on the pages of the long-standing catalog will surround the Design Solutions workshop studio, where customers can find expert decorating and design advice." The store is stocked with decor, furniture, lighting, side tables and rugs, while the monogram shop offers customization for linens, gifts and accessories.
"Atlanta is our hometown, and we have had a hybrid retail location connected to our corporate office for over 15 years," Ryan McKelvey, president of Ballard Designs, tells Business of Home. "We have been searching for a place to open our flagship store for over 10 years, but we knew it had to be the perfect location, and with the success of our new retail concept we began launching in 2015, we knew this was the right time to move forward."
"We have been located in the design district on the Westside of Atlanta for such a long time, and while we did look at other properties all over the city, this area is our home and we knew staying here was the right fit. We were approached about a new development called The Works from a local developer, Selig, who were going to be restoring a former warehouse space and creating an interconnected environment."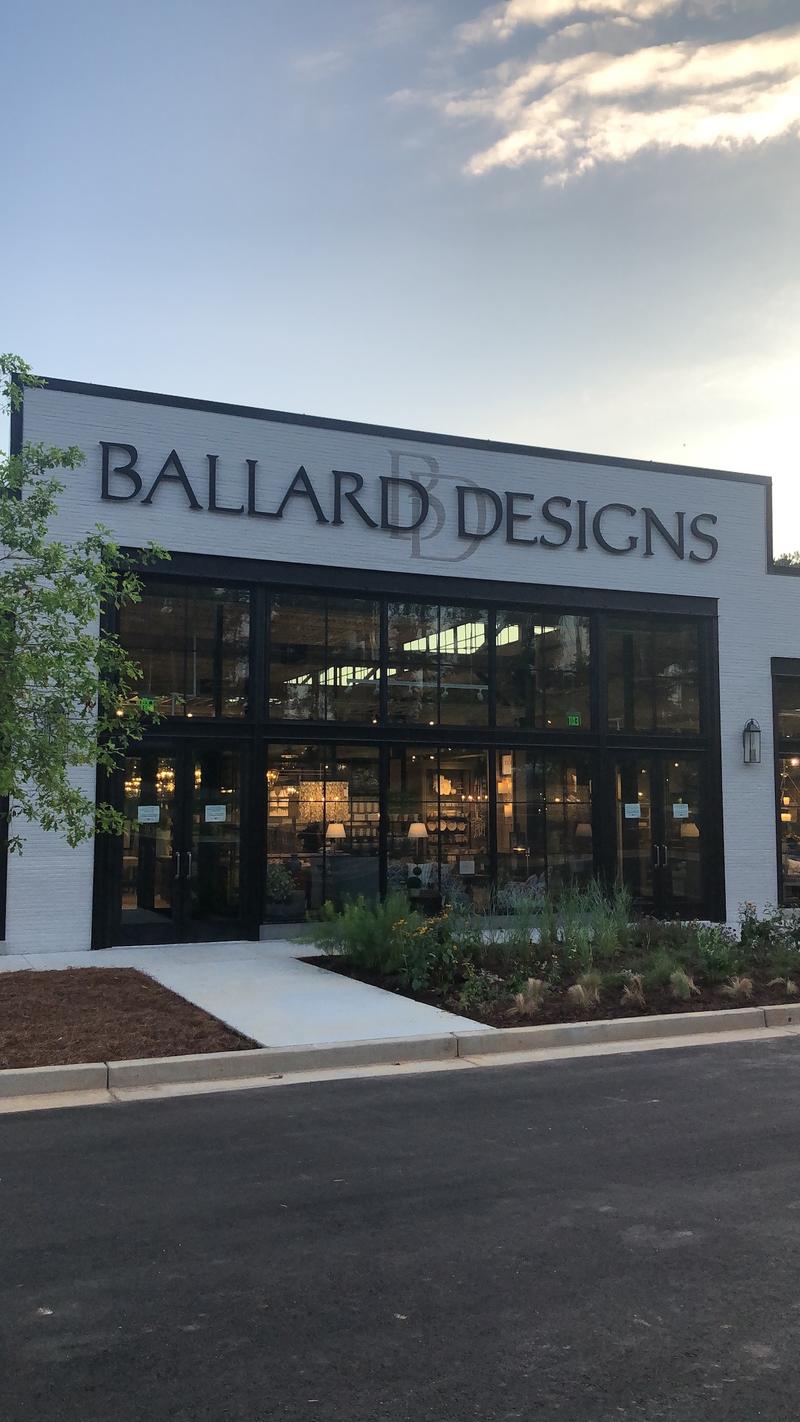 "The entire project was inspired by the history of creative makers and artists who had been in the space long ago," McKelvey tells BOH of the inspiration behind the design. "This location not only had the unique retail concept we were looking for, but it also had the space requirements we knew we wanted for a flagship. Most of our retail stores are around 12,000 feet, and this store is 20,000 square feet—allowing us to really showcase more product and expand the Design Solutions area."
The brand, which is part of the Qurate Retail Group portfolio, offers more than 500 customizable pieces. The prior Atlanta Ballard Designs retail site, which is located at the corporate headquarters, has closed as of earlier this month. The corporate headquarters will expand into that former retail space.
What will be different about this locale compared to the brand's other showrooms? "Because this location is the anchor of The Works, we were able to really incorporate an industrial aesthetic into the space," McKelvey tells BOH. "We were able to combine our design elements with the preservation of many of the original fixtures in the space. There are floor-to-ceiling windows surrounding the store, which brings in an incredible amount of natural light and beautifully showcases the products."