Ballard Designs has made the news recently for its new collection with design industry favorite Miles Redd. What readers might not know is that the company has also been in the news because its parent company, Cornerstone Brands, which is owned by HSN Inc., is being acquired.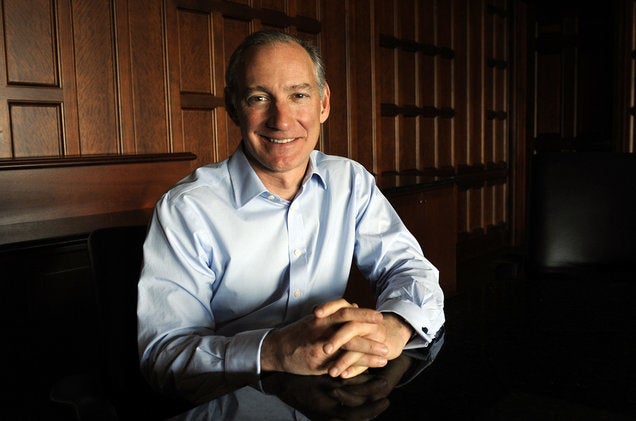 On the morning of July 6, shares of HSNi, better known as the Home Shopping Network, were called to open nearly 30 percent higher than their closing price the night before. News had just broken that the long-rumored merger between QVC and HSN was finally at hand.
Liberty Interactive, which owns QVC, HSN's biggest competitor in the home shopping space, already owned 32 percent of HSN, an investment it began making back in 2009. In a deal valued at $2.1 billion, Liberty announced that it intended to acquire the remaining 68 percent of HSN in an all-stock transaction. Shareholders of HSNi would receive 1.65 shares of QVC for every share of HSNi.
The companies were eager to boast that the combined entity would now be the third-largest player in the e-commerce and mobile commerce space, after Amazon and Walmart, with $7.5 billion in e-commerce revenue and $4.7 billion in mobile revenue. Together, they would reach more than 360 million homes through 17 broadcast networks.
What seemed to get little attention, amid all the talk of synergy and cost saving that is invariably presented on the day a merger is announced, was the Cornerstone Brands division of HSN. Cornerstone is described by the company as a "portfolio of interactive, aspirational, direct-to-consumer family and home lifestyle brands." It includes Ballard Designs, Frontgate, and Garnet Hill, it sends out nearly 300 million catalogs a year, and it generates almost a third of HSN's revenue. The 2016 sales totaled more than $1 billion.
Ballard Designs is the most widely recognized brand in the home portfolio. Prior to the merger announcement, it was on an expansion path. Ballard was actively opening new retail locations in New York, North Carolina and Massachusetts. Emboldened by the success of this retail expansion, Cornerstone was even planning the first-ever flagship location for Frontgate, just outside of Dallas.
Would Cornerstone's new owners have different plans for the company's growth, and did Cornerstone even fit in at all in a television and video shopping empire?
On the morning of the merger announcement, a conference call was held with analysts to walk them through the deal. As the call was reaching its conclusion, Aegis Capital analyst Victor Anthony inquired about Cornerstone: "There's been very little mention of Cornerstone Group. Should we interpret that as you guys potentially seeking potential transactions with that unit?" In other words, the analyst was recognizing that the Cornerstone Group had barely been brought up in the merger discussions, and wanted to see if the company was planning to sell it or create some kind of transaction where the division could be spun off.
Greg Maffei, president and CEO of Liberty Interactive, responded, "The primary focus of this, just because of the nature of the overlap and our common business in video shopping and discovery-based shopping, has been HSN. But Cornerstone has made great progress and HSNi has done a good job of weeding the portfolio and keeping the most attractive brands that they have, including Frontgate, Garnet Hill and the like, and I don't think we have any news on the lifestyle brands business. It's just not been the focus given the relative scale and the overlap between QVC and HSN."
Cornerstone was purchased by HSN back in 2005. At the time, HSN recognized that it was never going to be able to overtake QVC's stronghold in home shopping and needed to expand into other markets that offered greater potential for growth and success.
How poignant that, on a day where HSN was finally giving in to QVC altogether, Cornerstone's future suddenly seemed less than clear.
With a huge catalog business and a stable of brands that are opening stores, rather than closing them, Cornerstone could certainly be seen as swimming against the tide of current retail trends. Yet the company has been extremely successful at bringing the experience of their catalogs to life in their stores.
Ballard Designs in particular has a very loyal customer base, among consumers and designers alike. Whether its new owners decide to hold on to the company, spin it off to shareholders, or perhaps even sell it off to a competitor, let's hope that this much-beloved brand is allowed to realize its potential and thrive, whatever the landscape looks like.