With heavy hearts, the world watches as Australia faces one of the worst infernos this generation has yet to see—over 12 million acres have burned, and the fires continue. Amid the destruction, the tenacity and sense of community within the nation has risen above the smoke to reach all corners of the world.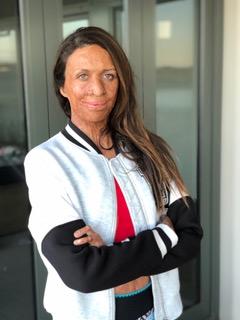 In Sydney, Turia Pitt watches this disaster with more familiarity than most. In 2011, she was competing in an ultramarathon in the outback when she encountered a grass fire, suffering third-degree burns across two-thirds of her body. Now, this survivor is using her voice to incite relief action through an Instagram account called Spend With Them.

Together with her marketing and content manager Grace McBride, Pitt started Spend With Them to draw attention to Australian businesses that are still operating but facing the imminent threat of closure. "Obviously, our community has been so deeply affected by the fires over the last few weeks—physically, financially, emotionally and mentally. We wanted to do something that would make a difference to small businesses in fire-affected communities, something that would continue to support them for months, and hopefully years, to come," Pitt told BOH.
The account posted for the first time on Monday, and has since attracted 169,000 followers and counting. It's a simple idea: Small businesses email Pitt's team asking to be featured, and Spend With Them posts an image and caption with a small profile on each business. The SWT community takes it from there. "Everyone in Australia is desperate to help out in any way they can," says Pitt. "The beautiful thing is—it's working. People are buying from these gorgeous small businesses and there is money going directly into their pockets now."
In spite of the devastation, there has been a tremendous and inspiring show of support across the globe. Inspired by Pitt's example, we've gathered a list of brands that are taking initiative and contributing toward relief.
Design
Australian ceramics company Robert Gordon will donate 20 percent of all sales in the month of January to the Red Cross Fire Appeal—from dinner sets and hand-thrown serving bowls to washbasins.
In addition to their furniture and homewares, St Barts offers interior styling, design and renovations—and has partnered with Fineprint Co. to sell a print titled "Jahlow Yarunya (Burning of the Land)," by artist Goompi Ugerabah. All of the print's sales will be donated to fire relief organizations.
Handmade ceramics brand Mud Australia is donating AUD$10,000 evenly across the NSW Rural Fire Service, the Victorian Country Fire Authority, WIRES Wildlife Rescue and the Australian Red Cross. The company is also donating AUD$2,000 worth of product to a fundraising event to be held this coming Monday at Porteño, a restaurant in Surry Hills, New South Wales.
Courtesy of Armadillo & Co
Australian rug company Armadillo & Co has always made room in their business for charitable efforts—on Instagram, the brand announced that on top of a $20,000 donation to a number of emergency relief organizations, "for the foreseeable future," 10 percent of online sales will go to WIRES Wildlife Rescue.
Brisbane-based linens designer Sheets on the Line is donating 100 percent of every purchase made from its sale section to the Australian Red Cross and WIRES Wildlife Rescue.
Furniture designer and homewares company Jardan has always designed with sustainability in mind, and in light of the bushfires, donated $10,000 to the Australian Red Cross and the WWF.
Sydney-based homewares and jewelry company Dinosaur Designs is known for its eye-catching resin pieces and organic forms—the brand has pledged ongoing donations to the Australian Red Cross, NSW Rural Fire Service and WIRES Wildlife Rescue.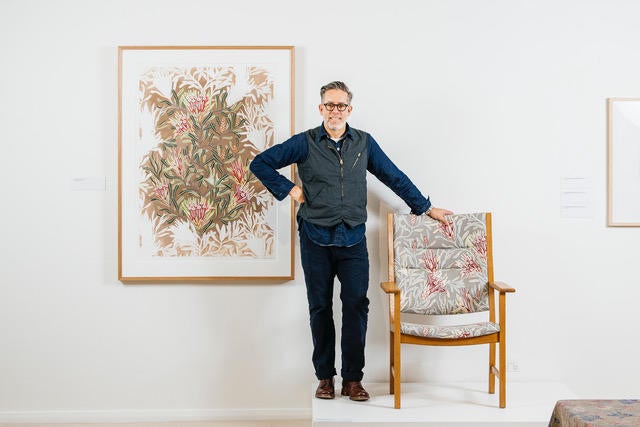 Textile designer Utopia Goods will host an art auction for a framed painting that inspired a textile print. Valued at over $6,000, the full hammer price will be donated to WIRES Wildlife Rescue. The auction is scheduled to start tomorrow and run until January 17. To go to the live auction, click here.
Commercial and residential furniture company Stylecraft is donating to FDC Construction and Fitout to raise funds for new fencing in the town of Corryong. Their efforts will assist local farmers to contain their livestock, thus protecting their livelihoods.
Retail
Sunglasses brand Le Specs will donate 100 percent of profits this week to WIRES Wildlife Rescue.
Australian footwear designer Senso is offering a unique approach to raising funds for bushfire relief: raffle tickets. AU$20 tickets are for sale on their website—the winner of the raffle will receive an AU$1,000 voucher for Senso products, and the rest will go toward helping those affected.
Women's apparel brand Christopher Esber has promised to donate 100 percent of sales to NSW Rural Fire Service until January 12.
Luxury gown designer Alex Perry will donate 100 percent of sales to bushfire relief efforts until January 11.
Art
"The Design Files," Australia's premier design blog, announces its "Art Fights Fire" auction, which aims to raise AU$50,000 by Tuesday, January 12. The auction features a host of names—some standout pieces include candy-hued abstract paintings from Kirra Jamison, the shadowed-stone sculptures of Melbourne-based Jan Vogelpoel, and the haunting landscapes of Julian Meagher.
If you would like to donate directly, visit WWF, WIRES Wildlife Rescue, NSW Rural Fire Service, Victorian Country Fire Authority, The Salvation Army and Australian Red Cross.
Homepage image: Shutterstock