A former New York PR firm fashion assistant turned Austin-based event planner, native Texan Camille Styles is now a successful design and lifestyle blogger, a career with roots in other, albeit related, industries. In addition to heading her site's nine-contributor team, Styles is also a recently appointed entertaining expert for Target and an HGTV contributor. She tells EAL about her publishing philosophy, her design sensibility—and why she's not a designer.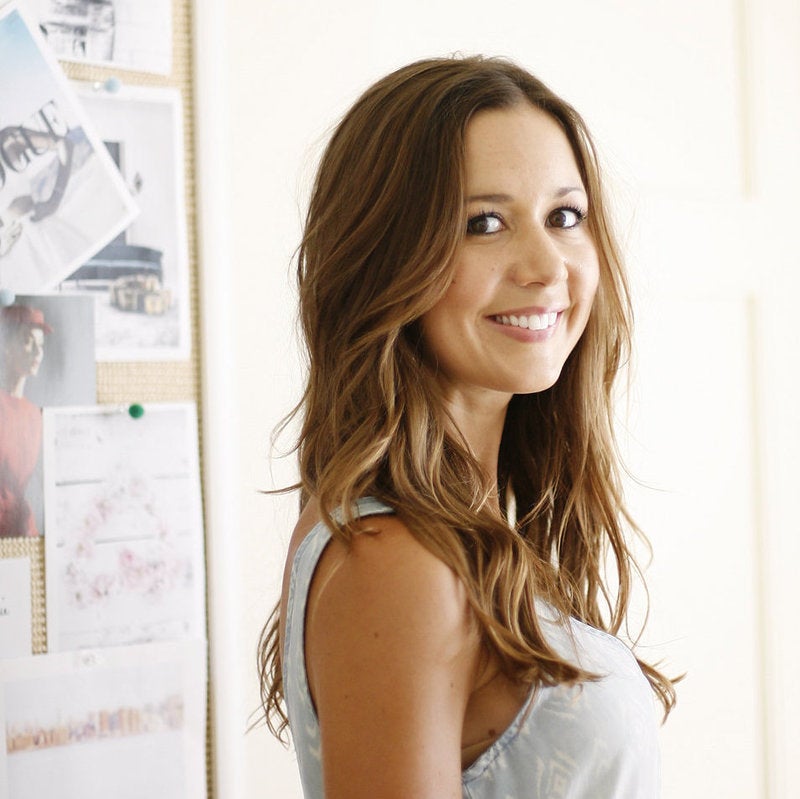 Walk us through your early days as a blogger. How did you start?
I started my career in event planning, and I loved so many things about it—planning menus, designing the decor, helping my clients realize their vision for a party, but I soon noticed that most people put so much pressure on themselves to make every detail of their event perfect that they really didn't enjoy the process.
I found myself wanting a creative outlet where I could rediscover the fun in entertaining and cooking, so I launched my blog, Camille Styles, as a place where I could explore the topics I loved, and also share what I'd learned as an event planner, with a wider audience. As the site has grown over the past seven years, we've broadened the scope to cover all types of lifestyle topics, including fashion, beauty and design, all through the lens of showing readers how to live their happiest, healthiest lives.
Do you consider yourself a stylist or decorator?
I consider myself an editor, though I'm thankful to be in a job where I get to wear a lot of hats, from producer to stylist to on-camera talent. My styling abilities have been honed completely on the job—it's a humbling experience to look back at some of my work in the early days of the blog and see how much my team and I have evolved our design skills. For the blog, I'm often styling food and props, and that experience translates into the aesthetic that I bring to my own home decor as well. It's all very interconnected, and I truly find creative inspiration everywhere I go.
What is your philosophy when it comes to covering home decor and styling?
For the home decor content that we run on the site, we're always looking for homeowners and designers that bring a unique point of view to their work and surroundings. In addition to beautiful spaces, we love to uncover the compelling stories of the architecture, interesting histories of the furniture and objects, and how the people behind the design were inspired to create something that feels authentic and personal.
How did you become Target's entertaining expert? Why was the brand the right fit?
Like pretty much everyone else on the planet, I've been a major Target fan for as long as I can remember. I knew we had similar philosophies about entertaining and style, so when they approached me to become part of the Target family, it was a pretty surreal moment for me and the team.
I'm a huge believer that great style and beautiful design should be available to everyone, and to me, that's what the Target brand is all about. I love to show readers how to create gatherings that reflect their personal style using Target's products—combined with tips on keeping it stress-free so they can actually enjoy the party right along with their guests!
What can we expect to see from you over the next season?
The fall and winter months are some of my favorites. Even here in Austin where the temperature doesn't change that much, I look forward to all of the fun seasonal entertaining moments. Without giving too much away, your readers can expect to see some fun content centered on stylish, easy-breezy entertaining that anyone can tackle using Target's beautifully designed products and my stress-free tips. It is going to be so good—I'm already giddy with excitement over what's to come.