The summer is in full swing, and design events across the country are opening their doors (both in-person and virtual) to industry insiders eager to shop, learn and connect before the season comes to a close. Read on for BOH's calendar highlights for the month ahead, including conferences, trade shows, art exhibitions and design discussions.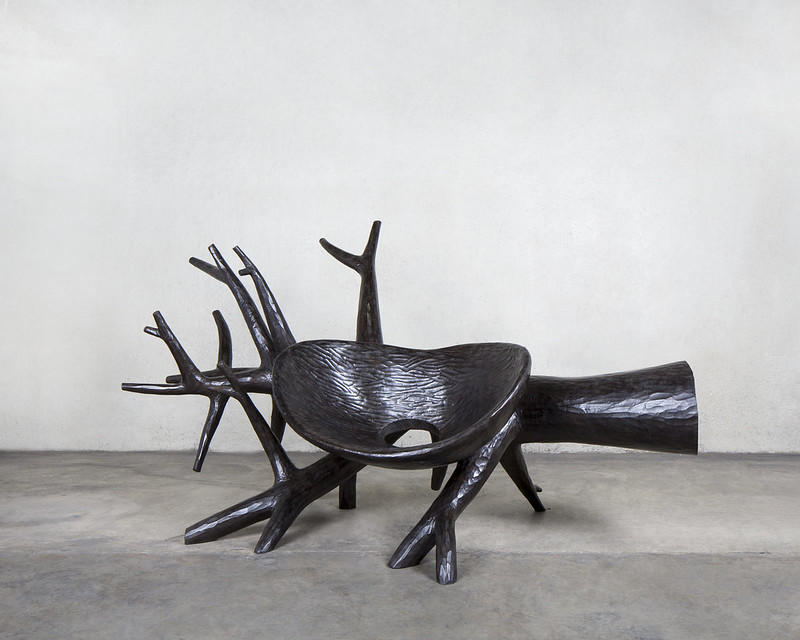 Courtesy of Friedman Benda
Intersect Aspen Pop-Up Edition
Colorado | August 1–5
Held at the Aspen Ice Garden and online at Artsy.net, this year's pop-up edition of Intersect Aspen features 30 galleries representing 26 cities, with pieces ranging from contemporary to postwar. Along with a variety of daily programming, the festivities will include the presentation of four animated short films and the Shoppable Object space with items from Anderson Ranch and Carbondale Arts. For more info, click here.
QVC's Living for Giving
Virtual | August 4-October 6
Multiplatform retailer QVC announces the Living for Giving sale, which features housewares brands such as Cuisinart, Dyson, Ninja, Dash and NutriBullet. Available through Oct. 6, a minimum 70 percent of purchase prices for donated products will benefit Feeding America. By shopping the collection, participants also have the chance to attend a virtual cooking class with Venable on Oct. 1, during which viewers can cook alongside and interact with the host through an online chat function as he produces a recipe from his latest cookbook. For more info, click here.
Room x Room: The Bedroom Oasis
Virtual | August 6
During this virtual event hosted by Bright Live, Jonathan and Drew Scott of Property Brothers will share tips on transforming your bedroom into a personal oasis. Viewers will also have the chance to utilize the live video comment feature to go on-screen and interact directly with the Scott brothers. For more info, click here.
Maison Gerard at the Galerie House of Art and Design
New York | August 7–September 6
Maison Gerard will join the Galerie House of Art and Design in Sag Harbor this summer with a curated selection of works from both contemporary and 20th-century designers. The New York–based gallery will display select works in the grand entrance gallery, the sculpture garden, and in their own presentation space called Le Petit Salon, which features a curved bar designed by Maxime Old in the 1970s, a sculpture by artist Marino Di Teana and a selection of 20th-century seating by artist and designer Louis Cane, among others. For more info, click here.
NY Now
New York and Virtual | In-person: August 8–11; digital: August 5–13
Held at the Jacob K. Javits Center, this biannual wholesale market offers products across all categories—from home decor, furniture and kitchenware to gifts, beauty and wellness items. Curated by creative director and interior designer Brad Ford, this year's offerings will include more than 150 companies showing for the first time, and over 300 companies featuring handcrafted pieces by designers across the globe. For more info, click here.
Venus Williams: The Need for Change
Virtual | August 19
In the final installment of the 2021 AIA Conference on Architecture, host Roman Mars will interview tennis champion and entrepreneur Venus Williams, who also serves as founder of the V Starr commercial and residential design firm. The pair will discuss the theme of "The Need for Change" as the closing keynote of the multiday event. For more info, click here.
HD Expo + Conference
Las Vegas | August 24–25
This year's Hospitality Design Expo + Conference, the largest hospitality sector event of its kind in the country, features more than 100 speakers and over 30 sessions, along with opportunities for product introductions, education and networking. For more info, click here.
Homepage image: The NY Now event in 2018 | Courtesy of NY Now