Dee Schlotter, senior color marketing manager at PPG Paints (the brand launched an enormously popular Frank Lloyd Wright collection earlier this year), is part of a self-described Color Squad that delivers, among other info, color forecasts to designers. She also recently served as keynote speaker at the World Design Summit in Montreal, and travels frequently—her last trip involved a hospitality design show in the Bahamas. She shares her story with EAL.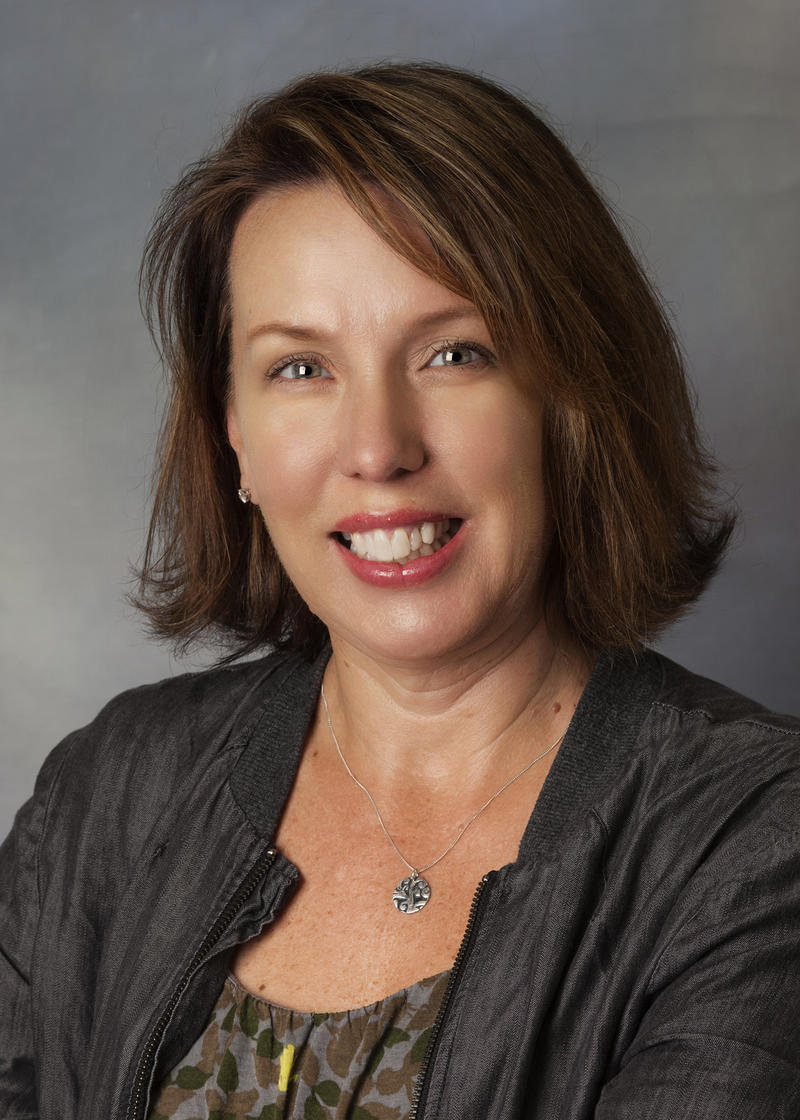 You have quite a busy schedule! Walk us through a typical day.
I get to work around 7:30 every morning for some quiet time to allow me to plan for my day and prepare my team with any urgent requests from our customers. My team—there are five of us in total—call ourselves the Color Squad. We work very closely together on color presentations, events, online and social media opportunities, professional color tools, and IDCEC/LU scheduling and presenting. We also work with media and editors every day—trade and consumer—providing a variety of content, from our global color trends information to psychology of colors and best colors for a bedroom.
We work on color merchandising for our brands including PPG Paints, Glidden paints, Olympic Paints & Stains, SICO paints and more. We meet with PPG's marketing teams to present our color forecasts, develop new color cards, social media content, and in-store promotions around color. I receive a lot of emails throughout the day, but that is a great thing, as it provides me the opportunity to interact with our retailers and customers every week. We are always on the road to see our customers, and our customers often travel to our offices for meetings as well.
What are some of your daily responsibilities?
Every day, I work on new color in-store merchandising ideas for PPG merchandisers. My team develops the concept, color flow and layout of the brochures and color chips at PPG Paints stores as well as PPG's brands at The Home Depot, Lowe's and Menards locations. For example, we just finished a new color brochure for our Vicente Wolfe color collection, available at PPG Paints store locations and independent retailers.
I also work on our accredited color presentations. We just finished a presentation for new home construction color and design trends for the upcoming International Builders' Show [IBS]. This presentation will serve as a resource to realtors, designers and stagers. We are also currently working on a presentation on education and hospitality design trends.
Throughout the day, I answer emails from the Designer/Architect portal on our websites PPGPAINTS.com and PPGVOICEOFCOLOR.com. The designers may need tools or very specific information—such as providing comparative color matches.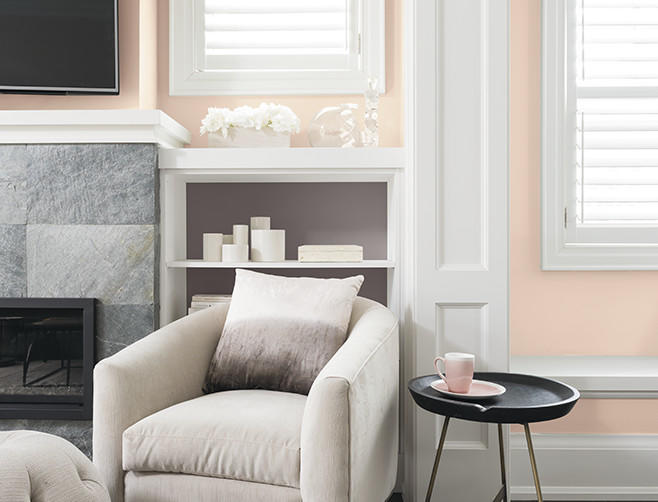 How do you typically work with the trade?
We have 10 accredited CEU/LU presentations and update these every year to provide the most up-to-date content possible. We also work on all the color specification tools for the designer and architect. We are currently working on a gorgeous, large fan deck for the PPG Paints brand that features PPG's color trends for hotel, restaurant, health care, new home and residential. This deck will accompany the 2018 PPG Global Color Forecast that is in stock now for designers and architects.
We have a PPG sales team that is dedicated to providing support to both contract or residential designers across the U.S. We participate in regional ASID and IIDA events, and national and international shows like NeoCon, High Point, Maison&Objet, NKBA, IBS and many others.
What else is in the works?
We are also currently planning our 2019 Global Color Workshop. At the workshop, color experts from all of the industries PPG serves, including automotive, aerospace, consumer products and architectural, and from six countries, meet to share color research and then choose our colors for the 2019 PPG color trends forecast.
Our team is lucky enough to always be in front of customers. We recently presented to hundreds of realtors, promoting our color card for buyers and sellers of homes; to a design school with 63 students and faculty to show our hotel and restaurant trends; and at a designer show in the Bahamas. I also recently served as the keynote speaker at the World Design Summit in Montreal. These types of customer-facing opportunities happen weekly with us—and we love it!