Black Flame is the PPG Paints 2018 Color of the Year, chosen because it "evokes the privacy, hope and classic modernism that many consumers crave today," replete with "the spirit of a tailored tuxedo or a little black dress," the brand explains. "It is dressed up, coveted, unapologetic and—most importantly—timeless."
The color was chosen, unanimously, by PPG's team of 20-plus color stylists from around the world; the stylists specialize in industries including consumer electronics, architecture, automotive and aerospace, and study consumer insights, building material trends, decor trends and more to inform the color forecast.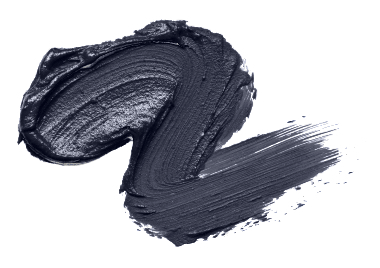 "Black Flame acts like a black curtain, allowing your other decor elements to take center stage," says Dee Schlotter, PPG senior color marketing manager. "It's a fantastic blend of black and indigo, two classic hues. Black creates the silence we crave in an information-heavy world, while the indigo offers possibility and a deep hopefulness."
Schlotter adds, "The blend of two colors makes it incredibly versatile—use it on a statement wall, with a matte finish on a ceiling, with high gloss on a naturally lit staircase, on cabinets, on interior and exterior doors, and in many more places. The versatile hue can also provide strength and a modern luxe vibe to spaces with a lot of whites, blush pinks and soft pastels."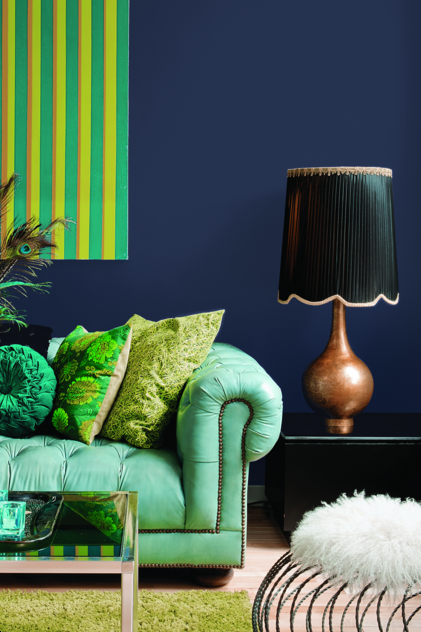 Black Flame is the anchor color in the broader 2018 PPG Global Color Trends palettes, which span four themes: The Retreater, which responds to a growing desire to retreat from the chaos of daily life; The Dream Weaver, which speaks to a "free-spirited lifestyle," says the brand; The Commoner, which appeals to Nordic, minimalistic designs; and The Brave, which addresses consumers' "growing yearning for protection, strength and stability."
PPG's other paint brands, Glidden and Olympic Paints & Stains, also announced their picks. Glidden's Deep Onyx and Olympic's Black Magic are consistent with the shades of black theme set by PPG.
"We're already seeing retailers reinventing the classic black hue in the form of building materials such as wood flooring, black tile, cabinets and window frames, as well as matte black appliances and decor items," Schlotter says. "Black is often referred to as the absence of color, but it also signifies a rebirth. It has the unique ability to take away weakness in a space and allow for regeneration to make it even stronger."
The trend, she says, speaks to consumers' desire to create space in their lives. "Our societal craving for privacy is the catalyst to being tracked by technology, overworked and pressured to overshare via social media. PPG's research showed some consumers want to balance this social obligation by hiding portions of their personal life from the public eye, which are reflected in their home decor and paint color preferences."