A little cutout can go a long way on a piece of furniture. In addition to bringing a dash of geometric interest to a streamlined silhouette, these shapes are like windows in a stuffy room, creating the illusion of airiness. From fully upholstered swivel chairs to modern farmhouse-style tables, Business of Home presents seven furniture items with cutout accents that won't cramp up a small area.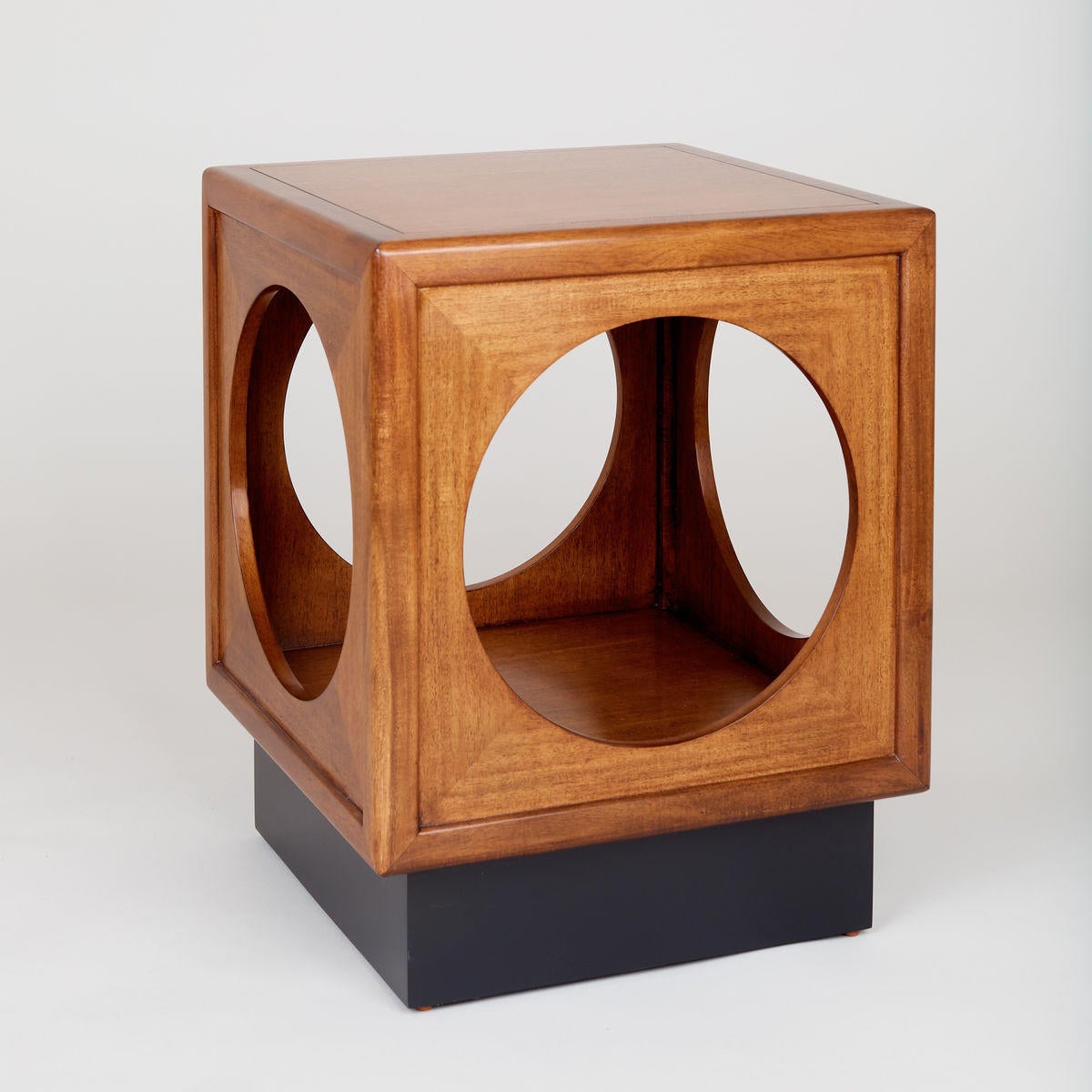 SOMBORNE TABLE — VAUGHAN
Inspired by traditional Chinese lunar motifs, the Somborne table at Vaughan is constructed of solid acacia wood and features four moon-shaped cutouts that create a see-through interior.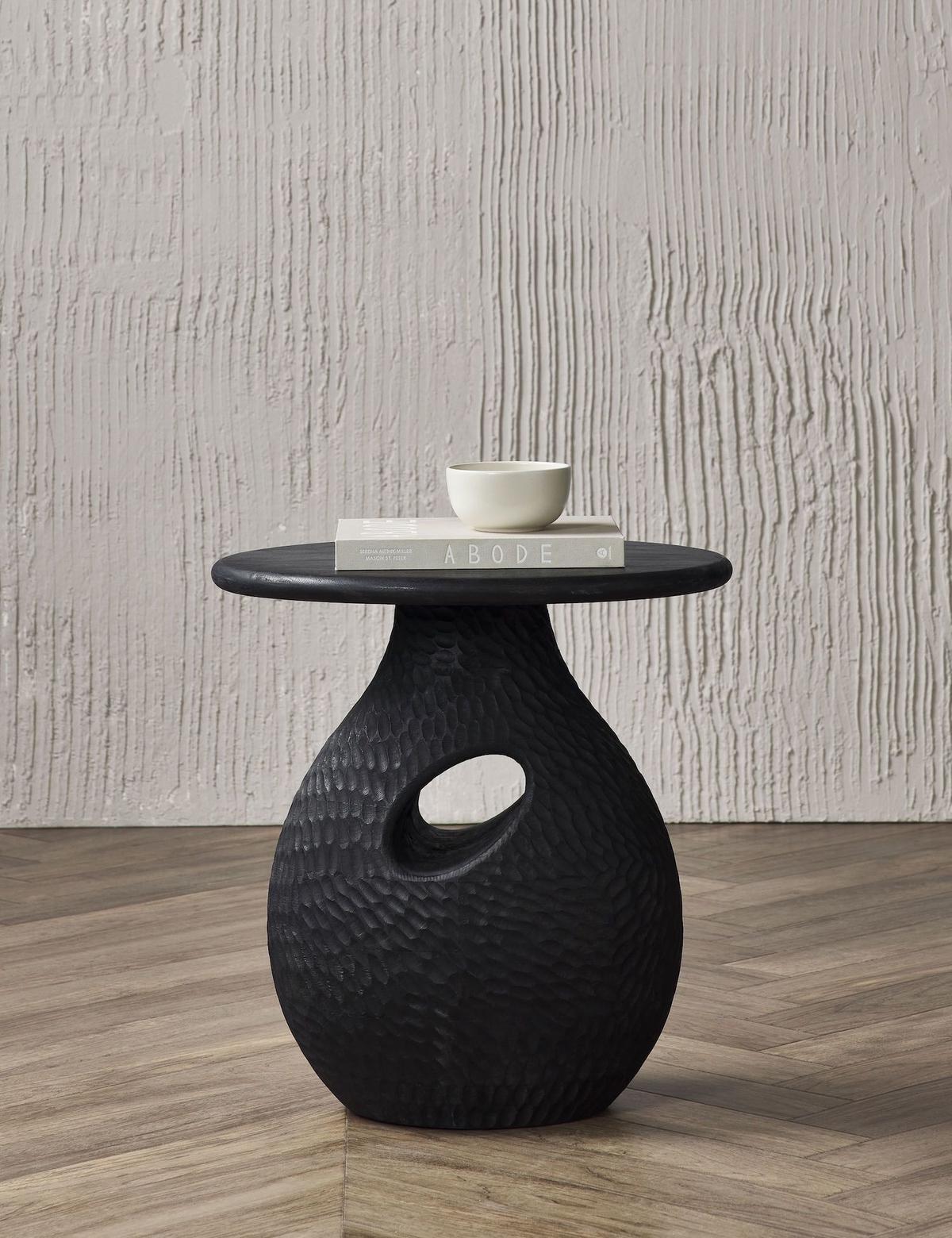 Courtesy of Lulu and Georgia
CORSO SIDE TABLE — LULU AND GEORGIA
A curvy mango-wood base with a hand-carved cutout gives the Corso side table at Lulu and Georgia its flowy silhouette, while a blackened woodgrain finish provides a pop of contrast.
Courtesy of Mitchell Gold + Bob Williams
VANN DINING TABLE — MITCHELL GOLD + BOB WILLIAMS
For a contemporary spin on a rustic farm table, look no further than the Vann dining table at Mitchell Gold + Bob Williams. Crafted from reclaimed oak veneer, the triangle shapes in its base supply a flourish of geometric drama that won't disrupt a clean-lined design scheme.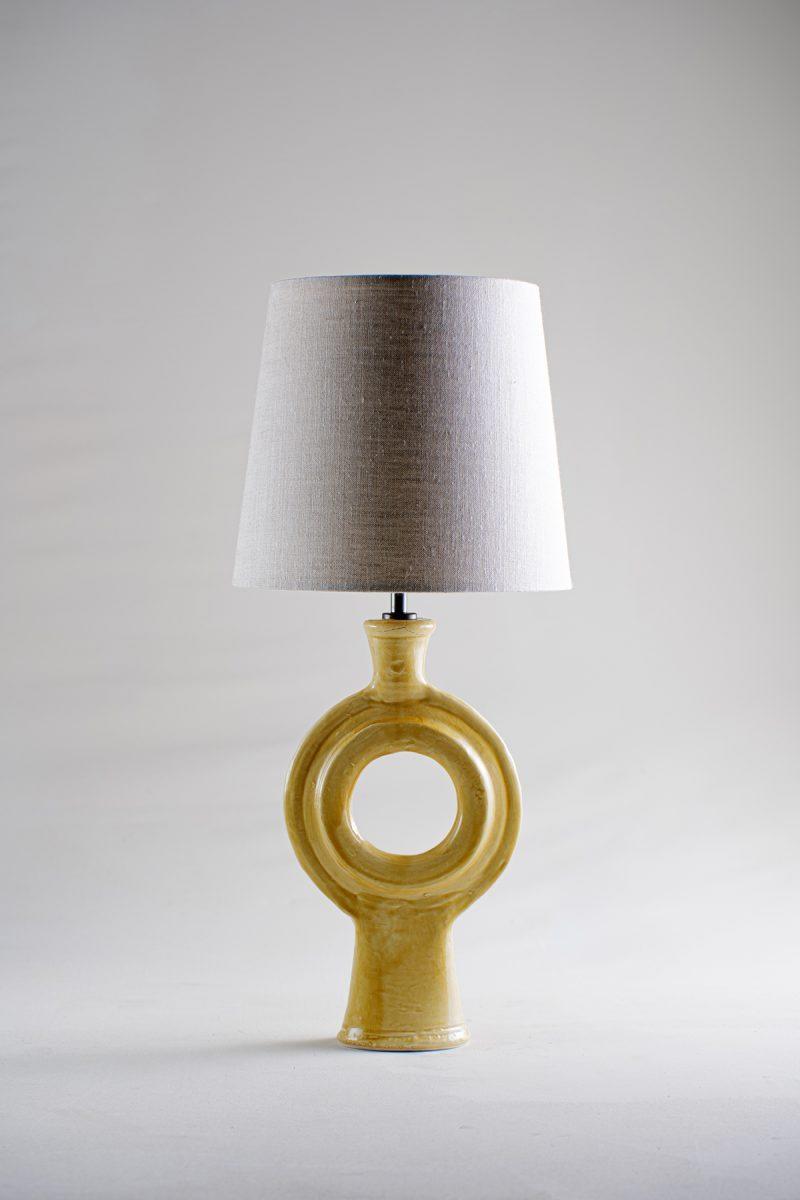 DOUGAL LAMP — PORTA ROMANA
Make no mistake about it: The Dougal lamp at Porta Romana is a real multitasker. Along with casting a warm, ambient glow, this chic ceramic task light doubles as an art object thanks to its sculptural, donut-shaped base.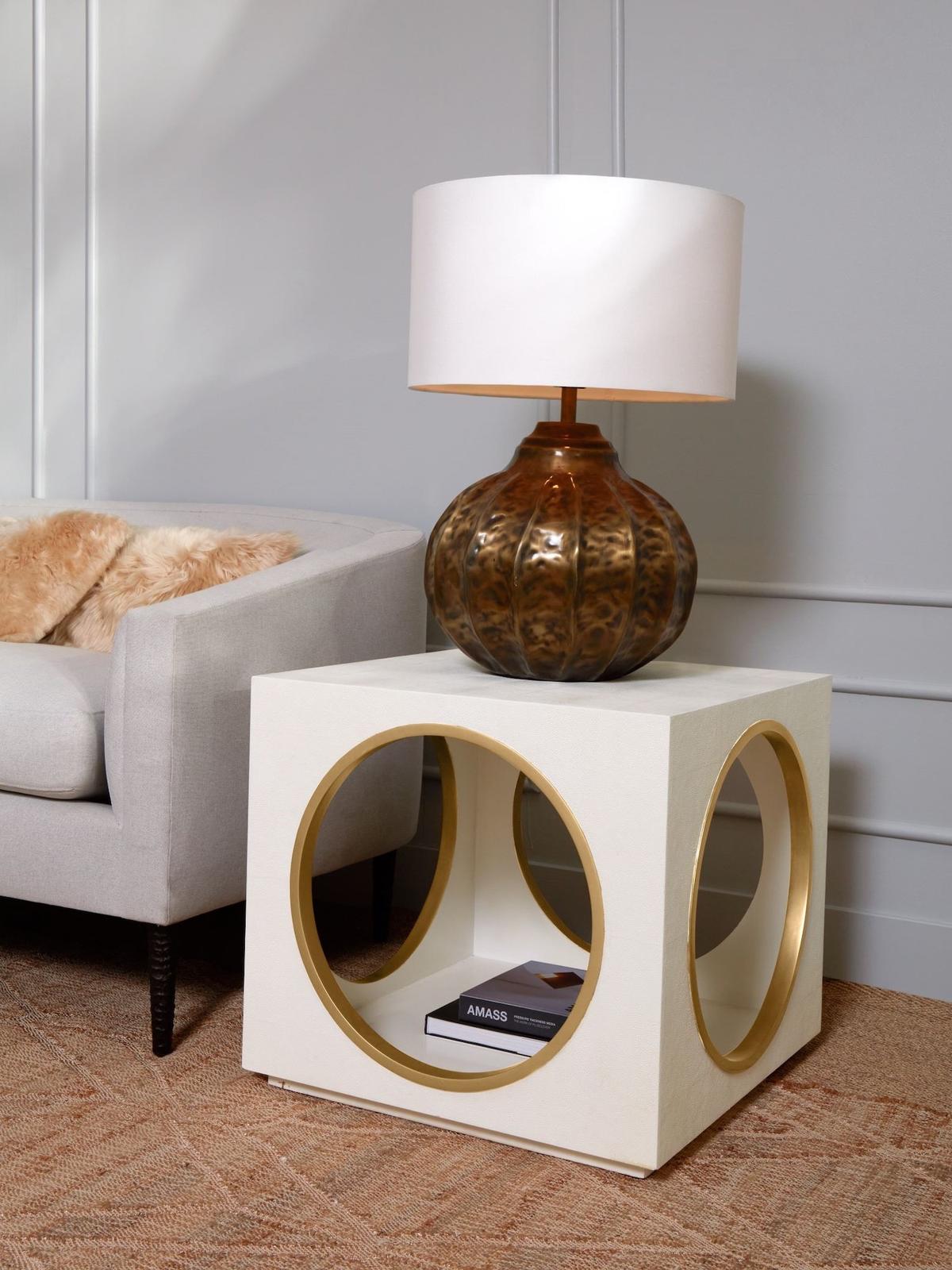 VASANT — MADE GOODS
A small-space-friendly side table with a touch of art deco charm, the Vasant by Made Goods comes clad in sumptuous faux shagreen and boasts gold-trimmed circular cutouts on all four sides to boot.
Courtesy of Mitchell Gold + Bob Williams
HARPER DESK — MITCHELL GOLD + BOB WILLIAMS
A streamlined desk with a playful twist, the Harper is made of solid oak and features sleek waterfall edges and a pair of cutout arches that moonlight as curvy legs.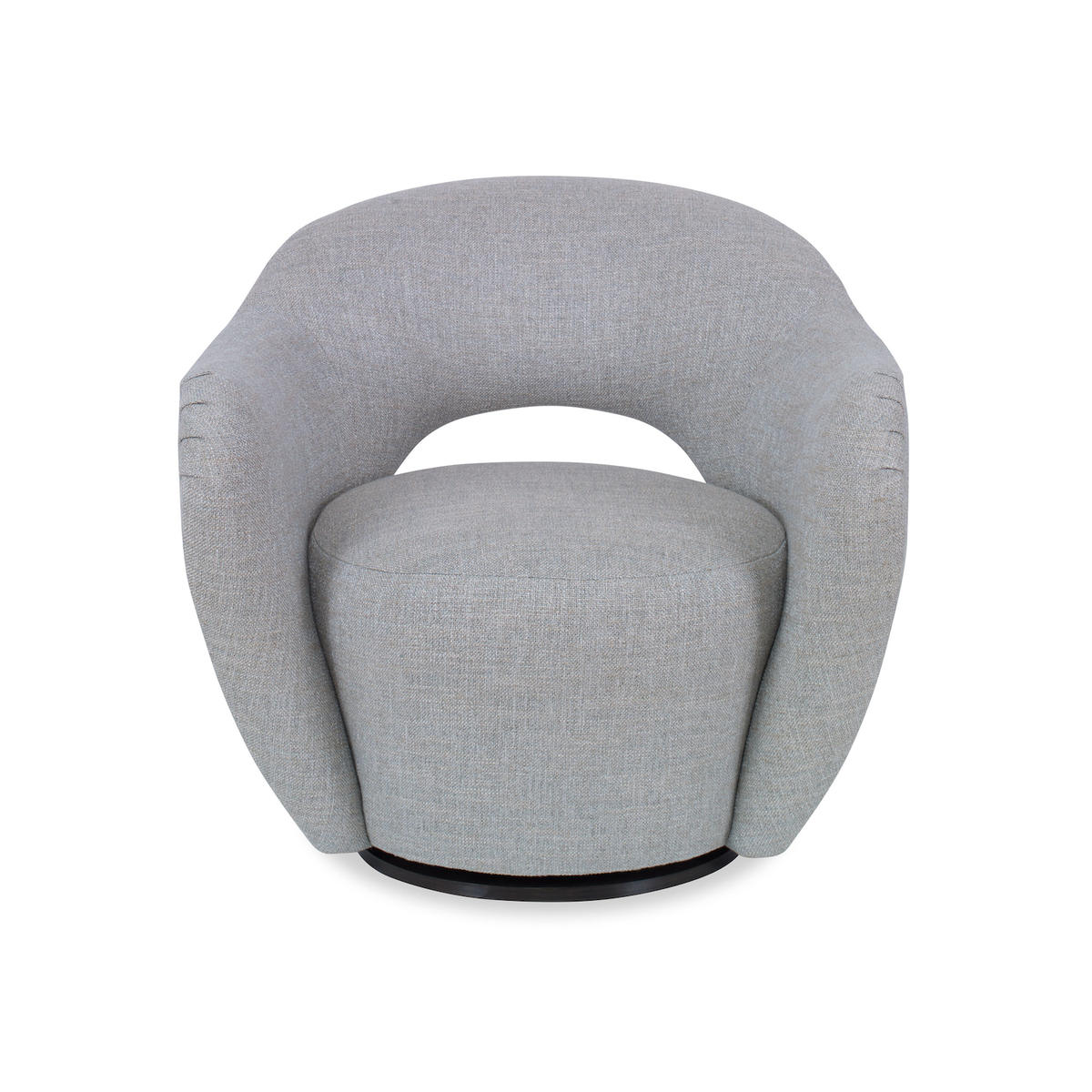 Courtesy of Kravet Furniture
BARNETT SWIVEL CHAIR — KRAVET FURNITURE
The smooth sloping arms and semicircular back cutout of the Barnett at Kravet Furniture offer a modern riff on a classic swivel chair.
Homepage photo: The Gem side table, Corso side table, Maleen rug, Ezri sofa and Ada oval coffee table by Lulu and Georgia | Courtesy of Lulu and Georgia
Products featured in this article have been sourced from BOH's Collections vertical, a showcase of the latest debuts from some of the industry's leading brands.