Naturally enchanting, bird motifs are as ethereal as they are elegant. Whether it's a whimsical chinoiserie-style wallcovering or a sculptural toucan-shaped sconce, the right avian accent is a fanciful way to stylishly evoke the spirit of the great outdoors. Here, Business of Home presents seven decor pieces that will give your clients something to chirp about.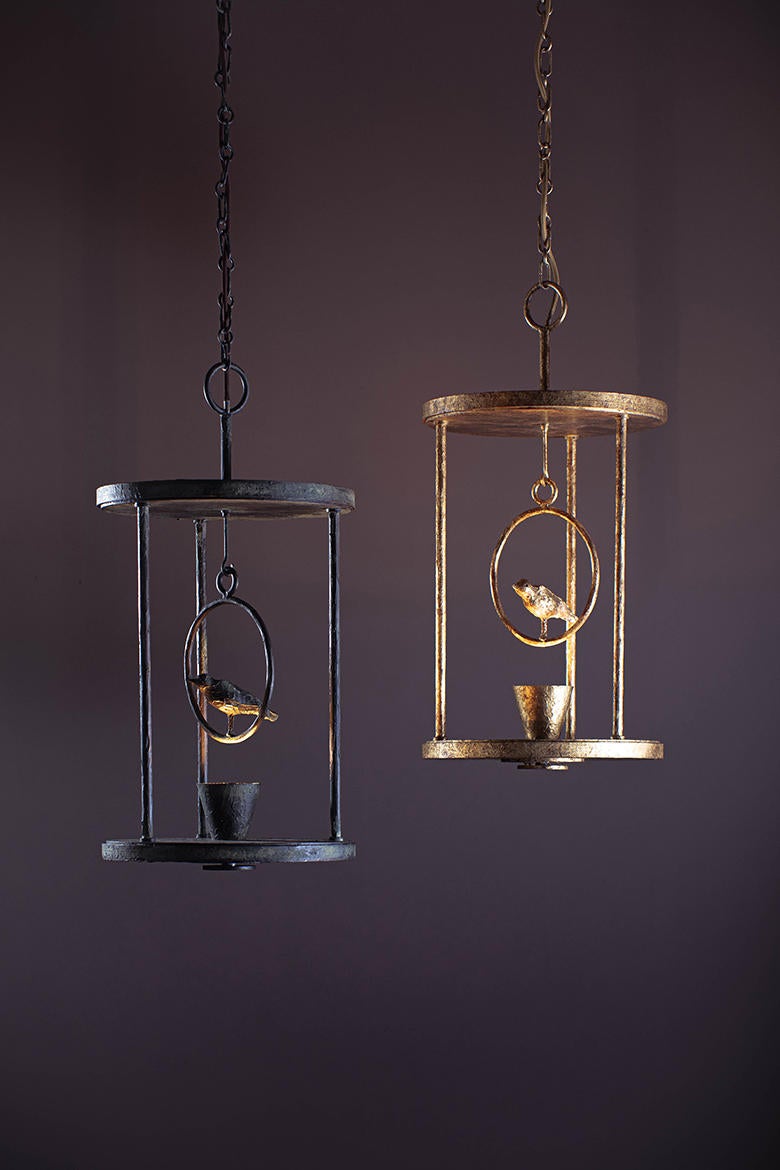 ETIENNE LANTERN — PORTA ROMANA
The Etienne lantern at Porta Romana hangs from the ceiling with a perched bird that seems like it could take wing at any second.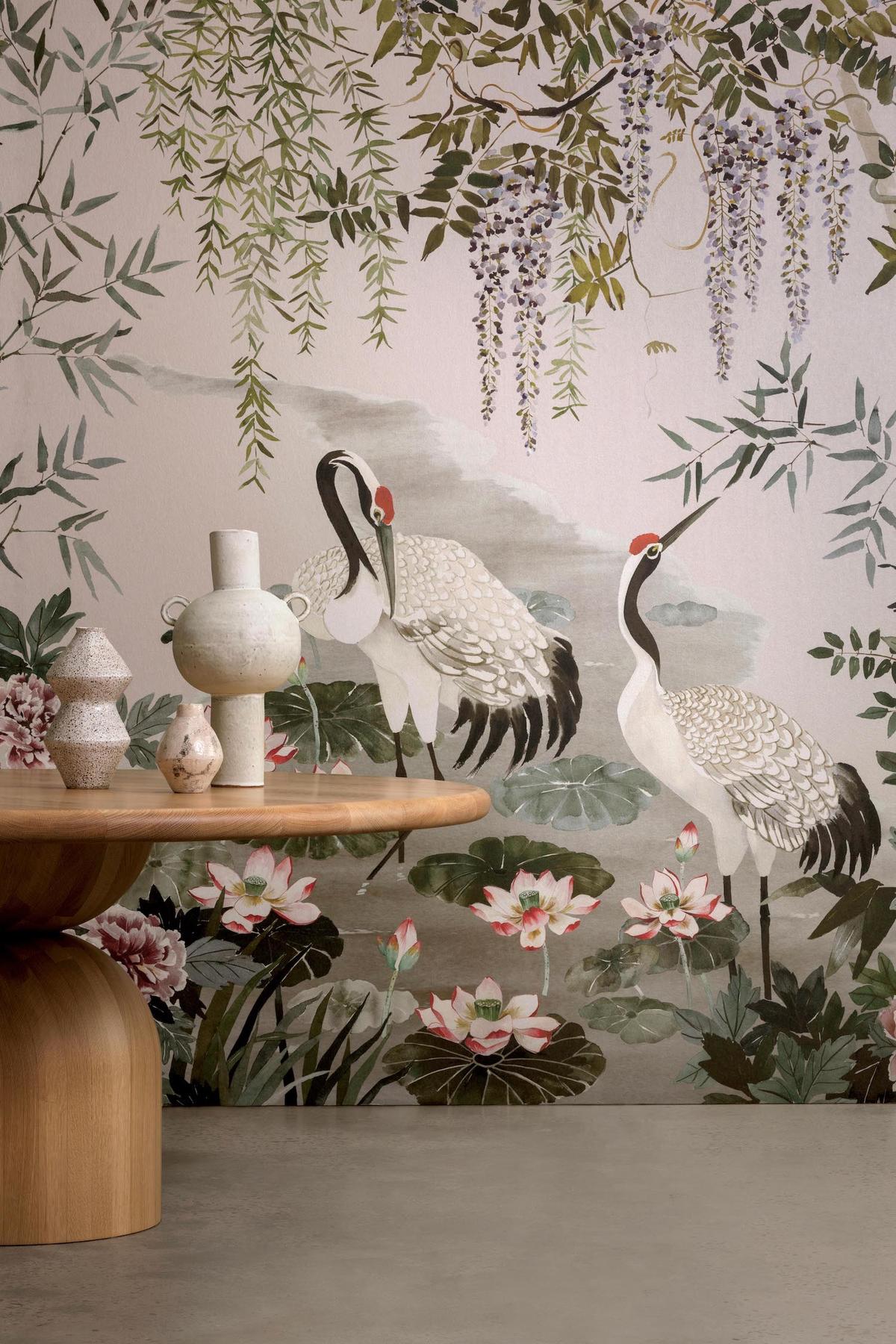 Courtesy of James Dunlop Textiles
MIZU GARDEN WALLPAPER PANEL BY MOKUM — JAMES DUNLOP TEXTILES
Inspired by Japanese watercolor paintings, the atmospheric Mizu Garden wallpaper panel by Mokum at James Dunlop Textiles features delicately hand-painted cranes and a dreamy pale-pink and green floral motif.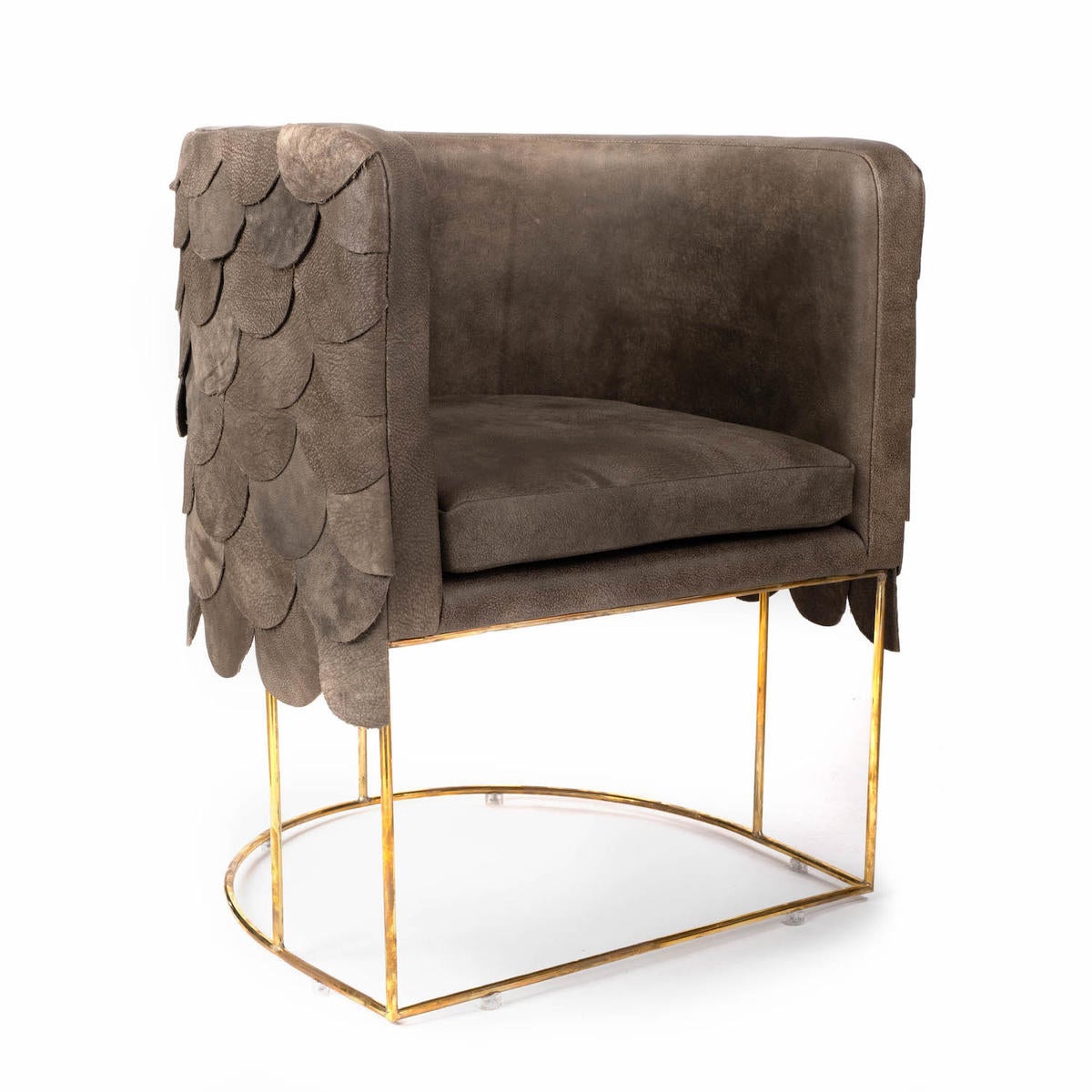 Courtesy of Ngala Trading Co.
FALCON DINING CHAIR BY EGG DESIGNS — NGALA TRADING CO.
The layered rows of leather upholstery that adorn this dining chair by Egg Designs at Ngala Trading Co. mimic the feathers of a falcon, while a polished brass base provides a pop of color and contrast.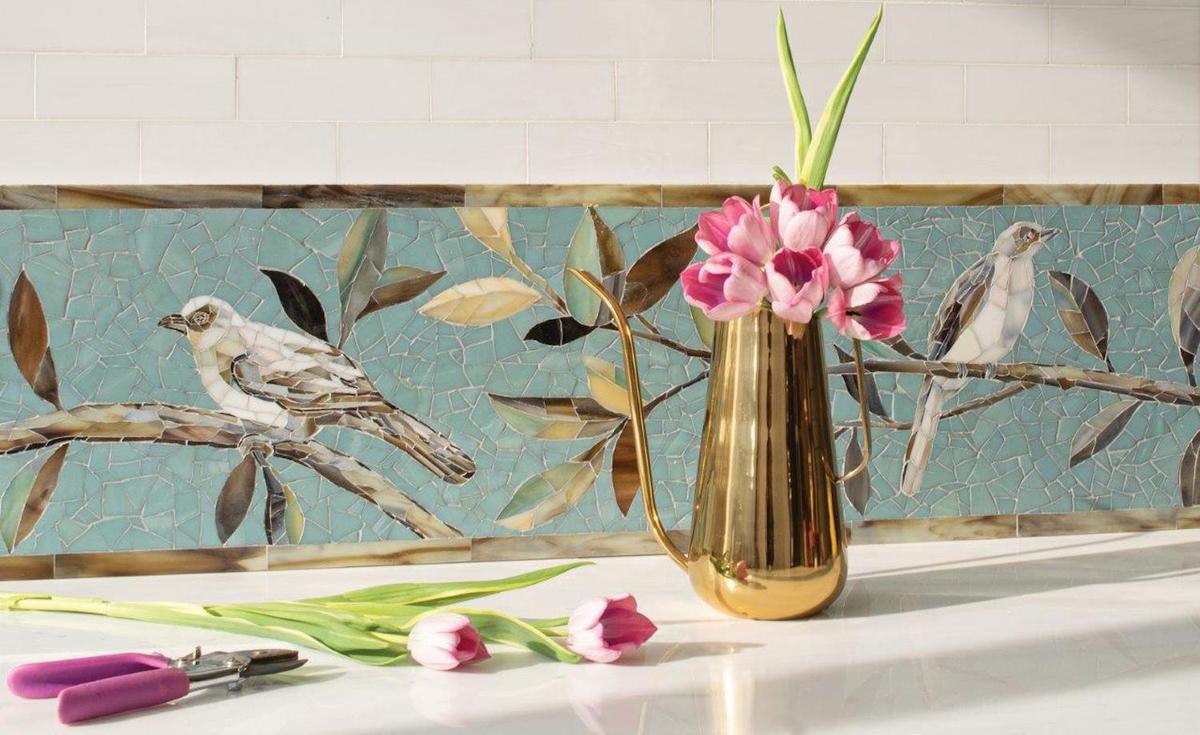 LINDA'S GARDEN Mosaic BY GRACIE— NEW RAVENNA
Composed of hand-cut jewel glass, Linda's Garden by Gracie for New Ravenna is available as a full-scale mosaic wallcovering or as a foot-wide border, so you can employ it in a dining room or bathroom to make a spirited statement, or in a kitchen as an imaginative alternative to a traditional tile backsplash.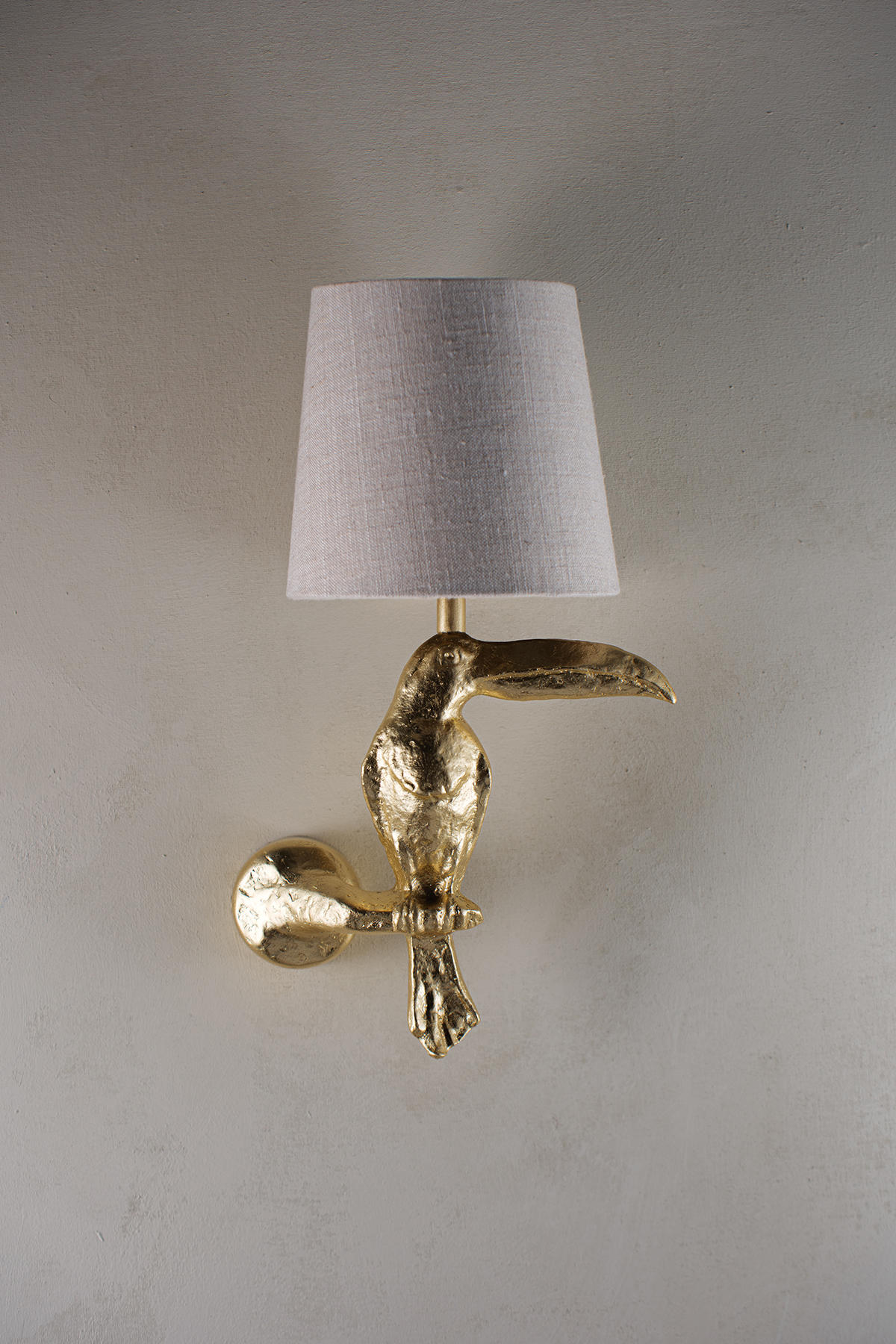 TOUCAN WALL LIGHT — PORTA ROMANA
For a sophisticated spin on a tropical bird motif, look no further than the Toucan wall light from Porta Romana. Mount this characterful sconce on either side of a sofa or bed as artful accent lighting or in a foyer for a sculptural entryway display.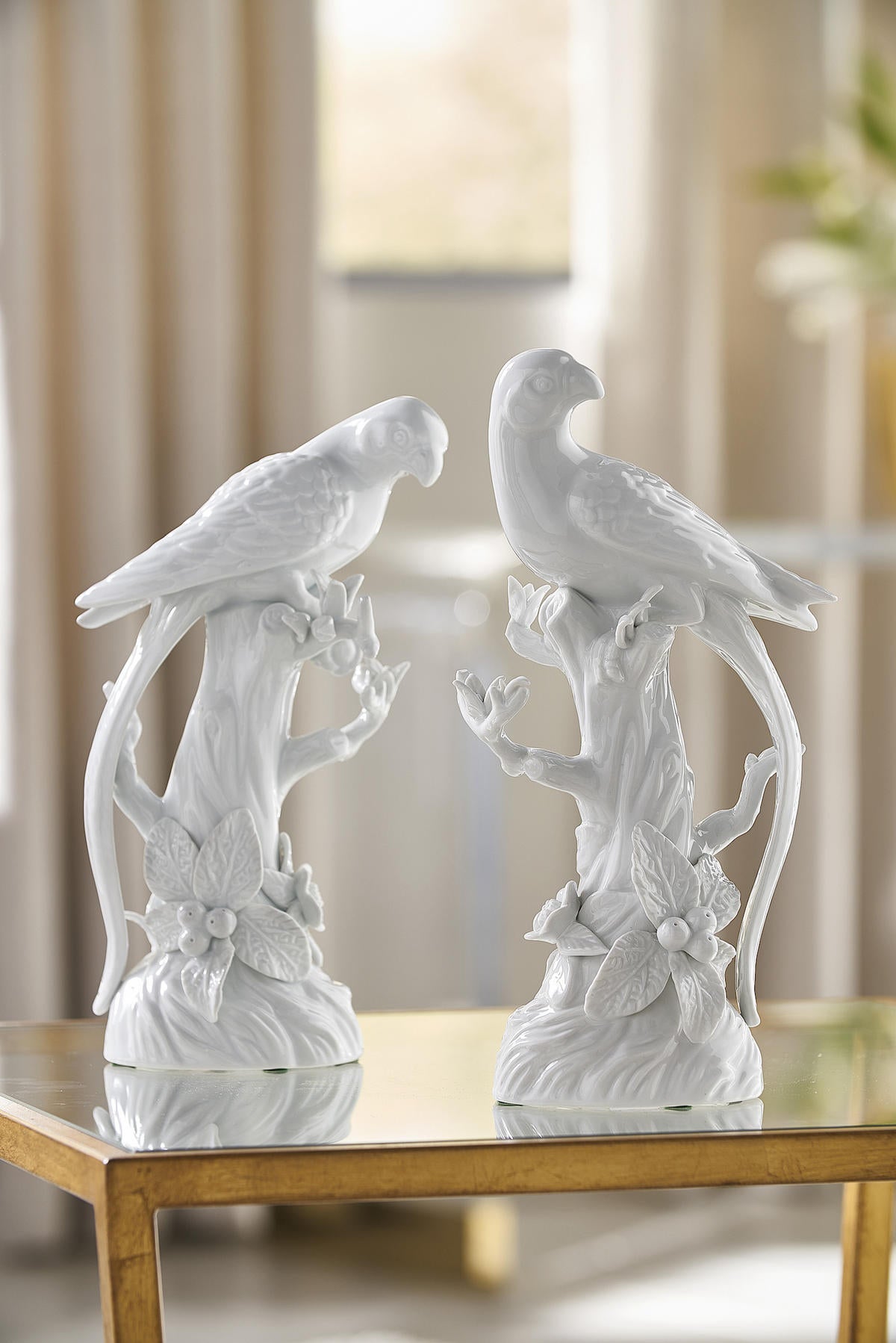 Courtesy of Chelsea House
PAIR OF PARROTS Sculptures — CHELSEA HOUSE
Playful yet elegant, these charismatic parrot sculptures from Chelsea House are crafted of hand-glazed porcelain. Place the pair on a shelf to elevate a bookcase display or on a living room side table for a dash of monochrome drama.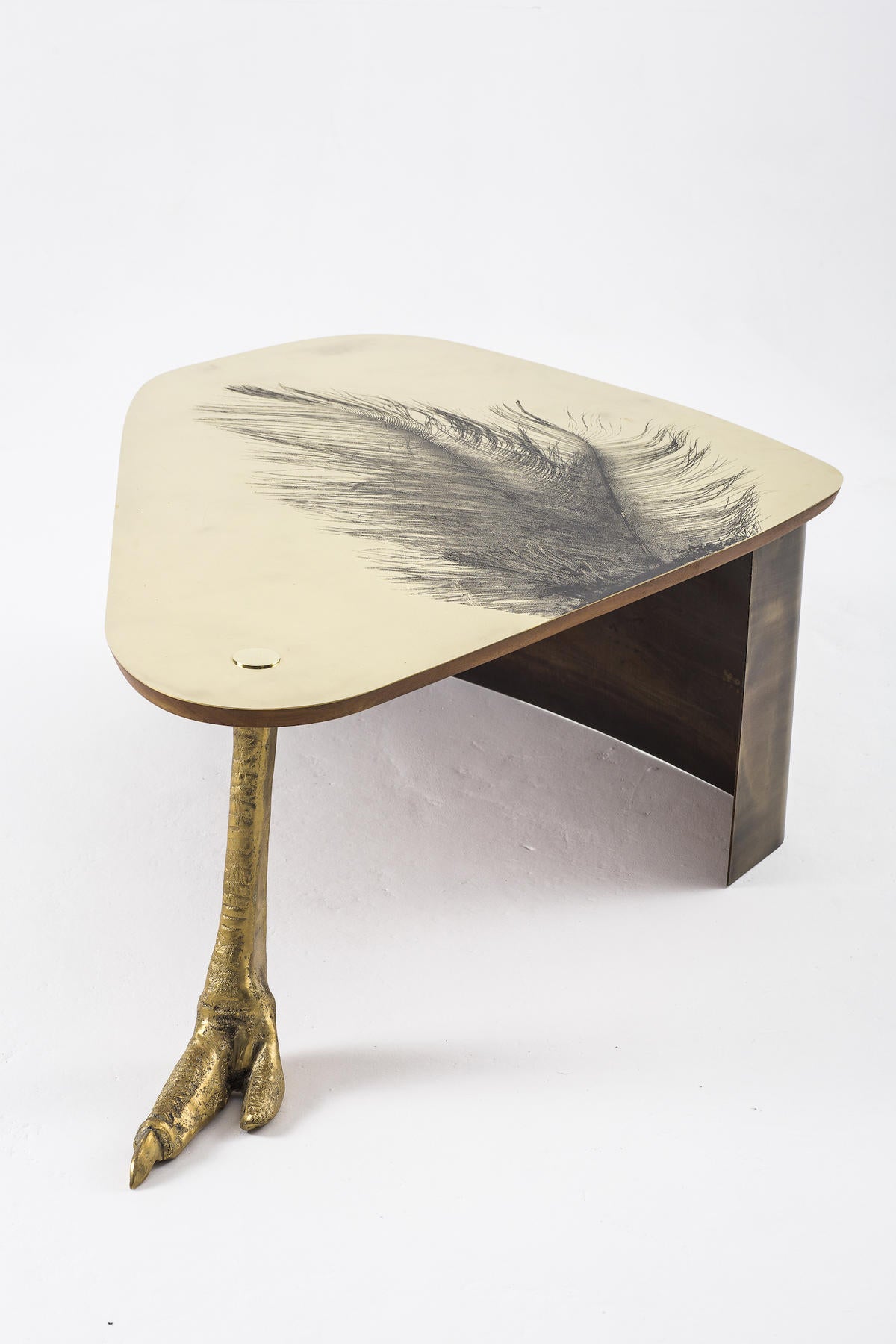 Courtesy of Ngala Trading Co.
OSTRICH FOOT COFFEE TABLE — NGALA TRADING CO.
A hand-etched feather tabletop motif and brass ostrich leg ensure that this side table will moonlight as a work of art in any style of room.
Products featured in this article have been sourced from BOH's Collections vertical, a showcase of the latest debuts from some of the industry's leading brands.
Homepage photo: The Linda's Garden mosaic by Gracie for New Ravenna | Courtesy of New Ravenna