Breezy woven wood may have captured our imaginations during the warm days of summer, but plush velvets are making a major statement just in time for fall. Bold yet buttery smooth, velvet fabric and upholstery is glamorous enough to appeal to maximalist-minded design aficionados but creates a classic textured finish that even minimalists can love. Here, Business of Home presents seven standouts to soften any style of interior.
Courtesy of James Dunlop Textiles
ALPACA VELVET BY MOKUM — JAMES DUNLOP TEXTILES
Woven in Italy with a deep, dense pile, the Alpaca velvet by Mokum comes in your choice of 22 colorways—including Blush, Charcoal, Burnt Orange and Mauve—meaning it's both sumptuous and versatile.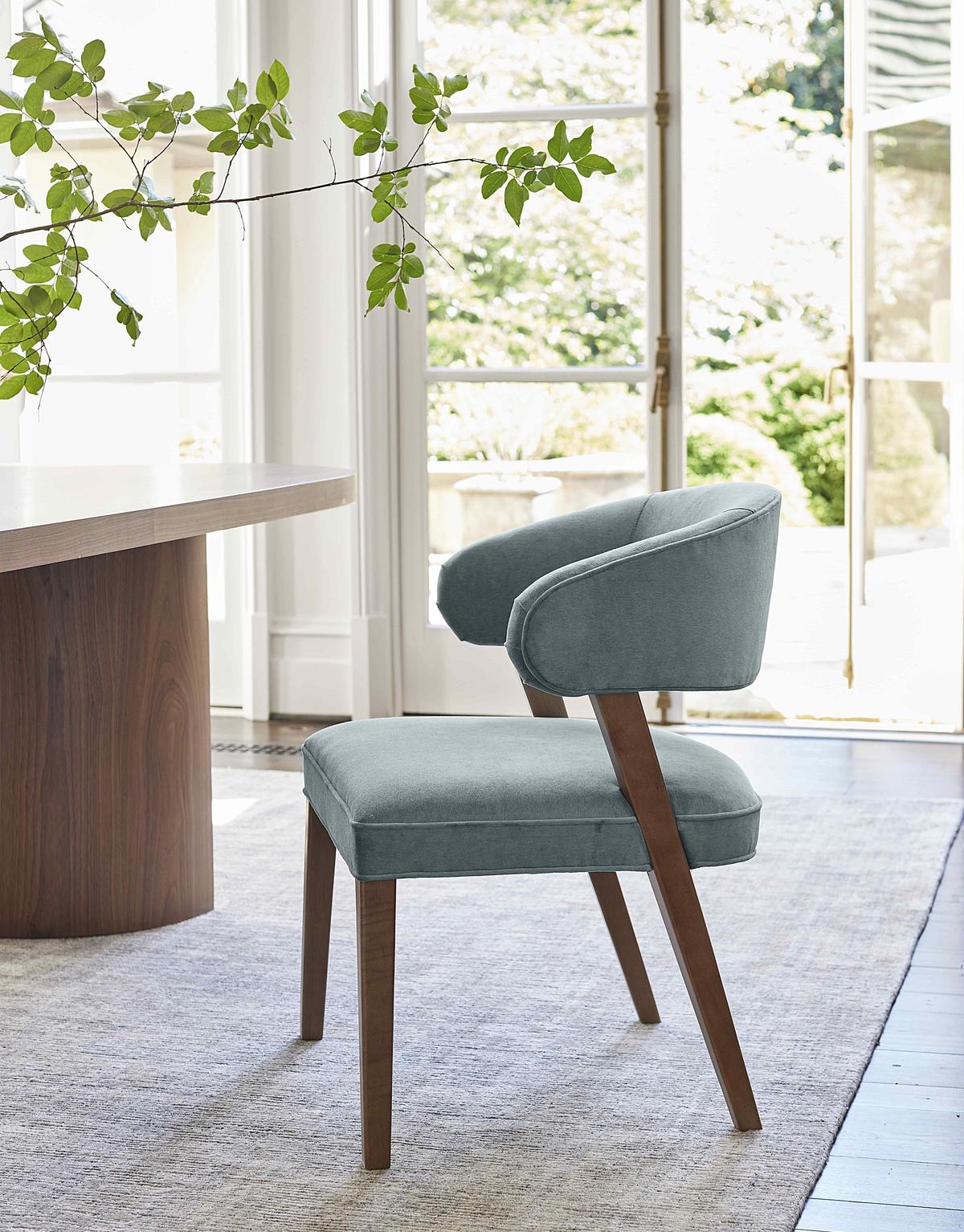 Courtesy of Mitchell Gold + Bob Williams
KEANE SIDE CHAIR IN PERFORMANCE LUXE VELVET — MITCHELL GOLD + BOB WILLIAMS
Available in seven hues, including Denim and Mineral Green, the curved back and plush upholstery of the Keane side chair in performance velvet ensures it's every bit as comfortable and durable as it is stylish.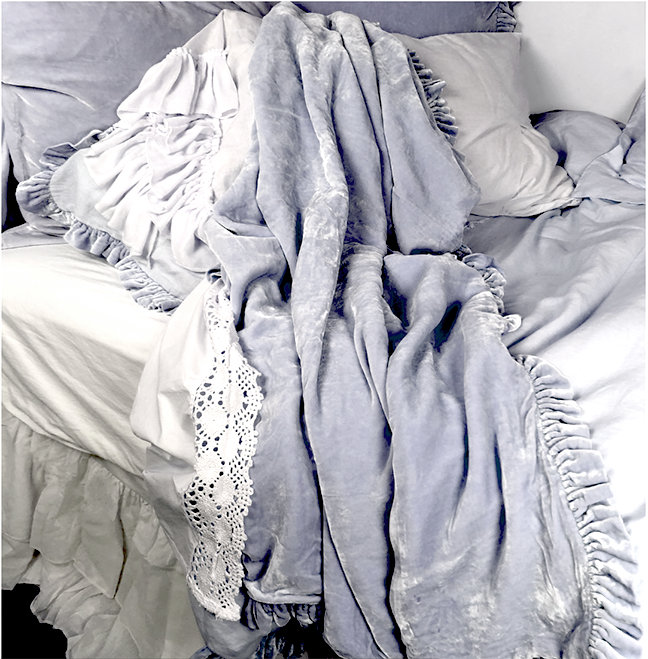 Courtesy of Linen Salvage et Cie
SILK VELVET RUFFLE THROW — LINEN SALVAGE ET CIE
The only thing better than a super-soft throw blanket is one with a pretty ruffled trim. Composed of all-natural fibers, this shimmery silk velvet throw comes in three different sizes and 12 unique colorways, including Chambray, Blush Rose and Desert Teal.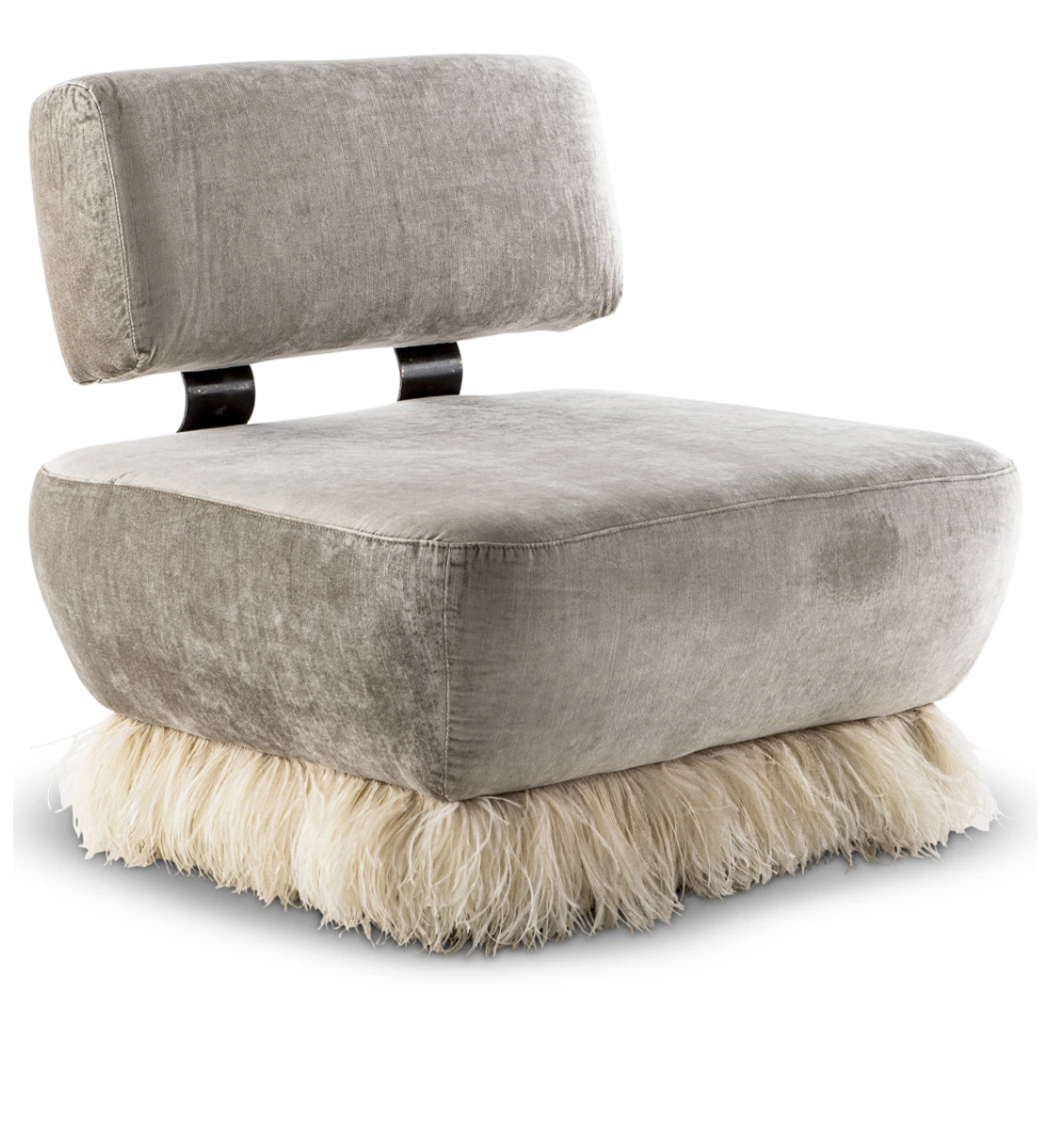 Courtesy of Ngala Trading Co.
OSTRICH FLUFF LOUNGE CHAIR — NGALA TRADING CO.
Constructed in two sections connected by bronzed steel brackets with solid brass pins, this velvet-upholstered lounge chair features an ostrich feather skirt trim for an added dash of whimsy.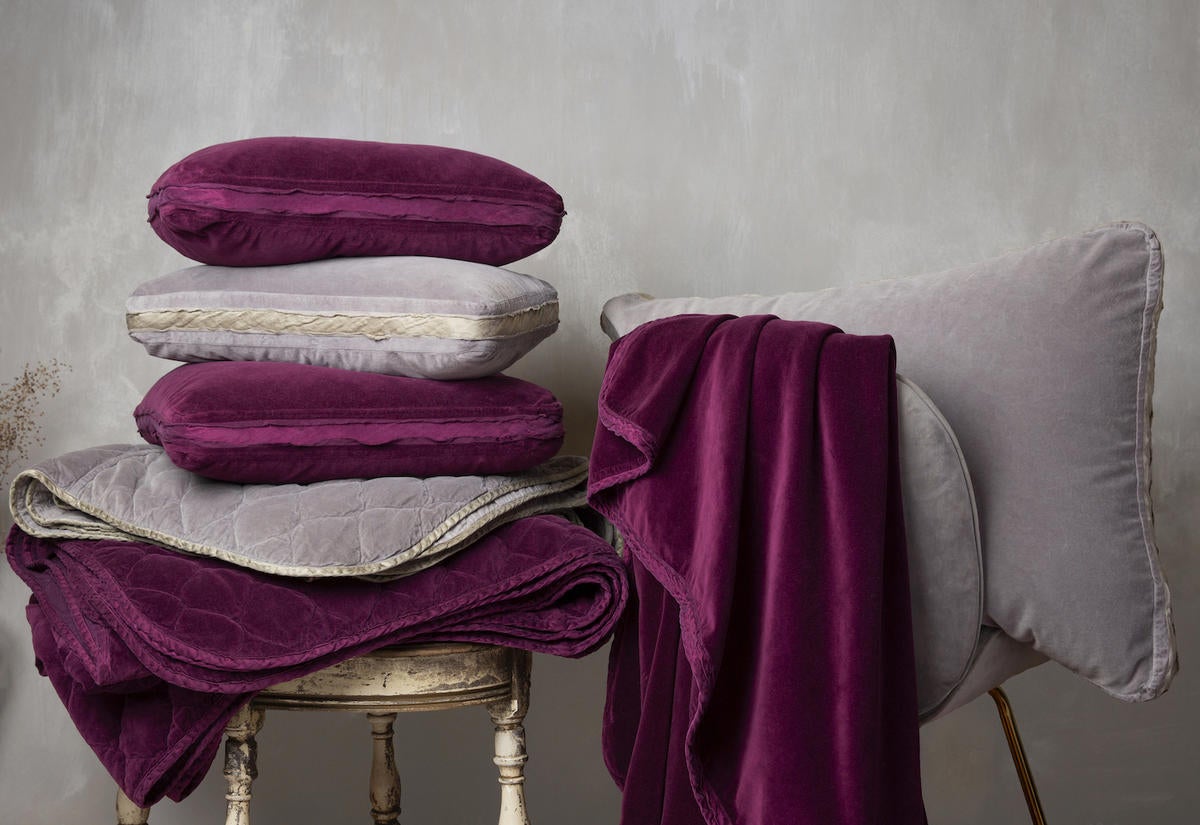 Courtesy of Bella Notte Linens
HARLOW — BELLA NOTTE LINENS
Inspired by the glitz and glamour of old Hollywood, the Harlow collection at Bella Notte Linens includes a coverlet, throw blanket, shams and accent pillows composed of lush cotton velvet with charmeuse edges in 18 glistening colorways.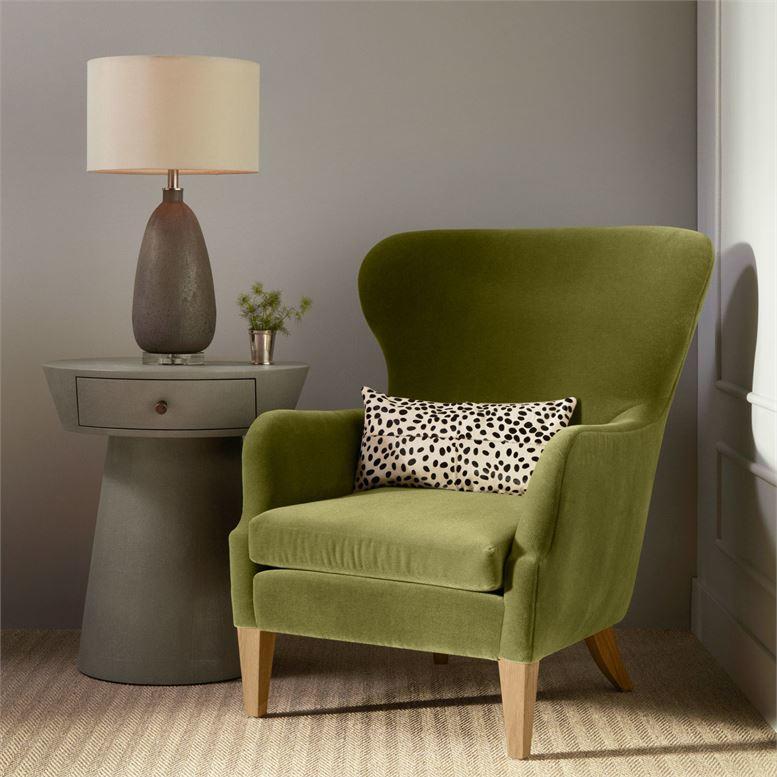 CHANTALL IN ARAS MOSS MOHAIR — MADE GOODS
A timeless wingback chair clad in rich green velvet upholstery, the Chantell in Aras Moss Mohair from Made Goods boasts clean lines and cerused white oak legs that even the most minimalist-minded of designers can appreciate.
Courtesy of James Dunlop Textiles
BESPOKE BY MOKUM AND CATHERINE MARTIN — JAMES DUNLOP TEXTILES
Carefully constructed with a viscose pile to create a distinct antique-inspired finish, Bespoke was designed by Mokum in collaboration with legendary costume designer Catherine Martin, and comes in 26 lustrous colorways.
Homepage photo: Harlow coverlet, shams and large throw blanket in Fig and Moonlight from Bella Notte Linens | Courtesy of Bella Notte Linens
Products featured in this article have been sourced from BOH's Collections vertical, a showcase of the latest debuts from some of the industry's leading brands.