Open weaves like cane, raffia and rattan may have reached peak popularity in the 1970s (peacock chairs, anyone?), but the pliable plant-based materials offer modern design lovers a dash of dimension without the bulk of solid wood. Fortunately, some of our favorite brands have rediscovered these airy furnishings in time for high summer. Whether you're outfitting your patio for al fresco entertaining or seeking a touch of organic charm for your living room, here are eight woven wood pieces that will make a breezy addition to any space.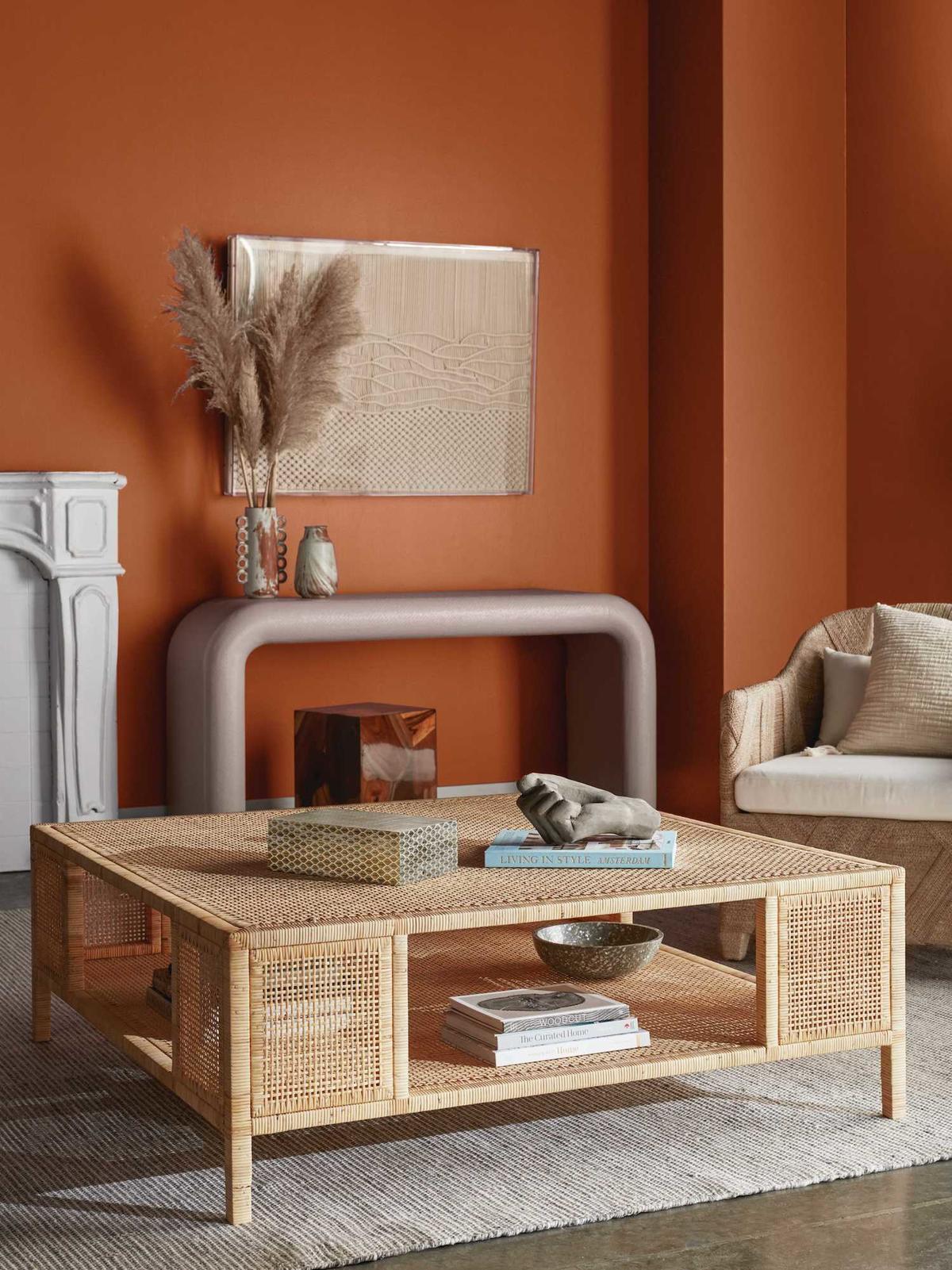 ISLA COFFEE TABLE — MADE GOODS
Crafted from tightly woven, peeled rattan, the Isla coffee table from Made Goods is reinforced by a box-stretcher frame and features a semi-enclosed lower shelf for added storage.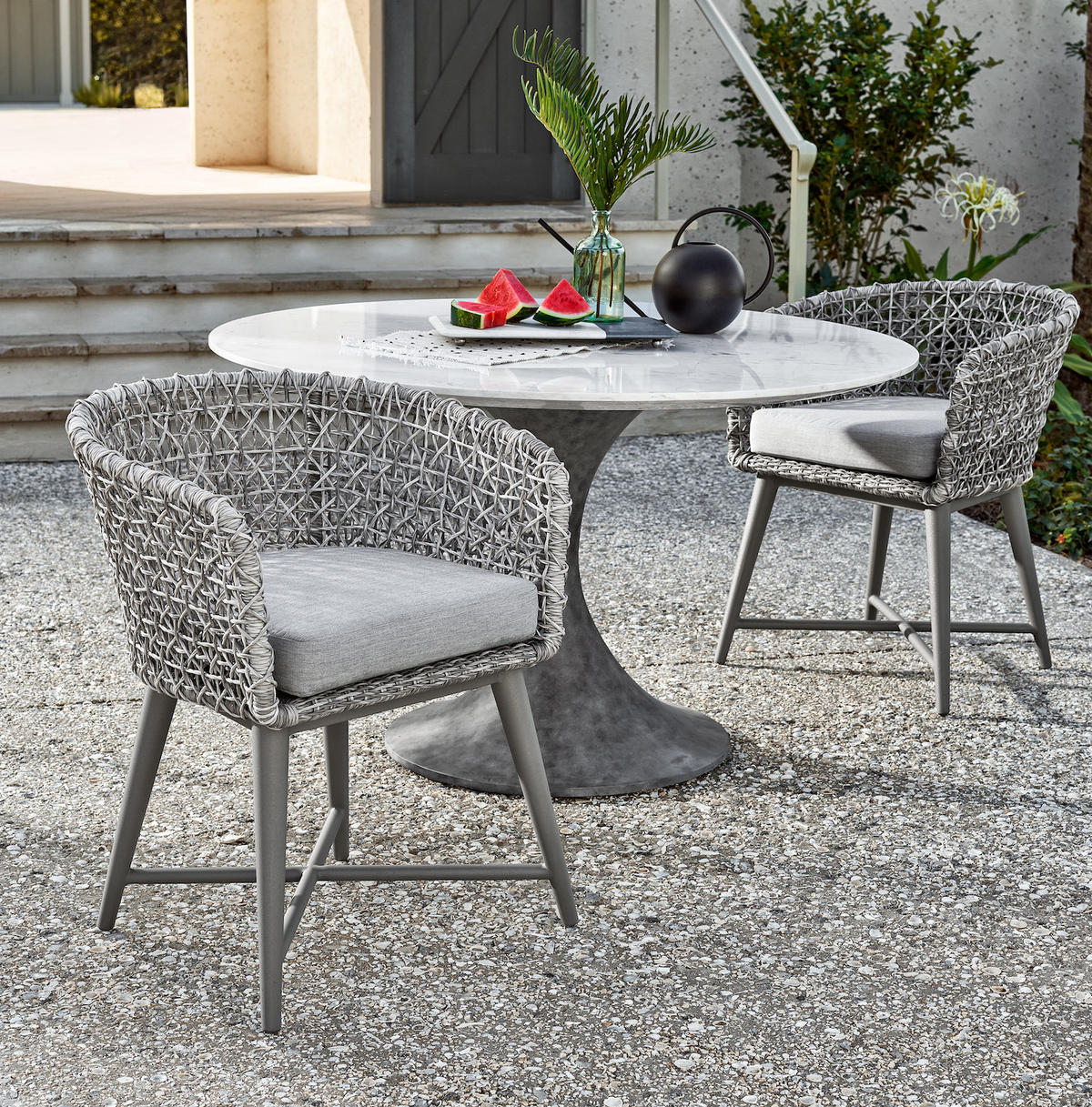 Courtesy of Universal Furniture
SAYBROOK DINING CHAIR — UNIVERSAL FURNITURE
Sleek enough for your dining room but sturdy enough for your patio, the Saybrook chair by Universal Furniture has an intricately woven wicker bucket seat that's available in more than 30 showstopping colorways.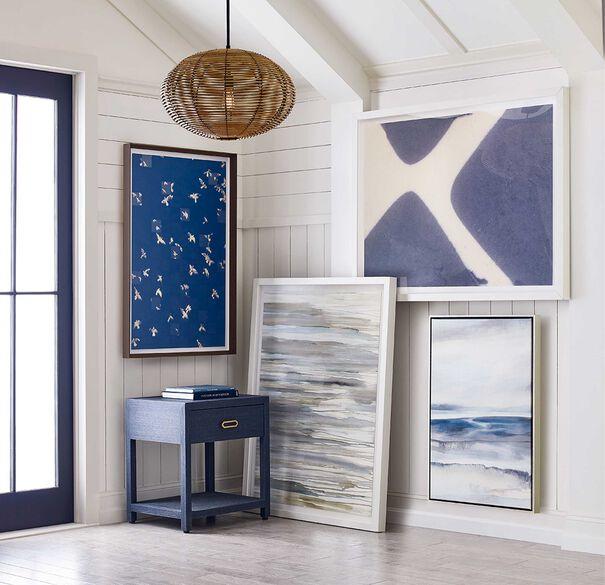 Courtesy of Mitchell Gold + Bob Williams
KAI PENDANT — MITCHELL GOLD + BOB WILLIAMS
Constructed of aurog, a flexible rattan-like vine, the oval-shaped Kai pendant light by Mitchell Gold + Bob Williams supplies a dash of graphic drama thanks to its fissured, reed-woven design.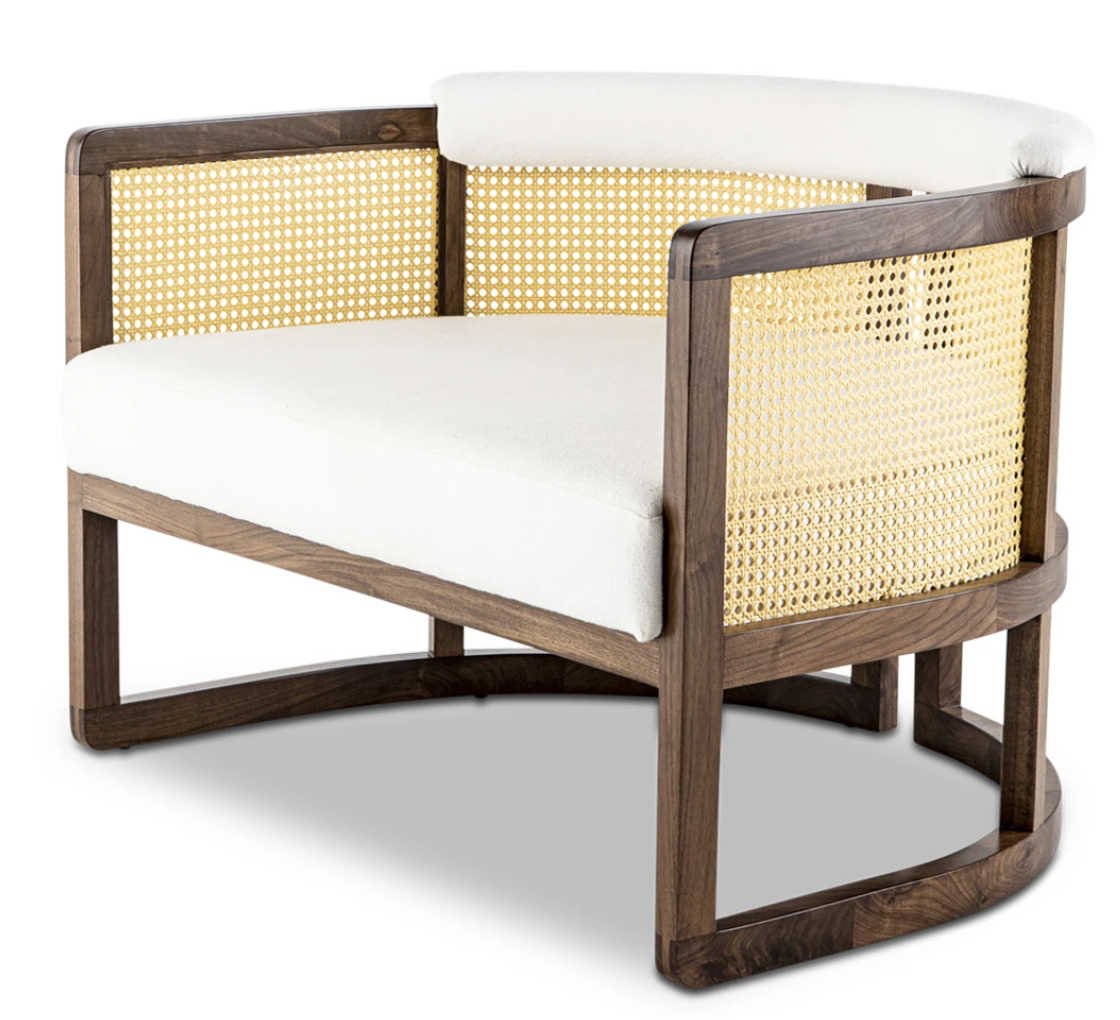 Courtesy of Ngala Trading Co.
LIVINGSTON LOUNGE CHAIR — NGALA TRADING CO.
A contemporary club chair with a vintage twist, the Livingston lounge chair by Ngala Trading Co. boasts a solid walnut frame inset with woven, open-mesh cane made from peeled and untreated rattan.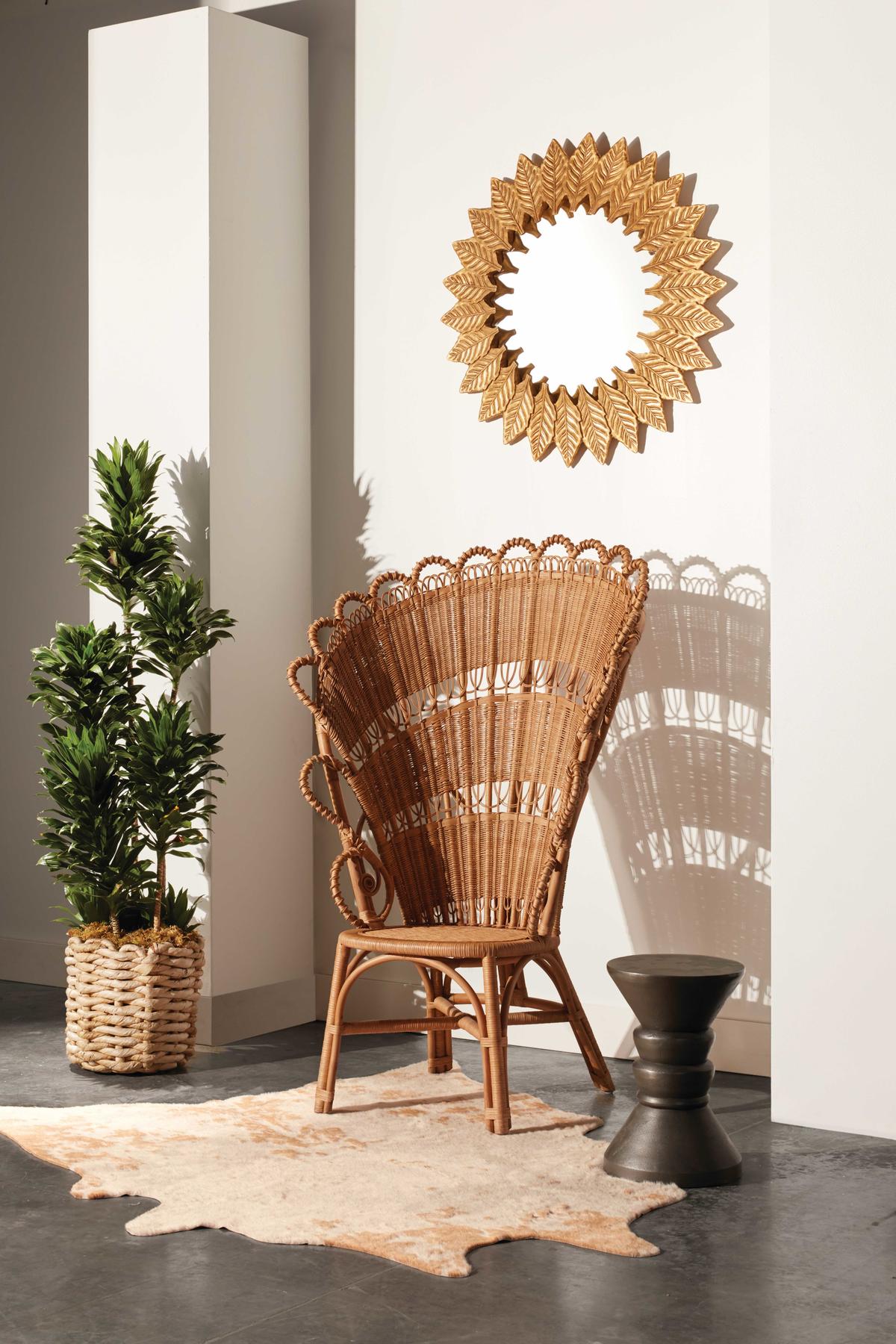 GRETEL LOUNGE CHAIR — MADE GOODS
Inspired by the rattan peacock chairs of the '70s, the Gretel lounger flaunts a tall, handwoven fanback that's as cozy as it is charming.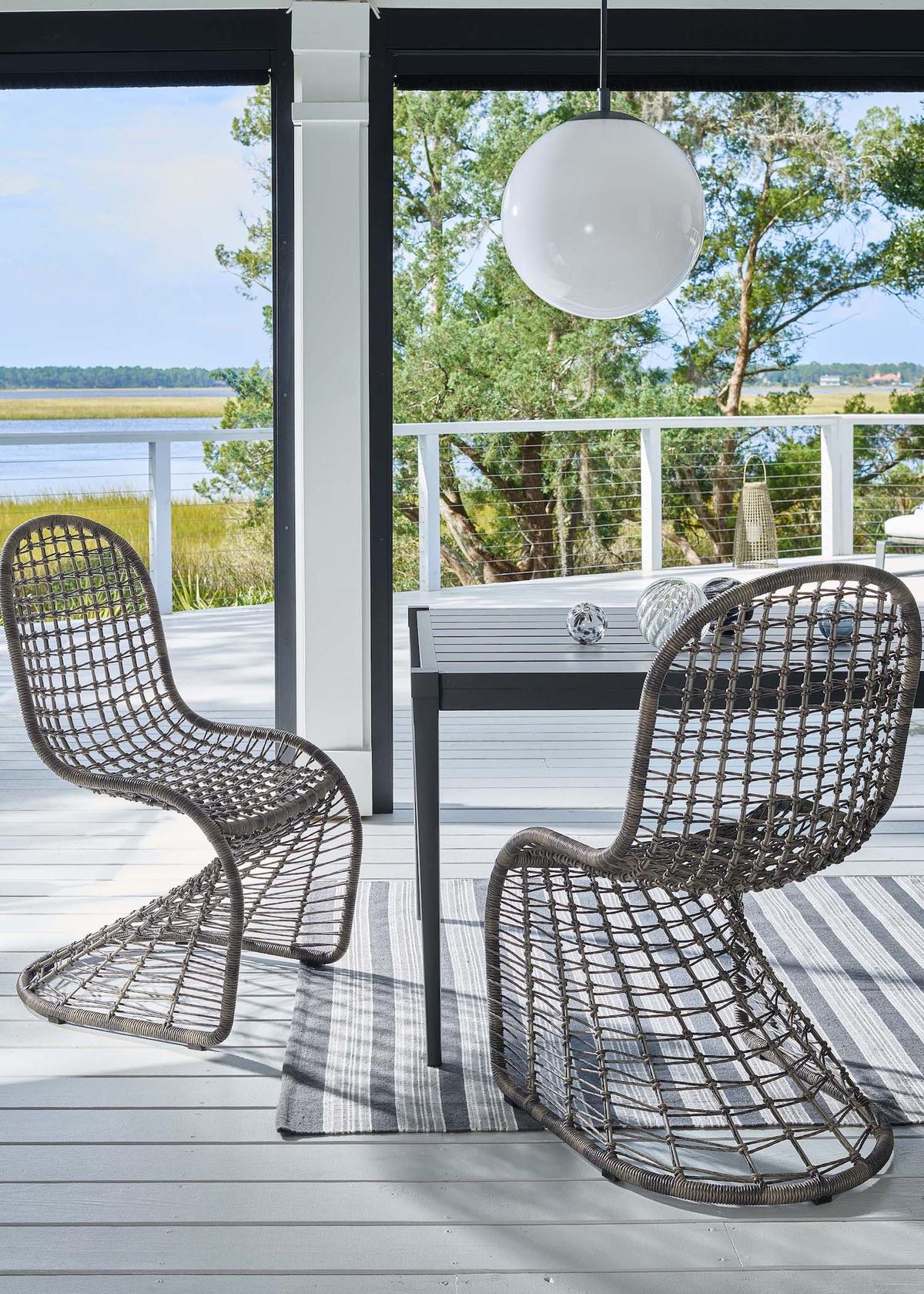 Courtesy of Universal Furniture
DEL MAR DINING CHAIR — UNIVERSAL FURNITURE
Long lines and serpentine angles make this weather-resistant wicker chair an inviting place to unwind at the end of a long day—and its smoky gray finish soothingly complements the open weave.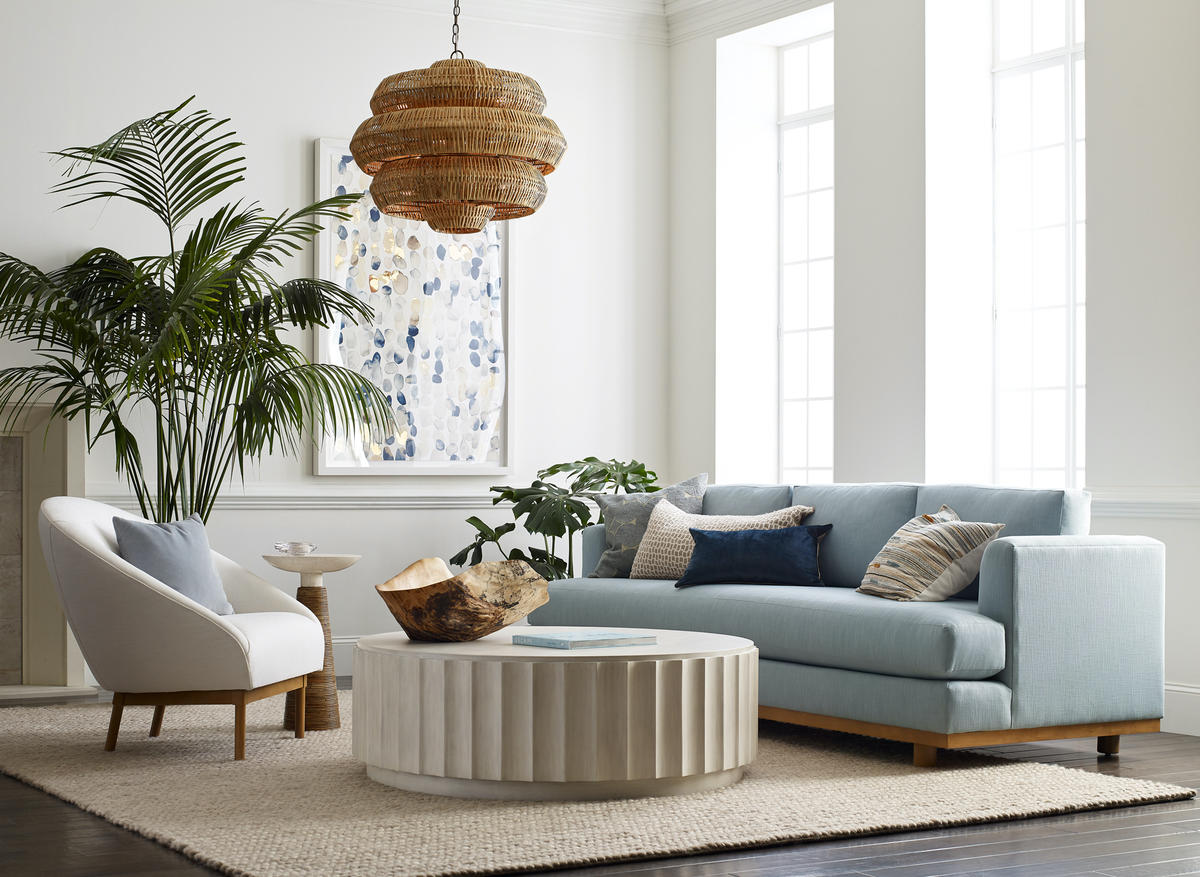 Courtesy of Mitchell Gold + Bob Williams
WILLA CHANDELIER — MITCHELL GOLD + BOB WILLIAMS
With bold kinetic lines worthy of Alexander Calder, the Willa chandelier is handwoven using traditional artisanal techniques, and is composed of all-natural rattan.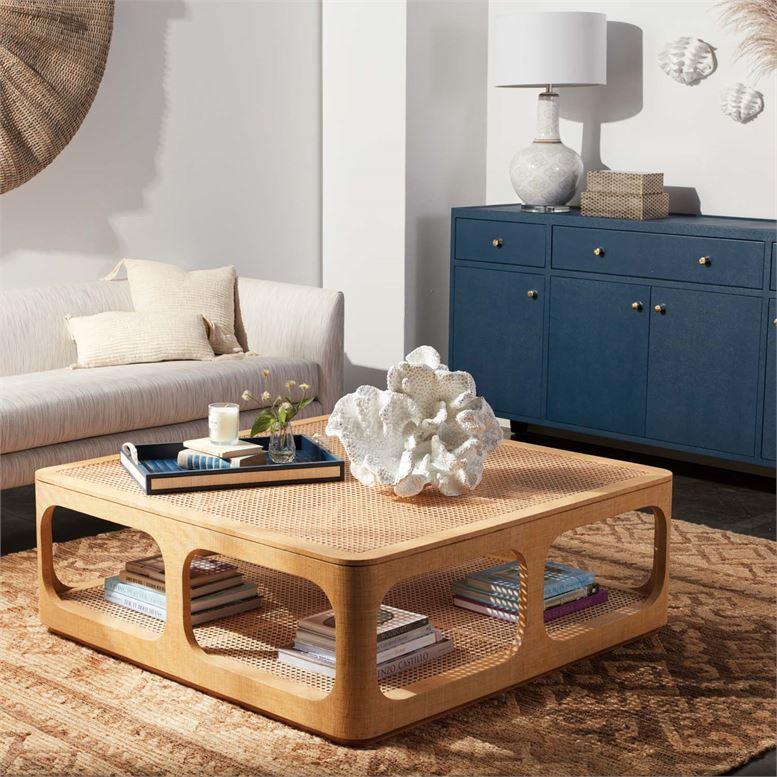 FIORENZA COFFEE TABLE — MADE GOODS
This coffee table's caned top allows light to filter through, while its rounded corners, rectangular cutouts, and natural raffia linen covering soften a sleek, geometric frame.
Products featured in this article have been sourced from BOH's Collections vertical, a showcase of the latest debuts from some of the industry's leading brands.
Homepage photo: The Kai pendant from Mitchell Gold + Bob Williams | Courtesy of Mitchell Gold + Bob Williams