The expression "It's what's on the inside that counts" might lie at the heart of interior design, but the pandemic prompted many homeowners to shift their focus to outdoor spaces, from dining pavilions to backyard fire pits. For designers, that trend jump-started requests for outdoor design services—but a small constellation of specialists were there first.
Exterior designers are a somewhat rare subset of the design profession, combining the knowledge bases of landscape architects, construction experts and interior decorators. There aren't a lot of them. "When I started off as an exterior designer, I really had to explain to people what that was," says Kim Levell, whose firm is based in Tampa, Florida. "Originally, I went to school for landscape architecture, but when I was entering the program, I wanted to focus strictly on residential [work], and the woman there told me: 'We do parks and urban planning—maybe you should look into design-build.' My focus was to become extremely proficient in hardscape materials, outdoor products and outdoor living."
Sometimes, the line between "exterior designer" and "garden designer" is a little blurry—but the demand is clear. New Albany, Ohio–based husband-and-wife duo Nick and Allison McCullough's garden-design-build firm is turning down new clients nearly every day, with a waitlist that stretches into next summer. Though the interest comes in large part from a newfound appreciation for time spent outdoors, the McCulloughs believe the desire that will likely stretch beyond the pandemic, as people in cold climates have found just how far a good space heater can go.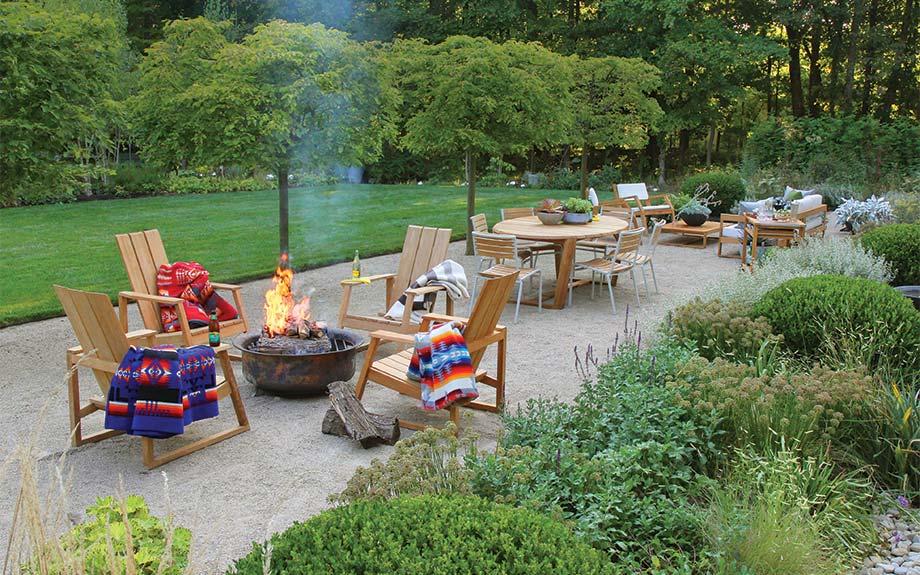 Courtesy of McCullough's Landscape & Nursery
The pair began McCullough's Landscape & Nursery out of a passion for gardening, with an approach that they believe likens them more to interior designers than to landscape architects—at least in the way that they think of their projects. "I think the biggest difference [between landscape designers and us] is we don't do any commercial work," says Nick. "It's all residential. It's a very different touch, a very different level of service."
And while the McCulloughs consider themselves garden designers, they're often creating outdoor living and entertaining spaces, specifying furniture, hardscape materials and lighting, as well. (On some occasions, they've even changed the exterior paint color of the home.) They don't stop at the outdoor experience of the garden, but rather go to lengths to figure out how a client inside the house is experiencing their design. "Some clients—we refer to them as 'indoor cats'—they're in their house looking out at the garden, right?" says Allison. "Those are clients where the window views [matter most]. What do they see outside? Are they looking at their own garden? And then there are other [clients] that spend more time in their garden. So it's about tailoring [the design] to those clients."
Levell's clients tend to be "outdoor cats," so to speak, seeking out her expertise to create open-air living areas. For the last 20 years, she has called herself an exterior designer, building her business off a foundation of outdoor residential projects. (It was only in 2019 that she incorporated interior design services at her firm.) "An exterior designer is exactly what you'd think of from an interior designer, just on the outside," she says. "I don't have walls, but I look at [a yard] like a living space. So often, I see big problems because [other] designers don't think of it like living on the outside."
On the vendor side of the equation, exterior design contributes to a robust market for outdoor furniture and performance fabrics, with companies from the seasoned furniture brand Munder Skiles to direct-to-consumer startup Outer specializing in outdoor-specific portfolios. A number of interior-first trade brands have also started releasing outdoor collections, including Universal Furniture and Currey & Company. There's no shortage of outdoor product, and the client demand is there. (Levell is currently working on eight projects, and her average price starts at $500,000 these days, with clients spread between Utah and Florida.)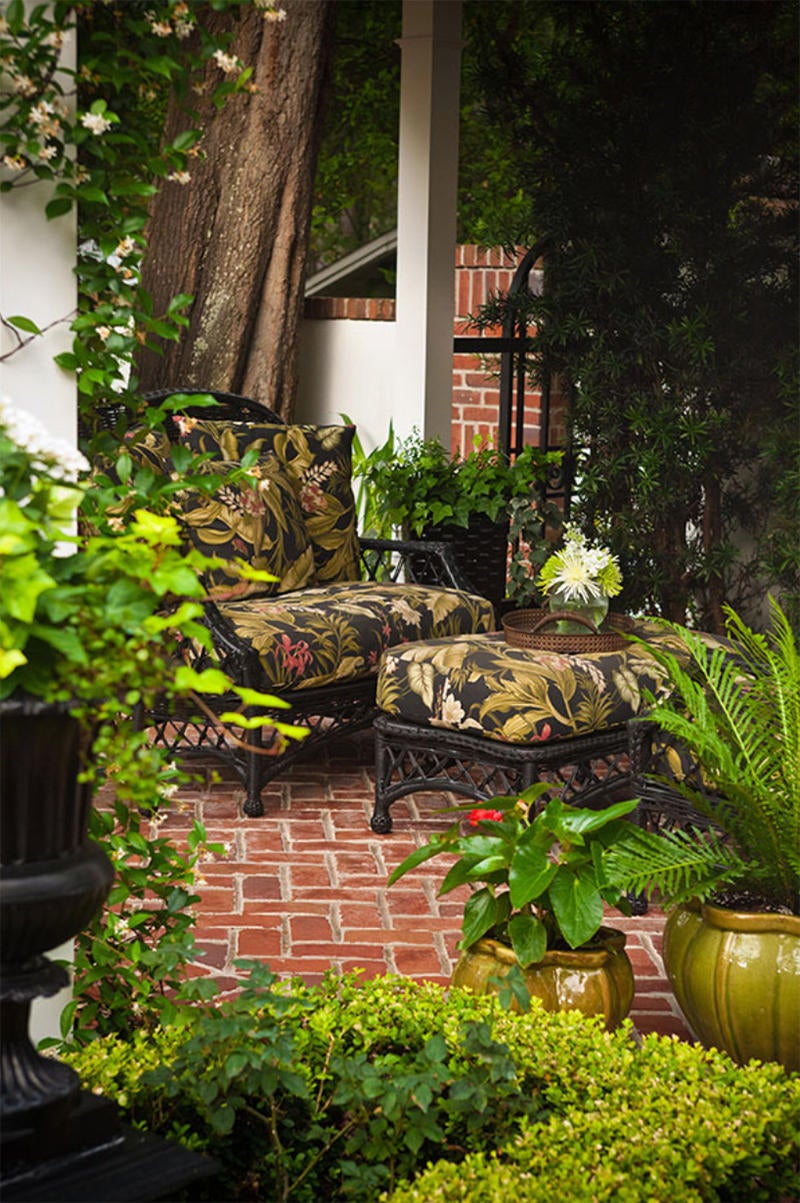 Courtesy of Kim Levell Design
The scope of exterior design projects won't be unfamiliar. Open-air spaces on a client's property need furniture, too, along with lighting and other decorative elements—but there's the hurdle of specifying the materials that will withstand the local climate. Outdoor living spaces also require intense consideration for the way they will be lived in—Levell's experience has shown her that some of the top offenses for less-than-perfect outdoor spaces come in kitchen placement, traffic flow, and on a few occasions, large doors that open up to the mouth of a large grill (cue the smoke). "Most of the time, I get to job sites after the fact to correct the problem," she says. "But it takes years to really learn what you're doing. Depending on where you live, not every [trade] is good at all of these things."
Early in her career, Levell made a point of calling local landscapers and architects for advice, learning along the way the various snippets of knowledge that have culminated in exterior design. And even though exterior designers represent a small sliver of the industry, there are many interior designers who have incorporated those services into a whole-home project. Maybe it's time to step outside—opportunity awaits.
Homepage image: An exterior design project by Kim Levell | Courtesy of Kim Levell Design