Mokum, part of the 100-plus year-old James Dunlop Textiles, founded in New Zealand and today run by the family's fourth generation, might be the best-kept secret in North America ... but not for long. Majorelle, a collection designed by costume designer Catherine Martin, is the company's largest-ever American launch, spanning more than a dozen designs of upholstery, wallcoverings, drapery and trimmings.
It's the brand's fourth collection with the Academy Award–winning designer, who has also drawn acclaim for her work on films like Moulin Rouge! and The Great Gatsby.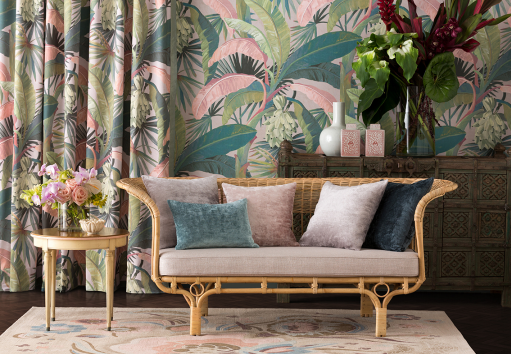 "Celebrating my love of mixing discordant textures and patterns into extravagantly contrasting but nevertheless visually enticing combinations, I seek, in this collection, to find a style where being baroque is elegant and modern," says Martin. "Marrying animal print and embellished tropical designs and an exuberantly luxurious palette of fabrics, this is a collection that is meant to be both glamorous and playful."
Majorelle draws inspiration from influences including tropical flora and fauna; Jardin Majorelle, Yves Saint Laurent's home in Marrakech, Morocco; and Martin's own French heritage and interest in French interior architecture and design.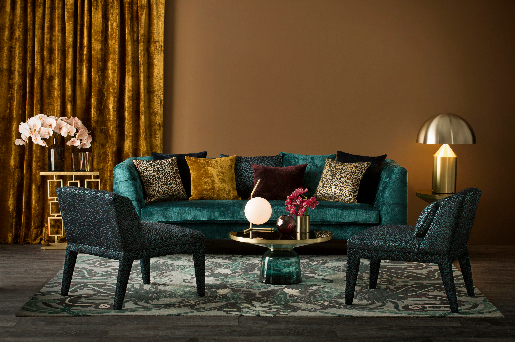 Launching in February, the collaboration follows Paradiso, launched in 2016, which offers high-performance indoor-outdoor textiles.
"Our partnership with Catherine has been a long and fruitful one," says Ben Moir, managing director for Mokum parent company James Dunlop Textiles. "It's important the Mokum brand continues to evolve and inspire, and by partnering with Catherine, we develop a collection with a distinctive narrative and with a point of view communicating directly to the fashion and design community."
Available in the brand's 15 North American showrooms (including design centers in Los Angeles, San Francisco, Seattle, Vancouver, Dallas, Chicago, Miami and New York, as well as at showrooms like Holly Hunt, Paul +, Webster & Co., John Brooks, Blended Blue, Sloan Miyasato and Trammell-Gagne).