Flowers are natural works of art, an endless source of inspiration and beauty both indoors and out. To celebrate the start of long, sun-soaked summer days, we rounded up six of the season's most inviting florals that will breathe fresh air into any space.
Caitlin Wilson — Cait Kids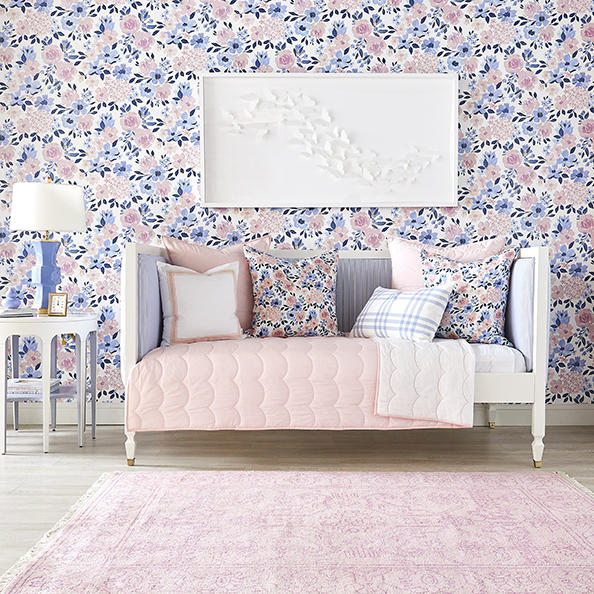 Courtesy of Caitlin Wilson

In her new line of signature patterns for children's rooms, designer Caitlin Wilson mixes soft blues and pinks and updates traditional chintz with playful details like colorful butterflies or pristine bows.
Maison C — Linen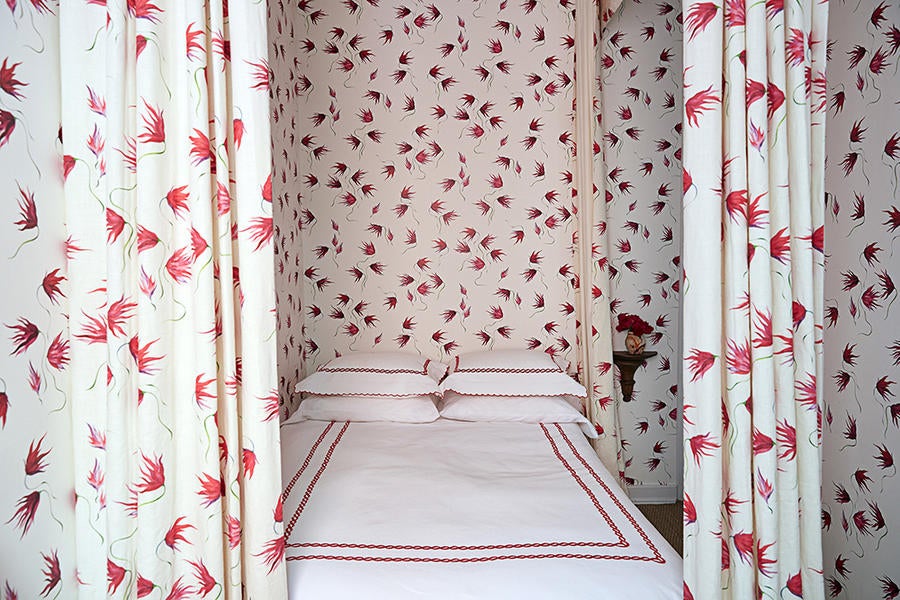 In the first line of textiles from wallpaper brand Maison C, the company's co-founders, artist Costanza Theodoli-Braschi and interior designer Chiara de Rege, create unique, dreamy prints.
Cath Kidston — Stout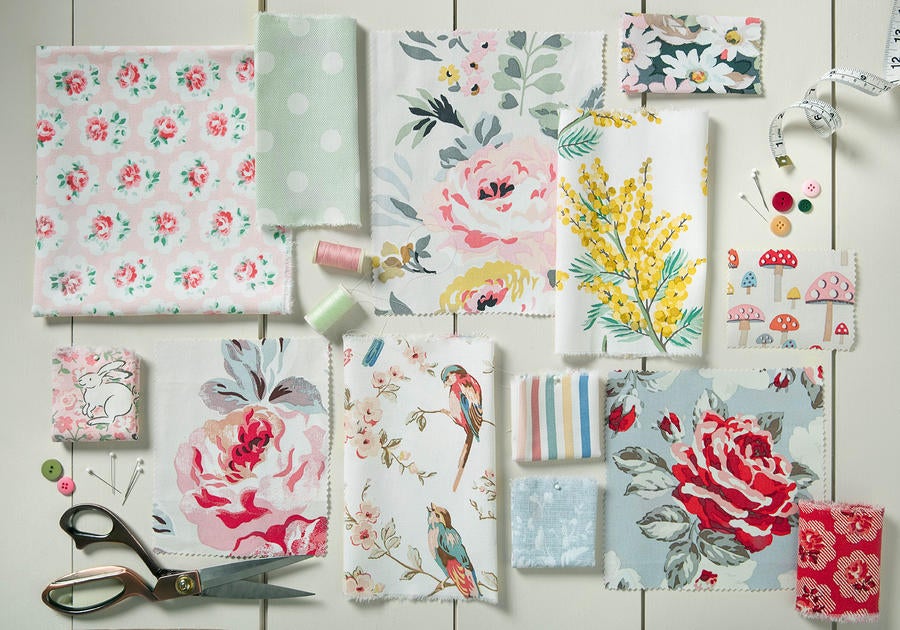 Quintessential British lifestyle brand Cath Kidston recently debuted its line of fabrics with textile brand Stout worldwide. The collection of 30 patterns includes several botanical-inspired designs, as well as familiar favorites like the brand's first-ever release, Antique Rose.
Fabricut — Collective Threads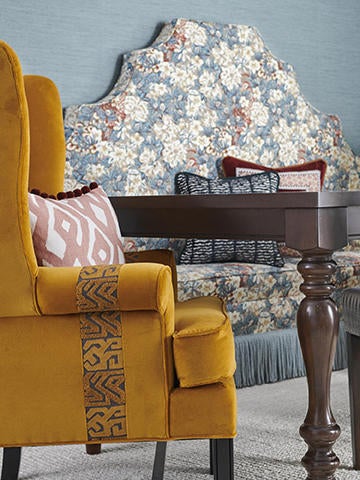 The spring collection of fabrics and trimmings from Fabricut draws inspiration from a mix of traditional and bohemian interiors, featuring European design influences and a rich jewel-toned palette.
Robert Kime x Tory Burch — The Nara Collection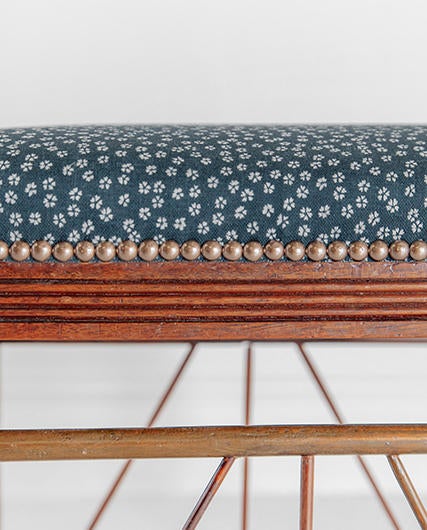 In 2019, textile designer Robert Kime and fashion designer Tory Burch took a trip to Japan and were so inspired by its culture and history that they created a line of fabrics. Two prints, Yozakura and Hizakura, depict one of the country's most iconic symbols, the cherry blossom.
Rebecca Atwood — Spring Collection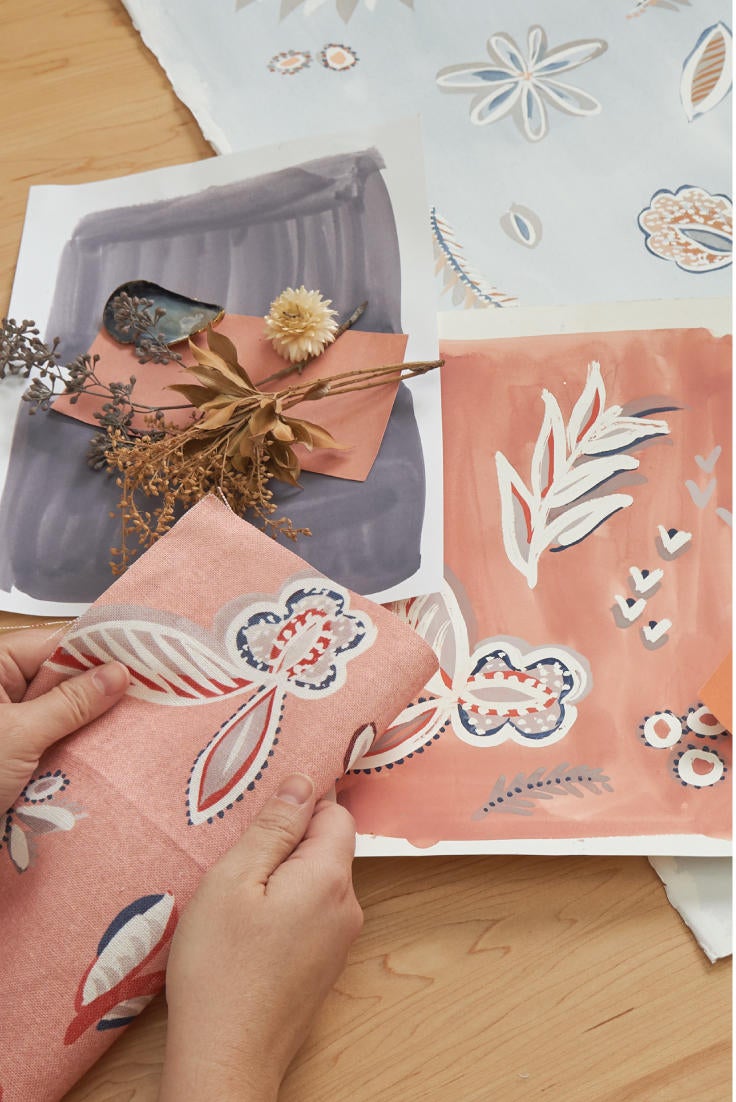 Courtesy of Rebecca Atwood

Rebecca Atwood is known for her whimsical, calming patterns, which start as watercolor paintings in her sketchbook. The Flora pattern from her spring collection captures the Brooklyn, New York–based textile designer's unique use of color and pattern.