The latest performance textiles, by the numbers.
Fashion has athleisure; interior design has performance fabrics. Kate Hudson has done her part to make fitness very, very cool—or at least encouraged people to dress as if the idea of the gym had crossed their minds. Ironically, it was stretch denim that spurred a collective desire for fabrics that worked with us, not against us. Shortly after dry-wicking debuted, high-endurance nylon and abrasion-resistant fabrics made their appearances. All the characteristics that sell running shorts, barre leggings and cozy cotton hoodies priced into the triple digits were heralded as groundbreaking and essential for every workout. Spoiled by these obedient microfibers, the population now expects versatility in every stitch, from pajamas to car seats.
If athletic wear represents the height of material snobbery, where is the praise for an overachieving class of performance textiles meant for residential interiors?
Hardly above a whisper. Yet the industry's fabric workhorses have been here all along—a quietly dutiful design category that is smart, reliable and always a bridesmaid.
Call it a crime of omission: The lack of attention paid to these tactile marvels is all too shocking, especially considering they have much to brag about. Manufacturers are at the top of their game with products that are engineered to do nearly everything a Navy Seal can do, and in a cabana stripe.
The greatest gift a performance textile can offer is the assurance that every detail has been thought through. These fabrics are designed for both indoor and outdoor use and are impervious to fading, mildew, stretching or water damage, to say nothing of their stain resistance. When technology is integrated into every fiber and engineered to withstand hundreds of pounds, there is no doubt that they are made to last.
Equally compelling is how many companies are committed to reducing environmental impact. Manufacturers are sensitive to health concerns; they are sourcing recyclable materials and reducing carbon output. Carnegie's Xorel Artform line of acoustic wall panels features Biobased Xorel options, products woven from a high-performance yarn that comes from rapidly renewable sugarcane. Kirkby Design's Leaf series is made with reconstituted wool from the Italian fashion industry.
California designer Kerry Joyce is blazing a path with his collection of Sunbrella-kissed performance trims. Capturing the laid-back vibe of the athleisure trend, Joyce has translated the idea of effortless living and entertaining and folded it into his design philosophy: "elegance without undue formality."
So, what is a performance textile? Is it a pair of high-waisted, jet-black compression capris? Or the strong, beautiful designs that can reduce noise and glare (like those from French house Lelièvre) as well as satisfying the 21st-century needs of a discerning client? While these options check the style box, we're placing a premium on their most fascinating invisible characteristics. Here is a quick, by-the-numbers guide onperformance textiles (in case you're reading this at the gym).  
85,000 The Martindale Test measures durability by rubbing a piece of worsted wool across a fabric being tested to evaluate fading and abrasion. Frequence, a pattern from Collection 21 by French house Lelièvre and distributed through Scalamandré is listed as 85,000 Martindale cycles.
10,000+ The number of chemicals, pollutants and volatile organic compounds that Crypton fabrics are screened for as a part of its Greenguard Gold Certification. Pillows from the Dana Gibson collection for Stroheim, feature Crypton.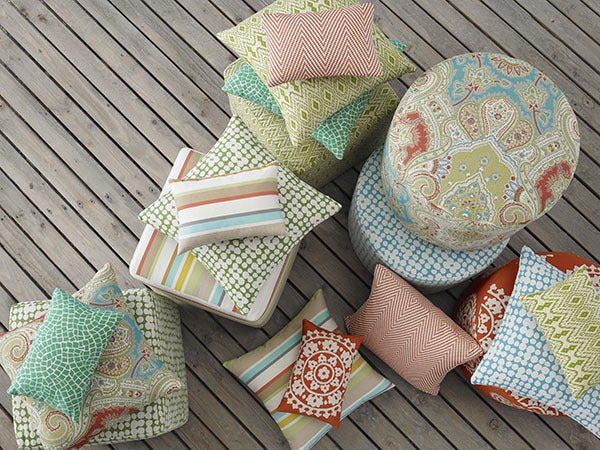 2,000 The number of hours the Echo Ibiza collection from Kravet has been tested for lightfastness, which means the vibrant indoor and outdoor fabric is extremely resistant to fading in direct sunlight.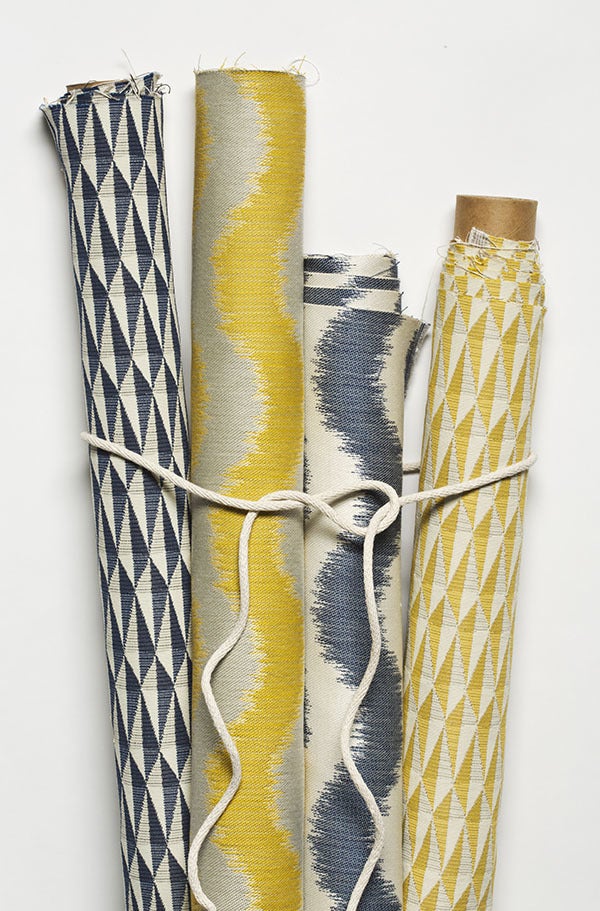 1100 Artistic fabrics from California-based Nomi Fabrics feature feisty outdoor patterns with nothing to hide. Rumba is a Sunbrella yarn fabric made of 100 percent solution-dyed acrylic, and Diamond Head is 100 percent polyolefin, which doesn't pill.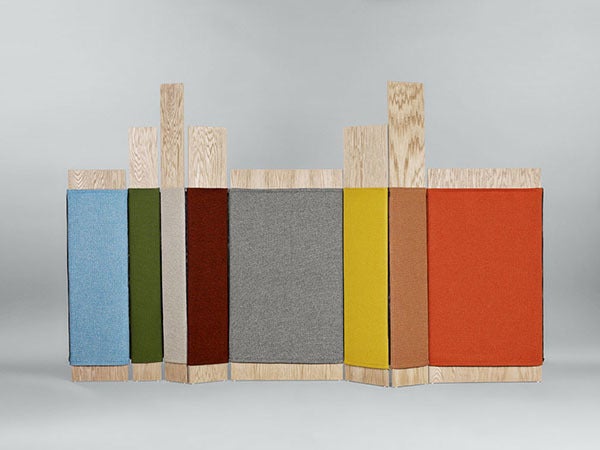 52 The number of years Kvadrat's signature Hallingdal 65 upholstery fabric has been in production. Designed by Nanna Ditzel for the Danish brand, it's made of 70 percent wool and noted for its extreme durability. A fabled 5.5 million meters have been sold.
6 The number of years outdoor fabrics from the Schumacher Essentials collection are guaranteed to last, and that includes lightfastness. The line's solution-dyed colors ensure saturation and longevity.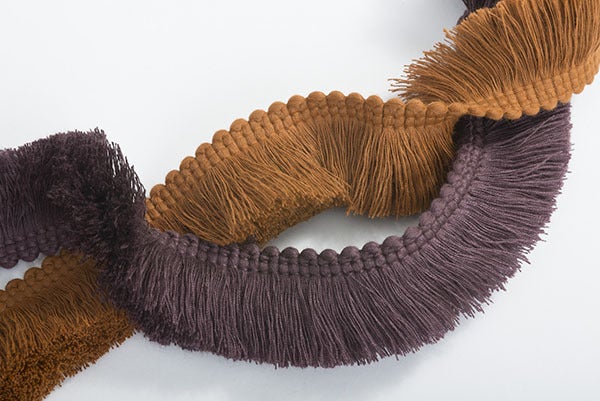 9 The number of colors that have been woven into Kerry Joyce Textiles's Sunbrella performance trims, which include flanged cords and brush fringe.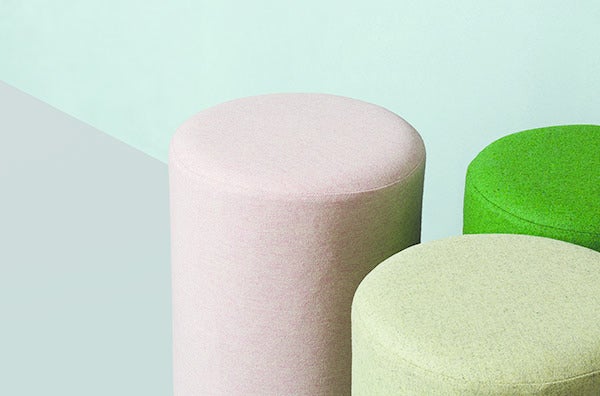 1 From pastels to deep jewel tones, the number of colors offered in the Leaf collection by Kirkby Design (through the ROMO Group) tops 60. Featuring three designs, the entire line is made of recycled yarns from Italy's Prato textile district.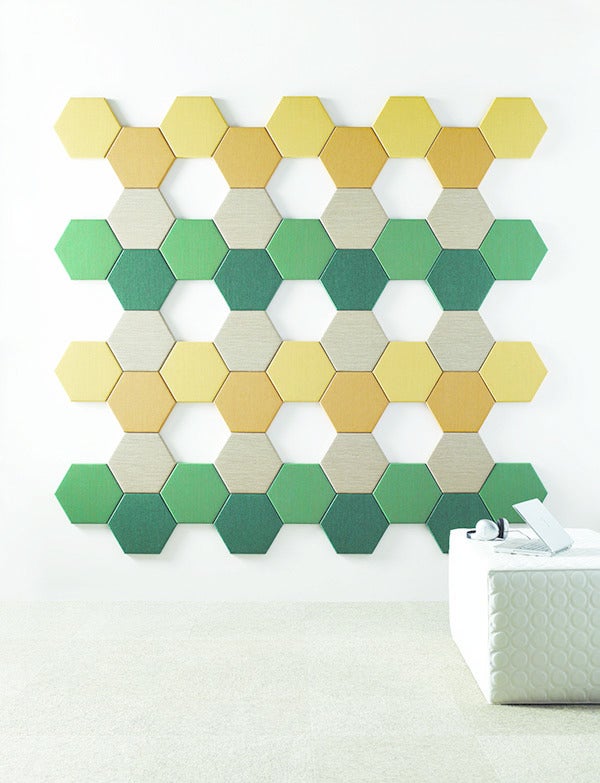 2.5  The amount (in tons) of carbon captured for every ton of raw biobased material produced using sugarcane rather than fossil fuels. Every 200 yards of Carnegie's Biobased Xorel used offsets the same amount of carbon dioxide as an acre of trees.