Once you have a roster of happy clients singing your praises, it's relatively easy to get more. But how do you get from zero to one? We asked four designers to share their stories.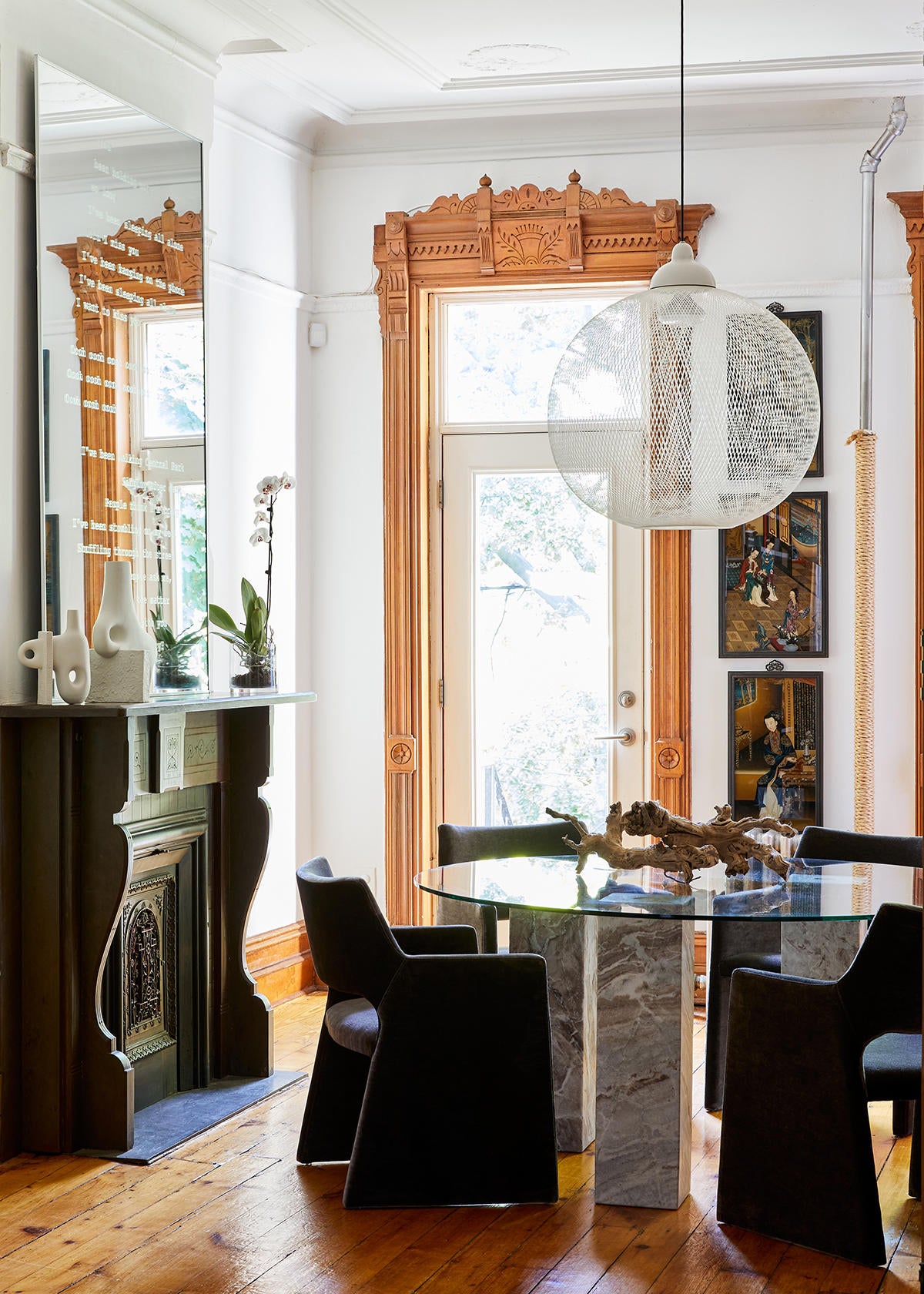 The Director
Miami-based designer Megan Grehl recounts how she landed a famous director as her first client—in a city where she'd never worked before. 
I was born in Texas but I grew up in Asia until college. I graduated in the middle of the 2008 recession and there were no jobs, so I thought, "Might as well go back to China!" In Shanghai I started working for architecture firms, and I was one of the only bilingual employees, so my bosses would use me as the secret weapon to go in and make pitches to developers, selling them on Philippe Starck and Tom Dixon.
My career was on an upward trend, but I was worried I'd get really high up in a Chinese architecture firm and then never be able to work in the United States, because the markets are so different. So in 2014, I moved to New York with no money, crashed with a cousin, and started getting tiny projects through Homepolish. Then, out of nowhere, one of the furniture salespeople at my old firm in Shanghai texted me: "There's this high-end client in Los Angeles who doesn't really speak English, so he's looking for a bilingual interior designer. Do you know anyone?"
There I was in New York dealing with very small projects, and here's this amazing 6,000-square-foot mansion in L.A.—of course I put myself forward! The client turned out to be a film director, Teng Hua Tao, famous for romantic comedies in China. We talked over text, I showed him my portfolio, and a few days later he put me on a plane to California to meet his real estate broker in L.A.
I had just moved to New York, so I barely knew the New York scene. When I got to L.A., I knew no one—no furniture vendors, no drapery, nothing. I started asking all of the Homepolish designers in L.A. to coffee and asked for everyone's sources. It was daunting, but it worked. My next big client was actually quite similar—a client based in Taiwan who had a property in San Francisco—and I did the same thing. The whole experience gave me the confidence that I can figure it out, even if the job is on the other side of the country. By being resourceful, you can get it done. The world's not as big as we think it is. —Megan Grehl
The Colleague
How a connection with a former co-worker led to Oakland, California–based designer Kelly Finley's first big project.
I was working for a large law firm doing white-collar litigation—basically, I was defending rich criminals—and after finishing up a big trial, I needed a break. I started taking design classes and I found myself pulling all-nighters to finish my homework. The more I learned about interior design, the more I wanted to do it, but I had no clue about how I was going to get clients. When I look back at my business plan, for the part about getting work, I think I literally wrote: "I don't know."
My husband got a job in L.A., and when we moved down from the Bay Area, I started looking for design work instead of a legal job. I got an internship, started blogging and posting to Instagram—but nothing came from it. Then I got lucky. A colleague of mine at the law firm moved from San Francisco to L.A. and [was] buying a house that needed to be gutted.
There was a contractor already locked into the project through a familial hookup, which was a little complicated only because he wasn't that comfortable speaking English. For casual conversations it wasn't a big deal, but when we started getting into the more technical stuff, it got tricky. There were times when I was like, "OK, I'm going to call the client's mother over speakerphone so she can translate." It was a big lesson in having as detailed a set of drawings as you possibly can, but it turned out great in the end and my colleague loved it.  
It's funny, when I look back on it, only now do I recognize that the effort I put into my previous career is paying off in this one. That client knew I didn't know what I was doing as a designer, but she knew I was a good attorney, and probably thought, "Kelly's going to attack this with the same gusto she did a big trial." She knew I would get it done.
Lawyers were the people I knew who had money—that's my network of people with disposable income. They're not the Rockefellers, but somebody I hired at my old firm is now in the process of building a $3 million home. I try to tell young designers who are coming up: This is a luxury service; it's helpful to know people who can afford it. —Kelly Finley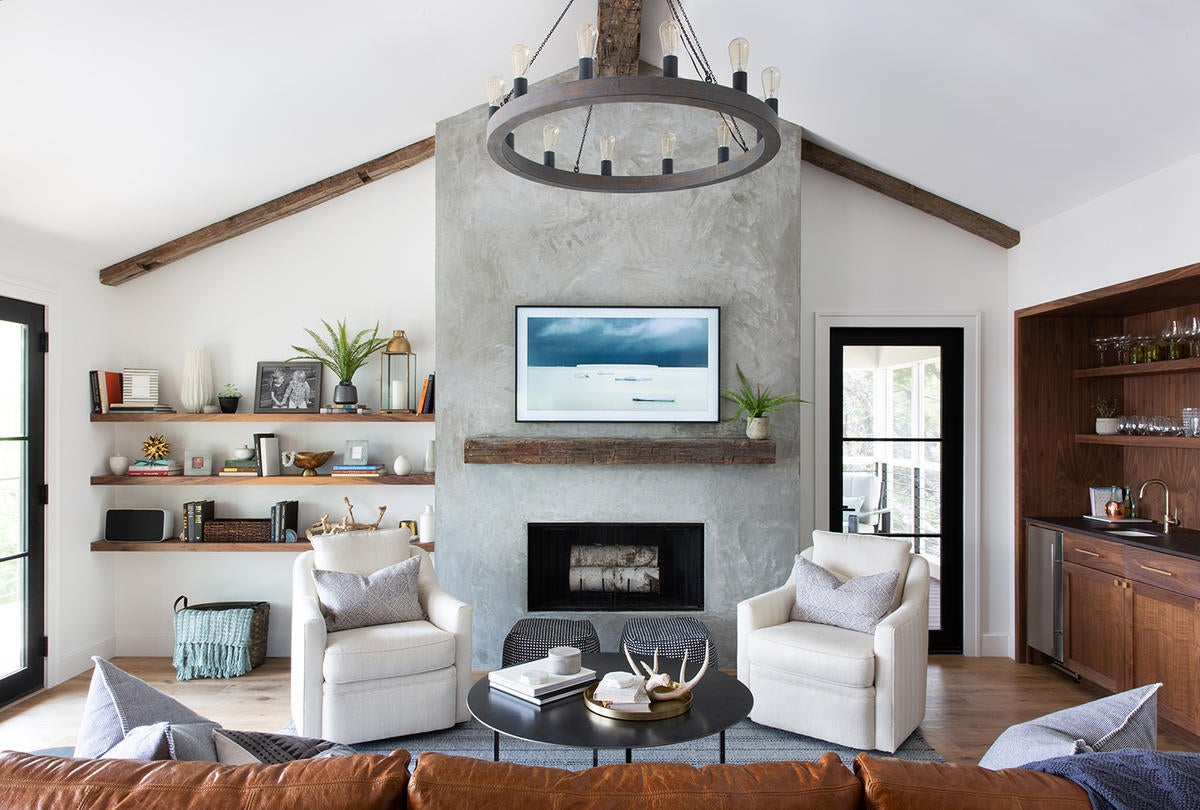 The Facebook Friend
Austin-based designer Sara Malek Barney of Bandd Design shares how a social media encounter led to her first client.  
I was in the entertainment industry for a long time, but I had always wanted to do
my own thing. The problem was, I didn't quite know what that meant. Then in 2016, I woke up one morning and had a lightbulb moment: "What if it's interior design?" So I started to take classes on the side, working toward getting a degree in design. As I was nearing the end of my time in school, I started to see these leads popping up on Facebook in neighborhood groups here in Austin. In one that was dedicated to buying and selling vintage furniture, people would post: "Does anyone have a recommendation on a great interior designer?" I started to reply, "Well, me?" Because you're interacting with people who you probably have Facebook friends in common with, there's a little bit of built-in trust there. I got my first project through a post like that.
The client was a woman who had recently bought a new house. I had absolutely no idea how to say what my services were or how to charge, but I threw out a number as a flat rate and then ran to tell my husband: "She accepted! All these thousands of dollars and she said yes!" And he was like, "Great, but you're going to need a lot of these to add up to a salary." That was a real learning moment.
The project itself was also a learning experience. I went shopping with that client all the time, but she never really wanted to hear anything I brought to the table; she mainly wanted me to say, "Yeah, that's cute!" She was also buying a lot of things secondhand—which, looking back, makes total sense because she found me on a secondhand furniture Facebook group. 
Toward the end of the project, she tried to change things up, saying, "So, you'll go shopping and bring me stuff, and if I don't like it, I'll return it—and you're not going
to charge me for that, right?" I replied that I would charge for that, and after that we parted ways. What I learned is to only take on clients who trust what we do and value the process—not someone looking for a personal shopper or a buddy to OK their ideas. I don't look on Facebook groups for work anymore, but it wasn't a bad place to get started. And funnily enough, that original client has kept recommending me to people over the years! —Sara Malek Barney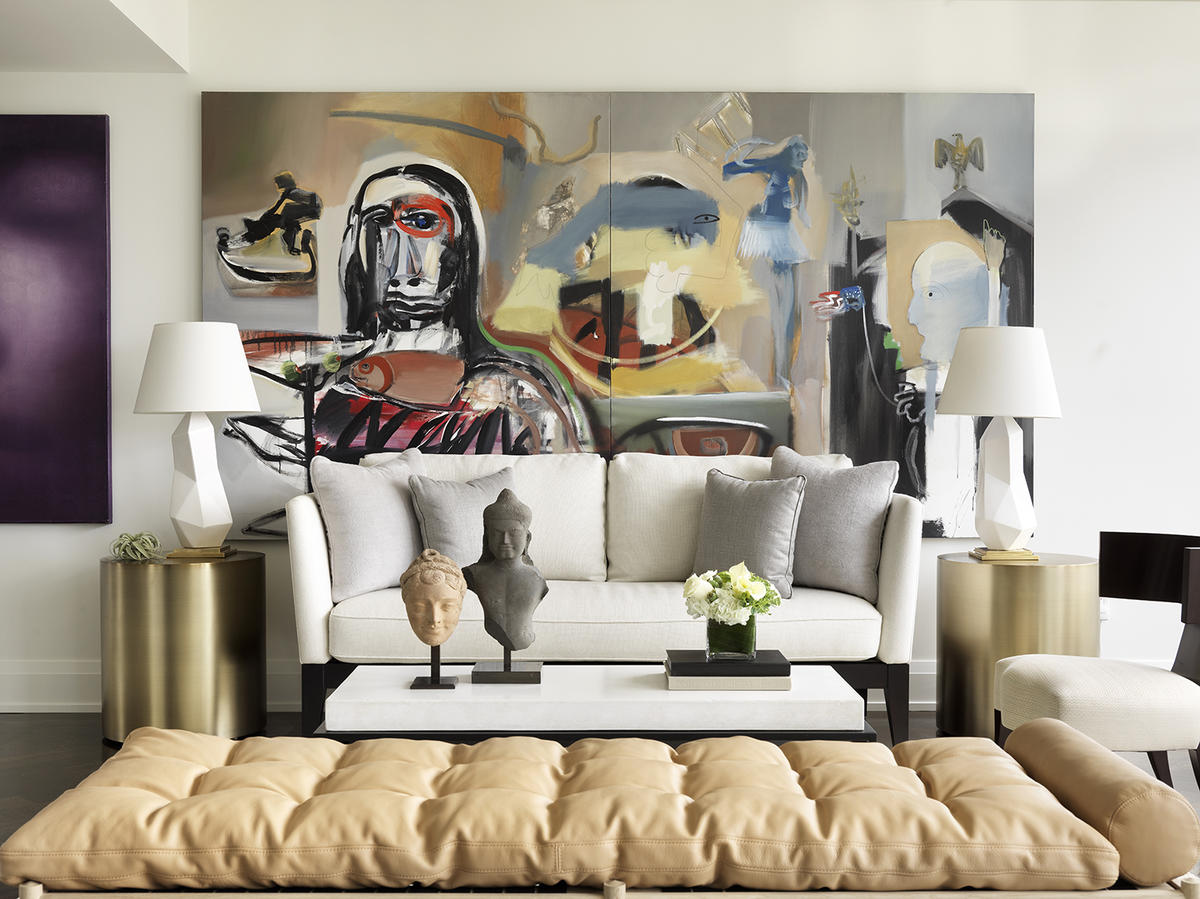 Courtesy of Kate Taylor Interiors
The Bird Lady
Chicago-based designer Kate Taylor tells the story about her unusual first client, who came from another designer's rejection list.  
Ihave always been in design, but I didn't start my own firm right away. After design school, I had a job with Baker Furniture, I worked for Nate Berkus for a long time, and then I lived in New York for five years before I made my way back to Chicago. Suddenly we were in a less expensive city, and it was like, "This is the time—let's take the plunge!"
I had a good network in Chicago, so I started reaching out and letting people know I was starting a firm. One of my first clients I got through another designer; I had asked her to send any projects she wasn't interested in my way. So the first client I got was one that she had been smart enough to say no to—though, to be fair, I don't think she knew what I was in for.
The client had a two-bedroom apartment, and initially she described the project as a refresh because she was thinking of selling it. But when I got there, I quickly discovered that there was another problem, which was that her apartment was full of birds. I'm not totally sure how many there were—it's possible that she fostered birds, if that's a thing people do? But there were around 10 of them, and they weren't always in cages.
The project quickly turned into organizing her bird situation, consolidating all the cages into one room, which freed up the other areas of the house. We painted a little and organized things; it wasn't so much a traditional interior design project as a space-planning job. Whatever it was, it was stressful. I'm not an animal person, and the birds were loud and smelly. There were always things moving in the background, and sometimes a bird would land nearby and startle me. 
I stuck with it because she was my only client at the time, but eventually I did end the relationship—not just because of the birds! She had my cell phone number, which meant phone calls and text messages, and she sent lots of emails, continually asking me to come back and tweak things, but then not wanting to pay for my time. It taught me a lot about setting boundaries with my clients and what red flags to look for—and for me, a house full of birds is one of them! —Kate Taylor