Some of Tuesday's events inclue the Ahead of the Curve program, Sherwin-Williams Colormix 2018, a presenation on vintage with Katie Stavinoha and Lorie Woodward, and a meet-and-greet with Thom Filicia. 
Ahead of the Curve 10 a.m. - 11:30 a.m.
Preview late-breaking trends and designs in home furnishings and decor from today's top designers. Las Vegas Market's signature Ahead of the Curve program will present an intimate and engaging panel discussion with five guests: Benjamin Johnston of Benjamin Johnston Design; Julia Buckingham, launching her West Coast division of Buckingham Interiors + Design in Phoenix; Ron Woodson and Jaime Rummerfield of Woodson and Rummerfield's House of Design; and Luxe Interiors + Design style editor Kate Bergeron, as moderator. With a refreshed look and a West Coast focus, summer Market's program is poised to offer a one-of-a kind experience that will provide designer insights, recommendations, client experiences and an informative Q&A session. Stay connected: The designers will shop Market, highlighting some of their favorites on an intimate tour and posting their picks to Instagram. Find them using #ViewOnVegas. (1.0 CEU) Building B, WorldView on Sixteen
Sherwin-Williams Colormix® 2018 1 p.m. - 2 p.m. Every color is a collision of influences and every palette a fresh chance at community. Join Laurie E. Clark, senior designer and account executive at Sherwin-Williams, as she takes attendees through Sherwin-Williams Colormix® 2018. This course will take the participant on a visual journey with stimulating imagery, factual statistics and perceptive research that supports the 2018 forecast for color and design trends. The presentation will explore the drivers influencing future color and design trends that include global, technological, historic, psychological and economic factors with specific information on the dominant color stories: Sincerity, Affinity and Connectivity. (0.1 CEU) Building B, WorldView on Sixteen
Feels Like a Vintage Home: Designing for a Lifestyle 2:30 p.m. - 3:30 p.m.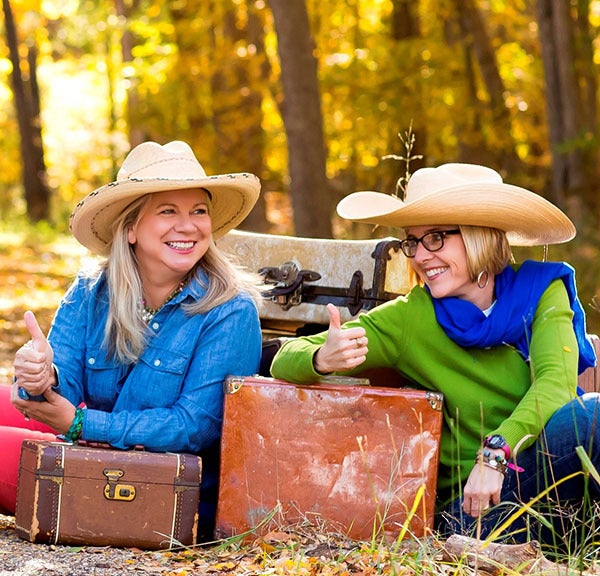 Katie Stavinoha and Lorie Woodward, cofounders and editors of the Round Top Register and Round Top Texas Life & Style, will moderate a panel packed with design mavens and social media leaders, including Paige and Smoot Hull of the Vintage Round Top; Tikaa Cone, designer and lifestyle blogger of Totally Tikaa; and Courtney Alison, social media influencer and blogger at French Country Cottage. Discussing how different design styles, such as modern vintage and country French farmhouse, have developed, the panelists will also share tips on incorporating timeless pieces, how best to make clients feel at home, and how social media has played a part in the resurgence of home decor and lifestyle. Q&A to follow. (1.0 CEU) Pavilions Seminar Room, North End of Pavilion 1
Material Choice for Resource Conservation 4 p.m. Learn how to participate in the circular economy and what difference it makes when you choose recycled/recyclable content. Learn what to look for, what to avoid, and how options relate to resource conservation and reduced energy consumption. Led by Susan Inglis of the Sustainable Furnishings Council, the program will illustrate Lunares's accomplishments, and also includes an overview of SFC's work and of the popular certified sustainability training course, GREENleaders.  Refreshments will be provided. (0.1 CEU) Lunares, C107
Meet Thom Filicia 4 p.m. - 6 p.m. Famed designer Thom Filicia, debuting his newly released collection, will take center stage at this meet-and-greet. Wendover Art Group, C378