We spoke to firms large and small to see how they tailor their procurement process to streamline logistics.
Team Size: 1
What you do yourself: The solo designer wears every hat there is. For Ridgewood, New Jersey–based Kerri Pilchik, the best way to manage all that ordering is by leaning on software to keep the details straight, from creating purchase orders to tracking a shipment's status. Because it takes so much time to execute this phase, she bills a procurement fee in addition to her design fee. She's also careful to limit the number of projects she takes on.  
What you delegate: At a previous firm, Pilchik split the procurement with another designer and a purchasing coordinator—an experience that informed her preference for working solo. While the divide made for less work, she found it difficult to keep a handle on where each piece was at any given stage. Now, she works with a third-party bookkeeper for her firm's accounting and uses a trusted warehouse for receiving orders.
The bottom line: When you're on your own, the responsibility falls on you—but it helps to hire out a few behind-the-scenes tasks where you can. 
Team Size: 2-3
What you do yourself: With an extra set of hands, designers are able to delegate some of the detail-heavy tasks—for most, bookkeeping or procurement are the ones they are eager to get off their plate. Still, in a firm of this size, designers should expect to play some role in the logistics. Nina Belton, the founder of The Styl'd Life by Nina B, is a perfect example. The designer, who splits her time between Los Angeles and Minneapolis, places her own orders but calls on her business partner to assist with the operations and logistics once the purchase has been made.
What you delegate: In Alexandria, Virginia, designer Quintece Hill-Mattauszek's first hire at her firm, Studio Q Designs, was an administrative assistant who took over much of the procurement and ordering once the firm switched to a new software program. The designer then added a studio manager to oversee all of the back-of-house logistics. "I was by myself for quite a few years, but I realized that it wasn't sustainable at the rate I was going and the scale of projects I was starting to receive," she says. "I knew that I needed to take a step back and figure out some new systems. Once we got into a rhythm, I found that I didn't have to touch any of the vendor stuff."
The bottom line: Trust is a significant factor in deciding who handles procurement at a firm of two or three employees. Those who like a little more control may want to continue that dialogue with their vendors, while others may benefit from the extra headspace and prefer to get out of the way.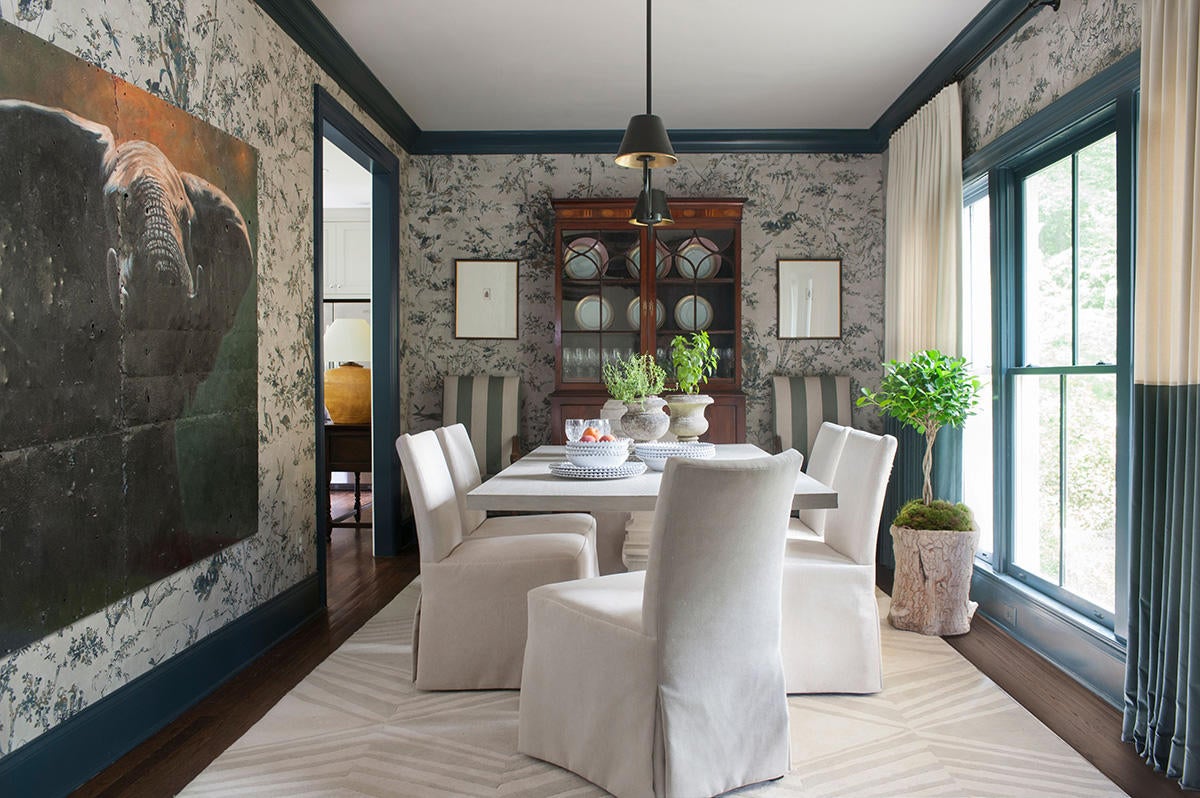 Team size: 4-9
What you do yourself: Bradley Odom's Atlanta-based design practice and retail store, Dixon Rye, currently has three designers on staff and four employees working on the showroom side of the company. While both teams are fairly independent, he plays a major role in the concept phase on the design side of the business and approves everything before it's ordered.
What you delegate: Once each piece receives Odom's approval, his designers place their own orders and carry out the project through installation day. His team is deeply involved in client communications and the logistics of executing each project, which frees him up to oversee the day-to-day management of the design practice and retail showroom.
The bottom line: This is the moment when a designer can begin to operate above the fray of the business's daily logistics. As the firm adds more designers to its staff, the principal often takes on a more managerial role, in which their approval precedes procurement. In Odom's case, that leaves him to freely transition between the two sides of his business.
Team Size: 10+
What you do yourself: At this scale, it's more about the directives and goals you set for your team than the work you do. Despite organizing her staff into teams to manage procurement, Amber Lewis still has a hand in sourcing the antique and vintage pieces that are a hallmark of her firm's work.
What you delegate: Everything. The most essential task is to find a person you trust to do the ordering, tracking and expediting—whether that's someone on staff or a contractor. From there, it comes down to communicating expectations. Lewis has her design teams manage their own procurement; at WRJ Design, Klaus Baer is eager to bring in procurement specialists to manage ordering.
The bottom line: Whether you hire a procurement manager or outsource to a consultancy, organization is the name of the game. At this size, having a go-to department for procurement—in-house or not—is helpful not only for the design team, but also for vendors. Furthermore, dealing with one person as opposed to a dozen streamlines communications and improves the relationship.
Homepage photo: For clients in Washington, D.C., Quintece Hill-Mattauszek created a showstopping wooden accent wall outfitted with remote-controlled lighting panels.| Stacy Zarin Goldberg Photography