WithIt Education Breakfast 7:30 a.m. – 9 a.m. | IHFC, Green Wing, International Ballroom, 11th Floor Chat with luxury interior designer Michelle Workman about work/life balance, pivoting her career, and the challenges of her self-produced video following her move from L.A. to Chattanooga, Tennessee. Tickets are $25 for members, $35 for guests, and include a full breakfast, program and networking. 
Designer Brunch With Bobby and Friends 9 a.m. – 11 a.m. | A.R.T. Furniture, Markor Art Center, 122 N. Hamilton St. Enjoy brunch and a lively game with designers Bobby Berk, Justina Blakeney, Corey Damen Jenkins and Kelli Ellis, and Rue magazine editor in chief Kelli Lamb.
Pretty, Practical, Performance! 9:30 a.m. – 10:15 a.m. | 301 N. Hamilton St. Join Vanguard and Inside Out over brunch to learn everything you ever wanted to know (and more!) about performance fabrics.
The Designers' State of the Industry 9:30 a.m. – 11:30 a.m | Suites at Market Square Seminar Room (SAMS T1014) Come along with interior design and business expert Gail Doby, co-founder of Gail Doby Coaching & Consulting, as she presents research explaining the current state of the design industry—a futurist's look at pragmatic business planning. Networking reception to follow. (0.2 CEU)
How to Profit Selling Wellness in the Furniture & Accessory Market 10 a.m. – 11 a.m. | Alden Parkes Seminar Room, 200 N. Hamilton St., Suite 110 Today's consumers buy beyond just what they need to live— they're also shopping for objects that make their lives holistically better. The most sought-after product is typically related to wellness. Why not market wellness in the furniture industry for greater sales and profit? Interior designer Mitzi Beach will teach attendees how to incorporate wellness for greater sales and profit. (0.1 CEU)
No More Negotiation: Own Your Authority, Protect Your Value, and Satisfy Your Clients 10 a.m. – 11 a.m. | High Point Theatre, Transportation Terminal Who has more experience running a design firm, you or your clients? You, of course. So why would you allow clients to dictate terms that have an immediate and sometimes unpleasant effect on you and your team? In this session, Business of Design's Kimberley Seldon will teach you how to set and maintain clear and firm boundaries when it comes to fees, margins, work order and process. Learn which rules should be non-negotiable and how to anticipate challenging projects. (0.1 CEU)
Social Media Mavens: Adding Value – Influencers and Brands 11 a.m. – 12 p.m. | Universal Furniture, 101 S. Hamilton St. Join Adam Japko of Esteem Media as he talks with interior designers Shayla Copas, Natalie Reddell and Lori Paranjape about the expanding world of influencer and brand partnerships. How do you connect with a brand? What's involved in a partnership? How do you explain your value to the brand? RSVP here.
Using Citrus and Porcelain to Showcase Southern Style 11 p.m. – 12 p.m. | New Growth Designs, 422 N. Hamilton St. Come visit with David Ecton and Lance Jackson of Parker Kennedy Living as they combine Mottahedeh china and New Growth Designs fruit to demonstrate Southern style.
Talk & Book Signing with Greg Natale 11 a.m. - 12:30 p.m. | Kindel, Karges, Councill, 200 Steele, 103 Join design industry leader Sophie Donelson and interior designer Greg Natale as they discuss his new book The Patterned Interior. In The Patterned Interior, a new photographic monograph by Rizzoli, Natale's unique insights are accompanied by stunning images by acclaimed photographer Anson Smart. The Patterned Interior guides readers through a diverse selection of residences that showcase Natale's exploration of the power and importance of pattern. RSVP here.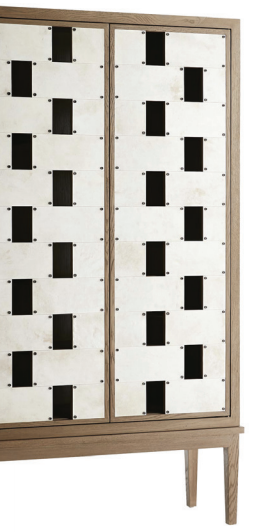 Celebrate Frank Ponterio's Debut Collection for Arteriors 11 a.m. – 2 p.m. | Commerce & Design Building, Floor 1 Join Arteriors and interior designer Frank Ponterio for an intimate brunch celebrating his new collection for Arteriors. Enjoy seasonal canapés, bubbly and a gelato bar as you take in the inspired lineup of lighting, accessories and furniture Ponterio is introducing this Market.
Designer Viewpoint Series: Tech Tools 12 p.m. – 1 p.m. High Point Theatre, Transportation Terminal Back by popular demand, this session will discuss the technology tools peer designers use to both make their businesses more productive and effectively manage clients. Interior designers Phyllis Harbinger, Corey Damen Jenkins, Darla Powell, Laura Thurman and Jarret Yoshida talk about their approaches to evaluating the best software options for their businesses. Complimentary boxed lunch provided. (0.1 CEU)
3 Mistakes That Cost You Clients and Cash 1 p.m. – 2 p.m. | Alden Parks Seminar Room, 200 N. Hamilton St., Suite 110 Join Melissa Galt for training that will put you in the driver's seat of your design practice so you get the projects you want with clients you love, and the compensation you deserve. Walk away ready to be confident, take control of the project, and create one-of-a-kind transformations. (0.1 CEU)
Annual BIDN Sunday Soiree 1 p.m. – 3 p.m. | Suites at Market Square, G7059 Mitchell Black hosts the semiannual Black Interior Designers Network Sunday Soiree. Join fellow black interior designers to network and discuss the ups and downs of navigating our interior design business. Mitchell Black, Couture Lamps and Taylor Burke Home will offer refreshments.
How to Incorporate Global Culture Into Modern Design 1:30 p.m. – 2:30 p.m. Suites at Market Square Seminar Room (SAMS T1014) Join Jamie Young and top designers Thom Filicia, Michelle Nussbaumer, Ron Woodson and Jaime Rummerfield for a lively panel moderated by Justina Blakeney on how travel informs design inspiration, including how to use authentic global influences in modern design projects. Cocktails and light bites to follow in the Jamie Young Company showroom. (0.1 CEU)
Panel Discussion: The Professional Gains of Designer Showhouses 2:30 p.m. – 3:30 p.m. | Surya, Showplace 4211 Designer Christopher Kennedy will lead the conversation with Chad James, Courtney McLeod, Scot Meacham Wood and Lisa Mende on secrets to showhouse success. Presented by Aspire Design & Home magazine.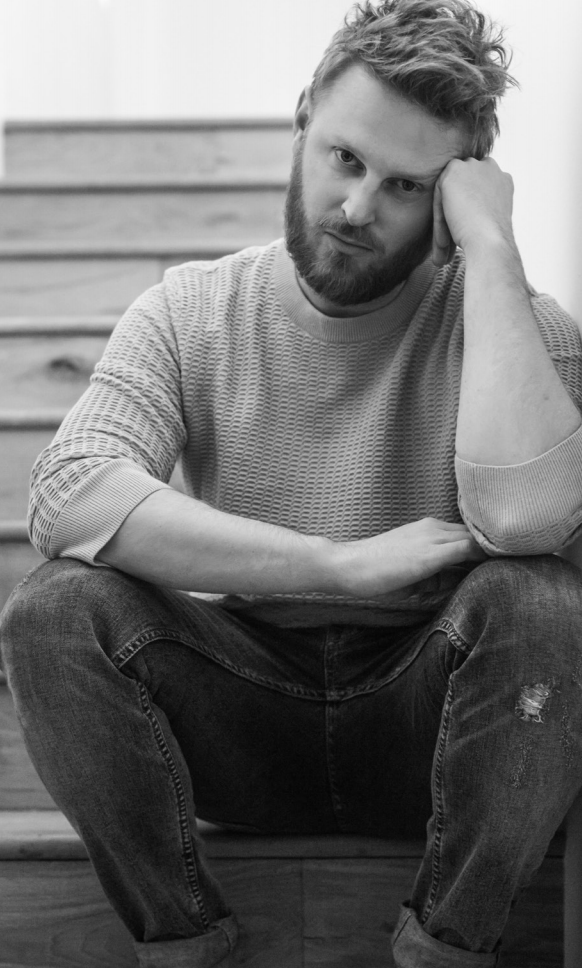 KEYNOTE: Becoming Bobby Berk 3 p.m. – 4 p.m. | High Point Theatre, Transportation Terminal Driven by a lifelong passion for design, Bobby Berk's career pursuits cover almost every facet of the home furnishings and design industry. Known more recently for his work on Queer Eye as the lovable go-to design expert, Berk began his career in retail and e-commerce before opening his own brick-and-mortar store and then establishing his design firm. His varied experiences, keen eye and innovative approach have allowed him to build a unique brand identity and establish himself as a leader in design amid a global market. Join him in a casual conversation with moderator Sophie Donelson about his successes, his lessons learned and his advice as he reveals the inside story behind the Bobby Berk brand.
Design Between the Lines: Old School vs. New School 3 p.m. – 4 p.m. | Loft at Plant Seven, 410 W. English Rd. The International Society of Furniture Designers joins forces with WithIt for a panel discussion with both young and veteran furniture designers to explore process, trends and more. Moderated by podcast host John Conrad, the all-star panel of product design specialists features Catina Roscoe, president of ISFD and founder of Catina Unlimited Design; Aimee Kurzner, director of furniture, Currey & Company; Liz Moore, furniture designer with Otto and Moore; and 2018 Pinnacle Award–winning furniture designer Christopher Sandomenico of Caracole. Light refreshments will be served. RSVP here.
Book Signing Party: Enduring Southern Homes, by Eric Ross 3 p.m. – 5 p.m. | Currey & Company, IHFC, M110 Meet Nashville interior designer Eric Ross and buy a signed copy of his new book, Enduring Southern Homes. For more than 20 years, Ross has infused fresh color and fabrics into time-honored design concepts to enhance interiors with a much more modern Southern style. Ross's newest tome not only showcases beautiful projects but also gives tips on how to create your own enduring home, regardless of where you live.
Common Ground: Finding Synergy Among Architects, Builders and Designers 4 p.m. – 5 p.m. | Universal Furniture, 101 S. Hamilton St. How do designers, architects and custom builders leverage each other's expertise when building or renovating a home? Furniture, Lighting & Decor editor in chief Diane Falvey will lead a panel discussion about how to build ideal working relationships with partners and collaborators. RSVP here.
Storytelling for Selfies & Styling 4 p.m. – 5 p.m. | New Growth Designs, 422 N. Hamilton St. Join Mottahedeh and Boston designer Eric Haydel for a demonstration on storytelling with selfies and styling.
Champagne With Lillian August 4 p.m. – 6 p.m | Westover Art Group, IHFC, C215 A Champagne toast to designer Lillian August and the latest in her artwork collection.
Cocktails + New Product Launch at Brown Jordan 4 p.m. – 6 p.m. | IHFC, M111 Experience Brown Jordan's newly redesigned showroom and celebrate the company's latest collections from Ann Marie Vering and Richard Frinier.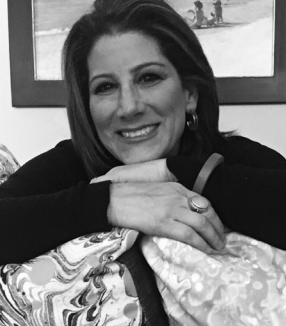 Colorful Conversations 4 p.m. – 6 p.m. IHFC, M126 Experience the artistry of the Italian marbling technique used to create exclusive Company C designs. Artist Jill Seale will showcase her creative process and speak to the audience while creating live works of art. Attendees will have the opportunity to create their own unique piece and refreshments will be served.
Parisian Party With Bernhardt 4:30 p.m. – 6:30 p.m. | IHFC, D601, IH404 Bernhardt is celebrating the opening of its new Bistro with a French-inspired party. Attendees could win a trip for two to Paris for Paris Design Week; Bernhardt furniture; and other French-inspired gifts. Enjoy canapés and Champagne, an Eiffel Tower–inspired photo opp and live music.
Party With Jill Zarin 5 p.m. – 7 p.m. Unique Loom, Suites at Market Square, MS290 Unique Loom hosts a party with Jill Zarin in its showroom. Food, drinks and entertainment included.