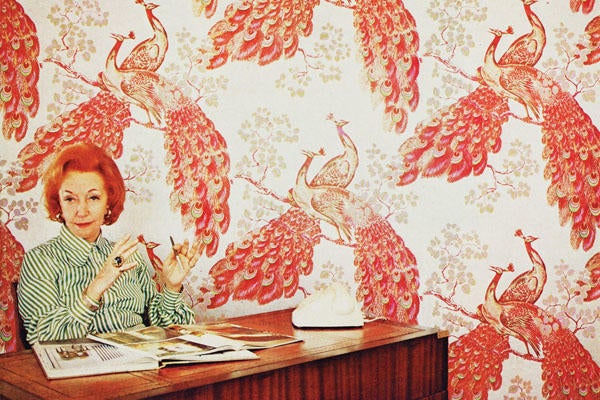 Florence Broadhurst: Fearless Design 9 a.m. – 11 a.m. Celebrate a new furniture collection named for the late Florence Broadhurst, who was known for defying the gender barriers of her time. This entrepreneurial trailblazer became the world's leading lady of wallpaper, with a signature collection of over 530 prints influenced by her travels and a lifetime of bold living. Selamat Designs, IHFC, 210 E. Commerce Ave.,  IH004
Editor at Large's Guide to High Point Market 10 a.m. – 11 a.m. Editor at Large and Business of Home editors Julia Noran Johnston, Kaitlin Petersen and Melissa Studach take a deep dive into their Designers' Guide to High Point Market. This lively roundtable discussion will overview the events, products and people that designers won't want to miss while in High Point. The Point on Commerce (between Wrenn and South Main Sts.)
Five Color Mistakes You're Making 10 a.m. – 11 a.m. Color specialist Maria Killam shares her groundbreaking "Understanding Undertones" system, including tips on how to avoid common color mistakes and  advice on guiding your clients to choose the right color for their homes. This seminar will walk you through the five biggest mistakes designers make when choosing colors for walls and hard finishes in the most important rooms  of the home, including kitchens and bathrooms. Learn where you need to place each sample so that you can see that you have chosen the right color. Q&A to follow. (0.1 CEU) Alden Parkes Seminar Room, 200 N. Hamilton St., 110
Passion Sucks! It's All About the Money 11 a.m. – 12 p.m. Nick May of the "Chaise Lounge" podcast hosts a panel discussion with designers Robin Baron, David Charette, Jay Brito and Angela Harris on what—besides passion—fuels their businesses. RSVP: universaltothetrade.com/marketevents. Universal Furniture, 101. S. Hamilton St.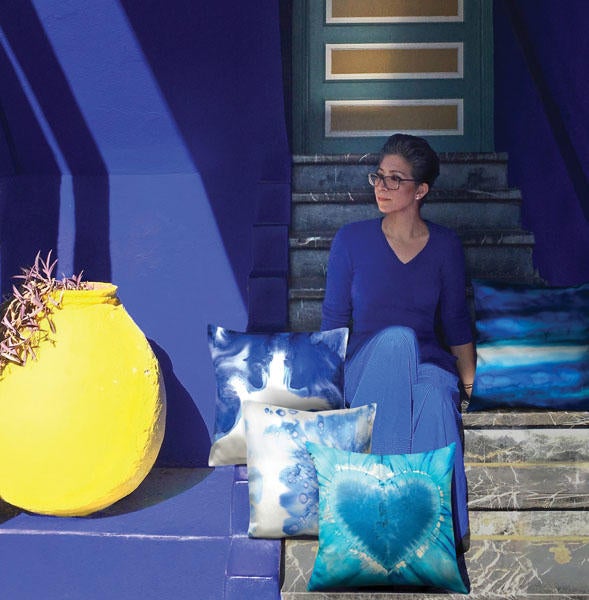 Lunch with the Magical Aviva Stanoff 11:30 a.m. – 1:30 p.m. Meet design star Aviva Stanoff, see additions to her lighting collection, and hear how she incorporates a sense of positivity into textiles and other designs. Currey & Company, IHFC, M110 on Main Street, Street Level
Q&A and Coffee with Phoebe Howard 1 p.m. – 2 p.m. Learn from designer Phoebe Howard and Coastal Living homes editor Ellen McGauley in a lively discussion of the renowned decorator's new book, Coastal Blues: Mrs. Howard's Guide to Decorating with the Colors of the Sea and Sky. The 20-minute Q&A will be followed by a book signing. Suites at Market Square, 200 W. Commerce Ave., Seminar Room T-1014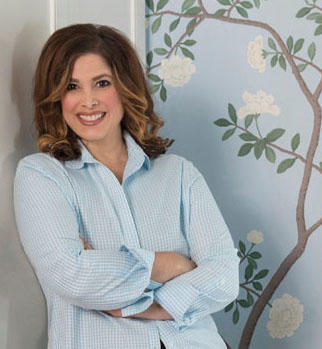 Design Viewpoints Series Who Is Holding Back Your Fees: You or Your Client? 12 p.m. – 1 p.m. Tobi Fairley combines her interior design degree, an MBA and a life coaching certification for her innovative approach to running a design business. Learn her method of blending the value of your work with your own self worth to increase your bottom line. You will leave this presentation with the new perspective that selling clients on your ideal design fees is much more about your mindset than their willingness to invest in your services. Presented by the High Point Market Authority and  the American Society of Interior Designers. Complimentary boxed lunch provided. (0.1 CEU) High Point Theatre, Transportation Terminal, 210. E. Commerce Ave. 
What's Your Time Worth? 1 p.m. – 2 p.m. Designer Billy Ceglia shares insights and strategies for effective time management to maximize profits on every job. Learn how to charge correctly and how to save thousands of dollars by using your time better. Q&A to follow. (0.1 CEU) Alden Parkes Seminar Room, 200 N. Hamilton St., 110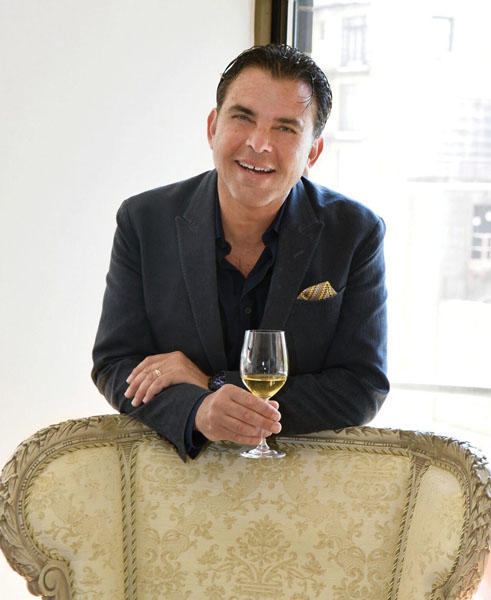 Top Tips for Social Media Success 2 p.m. Adam Japko of Esteem Media and designers Shayla Copas, Natalie Reddell, Lori Paranjape and Erin Valencia are on hand to discuss the top social media trends of 2018. Keep on top of the myriad changes ahead—don't get lost in the shuffle RSVP online. Universal Furniture, 101. S. Hamilton St. 
TrendWatch: Spring 2018 2 p.m. – 3 p.m. IMC's popular TrendWatch program returns to High Point Market with an inside look at leading trends shaping the home furnishings industry. The program's opening-day seminar and three on-site trend displays are directed by Julie Smith Vincenti, home furnishings trend forecaster, curator and editor of Nine Muses Media. As you shop, look for the TrendWatch displays, which can be found at in the lobby at Suites at Market Square and IHFC, as well as the walkway between IHFC and Showplace, near the Transportation Terminal. (0.1 CEU) Suites at Market Square, 200 W. Commerce Ave., Seminar Room T-1014
Thoroughly Modern Traditionalists in Conversation 3 p.m. – 4 p.m. Join the fun as some of the industry's freshest voices gather at Burton James for a rousing conversation about what "traditional design" means. The always-inspiring Stacy Kunstel leads design insiders Shay Geyer, Chad James and Scot Meacham Wood through the interior landscapes that have redefined, reimagined and reinvented today's traditional aesthetic. Burton James, 310 N. Hamilton St., Floor 1
Designing with Antiques in the Digital Age 3 p.m. – 5 p.m. Today's interiors are all about storytelling. No element adds more to the story than a beautifully crafted antique object. Join Aspire Design and Home magazine, designer and antiques experts Eric Cohler; Toma Clark Haines, CEO of The Antiques Diva & Co.; Alexa Hampton, president of Mark Hampton LLC; Jason Oliver Nixon, co-founder of Madcap Cottage; and Gary Inman, vice president of hospitality at Baskervill, as they discuss the relevance of antiques in the age of technology. Currey & Company, IHFC, M110 on Main Street, Street Level
The Magic of Morocco 4 p.m. – 5 p.m. Home Accents Today editor in chief Susan Dickenson leads a discussion on Moroccan inspiration with Justina Blakeney, founder of the Jungalow and author of The New Bohemians; Aviva Stanoff, founder of Aviva Stanoff Designs; Teddie and Courtney Garrigan, award-winning retailers and owners of Coco & Dash and Ciao, Coco!; Nancy Price of Nancy Price Interiors; and Greg O'Neal, CCO and co-founder of CUR8 Design. Hear about the unique products, crafts, trends and places they've found in Casablanca, Marrakech, Rabat and beyond. A cocktail party will follow at 5 p.m., with Blakeney signing copies of her book. (0.1 CEU) Suites at Market Square, 200 W. Commerce Ave., Seminar Room T-1014
Preview Jeffery Roberts's Collection for Kindel 4 p.m. – 7 p.m. Enjoy the premiere of Kindel's new collection with local designer Jeffery Roberts, as well as furniture from the Winterthur Collection. Refreshments will be served. Kindel, Karges, Councill, 200 Steele, 200 Steele St., Suite 103
Outdoor Living with Barclay Butera and the Hearst Design Group 5 p.m. – 7 p.m. Barclay Butera and the Hearst Design Group's Karen Marx participate in a panel discussion on outdoor living, entertaining and design. Stick around afterward to preview Butera's new collection for Castelle. Castelle, IHFC, 210 E. Commerce Ave., M101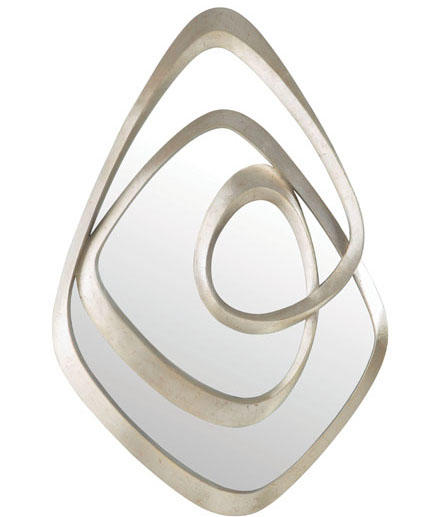 The Craft of Luxury 5 p.m. - 7 p.m. "The Craft of Luxury" event honors the unique craftsmanship that makes Christopher Guy so fabulous. Christopher Guy, 129 S. Hamilton St.
Suzanne Kasler for Hickory Chair Launch 5 p.m. – 7 p.m. Celebrate Suzanne Kasler's new collection for Hickory Chair, inspired by her love of Paris. The  new line reflects her travels and draws inspiration from the City of Light's romantic interiors and her love of collecting all things French. RSVP: rachel.jaklik@heritagehome.com. Hickory Chair, Market Square, 305 W. High Ave., MS324
Corey Damen Jenkins for Hudson Valley Lighting 5 p.m. – 8 p.m. Celebrate the launch of Hudson Valley Lighting's first designer collaboration with Corey Damen Jenkins. Meet the designer, explore the collection, and enjoy drinks and appetizers. Hudson Valley Lighting, Suites at Market Square, 200 W. Commerce Ave., M-90