Birthday Cake at the Bank on Wrenn 3 p.m. | The Bank on Wrenn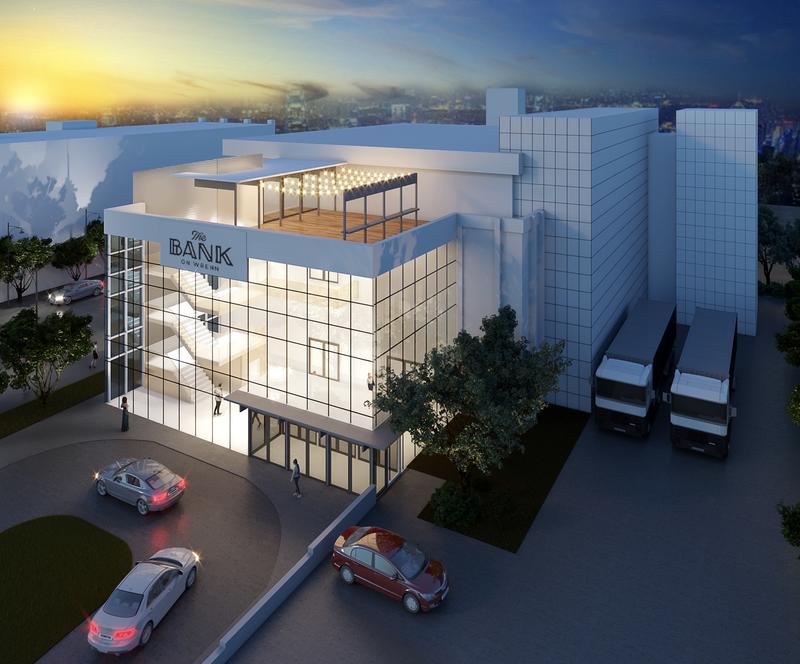 Made Goods is celebrating its 10-year anniversary with cava and cake. Stop by each day for a different slice!
April 4: Carrot cake
April 5: Coconut cream cake
April 6: Classic chocolate cake
April 7: Red Velvet cake
April 8: Lemon cake
April 9: German chocolate cake
Chairish Recharge Lounge April 3 – 7, 9 a.m. – 6 p.m. | 214 Modern Vintage, 314 W. Russell Ave. Dare to take a break? Charge up and snag some snacks at the Chairish lounge at 214 Modern Vintage.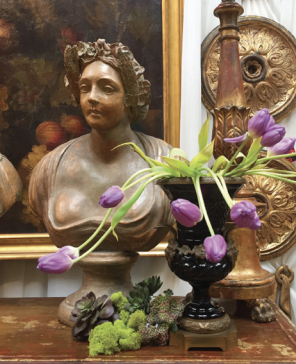 Courtesy of the Antique & Design Center
Universal To The Trade Designer's Lounge April 5, 12 p.m. – 6 p.m.; April 6 – 8, 9 a.m. – 6 p.m. | Universal Furniture, 101 S. Hamilton St. In partnership with Moore & Giles, Design Manager and Crypton, Universal to the Trade hosts a lounge complete with refreshments, Wi-Fi, and workstations. On Saturday, Sunday and Monday, the space will also include a blow-dry bar and makeup touch-up service from 2 p.m. to 6 p.m.
Bubbly Brunch at Antique & Design Center April 6 – 7, 11 a.m. – 1 p.m. | Historic Market Square, Ground Floor (MSG-1-72 ADC) Bubbly, biscuits and other Southern brunch favorites are up for grabs at the Antique & Design Center.
The Crypton Patio at High Point Market April 6 – 8 11 a.m. – 4 p.m. | Off the main walkway between the Transportation Terminal and Showplace A first-of-its-kind outdoor oasis in the center of all the action, the Crypton Patio is the perfect place for al fresco meetings, dining and relaxation (there will be hammocks!) between your more serious-minded Market stops. Highlights include food trucks, local kombucha, aromatherapy, indoor and outdoor floral decor from Balsam Hill—and even a Pooch Pop Up on Saturday and Sunday (2 p.m. – 4 p.m.) for some puppy love and to support the work of Canine Companions for Independence.
Beyond the Mask: Storytelling in Black Art + Design April 6 – 9, 7:30 a.m. – 8:30 p.m. | Plant Seven, 410 W. English Rd. From the consciousness of the Black Artists + Designers Guild, an assemblage established in 2018 to raise the visibility of black design practitioners, "Beyond the Mask" seeks to overturn the myths, stereotypes and romance language historically used to undervalue blackness in art and design. This exhibit is supported by High Point 365, Plant Seven, and Aspire Design and Home magazine. RSVP here.
Terra Incognita: 21st-Century Ceramics Opening-night party Friday, April 5, 6 p.m. – 8 p.m.; Exhibition: April 6 – 10, 7:30 a.m. – 8:30 p.m. | Plant Seven, 410 W. English Rd. "Terra Incognita" explores how today's ceramicists are advancing pottery through experimental approaches to materiality, form and surface. Comprising ceramics from across the U.S., the exhibition will showcase works that push the boundaries of surface ornamentation, glaze, clay body and construction. RSVP here.
Courtesy of Essentials for Living
Daily Lunch at Essentials for Living April 6 – 10, 12 p.m. – 1:30 p.m. | Showplace, 1800 and 3148 Star International Furniture and Orient Express Furniture make their High Point debut under a new name: Essentials for Living. To welcome visitors, the showroom hosts a daily catered lunch—and the opportunity to meet its designer-focused team in the brand's 11,000-square-foot showroom, which features both contemporary and transitional styles.
Behind-the-Scenes Factory Tour April 8 – 9, 9 a.m. – 6 p.m. | O'Henry House, 308 Greenoak Dr., Archdale Calling all designers and design aficionados! Take a behindthe-scenes factory tour of family-owned upholstery company O'Henry House, just in time for the brand's 30th anniversary. RSVP here.
GREENleaders Certified Sustainability Training Course April 9 – 10, 9:30 a.m. – 12:30 p.m. | Suites at Market Square Seminar Room (SAMS T1014) Join the Sustainable Furnishings Council for this live class and become an expert in all things sustainability. A series of six courses will be offered: The Case for Sustainability, The Mind of the Consumer, Sourcing Green Products I and II, Designing Green Interiors, and Selling Green Solutions. (0.6 CEU total). Register here.