Your go-to schedule for High Point Market.
DesignEDGE 2019 Summit: Blurring Boundaries—Top Designers Who Defy the Limits of Design
9:00 a.m. – 12:30 p.m.
IHFC Ballroom, Green Wing, 11th Floor
Today's design world is fluid—there are crossovers between residential, hospitality, workplace, product and lifestyle, with elements of each influencing both trends and business. At the third-annual DesignEDGE summit, presented by the Educational Foundation of the International Furnishings and Design Association, featured speakers Lauren Rottet, Sheila Bridges and Young Huh will inspire and advise designers how to navigate these blurring boundaries. (3 CEU) RSVP here.
New Bedroom Program Launch
9 a.m. – 6 p.m.
O.Henry House, 308 Greenoak Dr., Archdale, NC
Get a sneak peek of O.Henry House's new bedroom selection, available to the trade, while enjoying drinks, light bites and a behind-the-scenes factory tour of the family-owned upholstery company.
The Professional Gains of Designer Showhouses
10 a.m. – 11 a.m.
The Point (Commerce Ave., between S. Main St. and Wrenn St.)
Designers Meg Caswell, Libby Langdon and Scot Meacham Wood pull back the curtain and reveal their secrets to showhouse success.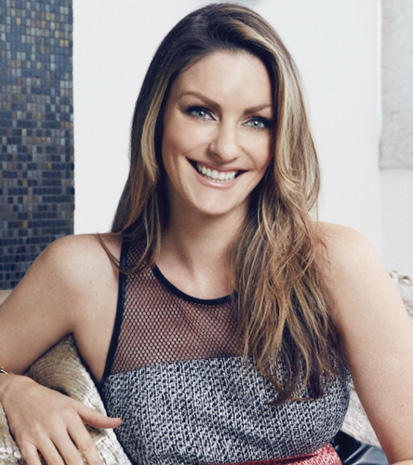 The Senses of Luxury
10 a.m. – 11 a.m.
Alden Parkes Seminar Room, 200 N. Hamilton, S. Ct., 110
Luxury was once defined by labels, but today it is defined by living. Join Traditional Home senior style editor Krissa Rossbund for a thoughtful discussion with designers Jeanne Chung, Erinn Valencich and Traci Zeller about how the focus of luxury has shifted from glamorous acquisitions and status symbols to emotional intangibles. (1 CEU)
Lift Up and Lead: Building Inspired Teams Through Impassioned Leadership
10 a.m. – 12 p.m.
Suites at Market Square Seminar Room, SAMS T1014
Join business transformation coach Gail Doby and interior designers Cheryl Stauffer, Bria Hammel, Vicky Serany and Christi Barbour, as they discuss their secrets for putting the right people in the right seats, leading and inspiring your team while freeing up more time for yourself, setting an inspiring vision that motivates and fulfills you and your team, and creating an impact on your community and the world. (2 CEU)
Biodiversity in Design
10:30 a.m. – 11:30 a.m.
High Point Tile & Marble Building, 108-110 S. Elm St.
Sustainable Furnishings Council and Zoe Bios Creative co-host a discussion with Susanna Paisley about how working with SFC can enhance your choices in both products and projects, accelerating our efforts to save biodiversity.
Understanding Today's Design Business Opportunities
10:30 a.m. – 11:30 a.m.
Home Furnishings Association, Plaza Suites, 1-527
Whether you are looking to move from being an independent designer to having a retail store, growing your design firm, getting into the furniture business for the first time or considering a significant change to your current platform, there are many areas you need to consider. During this seminar, the HFA will provide you with a pathway for increasing the probability of a successful, sustainable launch.
Beyond the Bar: A Discussion on Luxury Entertaining
11 a.m. – 1 p.m.
Monogram Appliances Glass Pop-up, at the corner of Fred Alexander and N. Hamilton
Interior designers Laura Umansky, Mark Epstein, and Shayla Copas offer their unique perspectives on luxury entertaining in the kitchen—a space once thought of for only preparing and cooking meals. The talk is followed by cooking demonstrations, delicious appetizers and handcrafted cocktails prepared by two-time champion of the Food Network's Chopped, chef James Briscione. RSVP here.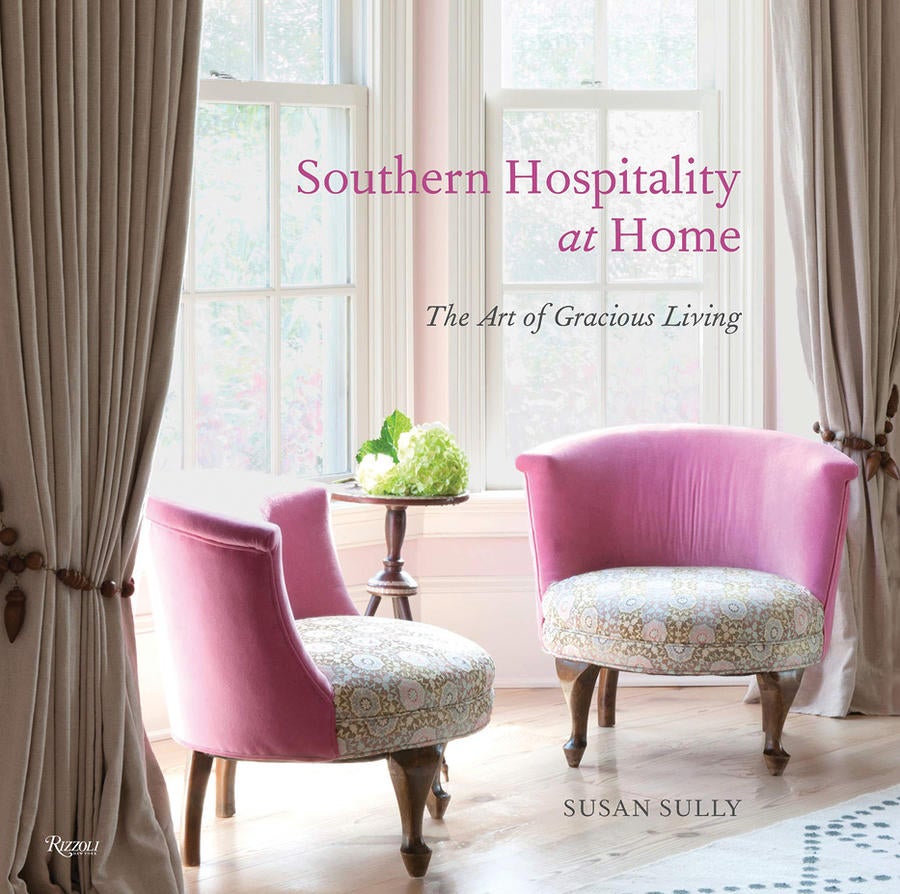 Southern Hospitality at Home Book Signing
11 a.m. – 1 p.m.
Couture Lamps, 110 W. Commerce Ave., Floor 1
Join style expert and author Susan Sully for a book signing of Southern Hospitality at Home: The Art of Gracious Living and a short presentation with Business of Home's Kaitlin Petersen about the timeless gift of hospitality running through Southern architecture, interiors and lifestyles of the past and present.
One-Stop Design Shop: The Hybrid Interior Design/Retail Business Model
11:30 a.m. – 12:30 p.m.
Universal Furniture, 101 S. Hamilton St.
More and more, designers and retailers are bridging the retail-design gap to offer an experience that accomplishes both. So how does it work, and what are the benefits and challenges? Join Furniture, Lighting & Decor editor in chief Diane Falvey as she talks with designers and retailers Teddie and Courtney Garrigan, Joni Vanderslice and Nancy Price to find out the pros and cons of juggling both sides of the business. RSVP here.
Well-Being and Design: Elements of Positive Environments
11:45 a.m. – 1 p.m.
Watermark Living, 205 S. Main St.
Uplifting, healthy, optimistic, creative, productive—these are just some of the descriptions of places we all might prefer to live and work. To help designers intentionally create such spaces, Sunbrella's Amanda Frisbee will outline elements that foster positivity and contribute to healthy environments. RSVP here.
Design Viewpoints Series: The Business of Customization
12 p.m. – 1 p.m.
High Point Theatre, Transportation Terminal
Led by moderator Beth Diana Smith, panelists Barry Dixon, Eric Haydel, Drew McGukin and Michelle Workman will share tips on how to make the customization of furniture, finishes, textiles and more a key part of your portfolio of services—and how to sell this differentiator to your clients. Complimentary boxed lunch provided. Presented by the High Point Market Authority and ASID. (1 CEU)
Styling Interiors for Photo Shoots
1:30 p.m. – 2:30 p.m.
Suites at Market Square Seminar Room, SAMS T1014
In a world of digital coverage and social media, what really goes on behind the scenes to capture the ideal lifestyle image for Instagram, marketing and media placement? Learn from some of today's leading social and design innovators, including Kathryn Lott, Gretchen Black, Mary Beth Zaehringer, Lauren Clement and Courtney McLeod, as they discuss capturing the best of your projects through styling and photography. (1 CEU)
All in the Family
2 p.m. – 3 p.m.
The Point (Commerce Ave., between S. Main St. and Wrenn St.)
Working day in and day out with family members can present some unique challenges. Join mother and daughter Teddie and Courtney Garrigan of Coco & Dash for an open and honest roundtable discussion about boundaries, balance and breakthroughs that can create harmony in both the workplace and at home.
Don't Sleep on Pinterest!
2 p.m. – 3 p.m.
Universal Furniture, 101 S. Hamilton St.
Join Adam Japko of Esteem Media and Kyla Herbes from House of Hipsters as they discuss the Pinterest comeback and how to leverage the value of the platform for your business. RSVP here.
Makers: From Startup to Success
2 p.m. – 3 p.m.
New Growth Designs, 422 N. Hamilton St.
What does it mean to be a maker, and how do you get started? Join moderator and maker Jana Phipps, as she talks with Trace Mayer, Erin Weston and Beth Collier about the long road to success and what they've learned along the way that can inform your own journey.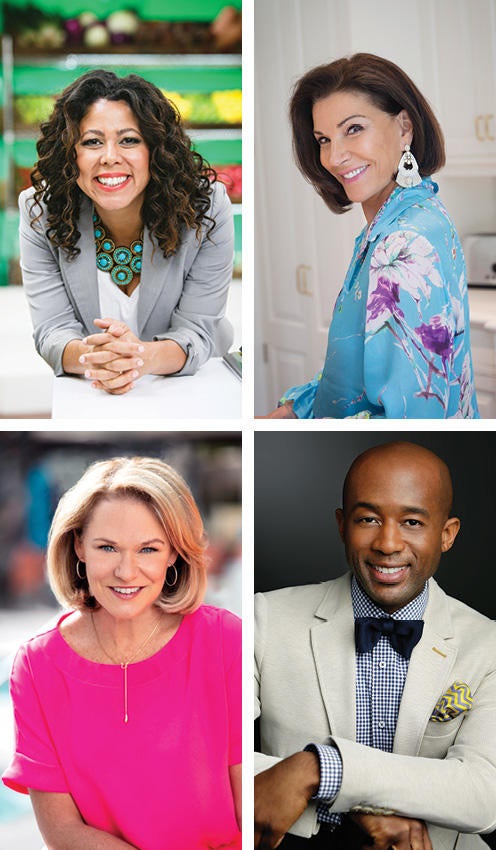 KEYNOTE: Harnessing the Brand-Building Power of TV
3 p.m. – 4 p.m.
High Point Theatre, Transportation Terminal
A starring role on television allows you to reach millions of people in mere minutes and can position you as an expert—but is it the right path for you? Join Evette Rios as she moderates a panel of interior designers who have embraced the brand-building power of television, including Hilary Farr, Libby Langdon and Mikel Welch. They'll delve into why TV exposure matters and how you can use that exposure to build your brand, make more money and acquire more clients.
New Trends in Holiday Decorating
4 p.m. – 5 p.m.
New Growth Design, 422 N. Hamilton St.
Has your holiday decorating become more of a pill than a passion? Join design experts Shayla Copas, Erin Weston, Robert MacNeill and Shay Geyer as they share their latest ideas and products for Instagram-worthy holiday interiors.
Is Product Licensing for You?
4 p.m. – 5 p.m.
Comfort Design, 101 N. Hamilton St.
The thought of a home furnishings line with your name sounds thrilling, and you've got some great product designs in the works. But how do you find a manufacturing partner? Experts Stacy Garcia, Jason Oliver Nixon, John Loecke and Charles Pavarini III join Diane Falvey, editor in chief of Furniture, Lighting & Decor, in a conversation on the benefits and challenges of licensing.
Design Harmony: Design's Influence on Health and Wellness
4 p.m. – 6 p.m.
Century Furniture, 200 Steele, 213
One of the fastest-growing influences in the industry today is the idea that great design improves health and wellness. Designers will leave the panel discussion armed with documentation and new marketing tools that will allow them to receive credit for providing healthier homes. (1 CEU)
Designing for Celebrities
4 p.m. – 6:30 p.m.
Simply Amish, IHFC, D1102 and D1144
Interior designer Cindy Shockey shares what it's like to design for a client who has a million Facebook followers, a TV show, and a camera crew following your every move.
50th-Anniversary & New Collections Celebration
4 p.m. – 7 p.m.
Wildwood, 200 N. Hamilton St., Floor 1
Guess who's turning 50! Mark Wildwood's big anniversary with a sip and stroll through the showroom, and meet Claire Bryson and explore her new chandelier collection.
HPMKT Design Tribe Mixer
5 p.m. – 7 p.m.
The Point (Commerce Ave., between S. Main St. and Wrenn St.)
HPMKT Brand Ambassadors Deb Barrett and Jackie Von Tobel invite you to a special Market soiree for lively conversation. Over drinks and delicious bites, they'll dish on top takeaways and the secret sources they've discovered this Market and how to capitalize on them.
Third Night: A Progressive Gala
4 p.m. – 7 p.m.
525 N. Wrenn
Join vendors for Southern noshes, festive beverages, and conversations with some uber-talented designers about how their vision comes to fruition on the showroom floor. RSVP here.
Third Night Gala: Bubbles & Baubles With Alden Parkes and Replacements
4 p.m. – 7 p.m.
200 N. Hamilton St., Suite 110
Grab a glass of bubbly and bedazzle yourself with gorgeous baubles! Try on and shop this over-the-top collection of estate jewelry from Replacements while enjoying light fare and live music. Be inspired in amazing spaces created by 12 notable designers.
Universal Semiannual Market Party
5:30 p.m. – 9:30 p.m.
Universal Furniture, 101 S. Hamilton St.
Join Universal Furniture for its semiannual celebration, and reconnect with Market friends and family. Enjoy cocktails and hors d'oeuvres and live music from Lulu the Giant. RSVP here.
24th Annual International Society of Furniture Designers Pinnacle Awards Gala
5:30 p.m. – 9 p.m.
High Point University's Congdon School of Health Sciences
Join keynote speaker and co-host Christiane Lemieux, emcee Bill McLoughlin, and a who's who of our industry's design talent—including BOH's own Kaitlin Petersen—for an evening honoring the best in furniture design, in an extraordinary building on the beautiful High Point University campus. From 5:30 to 6 p.m. is the student meet-and-greet, the reception begins at 6. RSVP here.