Getting the Most Out of Your Photography Budget  10 a.m. – 11 a.m. | Alden Parkes Seminar Room, 200 N. Hamilton St., Suite 110 Elle Decor A-Lister and author Grant K. Gibson and celebrated photographer Stephen Karlisch share tips and tricks from both ends of the lens. There will be a post-presentation book signing. (0.1 CEU)
Sherwin Williams Colormix Forecast 2019  10 a.m. | Universal Furniture Showroom, 101 S. Hamilton St. Forty-two colors, one master palette, six color personalities are in store at the Sherwin-Williams Colormix Forecast. Only at this presentation can you get a fan deck and brochure. Imagery, research and statistics supporting the forecast will be included. (0.1 CEU). RSVP here.
SFC's Wood Furniture Scorecard Panel 11:30 a.m. – 12:30 p.m. | IHFC Green Wing, Top Floor The National Wildlife Federation and Sustainable Furnishings Council recently teamed up to create a Wood Furniture Scorecard, used for measuring wood sourcing policies for North American furnishing brands. Learn from the leaders about why they developed robust wood sourcing policies and how they are used for improving consumer engagement and supply chain management. Lunch will be provided.
Design Viewpoint Series Wellness in the Home: How to Sell Healthy Design 12 p.m. – 1 p.m. | High Point Theatre, Transportation Terminal "Wellness" is more than a buzzword; it's a non-negotiable component of spaces that are both beautiful and positive. Learn how to sell healthy design in this series led by Sarah Walker of The Curated House, along with panelists Jennifer Jones Condon, Blanche Garcia, Young Huh, Lisa Kahn and Richard Ouellette. These leaders will provide their perspectives on wellness in the home by showcasing key projects. Lunch provided. (0.1 CEU)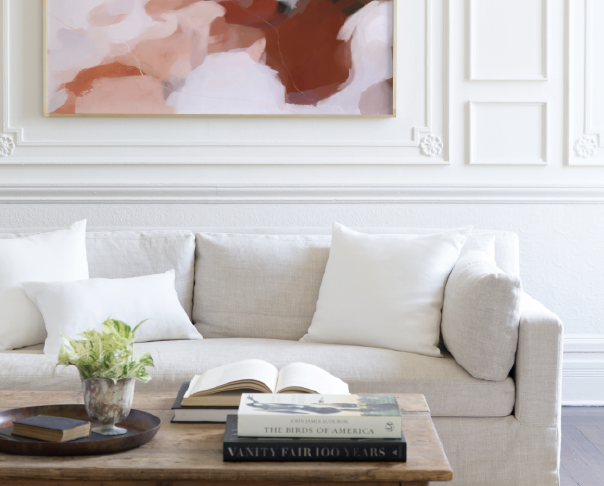 Minted Julep Soiree 1 p.m. | Suites at Market Square, Booth M-2029 Come see Minted's limited-edition and original art by independent artists, as well as designer vignettes by North Carolina native MA Allen and Style Spotter Justine Macfee. All attendees will be entered to win a $500 sitewide raffle.
Coastal Living Presents Coastal Trends for 2019 2 p.m. – 3 p.m. | Universal Furniture, 101 S. Hamilton St. Coastal Living magazine homes editor Ellen McGauley leads a panel on the top coastal trends of next year. RSVP here.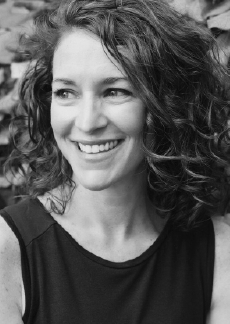 Julianne Taylor Style and Mitchell Black Wallpaper Debut  2 p.m. – 4 p.m. | Mitchell Black, IHFC, G263 Julianne Taylor and Mitchell Black are launching a new collection of travel-inspired wallpaper designs, which includes patterns inspired by African wax print textiles. 
Keynote Series Materials Matter! The Resurgence of the Physical in Our Increasingly Digital Lives 3 p.m. – 4 p.m. | High Point Theatre, Transportation Terminal It's a fight to the finish between screens and materials: Which one will dominate your focus? Andrew Dent, executive vice president of research and chief material scientist for Material ConneXion, explores how innovative materials allow designers to pivot off screens that absorb our attention.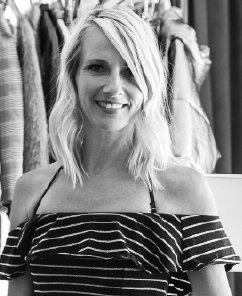 Norwalk & Fashion Snoops Discuss: From Culture to Product 4 p.m. – 6 p.m. | Norwalk, IHFC, M-108, Main St. Forecaster Jaye Anna Mize of Fashion Snoops, designer Kim Salmela for Norwalk Furniture and special guests discuss how cultural shifts impact the creation of design, from project-based custom furniture pieces to entire furniture collections, from designing interiors to crafting huge consumer concepts and experiences. Sponsored by Crypton.
Hamilton Wrenn Third Night Event  4 p.m. – 7 p.m. | Hamilton Wrenn Area of High Point Market Breeze through the showrooms at the Hamilton Wrenn Design District for bites, drinks, entertainment and prizes. Scarborough House is one of many participating at this block party-style event.
Photos courtesy of event organizers.