Breakfast with Barry Dixon 8 a.m. – 9:30 a.m. Tomlinson Companies and Steelyard are pleased to invite you to a special insider breakfast with internationally renowned designer Barry Dixon. Enjoy a delicious meal while learning a few tips from a master. What a great way to start your Monday! Tomlinson Companies, 525 N. Wrenn St.
Pearson Presents: Elsie, Tony and Me 10 a.m. Hutton Wilkinson leads a lively course on the amazing impact of the legendary Elsie de Wolfe and Tony Duquette on 20th-century American interior designers. The program begins with de Wolfe and leads to her apprentice, Duquette, who became the master of maximalist design. At 18 years old, Wilkinson joined Duquette as a volunteer and apprentice. Discover how this iconic trio shaped the world of interior design. Q&A to follow. RSVP: rachel.jaklik@heritagehome.com. (1.0 CEU) Pearson, Market Square, 305 W. High Ave., MS300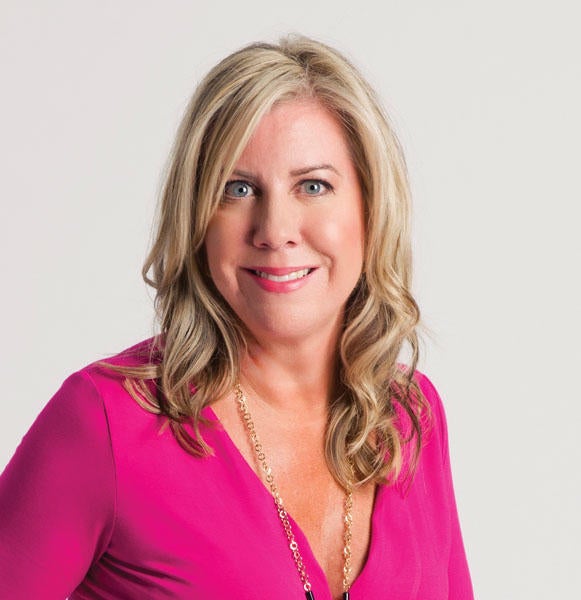 Your Design Sweet Spot with Michelle Jennings Wiebe 11 a.m. – 12 p.m. Are you scared of burning out on your current track? Do you want a renewed passion? Michelle Jennings Wiebe of Studio M shares how her own career has evolved, how she is intentional about thriving each day, and how she helps designers find their personal sweet spot. RSVP: universaltothetrade.com/marketevents Universal Furniture, 101. S. Hamilton St. 
Expanding Your Design Firm with Brick-and-Mortar 11 a.m. – 12 p.m. In today's digital marketplace, consumers still want to see and feel home furnishings in person. But before opening a home store, doing homework is critical. Join Barclay Butera, Bobbi Jo Engelby, Susan Jamieson, Christopher Kennedy and Lori Paranjape as they share the ins and outs of opening a retail location, including combining online and in-store marketing strategies; creating a unique customer experience; design collectives; hidden costs; and finding the right location. The panel will be moderated by Designers Today editor in chief Jane Dagmi. Presented by Aspire Design and Home magazine, Designers Today and IMC DesignOnHPMKT. (0.1 CEU) Suites at Market Square, 200 W. Commerce Ave., Seminar Room T-1014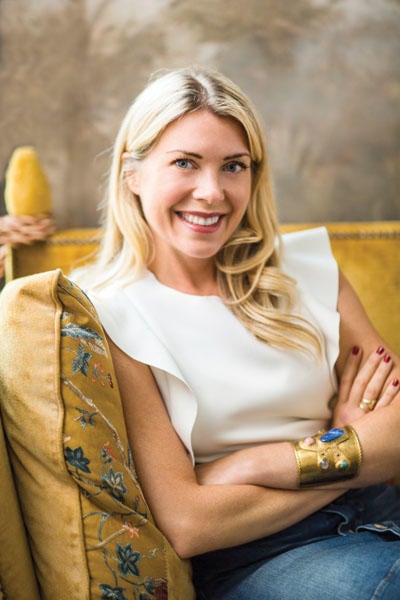 Design Viewpoints Series Finding a Healthy Balance in Your Daily Demands 12 p.m. – 1 p.m. Hear from design leaders who are balancing their professional careers with personal responsibilities and a desire to live a healthier lifestyle. Improve your balance and understand what role your colleagues and family play in the process. This all-star panel, moderated by Tori Mellott of Traditional Home, will include Philip Gorrivan, Alexa Hampton, Erika Ward and Michelle Workman, all working parents currently managing their own design firms. Presented by the High Point Market Authority and ASID. Complimentary boxed lunch provided. (0.1 CEU) High Point Theatre, Transportation Terminal, 210 E. Commerce Ave.
Marketing Video 101 1 p.m. – 2 p.m. A video can convey ideas faster than any ad and capture attention quickly—so why aren't you using video in your marketing? Designer Marina Case discusses why video marketing is key, sharing how to find the best angles and lighting, as well as how to reach more people. Q&A to follow. (0.1 CEU) Alden Parkes Seminar Room, 200 N. Hamilton St., 110
Architecture and Design: A Hand-in-Hand Approach 2:30 p.m. – 3:30 p.m. Don't miss this engaging discussion on how today's architectural design trends differ from those of the past, as well as how the working relationship between an architect and designer should be a dynamic collaboration. Among the panelists are Christopher Grubb, president of Arch-Interiors Design Group, and Adam Sebastian, architect and designer at Stitch Design Shop. Q&A to follow. (0.1 CEU) Suites at Market Square, 200 W. Commerce Ave., Seminar Room T-1014
Cocktails and Canapés with Traditional Home, Barclay Butera and Lexington Home Brands 4 p.m. – 6 p.m. Join Traditional Home and Barclay Butera for an informal gathering at the brand's super-chic location in downtown High Point. Tour the newly decorated showroom showcasing the Newport and Brentwood collections and enjoy photo opportunities, music and more. Lexington Home Brands Design Studio, 116 E. Commerce St.
Third Night: A Progressive Gala 4 p.m. – 7 p.m. Live street entertainment and music, themed parties and influencer events will thrill guests at this newly debuting party. Hosted within 57 participating showrooms, Third Night invites Market guests to embrace their sense of discovery and explore showrooms within a set section of Market in a progressive-dinner-party format. Hamilton Wrenn Design District, Hamilton St. and Wrenn St.
Universal Furniture Semiannual Soirée 5:30 p.m. – 9 p.m. Join Universal Furniture for its traditional Market celebration. Enjoy cocktails, hors d'oeuvres and live music. RSVP online.  Universal Furniture, 101. S. Hamilton St.