Showroom openings and a sparkling new kitchen-bath concept are shaping this summer's Las Vegas Market. Here's our rundown on news to know before heading to the show.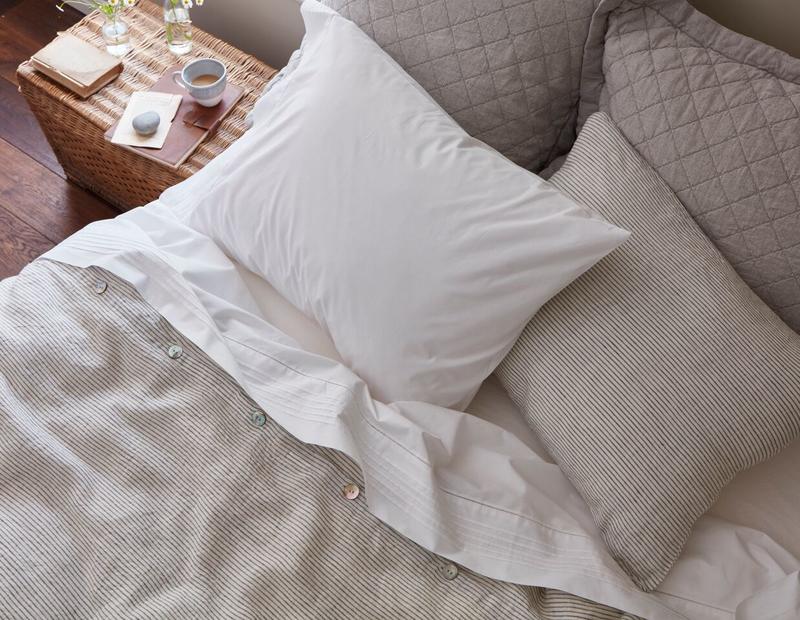 New Lease(s) on Market
The summer edition is ringing in the new with more than 20 showrooms making their debuts—whether it's first-timers or the newly relocated. Heritage carpet and rug maker Stark Carpet & Stark Studio Rugs (C123), cowhide specialists BS Trading Co. (B354), and glamour-infused furniture manufacturer Meridian (B745) are a few of the fresh facades popping up on the main showroom floors.
Products from these and others will be on display in the inaugural Designer Showcases (A210), an initiative made up of 30 curated vignettes. More introductions await on the temporary show floors. Las Vegas Market's exclusive design showcase Salon West welcomes Mastour Fine Rugs Est. 1890 (C583) and whimsical decorative arts maker Sugarboo & Co. to its West Coast roster featuring returning vendors like Oly Studio (C596D) and Mitchell Black (C582). And over in The Pavilions, family brand Taylor Linens shows off its hand-quilted bedding and tailored window treatments in its Market debut.
Following big renovations, rug maker Couristan (B360) and European-inspired etúHome by Europe2You (C500) will celebrate the grand openings of their newly expanded showrooms. Recent movers Broyhill Furniture (B1280), Modus Furniture International (B570), Real Flame (A934), and Walker Edison (A638, A642) will also be showing off their new digs.
Support Systems

There's no such thing as an off season at the Las Vegas Design Center. It's angling to be even more of a destination for designers near and far any time of year. Many changes will be unfolding over the next six months—read our feature for details on that end—but you can get an early fix of the resources to come at the newly debuted Kitchen & Bath Resource Center (A110). The year-round showroom concept features two floors of products from top brands like Currey & Company, ILVE and Walker Zanger.
Growing Opportunities
Just when you clocked that last mile and thought Market couldn't grow any bigger, International Market Centers, parent company of World Market Center, announces it's merging with AmericasMart Atlanta. The transaction, which officially closes this month, will unite more than 20 million square feet of permanent showrooms in Las Vegas, Atlanta, and High Point, North Carolina, making IMC the world's largest permanent mart operator. 
"Exceptional businesses continually grow their value propositions for their customers, and that will be our focus: growth of opportunities for expanded commerce for both our tenants and the buyers attending our markets," said Robert Maricich, CEO of IMC, in a video following the announcement. Financial terms of the deal were not disclosed, but it's been confirmed that the individual markets will continue to operate under their existing names and branding.