Vegas is hotter than ever and we don't mean temp-wise. Record-setting market attendance rates and a number of new and expanded showrooms are sufficient supporting evidence. One key witness? Vanguard Furniture president Andy Bray, who's launching the brand's first West Coast showroom at Market. Here, he explains why.
Customization for All Expanding the accessibility of Vanguard resources to West Coast designers and distributors stands at the forefront of the brand's first-ever showroom in the region. "We plan to keep our showroom open daily on a year-round basis to better serve our growing retail and design base in the west," says Bray. "Because virtually everything we offer is available in hundreds of fabrics and 70-plus finishes, we trust interior designers and consumers alike to collaborate and create one-of-a-kind signature pieces."
At 3,250 square feet, the new space has been a test in adapting the custom furniture maker's larger showrooms. Rather than congesting it with inventory, Vanguard is using the smaller footprint to share a refined impression of the brand itself. "Our business model is simple," says Bray. "Unlike other furniture companies, we don't try to re-create ourselves every six months. We challenge our A-list of designers to add to and improve upon their existing collections."
Categorizing Vanguard's inventory simply into designer collections doesn't do them justice. Behind nearly every Vanguard piece is an industry renowned designer, namely Michael Weiss, Thom Filicia, Barry Goralnick, John Black and, most recently, Kataryna Dmoch. "This varied team of designers is an embarrassment of riches. Each brings his or her own point of view to perfectly scaled, deliciously unique works of art that are as much sculpture as pieces of furniture," says Bray.
In Other News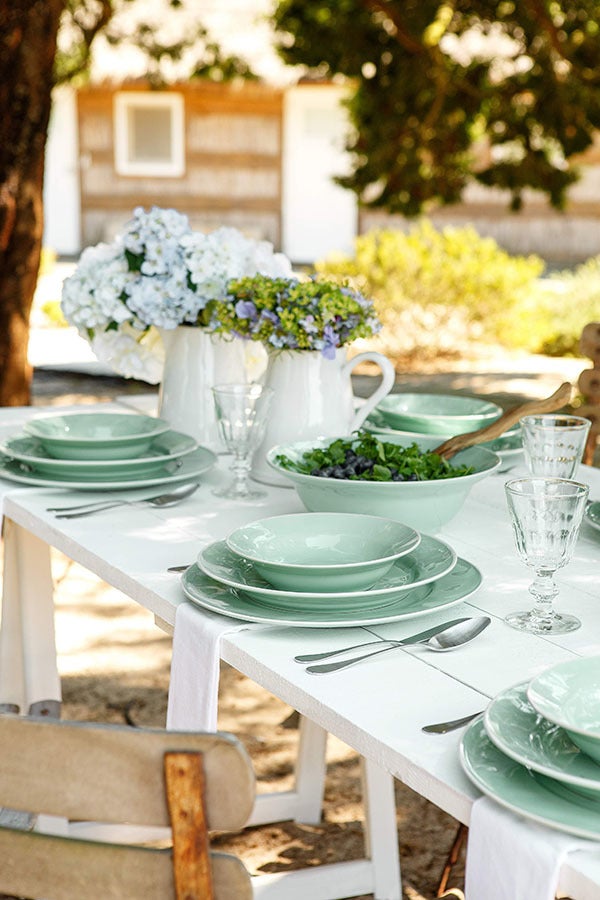 Ready and Set The summer Market has a lot to bring to the table—literally! Tabletop wares are among the fastest-growing products at Vegas's gourmet-related showrooms, with 15 new and expanding names in the category. European stoneware manufacturers Costa Nova, Casafina and Grestel join a list that numbers 500-plus. Costa Nova C139, Casafina C139, Grestel C139
The Artisan Era Handmade is here to stay. Even after expanding, the artisan category sold out of exhibitor space, with a record 320 handmade gift and home decor vendors making the cut. Shop West Coast–made goods at Artisanal LA, a returning pop-up showcase featuring works by more than 35 Los Angeles-based creatives. Artisanal LA, Pavillion 1