Three shows that anchor the city's annual design festival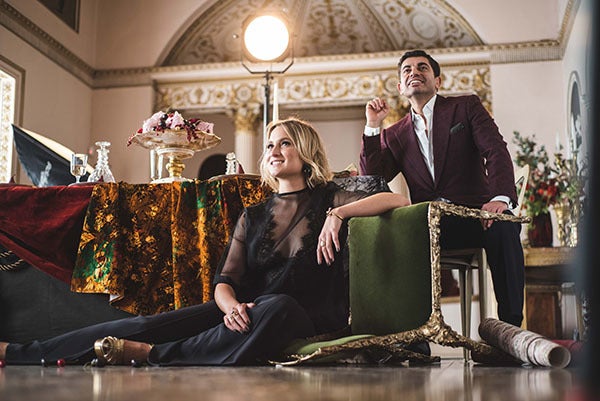 September is awash with design happenings (hopefully not literally, given British weather) and brings a no-picnic-to-navigate flurry of activity. If you can't conquer the deluge of London Design Festival events, don't panic. Our advice: Take in these three shows and you'll easily earn your design-fest street cred.  

Decorex
September 17-20 
Decorex is toasting to 40 years, but it's hardly in the throes of a midlife crisis—instead, the high-end design and decor showcase is celebrating its tried-and-true partnerships with notable designers. Impressive collaborators like Hassan Abdullah, Sophie Ashby, Anna Burles, Luke Edward Hall, Simon Hamilton, Daniel Hopwood and Victoria Meale will be producing a tableau vivant for the show's ad campaign. And yes, you can raise your glass at the fair's beloved Champagne Bar! This year, the space will be created by designer Shalini Misra, taking inspiration from The Great Exhibition of 1851. Syon Park, Brentford, Middlesex, TW8 8JF
British Craft Pavilion at the London Design Fair
September 21-24 
Launched last year and doubled in size this edition, the application-based British Craft Pavilion is curated by Hole & Corner, a print quarterly devoted to craft. It features more than 40 exclusive exhibitors like Reiko Kaneko, Tanya McCallin and Tortie Hoare. Participants will show off their wares in a space accented by two grand-scale, commissioned installations and a craft cafe. Check out makers and masters like Claire Coles, a couture wallpaper mural and appliqué artwork artisan; Forest + Found, known for textiles, objects and installations; and Lacquer Studios, specializing in Oriental and European lacquer and historic painting techniques, among this year's chosen few. Old Truman Brewery, formerly home to the city's largest brewery, plays host. 91 Brick Lane, London E1 6QR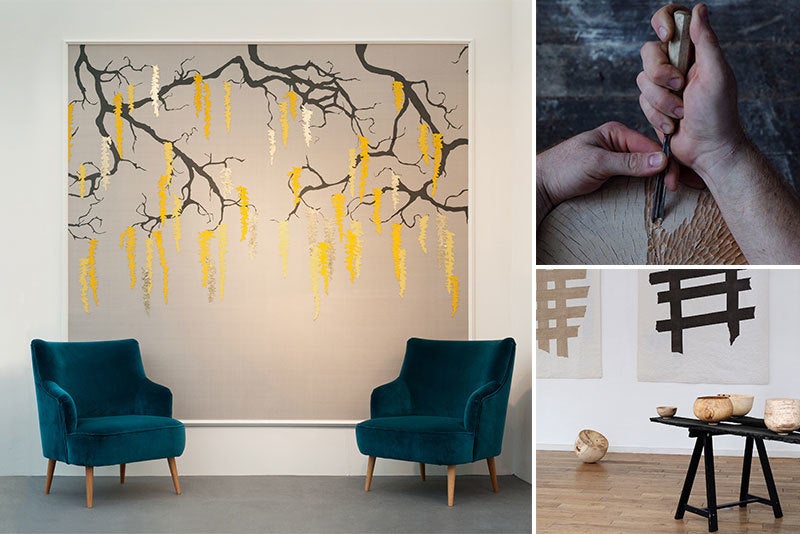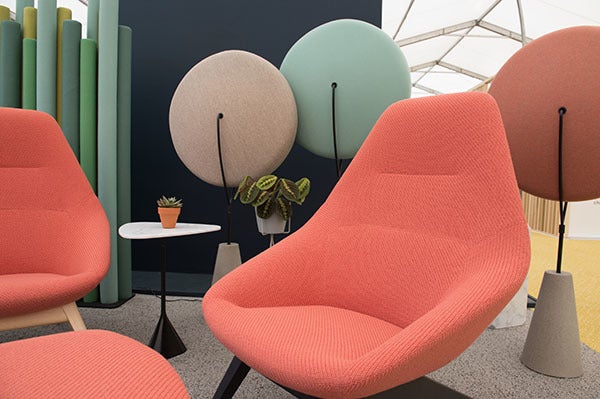 DesignJunction
September 21-24 
Spreading its wings over four new King's Cross locations (Cubitt House & Cubitt Park, The Canopy, Granary Square and The Crossing), Designjunction will host 200-something furniture, lighting, accessory, material and technology brands, showcasing their wares via pop-ups, installations and other features. Must-sees include Wallace Sewell's bright, woven soft goods at the Megaro Hotel; the premiere of Another
Country's Hardy series, an update on designer David Irwin's chair; and a stunning partnership between Deadgood and on-demand office space provider Breather that will transform a former warehouse into a calming, furnished penthouse with airy skyline views.  Locations throughout the city.