Antiques add soul and story to a space, and High Point, North Carolina, has become an essential place to purchase these uniquities—at Market and, more recently, year-round. Dealers are taking note and expanding their presence in the area. Gosia Korsakowski of Chicago-based Architectural Anarchy maintains booths at not one but two venues in town to keep a foothold in the burgeoning scene. "High Point attracts serious buyers," she says, echoing a common sentiment.
One of those buyers is Athens, Georgia–based designer Tami Ramsay of Cloth & Kind. "The High Point antique and vintage scene is our go-to for binge sourcing," Ramsay told me. "It's literally a resource we can't do without—some of our most interesting, singular and cherished finds have been from there."
The High Point antiques boom has led to an early rush, as designers congregate days prior to Market's official opening to get first dibs. "Every market, they come earlier and earlier, literally trying to sneak in the door days before we open," says Steph Schofield of the dealer collective 214 Modern Vintage, which opens the Wednesday before Market.
Retailer and designer Rich Schell is one such devout early bird, relishing High Point's "sophistication" compared with the "big, ugly antique malls" in his home state of Colorado. "There's a lot of FOMO around this scene," says Schell, whose first Thursday-morning stop is the Antique & Design Center of High Point, located in Market Square. Out of its 70-plus dealers, Schell beelines for Carol Pollard Antiques. "They are true pickers and finders," he says. "Their stuff is amazing and at a great price point—but if you are late, everything is sold."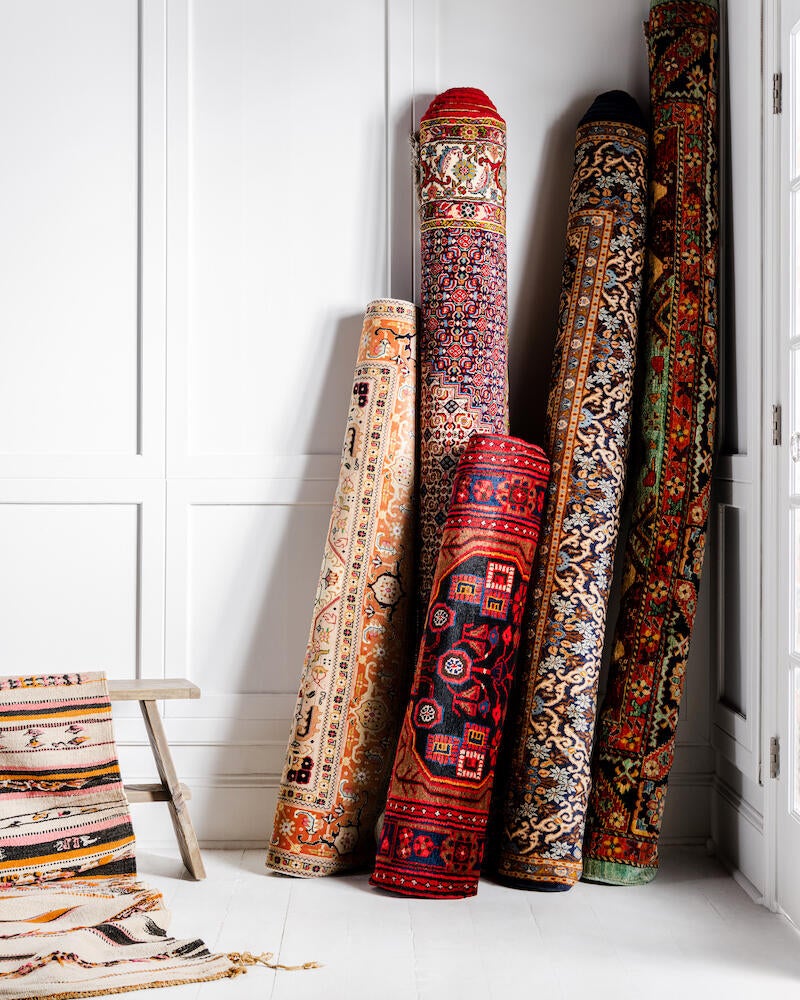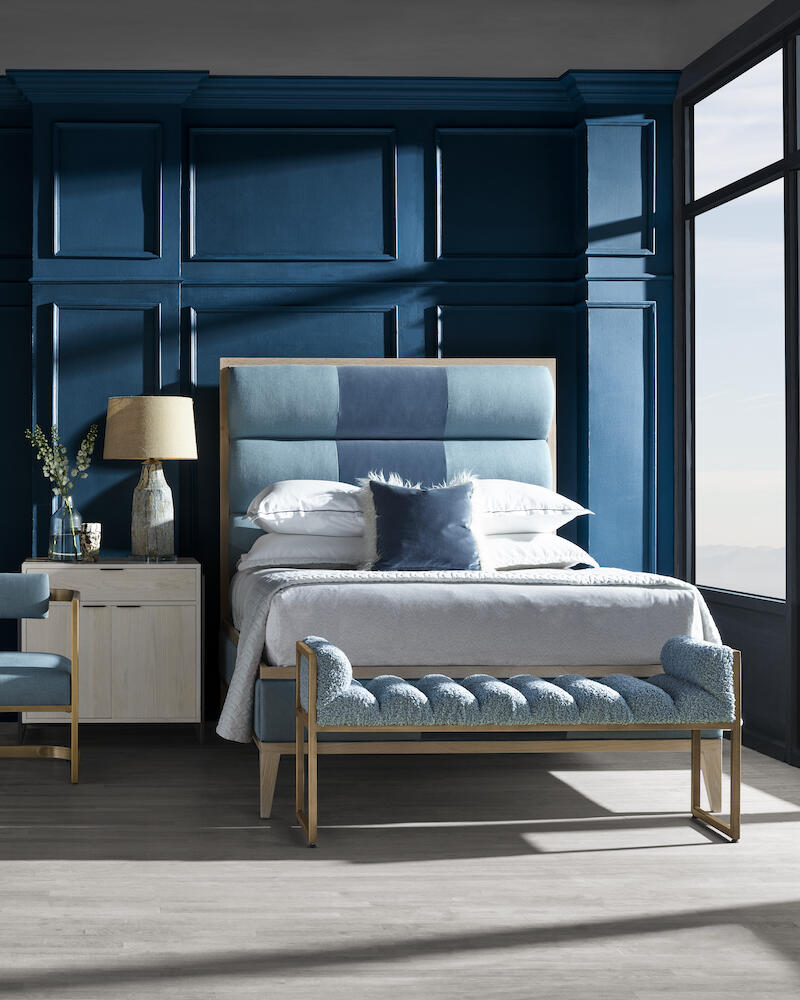 Amanda Kinney, who co-owns the Antique and Design Center, says much of High Point's antiques allure is in the curation. "Here, you're not weeding through fields of all levels and types of merchandise," she explains. "We cater to designers, and the dealers who come here have a certain aesthetic that designers can connect with."
Schofield feels similarly. "The designers who share your vision will find you—there's nothing more gratifying than linking up with your people," she says. Pasadena, California–based designer Jeanne Chung, who makes the biannual pilgrimage to 214 Modern Vintage, fondly recalls acquiring three Martin Sumers paintings from dealer Gillian Bryce "before Kelly Wearstler got her hands on him."
Antiques aren't just showing up in dealers' shops—High Point Market's furniture makers also rely on vintage and one-of-a-kinds to lend character to while sourcing antiques for projects was once optional, supply chain challenges and sustainability awareness have ushered new buyers into showrooms where so much is new. That was how Bobo Intriguing Objects—a curious mix of French and Belgian commercial and garden antiques, and now a High Point destination in its own right—first dipped its toe in the Market, partnering with Lee Industries in 2008.
Antiques are also scattered among the new furniture introductions at Gabby, Modern History and South + English, to name a few. Modern History's Michael Beaver likes to accessorize with European Impressionist and Modernist paintings from 1850 to 1950, while South + English's Palmer Smith focuses on unique lighting. "We purchase one-of-a- kind lighting because that production route requires lots of inventory and management, and we wanted to keep our focus on [manufacturing] larger-ticket items like furniture and upholstery," he explains.
Antique rugs are plentiful around town too, with a cluster of showrooms around Market Square, including Feizy, Unique Loom and Eliko (a favorite of Ramsay's). Roughly 30 percent of Feizy's inventory of 30,000 one-of-a-kind rugs are more than 20 years old, while Unique Loom's vintage supply—about 700 on hand in each showroom—is in the 50-year range. A few blocks away, Capa boasts stacks of vintage Turkish Anatolian rugs, yastiks (small rugs that double as pillows when rolled) and Moldovan kilims.
Courtesy of Bobo Intriguing Objects
While sourcing antiques for projects was once optional, supply chain challenges and sustainability awareness have ushered new buyers into the world of "used" furnishings. Korsakowski noticed the uptick as a lot of designers who previously didn't use vintage pieces started to buy from her because of delays.
Jared Weinstein of Golden Oldies has also felt the unprecedented pandemic boost. Though his family-owned company has been in business for 50 years and exhibiting in High Point for 10, the Weinsteins decided to open a new space, Chelsea on Green, in April. The 20,000-square-foot multi-dealer destination is open five days a week—between the demand from retail and hospitality clients and growth of the North Carolina economy, Weinstein says, "it's foolish not to be open. There's too much opportunity."
Those same market forces prompted Jana Vaughan and Joey Marlowe to open the 26,000-square-foot Boxwood Antique Market last August. The two met while working at the Twin Deer Antique Mall in 2019 and decided to find a place of their own downtown. "We saw a big need for a market offering high-end antiques, designer decor, gifts and vintage goods," says Vaughan, whose network of 130 vendors and 100 consignors (South + English's Smith is one) bring a mix of formal, primitive, industrial, midcentury and French imports, as well as fabric lampshades, outsider art and gently worn clothing. For a unique touch, classic movies play on large screens throughout. "Joey wanted us to be like antique Disneyland," says Vaughan.
An influx of players in the marketplace has generated a slew of new choices—and a fresh buzz around the category. "High Point is becoming more of a place to shop for antiques as we now have three antiques malls open year-round," says Charles La Vene, an insurance salesman turned antiques and high-end fabric dealer, whose store, Charlie La Vene Antiques & Fabrics, is near the big chest on Hamilton. Fellow dealers see the upswing as opportunity, not competition: "The more antiques stores, the better," says Randall Tysinger, who has operated his eponymous High Point shop stocking European antiques for more than 35 years. "It develops a customer base and creates interest."
Many antiques dealers also hope that designer interest in their wares can be a catalyst for city-wide transformation. Weinstein, Kinney, Beaver, Smith and Tysinger are all members of High Point x Design, the nonprofit organization founded in 2020 to bring together showrooms, brands and dealers in High Point that stay open outside of Market, and which I joined as managing director earlier this year. Kinney is now opening the Antique & Design Center by appointment and for HPxD events, and Schofield routinely fields calls from designers who have never been to Market but have heard about the antiques. "When you think about it, it's kind of astonishing that a vintage venue is a gateway for trade members coming to Market for the first time," she says. "It is evidence of how important this niche is—vintage, antique and one-of-a-kind is absolutely a draw to the area."
With so much energy and enthusiasm around the category, some believe High Point has the potential to be its own version of Round Top. "We are pushing to get High Point on the map as much as possible," says Weinstein.
"It suddenly seems like antiques venues are popping up all over town," adds Kinney. "It's funny how things take many years to happen overnight."
Homepage image: An array of antiques at Chelsea on Green | Courtesy of Chelsea on Green