You may know it's time to make a hire—but what kind of help you need? Here's how to find the employee who will change your firm for the better.
You are overwhelmed with work, and you need help. For many designers, that much is a given. Figuring out what shape that help should take, on the other hand, is often rife with uncertainty. There is no easy shortcut or cookie-cutter strategy here. After all, no two design firms are structured in the same way. What positions you add to round out your firm will depend on your business's size, age and needs, not to mention your likes and dislikes, goals for growth and approach to delegating. But universally, designers who have grown their teams say the secret to success is outsourcing tasks so that the principal can spend more of their time on what they do best: design. So where to begin? First, make a list of everything you do. Next, circle the things you'd be eager or willing to hand off to a new employee. Then, consult this handy guide to the types of roles employees can fill. Your next hire just might surprise you.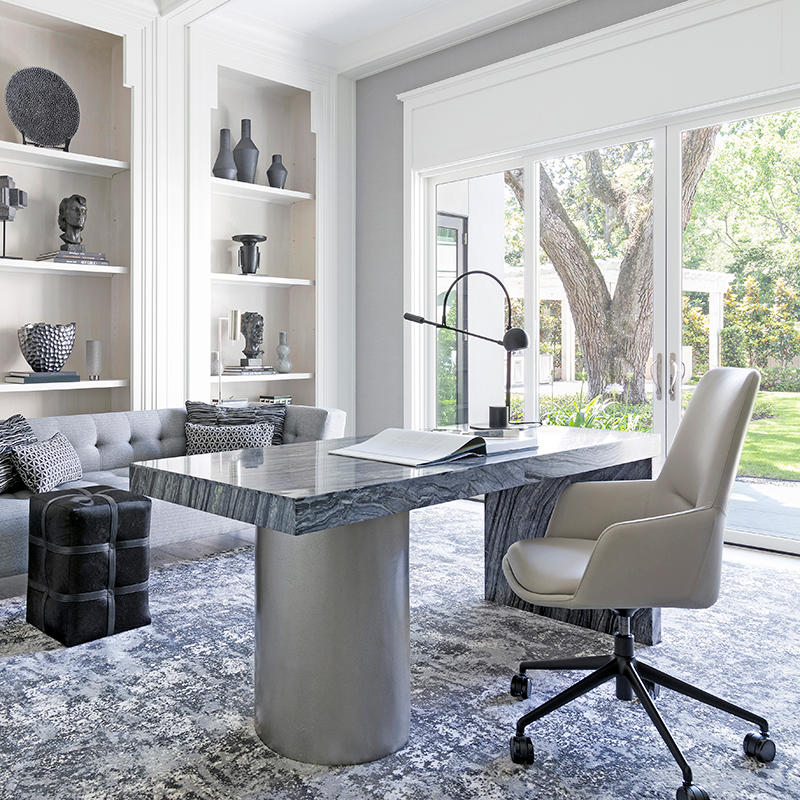 Courtesy of Benjamin Johnston Design
Design Assistant

What they do: The design assistant is an entry-level employee—often someone with an associate or bachelor's degree in design and up to two years of experience. The candidate who fills this position, while armed with the skills and knowledge necessary to grow within the company, will come in pretty green.
Why you might need one: If you're looking to grow your firm, bringing on a design assistant for extra support is a great place to start, especially if you view the hire as a long-term investment in your business. When Philadelphia-based designer Glenna Stone started growing her team after four years as a solo designer, her first two hires were a design assistant and an administrative assistant—a move that allowed her to be on the road meeting with clients and visiting showrooms while her two employees kept the wheels turning at the office by helping with design documentation and related administrative work. "I realized that's not really where I should be spending my time," says Stone. "At that time, those positions were kind of like jacks-of-all-trades, helping me run things on the operations side of the business from an administrative standpoint." In addition to easing the workload, hiring a design assistant is also an opportunity to nurture talent within the firm. But it also means taking things slow and appreciating that you are helping an employee develop, says Erich Ploog, managing partner at Benjamin Johnston Design in Houston. In Ploog's experience, it can take up to 18 months for the firm's assistants to become completely proficient at what they do, which includes support tasks like preparing graphic materials for presentations; conducting site analysis by surveying existing conditions, furnishings and measurements; producing design layouts for interior space planning through software like AutoCAD and Revit; and sourcing fabric, furniture and fixtures. To account for the longer learning curve, Ploog's firm implements quarterly skills check-ins to ensure new team members are on track to nail their duties and, eventually, move up within the firm. "So much of this job is learned in the field and through work experience that [promoting from within] is the only way that we've found that's been successful," says Ploog. While the payoff can be large, it's also a risk: "You've got to make that leap of faith," he says.
How this hire can change your business: While it may take time for a design assistant to become self-sufficient, with a little oversight, even that learning curve can work to a designer's advantage. Ploog says that after onboarding the firm's assistants, he intentionally takes on a few smaller projects—like a single bathroom renovation—which double as training exercises for the new hires as they become familiar with the firm's design process, workflow and general operations. In the long run, a design assistant who grows along with your firm has the potential to become the junior or senior designer who opens the business up to even further expansion. "We're going to give people as much responsibility as they prove that they can handle," says Ploog. "The faster they can get there, the better because it's the only way we can grow our business."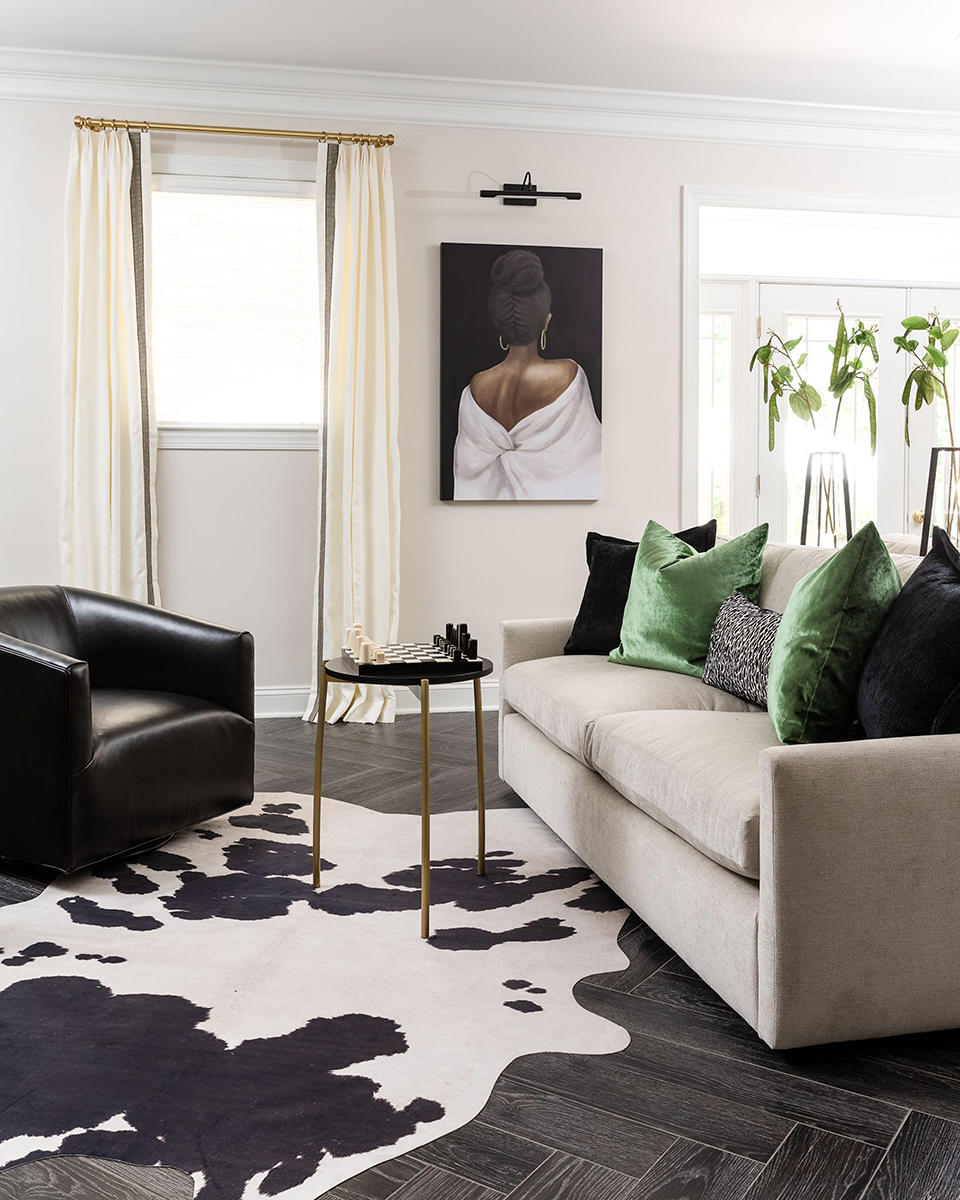 Junior or Senior Designer

What they do: In general, junior designers have less than five years of experience and take on a support role in the design process, assisting with sourcing and compiling materials related to design-concept planning and presentations. (If there's not someone in an operations-focused role at the firm, junior designers may also take responsibility for a project's ordering and administrative tasks.) Senior designers, meanwhile, typically have more than five years of experience and facilitate the design process with stronger oversight by coordinating with clients, architects and builders.
Why you might need one: Staffing a firm with additional designers is the surest route to taking on more projects. By building out a design team, a firm can handle a larger workload, with the principal having a hand in the overall design process and vision of each project but spending less time in the weeds of the job. For Sara Malek Barney, onboarding additional designers was the first significant step—albeit a scary one—toward scaling up her Austin, Texas–based firm, Bandd Design. "I was hesitant to do it for a while because I wanted to retain control of all the design," she says. "But when I brought somebody else in, I was able to take on more work and put focus back on the business a little bit."
How this hire can change your business: Along with allowing for a greater workload, staffing up with additional designers has helped Sallie Lord, owner and principal of Chantilly, Virginia–based firm GreyHunt Interiors, deliver an improved customer experience. Her approach is also a case study in how hiring a design team doesn't have to mean delegating the details. Instead, she has found that because her team is well versed in the workings of each project, clients can often get quick answers to their questions even when Lord herself can't come to the phone. "It allows me the opportunity to design, because I still do the majority of the selections—the direction of all projects goes through me—but it has helped to support me in my role," says Lord. "Not only has it allowed us to produce even better projects, I think it's also more seamless and our clients feel taken care of. We are very quick to respond to all of our clients, and I think that people really respect that." 
Operations Manager

What they do: Amid the many moving parts of the design process, an operations manager can provide much-needed organization. Duties vary but can include maintaining documents, contracts and client files; making purchase orders and specification sheets; tracking orders and corresponding with receivers; scheduling installs alongside designers and clients; and coordinating photo shoots. While a design education and background isn't essential to the post, professional experience is a huge asset.
Why you might need one: Offering extra support with the firm's organization and processes, the operations manager can be a great hire for a solo designer looking to dip their toes into delegation—or for a team of designers that needs administrative support. If you aren't hiring someone with operations experience, Seattle-based designer Michelle Dirkse suggests hiring an administrative assistant and allowing them to grow into the role of operations manager, which comes with more responsibilities and benefits from a better understanding of the firm's processes. At Jessica Lagrange's Chicago firm, director of operations Evelyn Rangel had 13 years of business experience before she joined the team—and not only a deep well of problem-solving skills needed in a client-facing role, but also connections and resources that were helpful in building out the firm's support system of financial consultants, lawyers and industry specialists. "The key for me was understanding the process by having those conversations with the designers and realizing how A affects B and B affects C," says Rangel of her transition into the design industry. "It's about being able to capture that and streamline it into a process that's effective across the firm."
How this hire can change your business: The biggest benefit of bringing on an operations manager is that as they take on more administrative responsibilities, designers have more time to dive into the creative side of the business. "It allows you to not be absent from that process but to focus more on design," says Dirkse. "[You can] collaborate to make sure that everything is purchased correctly and to schedule the installs, but it's nice to have that person checking in on it."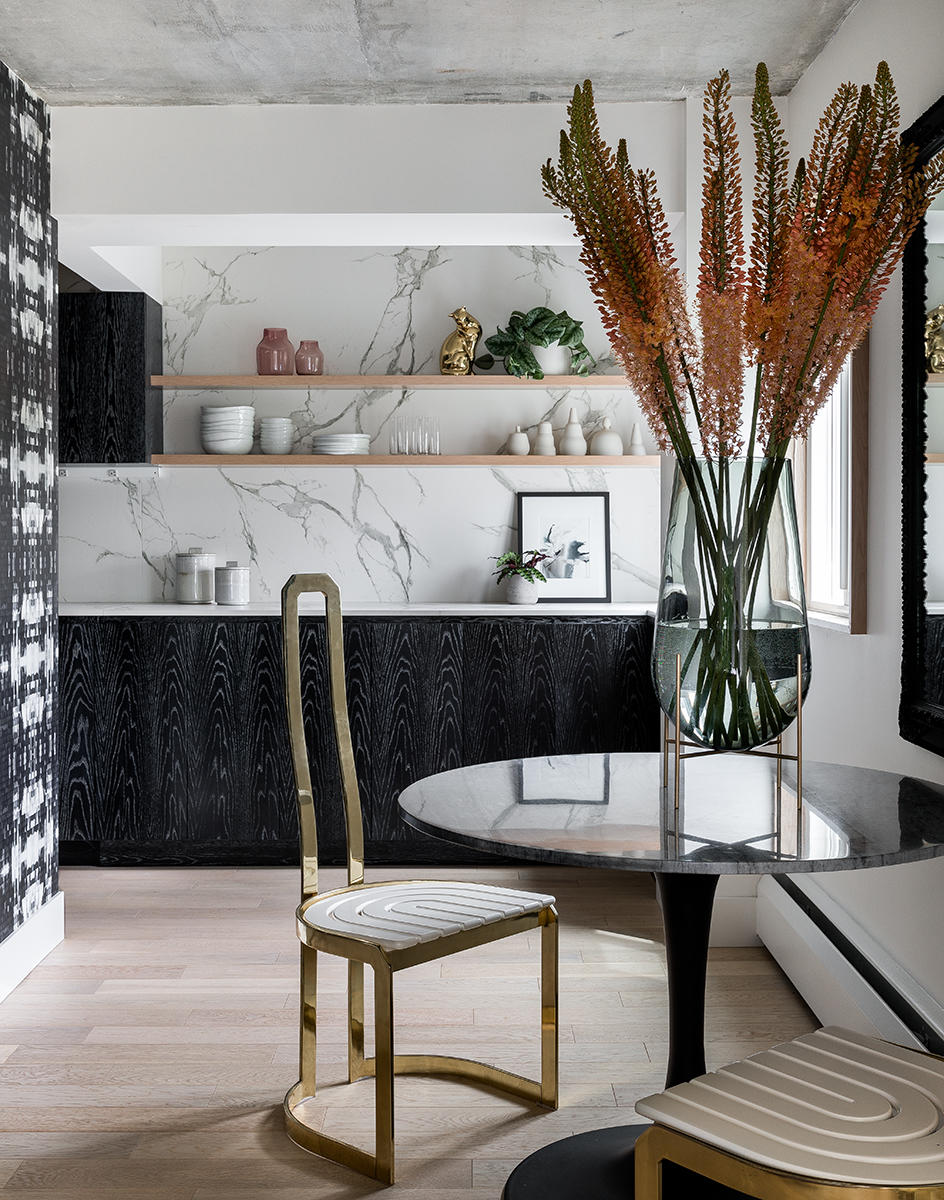 Procurement Specialist

What they do: This logistics-heavy role has everything to do with ordering, tracking and expediting. While some firms let their design teams handle the procurement process, others assign the responsibility to a designated in-house or outsourced consultant, whose job may include sourcing products, placing orders, coordinating with vendors, tracking shipment status, communicating with receivers and documenting the entire process in the firm's preferred software or bookkeeping system.
Why you might need one: At North Kingstown, Rhode Island–based designer Janelle Blakely Photopoulos's firm, the two-person procurement team (a coordinator and an expediter) has also become a welcome buffer for her designers as supply chain issues arise. "They are fully responsible for reporting back the ability to meet our installation dates, and if there's anything in jeopardy, they're the ones who take ownership of that," says Photopoulos. "Taking that onus off the design team has been really helpful." Over at Lord's firm, the procurement team is also a two-person operation, with both a project manager and a support individual who are tasked with not only tracking and placing orders but also coordinating with contractors and the install team to meet project deadlines. It's a big responsibility to pass off, Lord says, but also one that benefits from having a specialized team to oversee it. "One of the hardest things was letting go of placing all the orders, and hiring and trusting somebody to do that—but once I let it go, I never wanted it back again," she says.
How this hire can change your business: For firms taking on a certain volume of projects, it can be helpful to isolate procurement-related responsibilities and assign them to one team or individual. "It's a streamlined approach to our business that has really allowed us to kick off new projects," says Photopoulos. "The design team can pick up new jobs while the procurement team is doing the back end of the project. We're constantly able to keep a flow of new work coming in."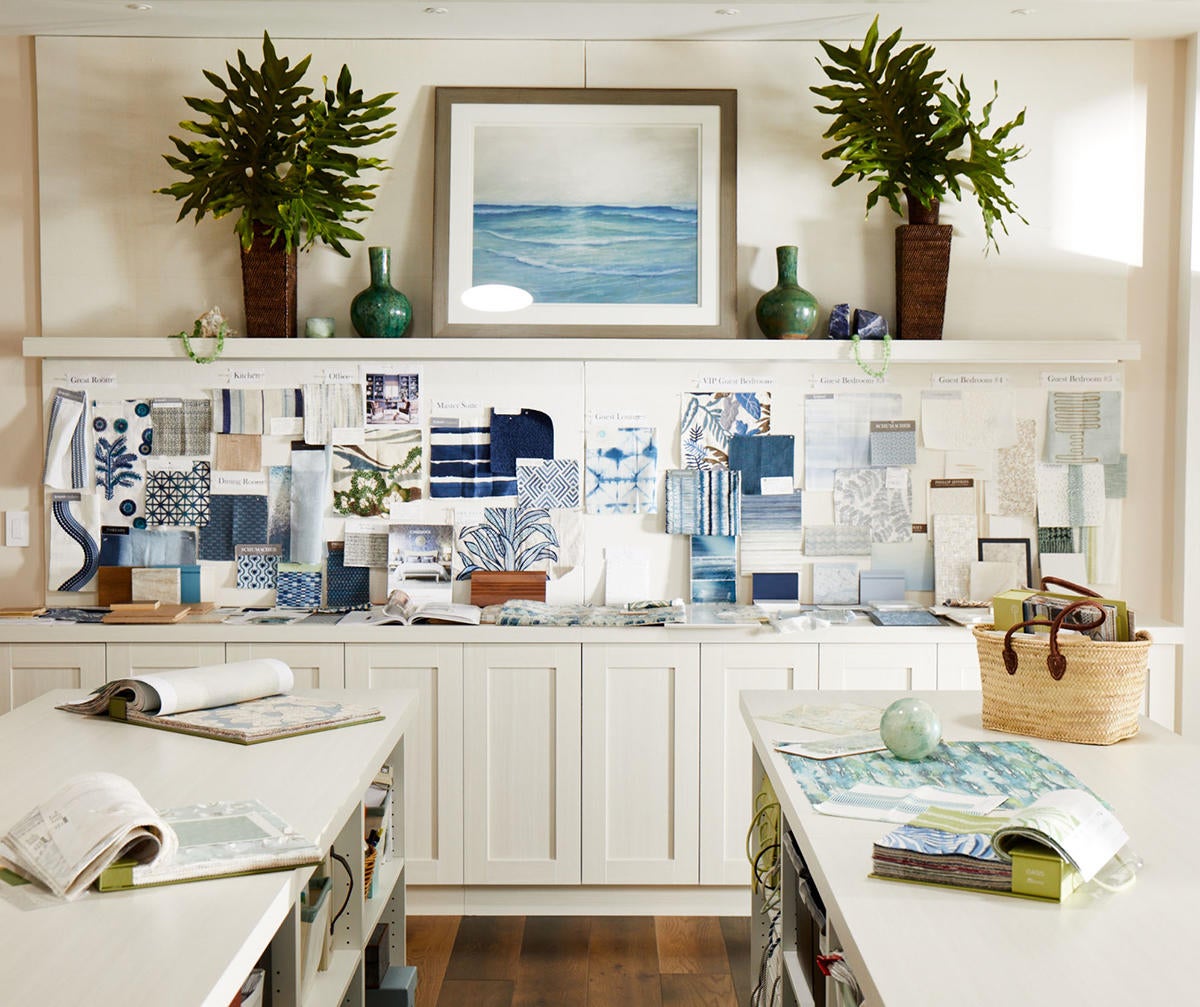 Accountant or Bookkeeper

What they do: While some designers outsource their financial management, others employ an in-house accountant or bookkeeper—someone who can provide necessary peace of mind and oversight in an industry that deals with a high number of daily transactions. The position typically involves tracking invoices and payments, paying the firm's bills, overseeing bank accounts, compiling financial reports, assisting with the management of inventory and communicating with a firm's external CPA services.
Why you might need one: If ensuring the firm's finances are in order is taking time away from the design process—and if juggling the job on top of running the business itself produces a higher possibility for errors—introducing a bookkeeper or accountant on staff can help designers retain a sense of control over their finances while delegating the bulk of the effort. "When you're trying to do it all yourself, you lose perspective," says Naples, Florida–based designer Lisa Kahn, who has staffed a full-time bookkeeper for more than two decades. "You don't realize that if you could farm out 30 percent of the tasks you're doing every day, you would be able to grow your firm and be more profitable."
How this hire can change your business: Hiring a bookkeeper to keep track of finances helped clear Kahn's mind to focus on the parts of the job that would keep the cash flow coming in: designing, meeting with clients and generating new project leads. "I had to rise up to a higher-level perspective to do the creative things and then would sink back down to price things or enter things into the computer," says Kahn. "[Hiring a bookkeeper] has allowed me to stay in my lane a little bit better and do the things that the company really needs me to do for us to be profitable."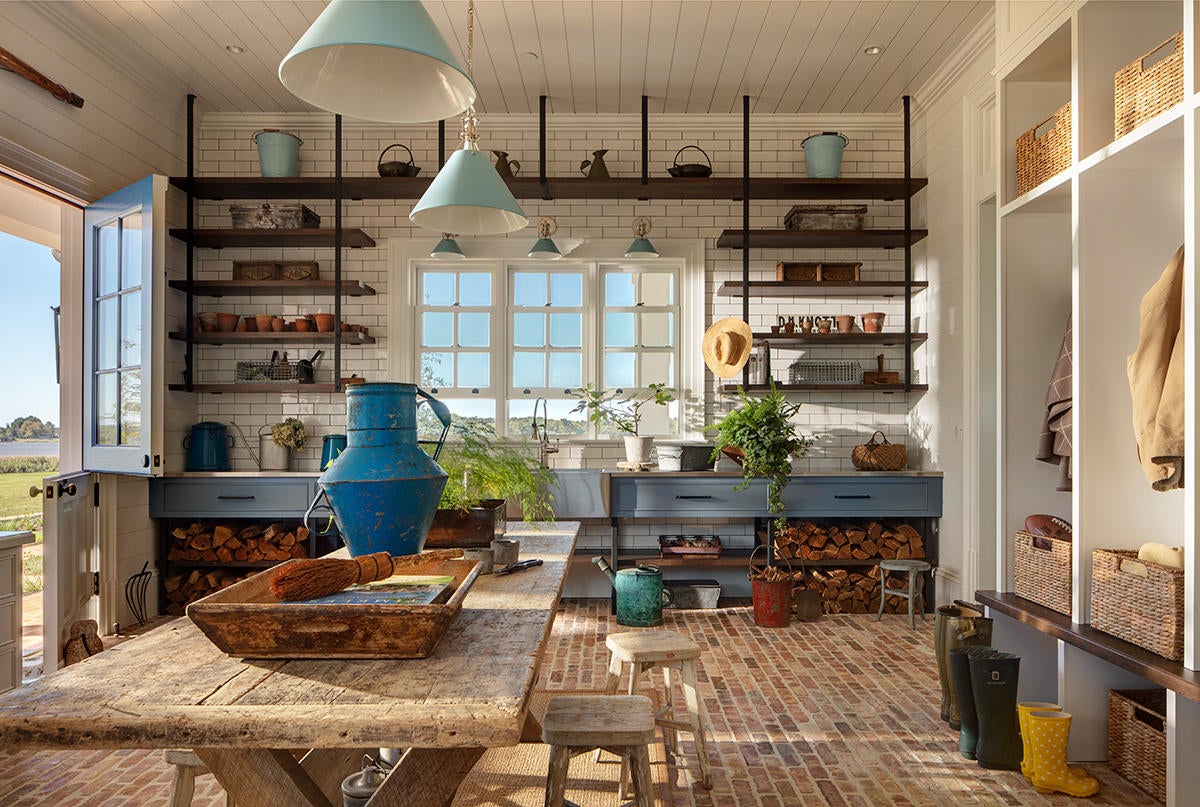 Courtesy of Cathy Purple Cherry
Social Media Manager

What they do: An in-house social media manager oversees a design firm's online presence, which is increasingly central to the generation of new project leads, along with business and press opportunities. The individual is typically responsible for posting and monitoring social media accounts; planning a content schedule around projects and timely events; and reaching out to brand and community partners for collaboration opportunities. 
Why you might need one: While some firms tackle social media themselves or outsource the task to a public relations firm, having a designated in-house employee on the job can result in a feed that more intimately documents a firm's team and processes, ultimately resulting in a stronger brand identity online. Designer Jessica Davis previously worked with a local public relations firm to handle her business's social media posts, but was frustrated that the team only wanted to distribute the firm's existing photos, not help her create content by visiting the studio or job sites. She decided to change course, hiring a social media specialist on staff who spends three days in the studio with the firm each week to plan and create new content. "We felt like having someone in house to understand the day to day and get to know the team members would help boost and support our social media campaigning and our marketing," says Davis. For Annapolis, Maryland–based designer Cathy Purple Cherry, hiring a dedicated employee to focus on social media has also helped the entire design team learn to keep an eye out for storytelling opportunities in their own corners of the design process. "We've communicated our goals and strategy directly with them to try and bring them into the content creation," says Lauren Neuvel, who oversees the firm's branding and communications. That mindset shift has paid off: "Now we have designers coming to us saying, 'We have a furniture install,' and we can talk to them about the best type of imagery to capture. They're thinking through their various responsibilities with a social media eye."
How this hire can change your business: Hiring a specialist on hand to curate a feed that's tailored specifically to your business can be a vehicle for more opportunities and an improved public profile. "It has really helped our business because everything in interior design is based on visuals. Without social media, without a social media following, without content, without images of our work—what do we have?" says Davis. "It has certainly driven lots of interest, lots of PR opportunities and lots of clients our way."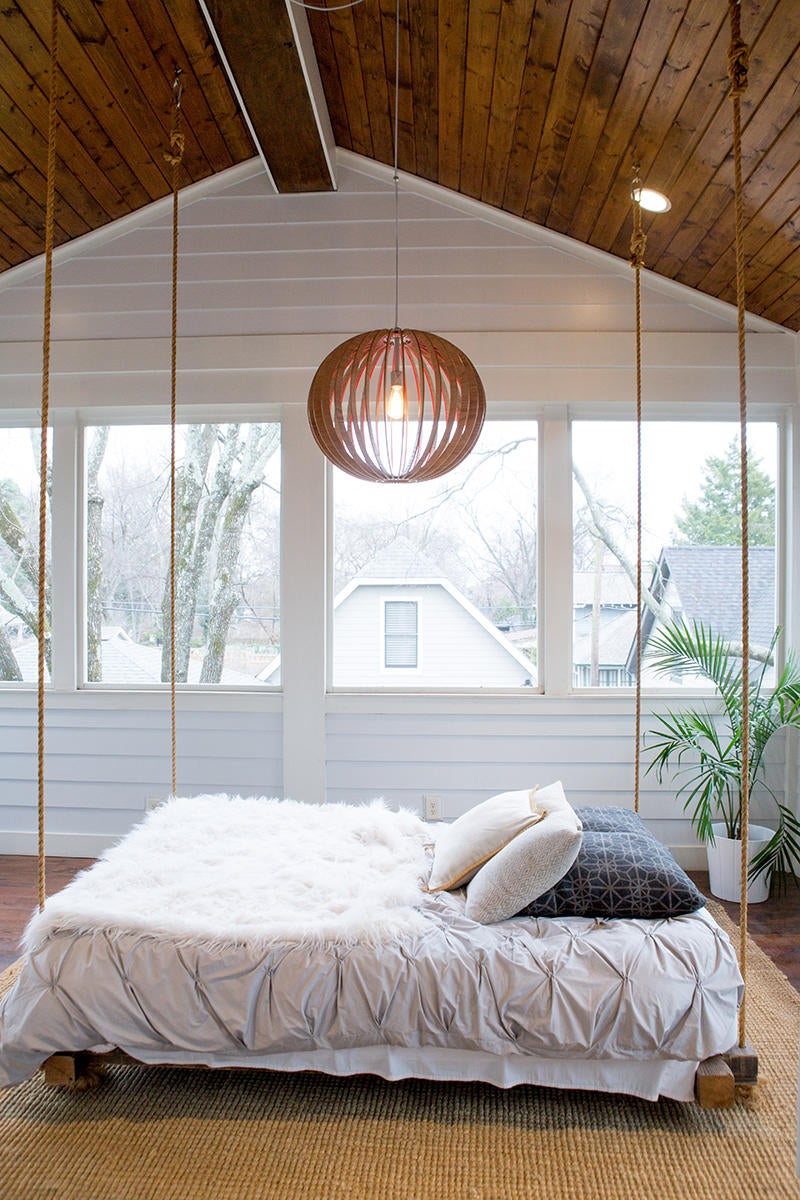 Design Director

What they do: The design director's responsibilities range from the development of design standards and defining the design process to construction documentation, mentoring the design team and making sure each project is hitting deadlines and staying within budget. This position is a senior-level hire—or, in some cases, an internal promotion for an employee who is already well versed in the firm's processes and vision.
Why you might need one: For firms that staff multiple designers or design teams with individuals of differing skill levels—and perhaps especially firms with a business side that is completely separate from the design team—it's helpful to have a second-in-command managing internal affairs and offering supplemental project oversight. Stone recommends maxing out at four to five people reporting to a principal—any more than that, and a firm should consider bringing on a trusted design director to assist. Lagrange established the position when it became clear that Jennifer Durand—who worked her way up from intern to senior designer at the firm—was going beyond her design duties by assisting in the hiring, onboarding and mentoring of new design employees, as well as providing critical oversight in all design projects. "The position is the glue that holds the design side to the administrative side," says Durand of her expanded role at the firm. "It's the person who is helping the juniors and the newer team members understand how the design side impacts the financial side."
How this hire can change your business: A design director takes on the boots-on-the-ground oversight, fostering cohesion among the design team members and making sure each project is hitting its goal posts so the principal can step into a more forward-thinking leadership position. "It freed me up to do a lot more visionary work and planning for the business," says Stone, whose design director helps her oversee a design team of three direct reports. "It also helped create a team [with] shared values. Honestly, they finish my sentences at this point—it has been amazing to have [the design director] as part of the team."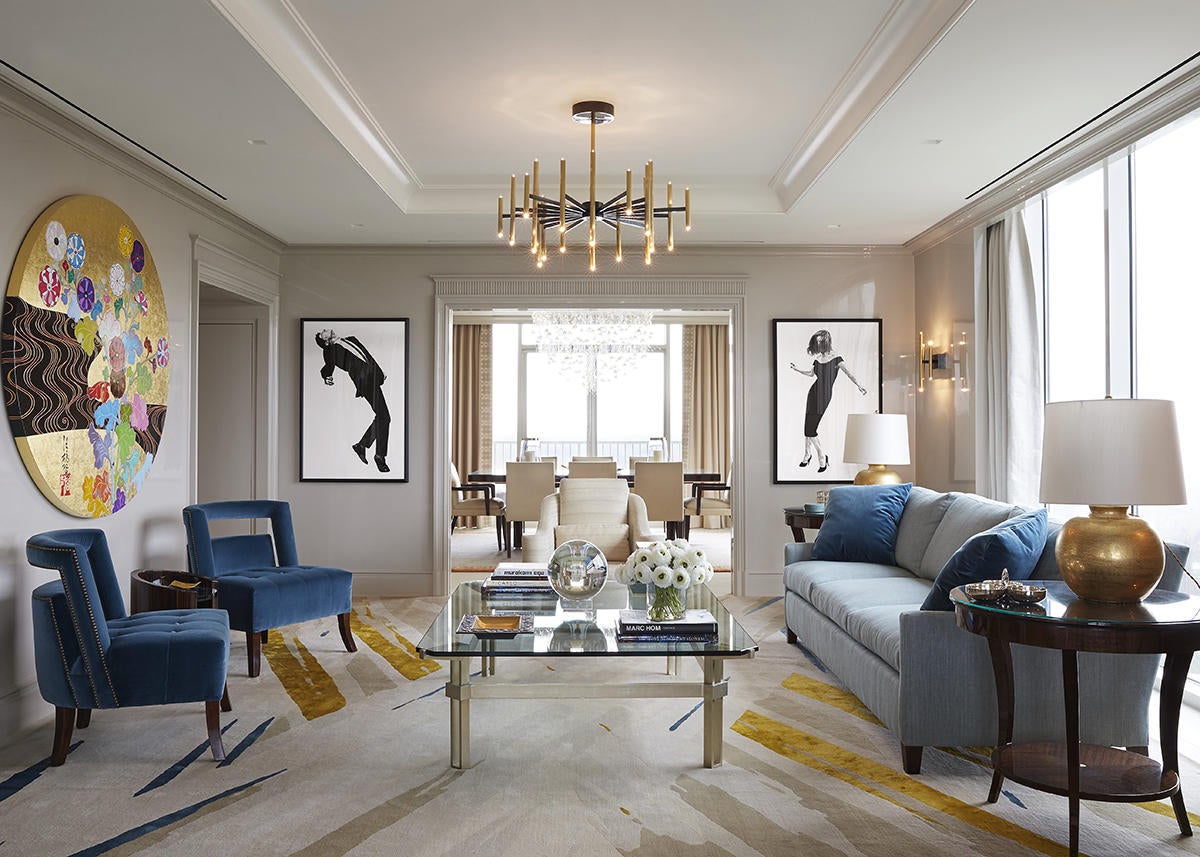 Business Manager

What they do: While this executive team member handles financial and business administration tasks that may seem to overlap with a bookkeeper or accountant (generating contracts, overseeing billing and payroll, managing invoices), they have a heavier hand in leading the business through large-scale operational changes and strategic plans for long-term growth. It's a high-level role, typically in a firm where the principal is eager to hand off the supervision of the firm's finances; someone in this role might also take a COO or CFO title.
Why you might need one: While firms of any size could benefit from having a resource for business and financial planning, the need for on-staff executive leadership often presents itself as a design business takes on a higher volume of projects with larger budgets. Designer Linda Ruderman employs a CFO to handle her firm's billing department, HR, client invoicing and contracts. The person in this role provides oversight to ensure the team is being compensated correctly for the work they're providing, and that clients have a resource who is well versed in the Greenwich, Connecticut– and Boca Raton, Florida–based firm's budgets when questions about billing arise. "My role is as the creative, so I don't like to have those conversations with my clients," says Ruderman. "I like to have [the position] in house—and to have one person doing it rather than outsourcing it—because when clients have questions, they know him and they feel comfortable." When Photopoulos's bookkeeper retired, her search for a replacement was led by this distinction—she wanted to hire someone who could look beyond the day-to-day finances and implement high-level changes. As it turned out, the best candidate was close to home: With two decades of executive management experience in the insurance industry, her husband ultimately took the job. As COO of Blakely Interior Design, he led the team through a series of changes that included a technology audit to improve workflow, a switch to a flat-fee structure and a renewed focus on identifying the firm's ideal clients. "I think we get really caught up in making sure everybody has a design background, but there's so much that can be learned from outside the industry," says Photopoulos. "It was helpful for him to come in and get his feet wet for the first six months to really understand what our business is about. And then he basically challenged me and said, 'Well, why are we doing it this way? What about this way instead?'"
How this hire can change your business: Hiring an executive-level employee is a significant financial commitment—but in Photopoulos's experience, it's a worthwhile expense. "It's going to be a higher salary than most people on your team, but the changes this hire makes will pay for itself," she says. Where a designer can sometimes be in the weeds with design work, a business manager can see the business's momentum with fresh eyes. "Someone who comes in from the outside can really help shed some light on opportunities to not just grow the business but refine it and improve profitability," she adds. "They're going to think differently from the creative mind."
Intern

What they do: Interns are most often juniors or seniors in college, or recent graduates—and though their skill level is often limited to their in-school experience, a blank slate and willingness to learn means that an intern can assist with any number of support tasks within a design firm. Responsibilities range from creating social media content, helping with administrative design tasks, updating resource libraries, sourcing products and samples, and conducting supervised site research.
Why you might need one: For solo designers who are just barely beginning to consider making a new hire, bringing on an intern can be a great way to explore what it means to delegate tasks and introduce a new person to a firm's internal processes. "I saw it as a baby step to hiring someone," says Nashville, Tennessee–based designer Laura Thurman. In the process, Thurman soon realized that the learning curve for students was often steep. Though they had a design education, they still needed the applied experience necessary to function successfully in a firm. (The designer recalls delivering lessons on how to answer phones in a professional manner and measure a room in person.) The experience also taught her how to draw out an individual's best skills while identifying areas for improvement moving forward—crucial skills when managing a full-time team—and offered a blueprint for future hires.
How this hire can change your business: To accommodate a new intern's unfamiliarity with design brands, as well as with her own workflow and processes, Thurman did a thorough overhaul of her firm's resource organization and workflow. It was a step that not only set her up to more smoothly onboard her first fulltime hire but also improved her firm's day-to-day operations. "I felt like I had some trial and error with figuring out how to get ready and prepared," says Thurman. "After having had so many interns, I had developed a pretty good onboarding process." Now Thurman provides her new hires with a variety of resources, including templates for CAD drawings and presentations; prepared folders on their desktop that contain information on the lighting, furniture and accessories brands she sources from; an Excel spreadsheet outlining the price points of various products; and access to shared project management software where she can virtually assign daily to-do lists and outline project phases. 
Homepage image: A green racing stripe along the ceiling guides the eye to the pool area of this home by Janelle Blakely Photopoulos. The designer's two-person procurement team has transformed her firm's workflow. | Greg Premru