Hiring a professional photographer may seem like a luxury, but finding the right one can mark a turning point for your career.
About a decade ago, the Los Angeles–based KAA Design Group received a piece of pivotal feedback: Their photography was good, but not great. The residential design firm was putting together its first book when an editor went so far as to suggest they reshoot the majority of their projects before publication.
"She said that 99 percent of people who see this work that you [labored over] for years only see it through the lens of a photographer, [rather than] in person. That's why it's worth investing top dollar in your photography," says founding partner Grant Kirkpatrick. "It changed my mindset, and I've never forgotten it."
The notion that a picture is worth a thousand words is especially true for designers. The results of a single photo shoot will serve as an eternal portal into their work—an invaluable asset when the vast majority of prospective clients will never be able to step foot in the space the designer has created. As such, the importance of the photographer-designer relationship can't be overstated. While hiring an interiors photographer is no small undertaking, it is a process—and an investment—that pays off in major ways. In the best-case scenarios, you will walk away with not only a sparkling portfolio and magnetic social media fodder, but perhaps even a lifelong professional partner.
When Kirkpatrick decided to get serious about improving his firm's imagery, he started by earmarking a bigger budget for photos. Then he reached out to high-caliber photographers. Now, two books later, KAA has completely transformed the way it documents its work—and in the process, has built up a roster of elite California-based photographers to tap for their specialty in any given space. For projects with a strong lifestyle aspect, for example, Kirkpatrick goes with Manolo Langis, while more architecture-driven spaces might be better suited for Roger Davies or Farshid Assassi. If there's an outdoor element, Tim Street-Porter is the best person for the job. The partners also consider which publication to target—because some photographers have relationships with certain magazines and know those titles' aesthetic preferences, KAA will work in reverse by deciding where they'd like a project to end up, then choose a professional accordingly. Beyond the project, the firm looks for a personality match, pairing either clients or interior designers with a photographer who will complement their on-set energy.
While it's plausible for a firm of KAA's size to cultivate a stable of specialists to tap for any given project, what are the options for smaller firms with more limited resources? Seattle-based designer Brian Paquette faced such a reckoning a few years after founding his eponymous firm in 2010, when one of his mentors suggested he find an interior photographer for the long haul instead of his approach of occasionally calling up the odd wedding photographer. If Paquette wanted to consider doing a book in the future, the mentor said, he'd need someone to provide a unifying vision.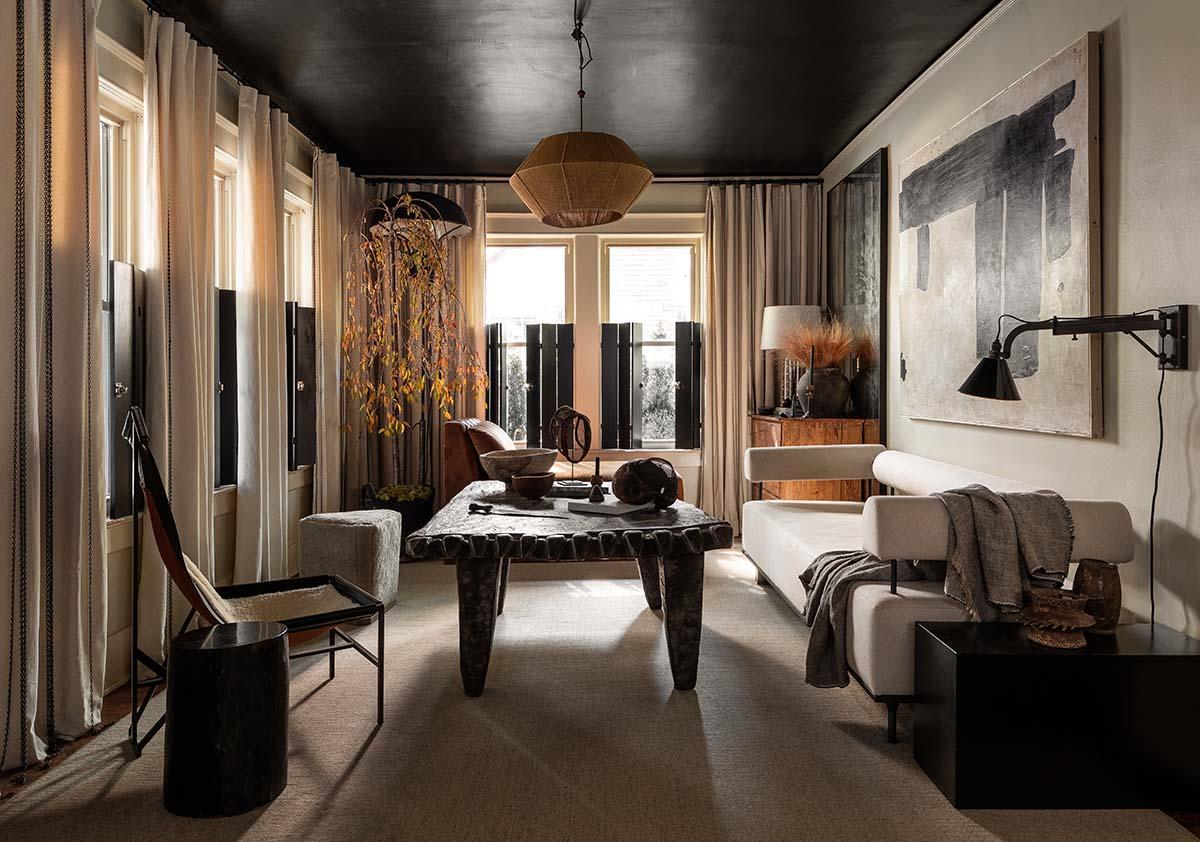 Paquette scouted in the Seattle area, and decided to take a chance, sending an Instagram message to Haris Kenjar, a local photographer who at the time was relatively new on the interiors scene, having just pivoted from working as a graphic designer. For Paquette, it was Kenjar's commercial work that originally caught his eye—the images were technically detailed and the lighting quality was excellent. When the pair teamed up on their first shoot—an ad campaign for Crate & Barrel—the designer was struck by Kenjar's ultraprofessional process and the polished result.
"This was a totally different world. Seeing how much bracketing and prep was involved—some of these images are 16 layers, because you're lighting for outside and inside, this bright spot or dark spot, for that skin tone, just to get one image showing everything in its best light," says Paquette. "I was like, OK. I'm sold." Since then, Kenjar has shot nearly all of the designer's work, including for his 2020 book At Home: Evocative & Art-Forward Interiors.
In addition to appreciating their style, finding a person you are professionally compatible with is a crucial component of discovering the right fit. New York–based Gideon Mendelson recommends investing the extra funds to tap into high-quality photographers—and once you've found that person you mesh well with, he says, don't let go. The New York–based designer met photographer Eric Piasecki, who is based in New York and New Mexico, in 2011 through a designer they had both worked with, and immediately found their working styles matched. Piasecki asked for input and collaboration, but also knew when to run with an idea. Mendelson's trust in him is now total—but that doesn't mean he advises other designers to jump in headfirst. Aside from extensive vetting through websites and social media, he suggests testing out a working relationship on the job as a way of screening for potential long-term partnerships.
"It's easy to find a list of photographers you want to consider, but you never know how somebody works until you try," he says. "Until the two of you are there on a shoot, you don't know what it will feel like. Now that I've found someone who I trust, I let him do his thing, but it's like any other relationship—you've got to try it and see if it works."
On the other side of the camera, photographers face similar challenges when deciding which designers to work with and which projects to shoot. As a shelter magazine veteran with a hand in design, Los Angeles–based photographer Amy Neunsinger mainly works with clients from her own network, but she'll try any client once, and finds the on-site energy to be the best indicator of success.
"It's really a chemistry thing with the designer right off the bat," says Neunsinger. "I'm drawn to people who are hiring me for the right reasons. My number-one criteria going into something is making sure I'm the right person and asking the right questions: Yes, you like this image of mine, but is that what you want going forward? I listen to what their dreams are, what they want—that always is my guide. Then, I basically let them know the schedule and how we're going to shoot it. And then, as we look through the prints, there's a lot of collaboration—oh, this angle is not so great; let's try it over here. It's give-and-take, and I'm a team player, because they're my clients and I have to make them happy with the end result, or [else] I never feel like I do my job correctly."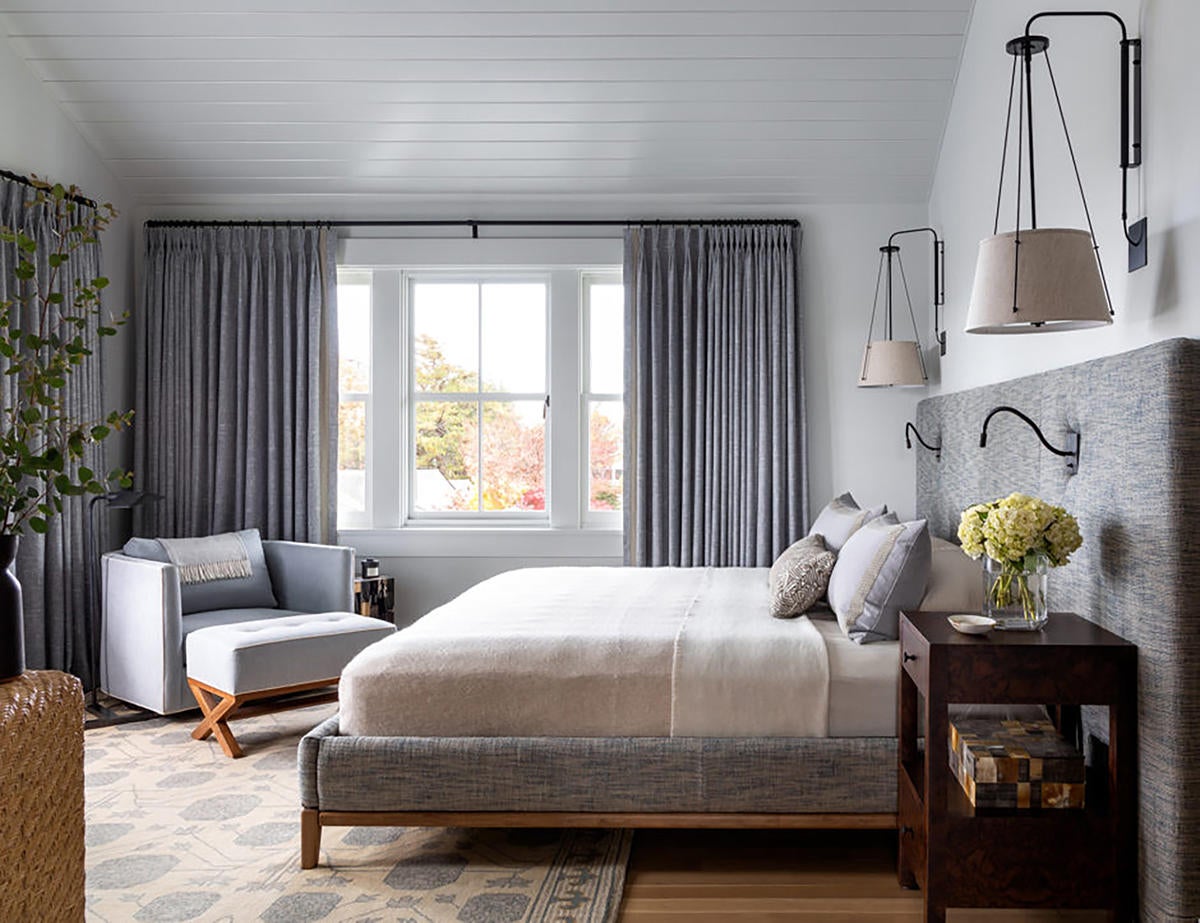 Neunsinger makes a point of establishing boundaries on set, including when she's ready to loop designers in on the process of getting the perfect shot. In the old days of film, she explains, her images were private until she was ready to share them. In the digital age, everyone can see the shot on the screen—and give their opinion before Neunsinger has a chance to form one of her own. She prefers working with designers who allow some breathing room. If a designer is peering over her shoulder as she makes adjustments, she says, they won't be able to offer a fresh perspective later when she needs one.
For Kenjar, the best clients are highly collaborative—in fact, their willingness to go the extra mile in styling and assisting is often a deciding factor in whether he'll work with a designer. He flips the script in the vetting process by asking them the questions they've often posed to their potential clients: "What's your budget?" and "Will you assist the shoot when on set and offer your perspective?"
"It feels important to have that extra time to really communicate about where they see the story, and then add my perspective," he says. "When I'm selecting [clients], it's those crucial questions trying to gauge how far they're willing to go."
If a designer prefers not to move furniture and art around during the shoot, or simply wants to document the space at face value, Kenjar would rather walk away than continue in conditions he feels are creatively limiting. For that reason, he only takes on about two to four new clients per year, after an extensive mutual portfolio review. "I want to tell the story of how the home lives and breathes, and how the homeowner experiences that—even if it's seeing how the light hits the drapery," he says. "If my images don't evoke that, I feel like I haven't done my part in that storytelling."
Beyond learning what magazines want, or even what a designer wants, Kenjar's best tool has been developing his own style. "If you naturally gravitate toward something, trust that and look for clients who fully align with your voice," he says. "Maintain the focus, and it ends up being worth it when clients reach out fully knowing your voice."
Once a photographer and designer discover a shared aesthetic and working style, they're sure to stick together. Kenjar first partnered with Tennessee-based designer Sean Anderson a little over a year ago, and since then, the pair have worked on more than a dozen projects, building off killer chemistry and a mutual appreciation for each other's work. When Anderson first decided to freshen up his portfolio with new images, he found what he was looking for on Kenjar's Instagram feed: dark, moody environments with warm, masculine tones. Upon connecting, the two quickly discovered they had been admiring each other's work from afar, and they soon became working partners as well as friends. "He's been a dream collaborator," says Anderson. "We're kindred spirits in so many ways." Plus, the designer is all in on Kenjar's collaborative on-set requirements—he typically arrives to a shoot with employees clad in work clothes who aren't afraid to get to work just like he does. "He's not standing back and ordering us around, he's willing to get in there and just get dirty with us. We're both committed to getting the shot," says Anderson. And they both think on their feet: "Once, during a rural shoot, the props I brought weren't complementing the space like we wanted it to, so we went out and cut down some branches, and found some other accents outside of the home. The shots ended up being some of my favorite in the portfolio, and so much of the shoot was off the cuff."
That synergy (and resourcefulness) has paid off. "The projects we've worked on feel true to how I view the world, and the magic he brings forward is fully aligned with how I live my life," says Kenjar. "There are projects where I've walked away energized, even if we've spent a week shooting it and I feel dead physically. That feeling doesn't come around that often, so I cherish it."
Just like getting the perfect shot hinges on a multitude of factors, finding a long-term working partner requires a thorough effort, and sometimes a bit of luck. Once everything falls into place, however, the end result often appears effortless—and can feel that way, too. According to Denver-based designer Keia McSwain, finding an ideal photographer is a lot like a courtship—take her own long-standing partnership with New York–based photographer Rayon Richards, whom she met on a shoot at a client's home. That day, McSwain ran up against a series of obstacles, and she was at the grocery store buying bread to stage a cutting board on the client's countertop when Richards arrived at the home. "Rayon gets there before I do, but when I get there, he greets me and his eyes light up, and he's spiraling about this paragon of a designer I am [and] it made me feel so alive," she says. "Sometimes you just need to hear that from your peers, especially professional peers—and even if I didn't hear him, the expression on his face said enough to me."
It didn't hurt that Richards immediately recognized McSwain's eye for color and technical skill. More than that, he neutralized her stress level, bringing excitement and positivity to the project and setting the tone for a successful working relationship—which, it should be noted, hasn't always been a fairy tale. The duo have experienced the inevitably difficult shoots, tricky clients, and in one case, a delayed shipment of artwork that pushed the day's schedule hours into the night. Beyond seeing how Richards handled himself with grace under pressure, working those more arduous shoots opened communication between the two, who strengthened their relationship by talking through the past client experiences they don't want to replicate. "There's a story you want to tell, and Rayon gets it every time," says McSwain. "The more he shoots with me, the more he understands the language I'm trying to convey to the camera."
The same is true for Anderson, who says one of the biggest benefits of working with Kenjar is his ability to find a cohesive thread through projects of varying styles, and capture the designer's work in a way that feels synonymous with his brand. In the process, Anderson says, he has forged a stronger brand identity, which is further developed by the outside perspective of someone who knows exactly what he's going for. "When you find those you can collaborate with where there's some sense of growth at the end of a project, that's someone you hang on to," says Anderson. "Every project we do together, I feel stronger as a designer because of our collaboration."
Homepage image: Indoor-outdoor living was a central tenet of this Manhattan Beach home by KAA Design Group. | Haris Kenjar