Candyland-inspired goods call to mind simpler, sweeter times. New introductions from the likes of Nathan Anthony Furniture, Badgley Mischka and Howard Elliott Collection keep saturations sweet and silhouettes striking.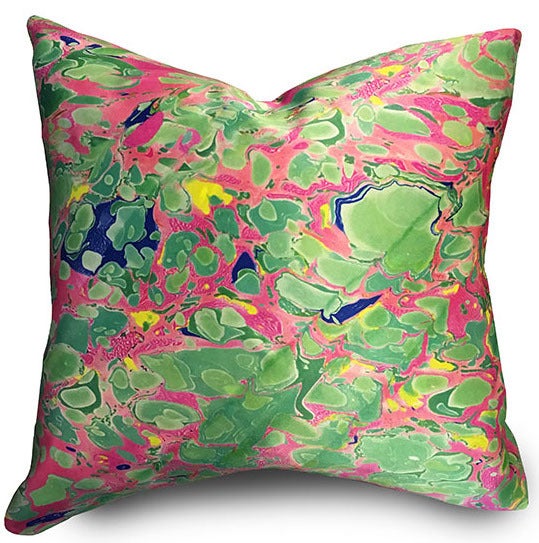 1. Pink Pebble Beach Pillow by Jill Seale Silk, linen and velvet come together to create a marbled dreamland. Inspired by the ancient technique of paper marbling found in Florence, Italy, Seale masters a contemporary interpretation. jillseale.com
2. Chiquita Stool Seating by Kenneth Cobonpue A bundle of small rattan poles in high-density foam create a unique bounce and give. Available in eight colors, the sky blue is particularly delectable. kennethcobonpue.com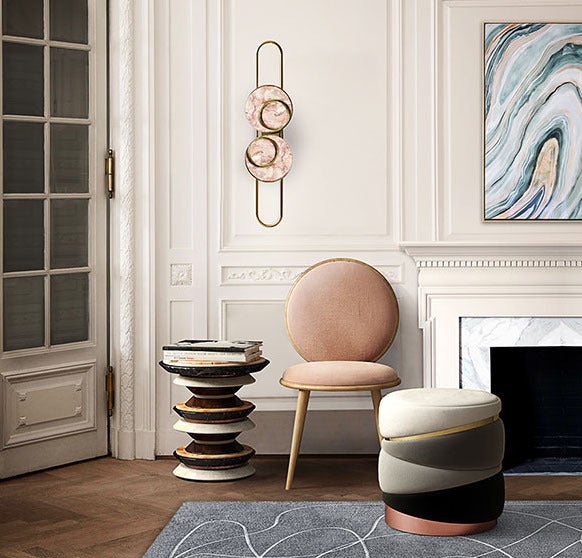 3. Obsidian Stool by Muranti Inspired by gemstone, yet there's nothing hard or sharp about it: Muranti's stool is upholstered in luscious velvet, and accented by polished brass and copper, creating layers of pillowy texture. 
4. Chelle Swivel Chair by Nathan Anthony Furniture Reminiscent of cotton candy in both color and shape, this chair swivels on its upholstered base, and is divided into curved channels that create an elongated V-shape down the back. 
5. Casablanca Accent Table by Badgley Mischka Made of wood and hand-gilded in gold, each piece has its own subtle differences covering the double bullnose top and sleek legs. The design duo brings the glamour, both on and off the runway.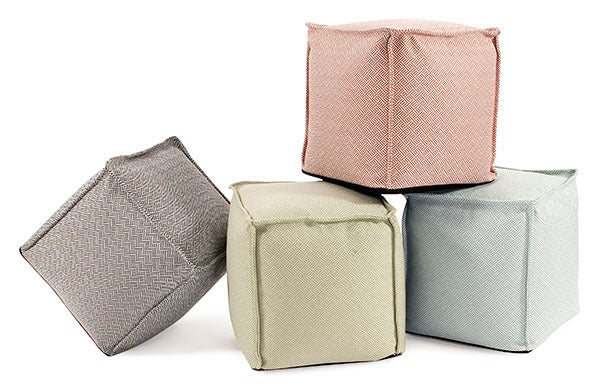 6. Beach Club Poufs by Madcap Cottage by Howard Elliott Collection The cheerful tones embody American summer resorts and call to mind more relaxed times. They also zig and zag in classic Madcap fashion.