New-to-Vegas introductions from Arteriors, Bungalow 5, Four Hands and more hearken back to the seductive sophistication of the speakeasy era.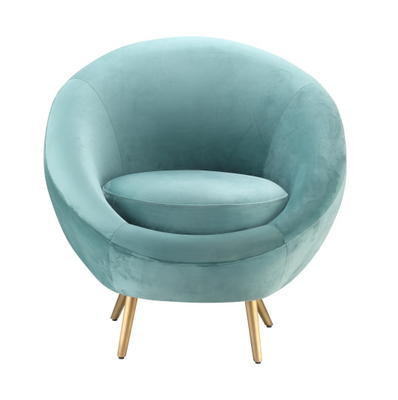 1. Luka Occasional Chair Dovetail Furniture, B159 Robin's egg blue velvet envelops a set of curves that are reminiscent of the Art Deco heyday. Its cushioned seat rests on stainless steel legs.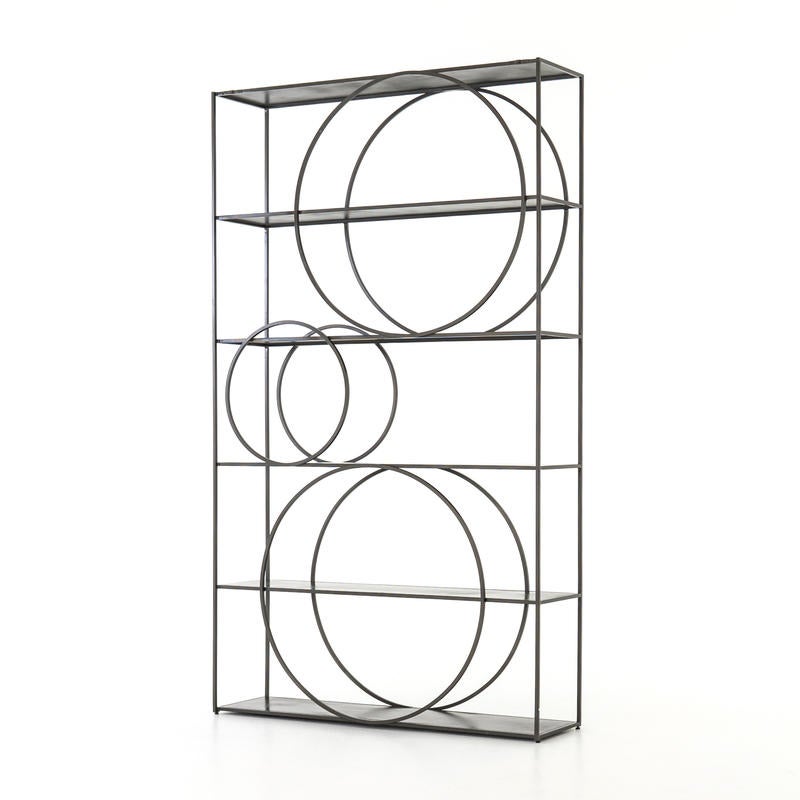 2. Danielle Bookcase Four Hands, A140 Part of the brand's Rockwell collection, the bookcase's delicate structure conveys an airy and open vibe. Three spheres add a dynamic structural element, while the gunmetal finish speaks to the details of signature Deco style.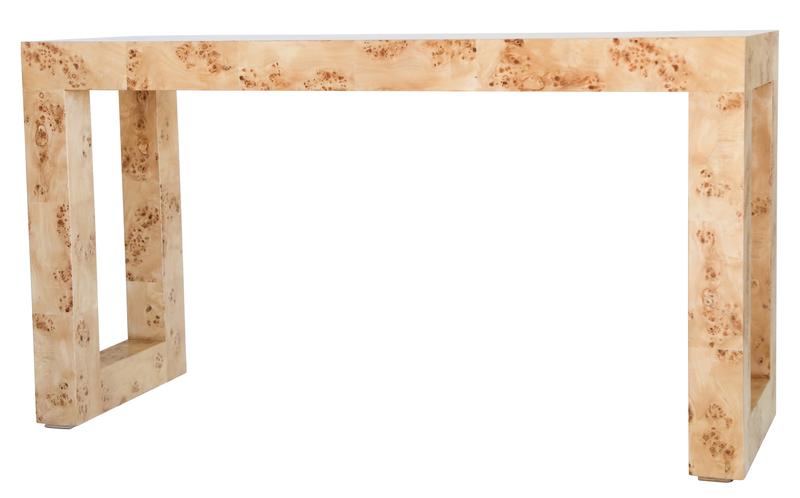 3. Chloé Burl Console Ave Home, C359 This Parsons-style console table is finished in a burl wood veneer, evocotive of the knots and bumps of a distressed tree. The natural colors and pattern soften the table's  clean lines.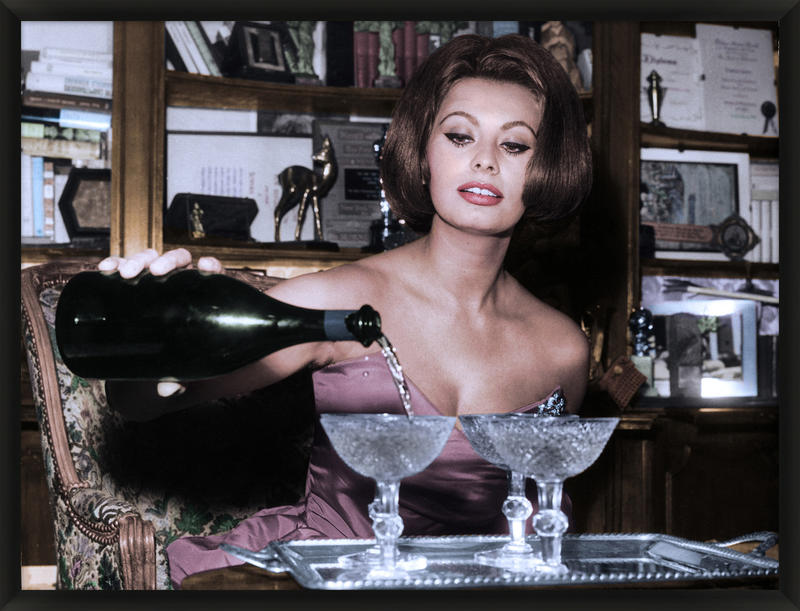 4. Icon Collection 11 Wendover Art Group, C378 The rarely seen photo of legendary Italian actress Sophia Loren ringing in New Year's Eve brings a shot of la dolce vita—and the spirit of the speakeasy age—to any space.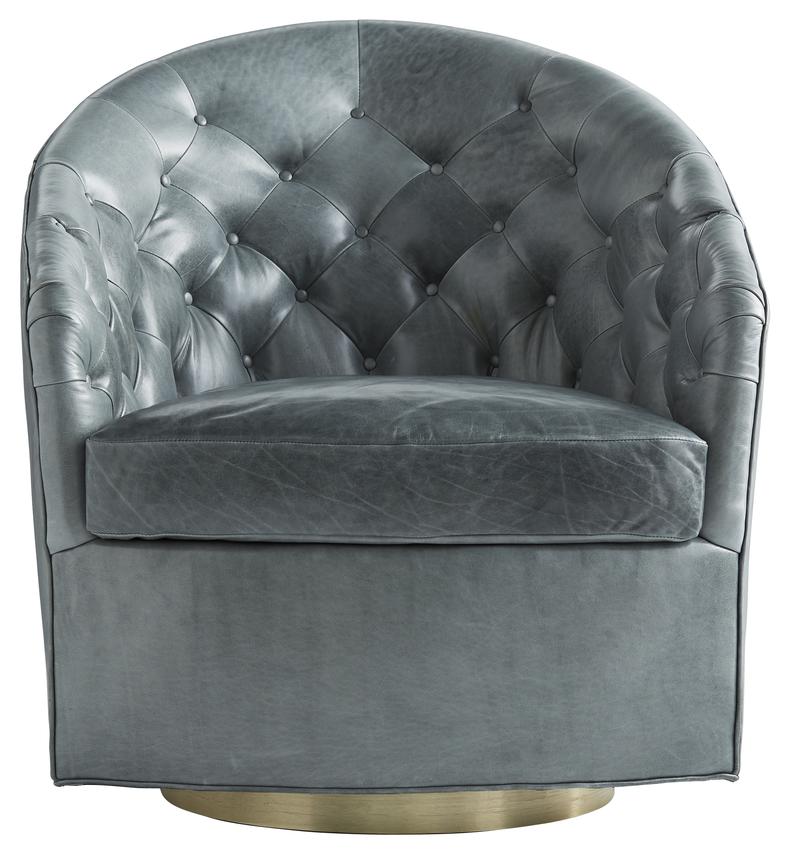 5. Capri Chair Arteriors, C379 This smooth and elegantly curved chair is tufted in all the right places. The natural  grain of the leather comes through a teal-hued dye, which makes each stretch unique.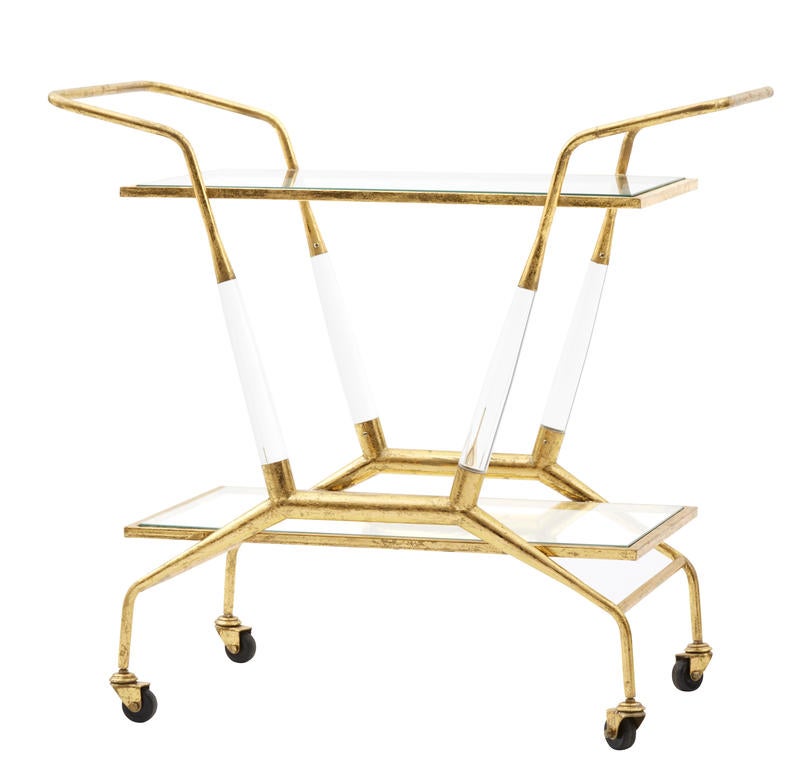 6. Jepson Bar Cart Bungalow 5, C455 Inspired by 1950s French Modern design, the cart's glass shelves, suspended between gold-leafed steel, create a floating illusion.