There's no such thing as a stupid question—but there are ways to guide your early conversations with clients to elicit more meaningful results. We asked eight designers how they unpack a client's needs, wants and wildest dreams.
What does the information-gathering process with a new client look like for you—a questionnaire, a conversation, or something else entirely?
Brandi Wilkins: Getting to know our clients is an imperative part of the process. For me, it goes beyond what they like and dislike to who they actually are as people and as a family. It's easy for a client to tell us what they want, but if I don't understand the motivation behind it, that leaves room for misinterpretation. After the contract has been signed, we have what we call a lifestyle and inspiration meeting. I heard that term from [Houston-based] designer Jacob Medina and thought it was an excellent name for this type of information-gathering session. During this meeting, we really dive in. We try to make it conversational, but all about them—the client has the floor. My goal is to put myself in their shoes and try to see life as they see it. I can't possibly help them connect with and feel supported by their home if I don't know who they are.
Sherry Shirah: I created a questionnaire to try to "speed date" my client. It has evolved over the years, but I ask questions like, "What feeling do you want your home to evoke when you and guests walk in?" and "Where is your favorite place you've traveled to, and where are you looking forward to visiting next?" I also ask if they have any pieces of furniture or art that are sentimental. It's all about understanding how their family lives and the story that makes them who they are. I try to connect emotionally so I can personalize their space. At this stage, I will also sometimes collaborate on Pinterest boards with the client so that I can get a sense of the spaces they gravitate toward.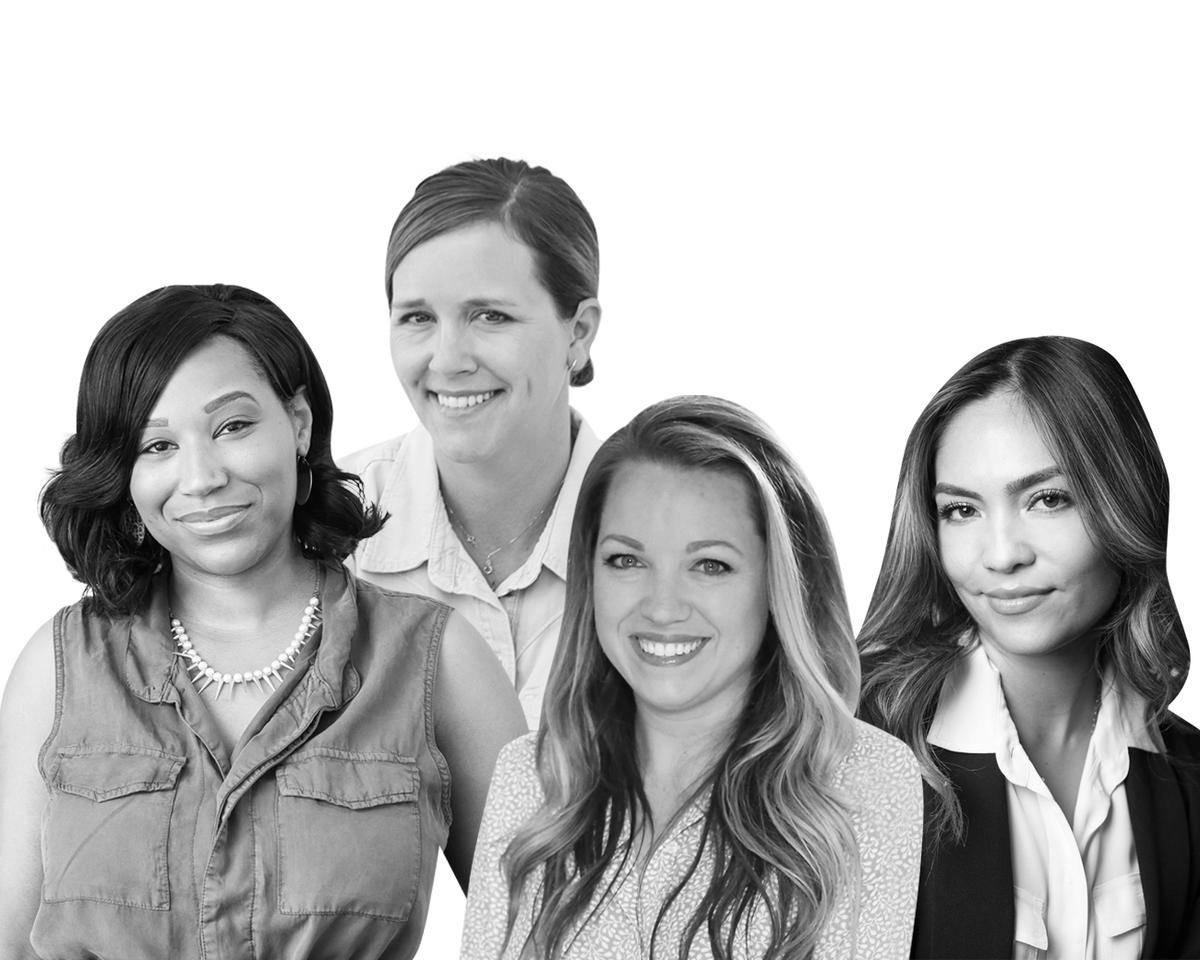 Laura Metzler, Jacqueline Marque, Sarah Baker and Martin Salgo
Lauren Johnson: I've found it is easiest for my clients to do an online questionnaire. That way, they can check all the boxes and include short answers on some of the questions. The Google Form will then tally all of the answers to give me a brief snapshot of information.
Leslie Denham: I prefer a conversation, as my goal is to keep things casual and natural—I want to make sure my clients feel comfortable opening up and sharing details about themselves and their lives. My approach is friend-like and often over coffee or tea. I actually prefer to do these initial client meetings on the weekends, as I feel like my clients are more relaxed.
Emily Finch: We call this our input phase, the heart of which is a big, fun style-profile meeting. The clients have sent me a bit of inspiration already at this point, and we've briefly chatted about their preferences during the onboarding process, so I cull images from my inspiration archives that I feel encompass their style and also push the boundaries a bit. Then we sit down—virtually, these days—to review these images and chat at length about what they like or dislike and why. I encourage them to share reactions to the overall spaces in the images, but also to any specific details that jump out. They may love the feeling of a light and bright family room, for instance, but have concerns about the durability of a white sofa with their young kids. Or they may point out that they love the thin pinstripe upholstery on a chair in one room but hate the bold stripes on the rug in another room. The conversations tell me a tremendous amount about not only the client's overall style, but also those little details that are important and maybe wouldn't have come up otherwise.
Natalie Kraiem: In my case, it's not a formal process—it's more of an observation that I do from the very beginning. I like to meet the client at their current home to see how they live, learn about their lifestyle, and meet family members, if possible. I try to pick up cues as I listen to my client describe the home while we look at the plans or walk through the actual place.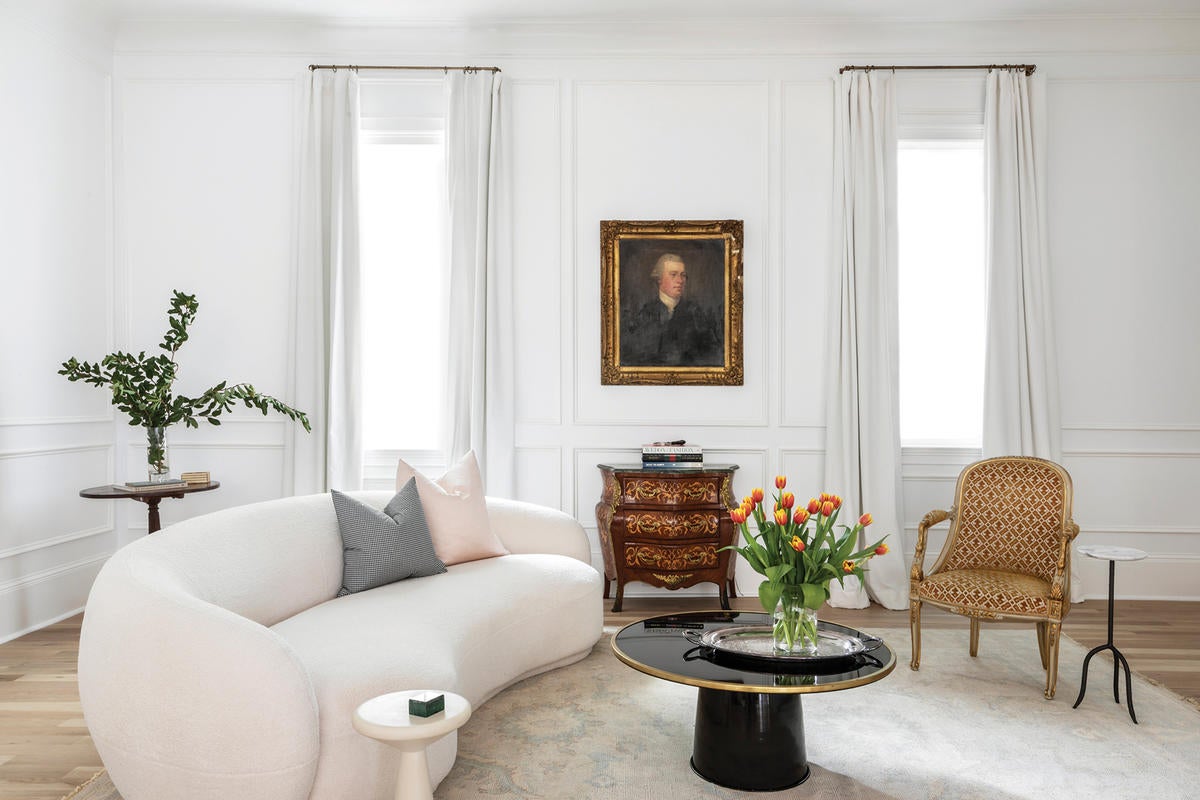 Ria Beckford: Design is so personal, so anytime there is room for conversation, I almost always take that route. A big portion of my design process is about asking questions with intention: Do you like to entertain? What do you do to relax in your home after a long day? Not only have I found this to leave less room for error and misunderstanding, but this is also an opportunity to develop trust and understand what parts of the design are most important to the client. I'll also ask my clients to add to a shared Pinterest board, which helps me focus my creativity for the project, see their style and expectations, and match them with their budget. I find that the exercise helps ease the entire process.
Is there one question that tends to give you the most information?
Wilkins: It is truly a cumulative thing. I'm looking for reactions within our conversation, too—for instance, if I ask if they are formal or casual entertainers and they laugh, then I know that there's a deeper feeling there in addition to however they answer the question. If they tell me that they find formal entertaining is too stuffy, I'm thinking about how we can reenvision that formal dining space in their home. And if they make that same statement but still insist on having a formal dining room, I need to understand why that need is there. I want to know why for every answer—not just that they don't like the color green, for instance, but why is it that you don't care for the color? I'm looking for expressions and emotion to really understand how they tick.
Matt Donahoe: I believe in the power of active listening—we are very conscious of the words and ideas launched our way during the process, but the nonverbal cues are even more telling to me. That can be how the client receives information, moves their body, or relates to everyone else involved in the project, whether that's contractors, architects or their own family. Sometimes clients express themselves more overtly [in these ways than through our] conversation.
Some of our questions revolve around their prior experiences in this process, as well as how they envision the full cycle of design. I'll say, "Tell us about a moment where design stuck with you." That's often a destination they've visited or a vacation spent in a compelling space. We also want to understand the relationship expectations between all involved. Questions like, "How do you like to receive communication?" or "Can we count on you and your spouse to contribute?" tell us a lot, and we find it helps us to navigate those interpersonal dynamics. 
Finch: My favorite question is, "How do you envision using this space?" It cuts to the heart of what living there will look like for them, and usually conjures some emotional desires in addition to identifying the functional needs. I encourage them to really paint me a picture of their dream life on a day-to-day basis.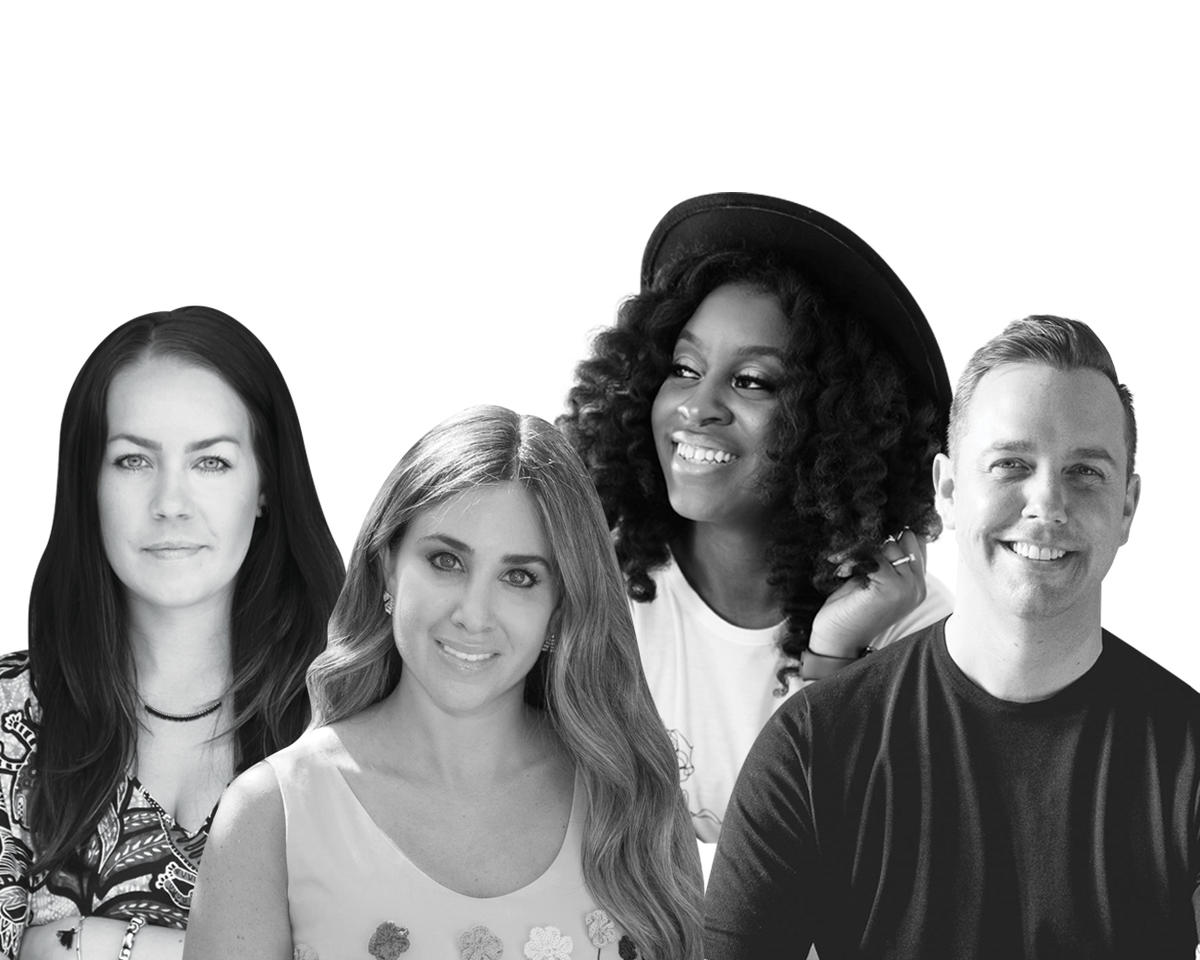 Stephanie Lynn, Vince Segalla, Soflo Inspire and Darion Barnhart
Denham: Asking how clients see themselves using the space provides details about what they want the space to be, and also [tells us if their idea] is realistic. Clients can have out-of-touch expectations, whether budget-related or design-related. For example, if I have a client with two young children who is telling me they envision white sofas in their family room or they don't need a playroom, that will require more discussions about durability and functionality.
Other questions that tell me a lot: What would you not want to see in this space? What kind of music do you listen to? Where do you like to vacation? What is your favorite piece in your home? For me, it's all about getting to know the clients so I can best incorporate who they are into the design.
Johnson: Sometimes the feeling they want to convey in the space is hard to describe with simply a "design style." On my questionnaire, I give clients a paragraph box to answer the question, "When you walk into this finished space, what is the overall feeling you would like to have?" Some clients are better at telling me exactly what they need, and some are better at showing photos of a certain style. You have to read the project and combine what they want and what the space truly needs.
Shirah: Open-ended questions are mega-insightful. When you don't give a client a yes-or-no question or multiple-choice answers, it requires them to think harder and take you in a direction you might not have seen coming. For example, I ask clients to describe their aesthetic and tell me how their family lives. I once had a client give me a list of 10 to 15 juxtapositions to describe their aesthetic, and I was like, Whoa.
Finch: I'll also ask, "What is your tolerance for maintenance?" That helps me gauge what types of materials we'll be using in the space. If they're not familiar with upkeep for things like marble, I'll give real-life examples to home in on their comfort level. For living and dining spaces, I ask, "How often do you see yourself entertaining here, and how many people do you typically host?" For mixed-use spaces, I say, "How often do you see this being used as a guest room versus as an office?"
One of the most important rules that I developed early on was that all decision-makers (usually two partners or spouses) are present for this meeting, regardless of how involved they plan to be throughout the rest of the project. I learned this lesson the hard way: I had a project where husband and wife were both certain that the husband had no preferences in terms of the design of the space and would not need to be involved in the decision-making process at all, so the wife and I proceeded with the design plans without him. Right as we were about to start procurement, he realized he cared much more than he thought, and we ended up making many last-minute revisions. More often than not, one partner gets more excited and involved than they had anticipated, which is fun to see. It's also an opportunity for me to witness their dynamic as a couple—where their tastes align or differ, and how they engage with each other and make decisions together. This is crucial for helping all stages of the project run smoothly, and it sets me up to effectively mediate design discussions between partners as needed, which I love.
Wilkins: I will say, "Walk me through a typical weekday." Usually, they start with a quick rundown of the day, but I jump in to slow things down and ask for specifics. I'm saying, "OK, so you wake up at 6 a.m., but how do you wake up? Do you use an alarm clock? Your body clock? Your spouse wakes you up—or the kids do? And how do you feel when you rise? Are you groggy and grumpy, or are you energized and ready to get your day started?" Initially, these questions may seem unimportant, but knowing these things really helps! If I'm designing a primary bedroom, knowing that my client wakes up cranky could mean that a poor mattress is playing a role here—or maybe the television directly in front of the bed is encouraging the client to stay up late watching Netflix and thus contributing to unrestful sleep. Maybe the sunlight is coming in too strong and we need to address the windows. Similarly, I might say, "It's 6 o'clock on Saturday evening and you're all home—what's everyone doing? Who's where in the house? How do you feel when you're all home hanging out? Do you enjoy curling up on the sofa, or do you stretch out with an ottoman?" It's more than just knowing that they need a space for backpacks and shoes, for instance—it's knowing why not having that space is a problem for them and how it makes them feel. Plus, some people feel that shoes and backpacks belong in individual bedrooms, so not having a mudroom doesn't bother them. Knowing these things matters.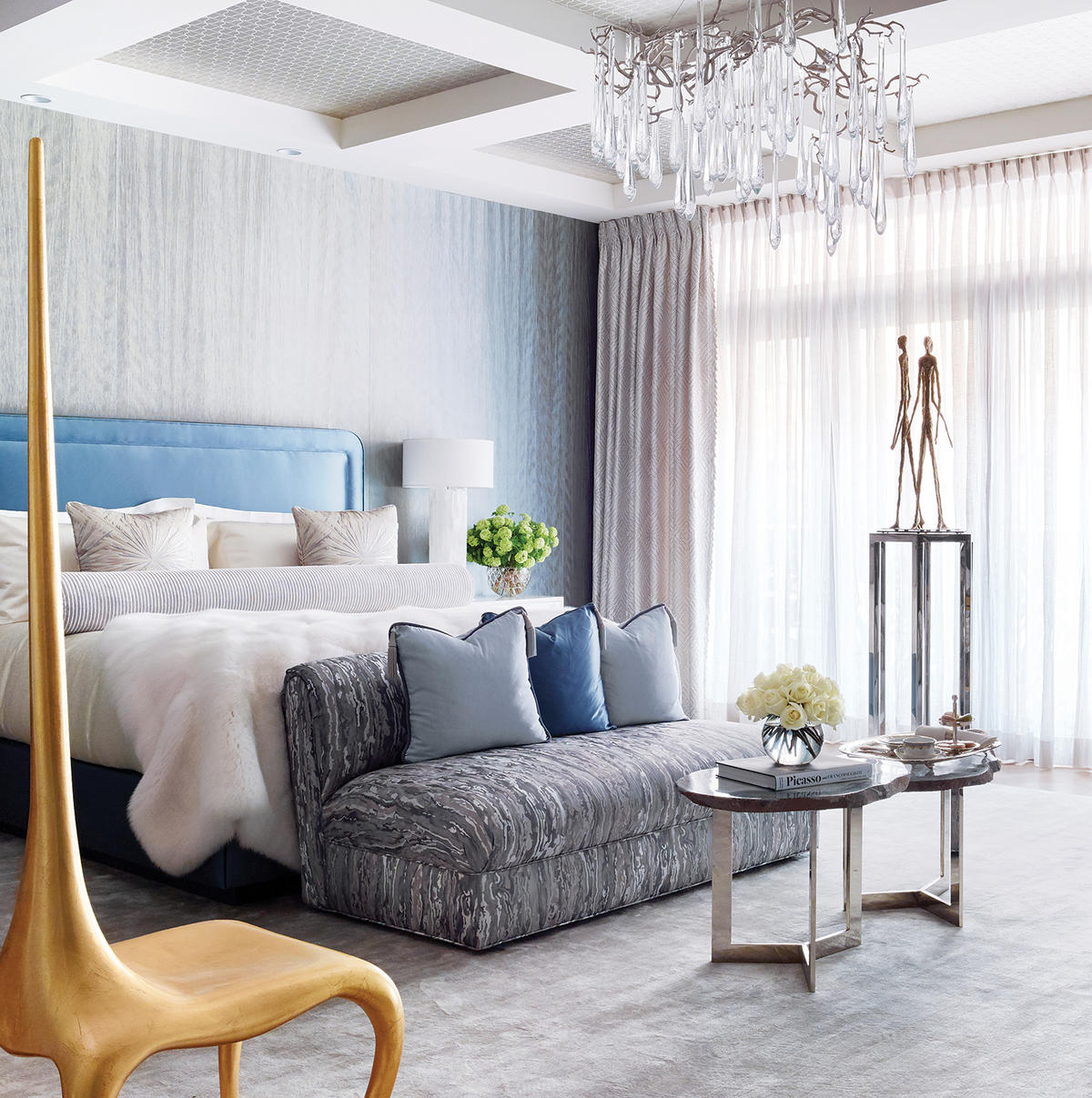 How much of what you're asking is about likes and dislikes, and how much is about feelings or function of the home?
Beckford: Feelings and function should go hand in hand with the likes and dislikes, because both need to work together to get a completely planned and enhanced space.
Shirah: I've found that clients can be so passionate about colors they don't like. I once had a client that responded in all caps with the colors she hated on my questionnaire—I guess she wanted to scream them to me! That said, most of my questions are about feeling and function and how my client likes to live. I like to know their hobbies, too—if they are an avid reader, for example, that plays into the lighting plan and the furniture layout.
Wilkins: The majority of what I'm asking is about feelings and functions. Yes, I want to know what my clients like or dislike, but it's more important for me to understand why they like or dislike those things, and what feelings are associated with the dislikes. It's been my experience that likes and dislikes can contradict one another in this process—they may hate one thing but see it in a different setting and love it. We need to understand what's really underneath it all.
How has your information-gathering process evolved over time?
Denham: I am a people pleaser by nature, and when I was first starting out I
would let the client lead—I wasn't great at guiding them. As I've gained experience, I've learned not to rush this [discovery] process. Often, clients are eager to get started and want to see what you want to do right away, but I try to encourage them to embrace all phases of the project.
Finch: Over time, I've taken more burden off the clients in order to make the process as enjoyable and easy for them as possible. I want it to feel like a fun chat with a friend, not another task on their dreaded to-do list. All of my clients are parents and have very busy careers and lives, so a big part of their reason for hiring a designer is to make the whole process easier on themselves. Establishing that dynamic at this stage sets the tone for the rest of the project and helps them feel pampered and excited for what's to come.
Donahoe: I have always been an information sponge. My team says I have the memory of an elephant. I have always been able to recall and wrap my mind around ideas on cue—a blessing and a curse, if you ask me. But all kidding aside, I am a believer that every project is different, and consequently, we adapt in how we obtain our information to make each as successful as possible. Trust is paramount—it trumps all else. Without a mutual respect between all involved, it is quite difficult to make the full design cycle an enjoyable process. We need honest feedback regularly, and our clients should have an open mind to our designs.
Wilkins: In the beginning, it was all about colors and style—until I learned that a lot of clients have no clue what they like and are very confused. When I began to refocus on the importance of creating supportive home environments, I realized that I couldn't do that without really digging deep to know who these clients are. Knowing a favorite color or style doesn't tell you anything about a person, really. To create homes that people feel connected to, that support them in the way they need, requires a deeper understanding of who they are.
How do you help clients feel confident that you're going to capture who they are and how they want to live?
Beckford: I make it a habit to repeat what they say back to them in my own words to display my understanding of what their design desires are. In the early portion of the design process, I schedule a second presentation to know for sure I got it right and am ready to begin the project. Sharing my ideas for their space and seeing their excitement is an indicator for me that they are confident in what I want to do and that my ideas will work for them.
Kraiem: I try to create a natural connection with the client and fully understand them before I start designing. There is usually a mutual feeling of comfort, where they can express themselves and feel comfortable [speaking up] if they don't like something.
Shirah: I try to impress that this is the story of them and their home. I always tell my clients that they hired me to give my input, and I will always have an opinion, but it is their home and money at the end of the day, so they make the ultimate call.
Finch: By actively reflecting their desires back to them throughout the conversation, I gain their trust and validate their needs. I'll take their feedback on a particular element of a space in one of the images and then pick another image to show, demonstrating that I understand or clarifying what they mean. So, for instance, if they express that the living room in one image is too cluttered, I'll pull another image of a similarly styled room and say, "So, this is too busy, too, correct?" I'll then grab an image of a more minimal space and say, "I'm guessing this feels more peaceful to you." They feel seen and get excited that I'm understanding them and their vision. Also, toward the end of that meeting, I give their style a name—for example, "Bohemian Modern." Most of my clients come into that meeting feeling like their style is hard to express or capture, so giving it a name wraps it up in a nice, neat bow for them.
Donahoe: We package every single iteration of our design with a cohesive road map of documentation tied to textiles and imagery. This allows the slivers of design to come alive for our clients—they have resources that provide confidence and conversation. Even with the smallest of edits, we reintroduce the client to the vision and ensure it continues to make sense to them. Also, it may seem antiquated, but I am a firm believer in handwritten correspondence. After in-person meetings, our team sends notes on our custom stationery to express our gratitude. This is also our protocol with the delivery of samples—every drop-off has a note to recap its purpose. The packaging of our ideas and resources is an extension of what we do on a granular level, and we want our clients to feel connected to our team at every pass.
Wilkins: I've found that not only is my process important for my firm to produce a desired result for the client, it's also important for me to connect with my client on a human level. When you take the time to step into the home and shoes of someone else, you're better able to empathize with their daily struggles. Especially during this pandemic, when we're all dealing with so many obstacles and delays, establishing that connection with my client early in the process—them being able to see that I genuinely care—has helped us navigate this time together with grace and understanding.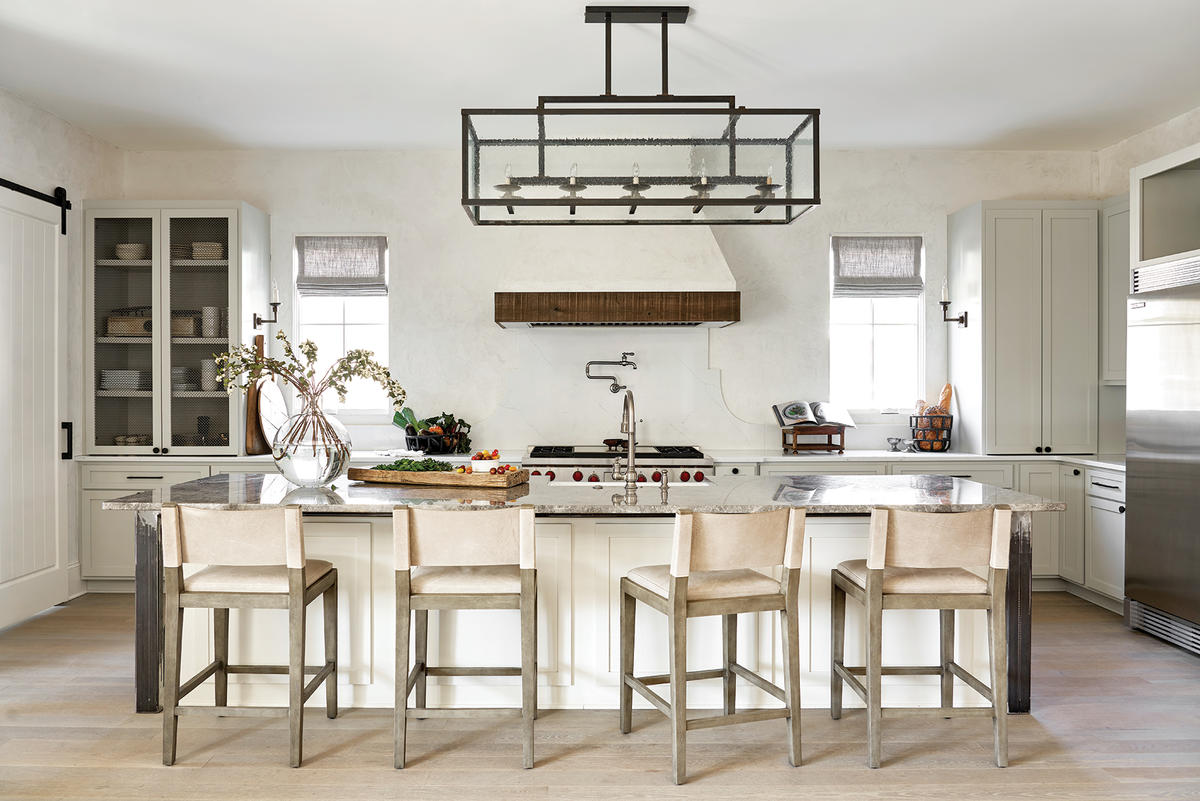 Once you begin the design work in earnest, how do you explain that process and timeline to your client?
Denham: By the time clients finally hire a decorator, they are itching to get started ASAP, and with the Amazon Prime culture we live in, it makes it extremely difficult to educate them on the process. I usually say two to three weeks—or longer if it's an entire home or new construction—and I lay out the process in the client agreement so that it's clear. I may touch base throughout the design phase and either send a sneak peek or just check in so they don't think I've completely disappeared, but in general, I just ask for patience and explain all good things are worth waiting for.
Donahoe: We advise clients that after the questionnaire and discovery meetings, there will be a quieter period. In this phase, we maintain communication, but it is certainly less frequent. Clients in the age of COVID have been more engaged than ever—something we have had to address in our own workflow and processes. There is an unspoken desire for faster everything. While I am proud of how we maintain our pace and stride without compromising our aesthetics and quality, it has taken adjustments for clients to understand the time it requires to create, source and define all parts of the project.
Beckford: During the presentation, I present a projected timeline so that we are all on the same page. I also find that asking their time frame early on during the consultation helps ease this conversation. I am absolutely transparent about what the project needs in order to be successful.
Wilkins: My clients receive an outline with details of our process from the very beginning. I explain that the time that we have spent during the meeting is what I will use to pull together their custom design, and that this process takes time because it is unique to them. I now have all of this new information about them to synthesize and interpret into an amazing, supportive design that they will love.
Finch: I'm fortunate to get zero resistance here. During onboarding, I walk my clients through the phases of the project and I give them a project outline that shows the steps or goals for each phase. Design is its own phase after onboarding and input, and it's listed and discussed that this step takes two to three weeks. I've never had a client question that. When walking them through the process, I also tell them what to expect at each phase, including what the design presentation looks like. I think this helps them understand the amount of work that goes into that level of preparation and respect my timeline and process. I've also found that it helps to schedule each upcoming meeting or deliverable at the end of the current meeting, so the clients are never left wondering what's next or when. I want them to always feel like I am on top of the process, so they can be free to relax and let me do my thing!
Homepage image: A bold coat of paint draws everyone to the island in this kitchen designed by Brandi Wilkins | Laura Metzler