Struggle to delegate? Join the club. Here's how to build a workflow that honors your strengths—and your time—without losing creative control.
When Kristen Rivoli launched her firm in 2009, she was thinking small. "Even as my business grew, I never saw myself as this big principal leading a firm," says the Winchester, Massachusetts–based designer. "It was, 'I'm a designer and I love to design.'" But as she acquired more and bigger projects, she soon found herself spread too thin. "It was obvious that someone has to make all these decisions, and I couldn't do that while I was still pulling schemes for review," she says. "When I couldn't get everything done, I knew I had to start handing things off."
Rivoli took a pragmatic approach as she handed off responsibilities, sticking around in the creative process just long enough to get a "yes" from her clients and then letting her team take over. "It's something I think about every year, to see if there are more things I can delegate," she explains. "It also helps my team grow when they're given a sense of ownership of the work we do for our clients."
Here, she shares her thoughts on thinking big—and letting go.
As designers, we want to control every aspect of a project. But I knew that it just wasn't possible anymore. You have to let go and have faith. It was very freeing for me to realize: "I hired this person for a reason. It's OK to hand this off."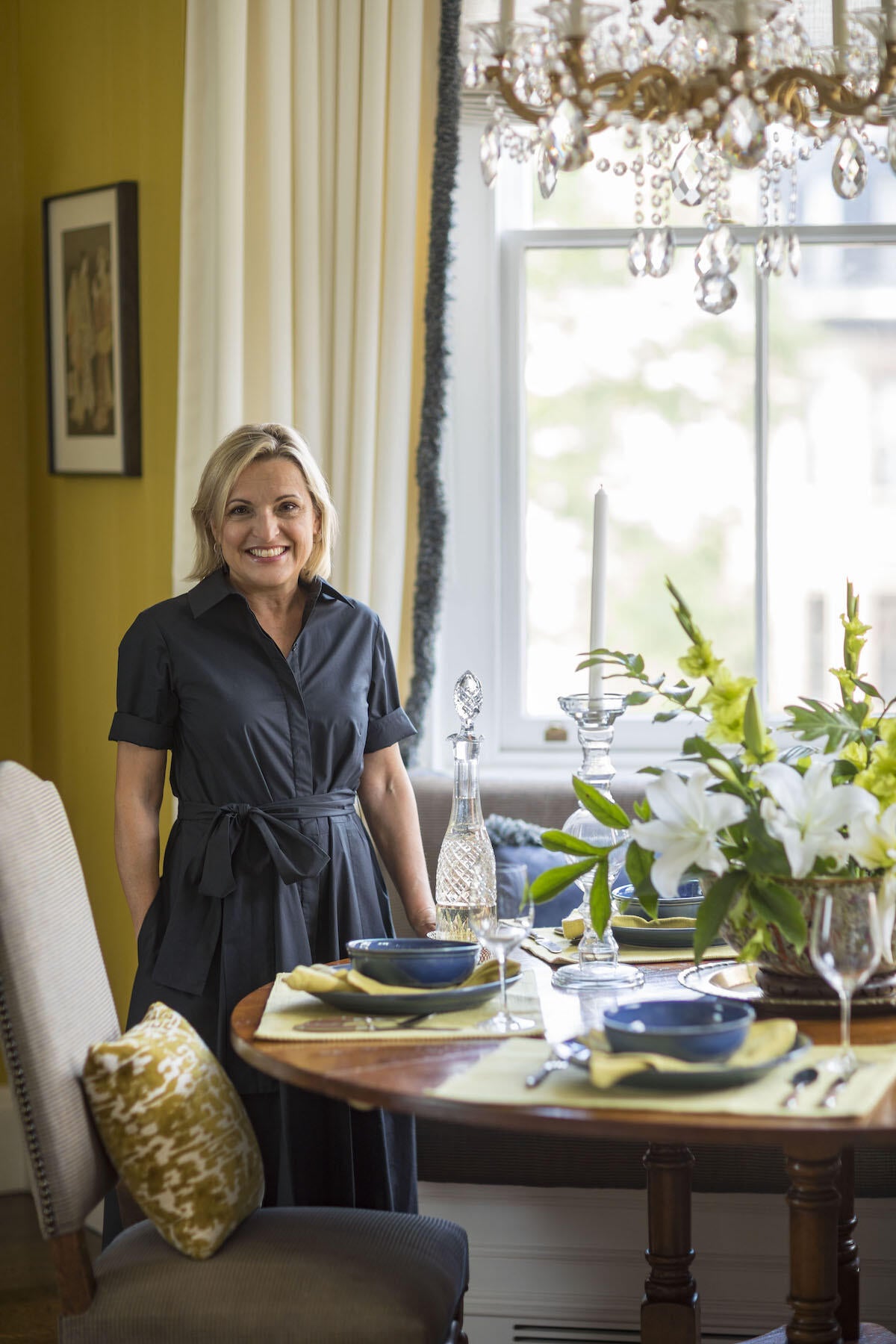 I still establish the master plan and the design language for the project. I'm there at the beginning, and then I can slowly start backing out and handing it over once the client has approved the design, fabrics and furniture. I've been going to meetings with the project's designer; they know what I'm looking for and we look at things together, so I'm still part of the design. At the same time, I don't have to get into the weeds,
whether that's with AutoCAD, the day-to-day vendor communications or coordinating with the wallpaper installer. That frees me up to run my business.
I come back into the project during the install, and I'm always available in the meantime [when I'm needed]. I'm always copied on the emails, so if a client is more comfortable talking to me, that's fine. If I'm not happy with something, I have that conversation right away, and we talk about how we could have done things better. I don't blow up—nothing we're doing is going to be that catastrophic. But I do like to make sure things are consistent. I might say, 'This was not quite how I would've handled this," or 'Hey, can I talk to you about this email? I would've preferred if you had done it this way.' It's a learning moment; it's not the end of the world, but next time can we please do it this way?
Consistent communication is huge—in my office, on our projects, on the job site. It's all about communicating, and it's on me to make sure that's happening. When I give a team member a new responsibility, I always make sure to talk it through with them first so there are no mysteries. You never want that gray area: "Are you doing it? Am I doing it?" It has to be communicated. It's like, "I want you to start taking over sending the Friday updates to our clients. If you have any questions about what should be included, please send it to me before you send it to the client, and if I have a chance to review it, I will." I want to give them that new responsibility but also let them know that I'm not going to hang them out to dry.
Everybody is not going to get it exactly right on the first try, and that's OK—that's what checking in and reviewing is for. There's always time to make your red lines and changes once your team has done the task or drafted the floor plan.
Homepage image: A salmon-hued poster bed sets a playful tone in a Palm Beach vacation home designed by Kristen Rivoli | Carmel Brantley