Say hello to spring with these "newstalgic" pieces in the season's brightest hues.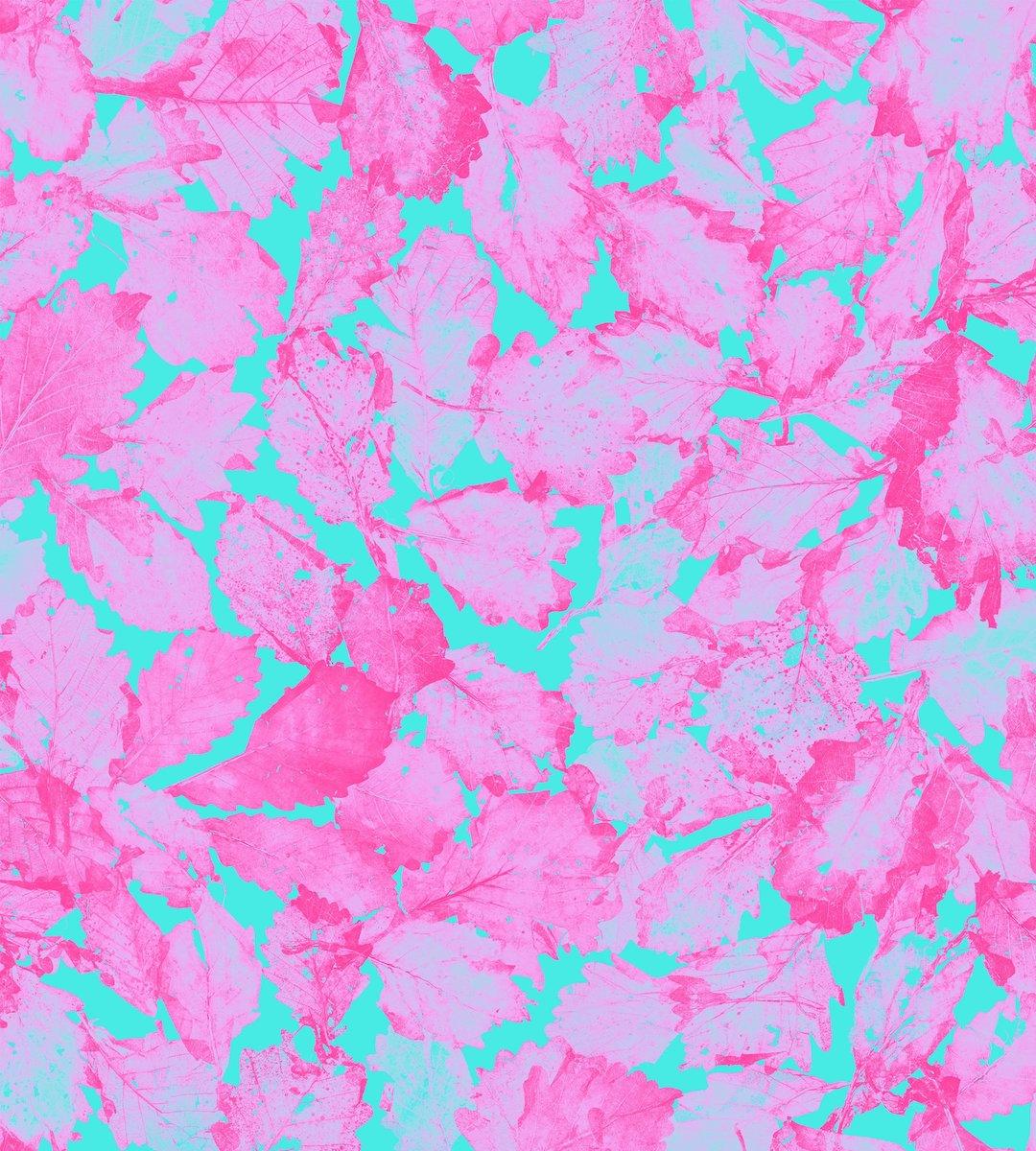 Courtesy of Voutsa
You'll long to get lost in this forest. Voutsa's Turning Leaves Acid Rose is botanical print wallpaper with a fluorescent twist.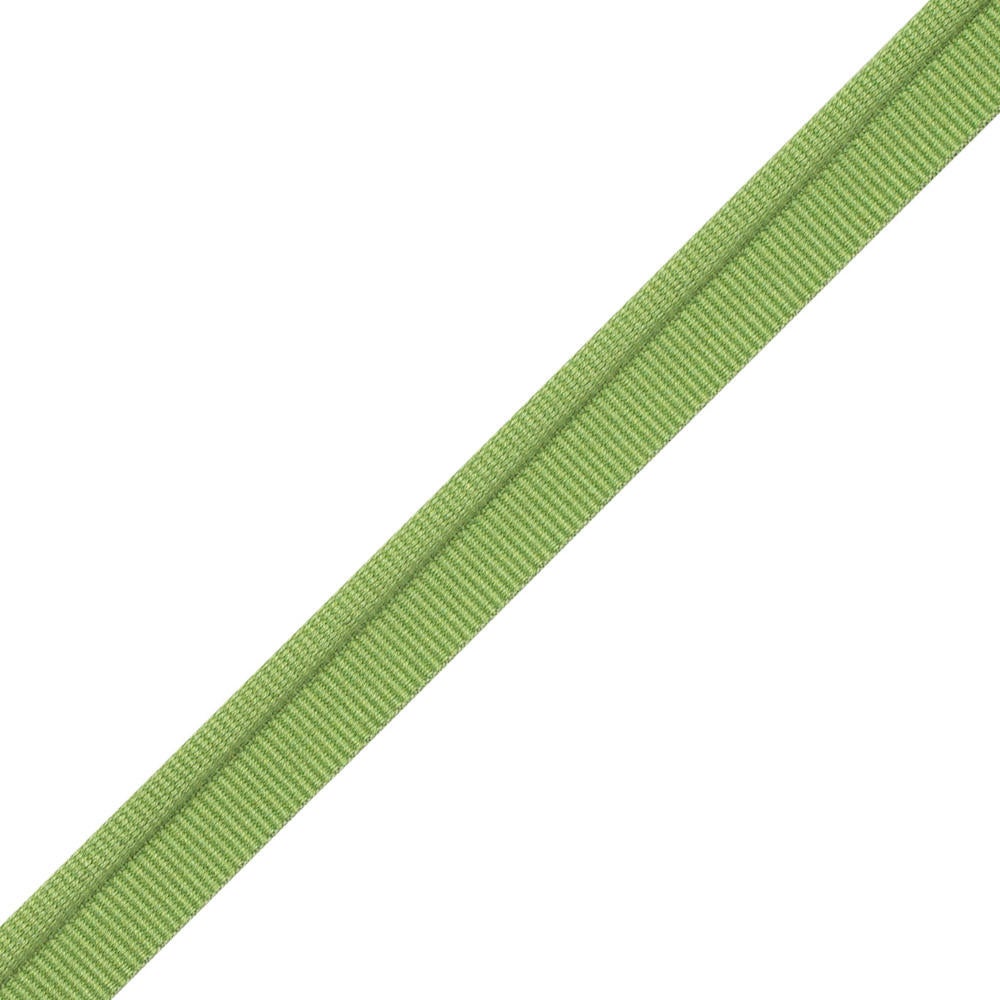 Courtesy of Samuel & Sons
Whether in Chartreuse, Citron, Magenta or Pool, the Julienne piping from Samuel & Sons is sure to enliven anything it trims.
Courtesy of Wildwood
A game of Tetris come to life! Wildwood's colorful Japandi trays can be stacked in a variety of configurations to maximize vertical space—and style.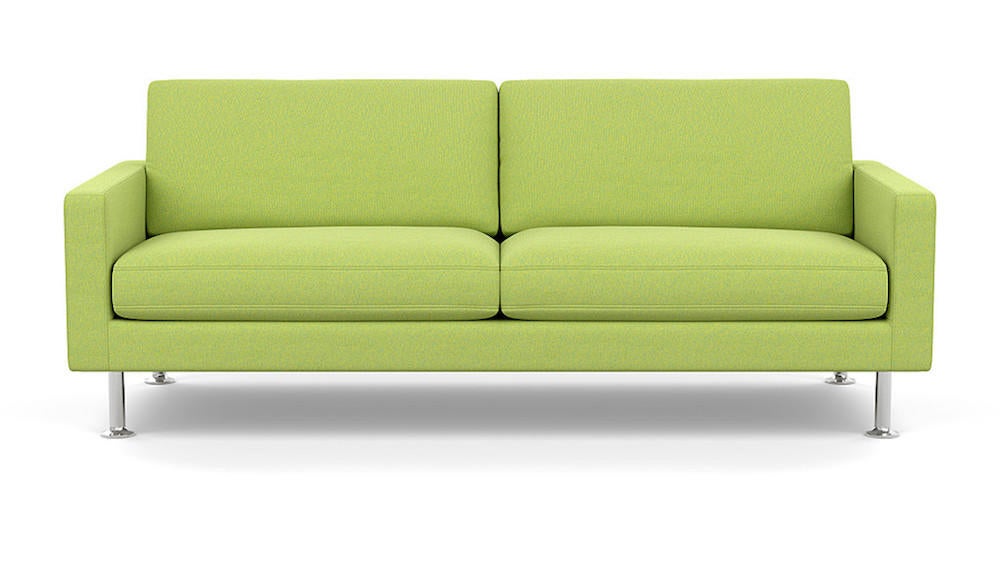 Courtesy of EQ3
Sometimes it is easy being green. EQ3's Joan sofa in Jet Grass is a kiwi-colored sensation.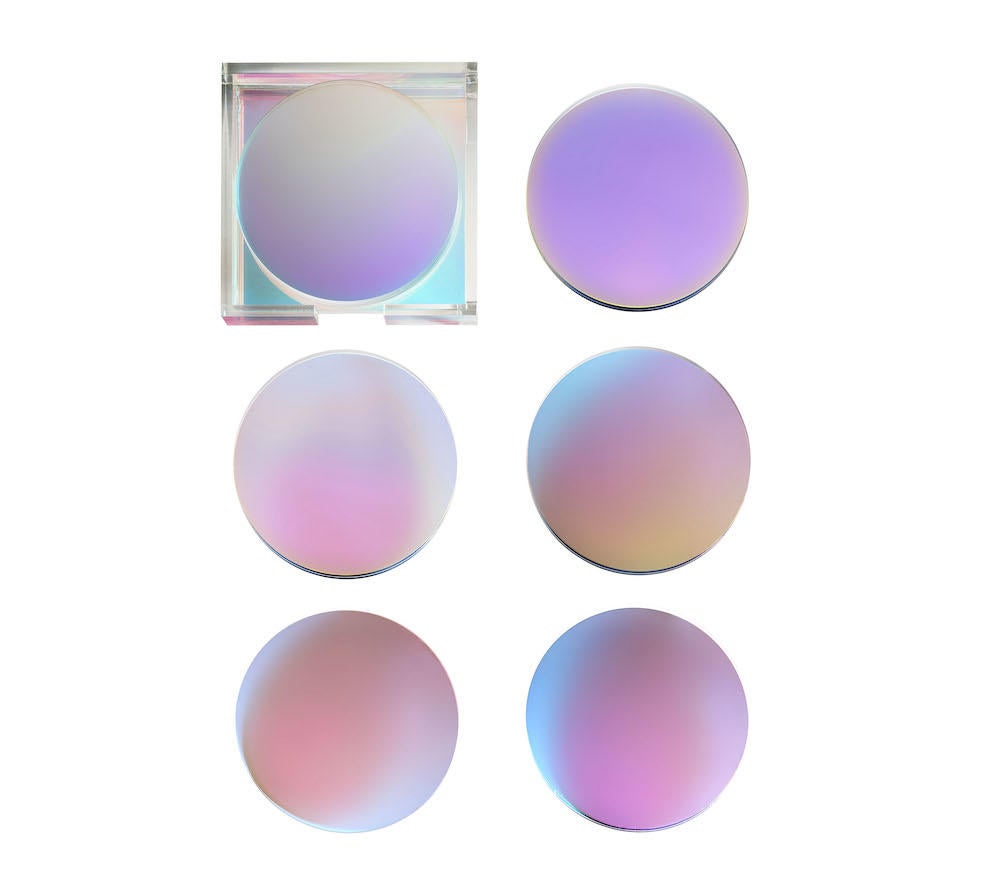 Courtesy of Kim Seybert
The prismatic tones of Kim Seybert's Luna coasters bring the party to the simplest cocktail spread.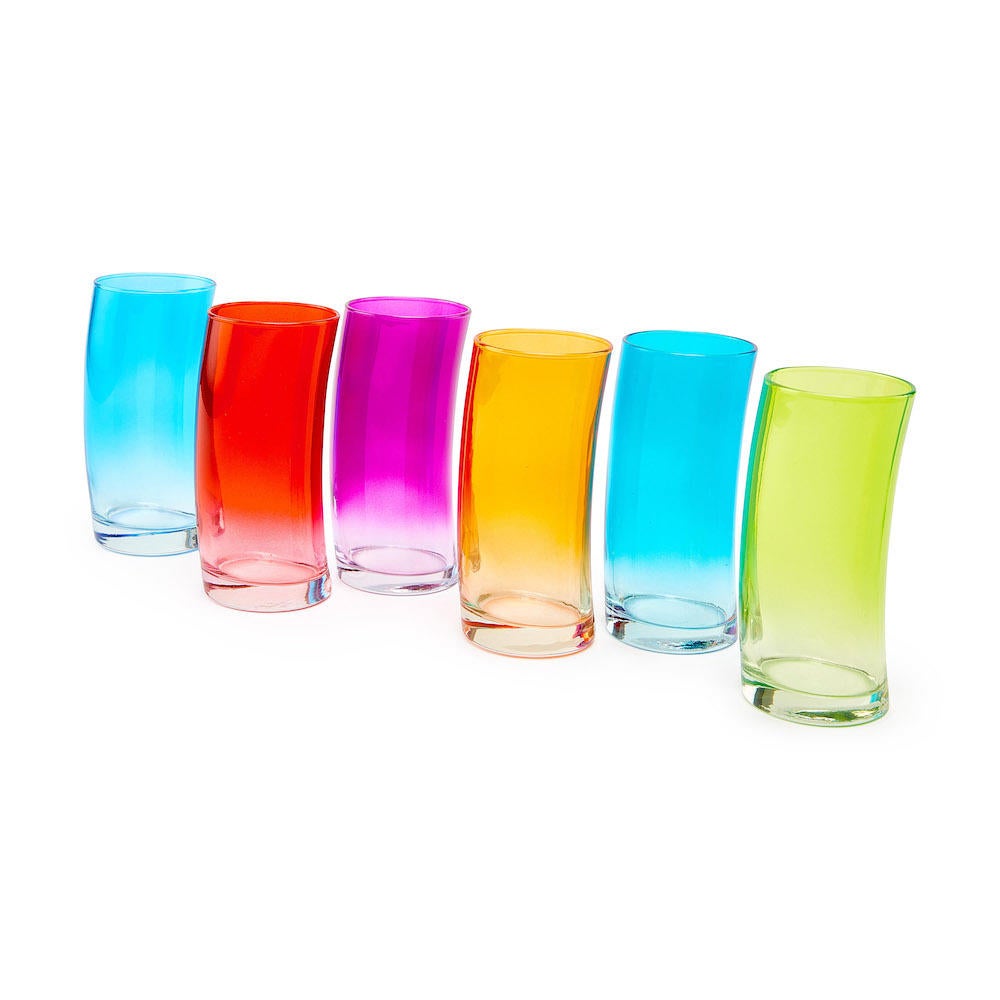 Courtesy of MoMA Design Store
Composed of curved blown glass, the Swing tumblers at MoMA Design Store offer a rare treat: dishwasher-safe whimsy.
Courtesy of Western Sensibility
Craving your own private Idaho? The Blue Sky Mind pillow by Big Sky Bandits for Western Sensibility righteously evokes the escapist motifs of the early noughties.
Courtesy of Frampton Co.
What a bright idea: William Storms incorporated neon-toned acrylic tubes into handwoven passementerie for his Refract series at Frampton Co.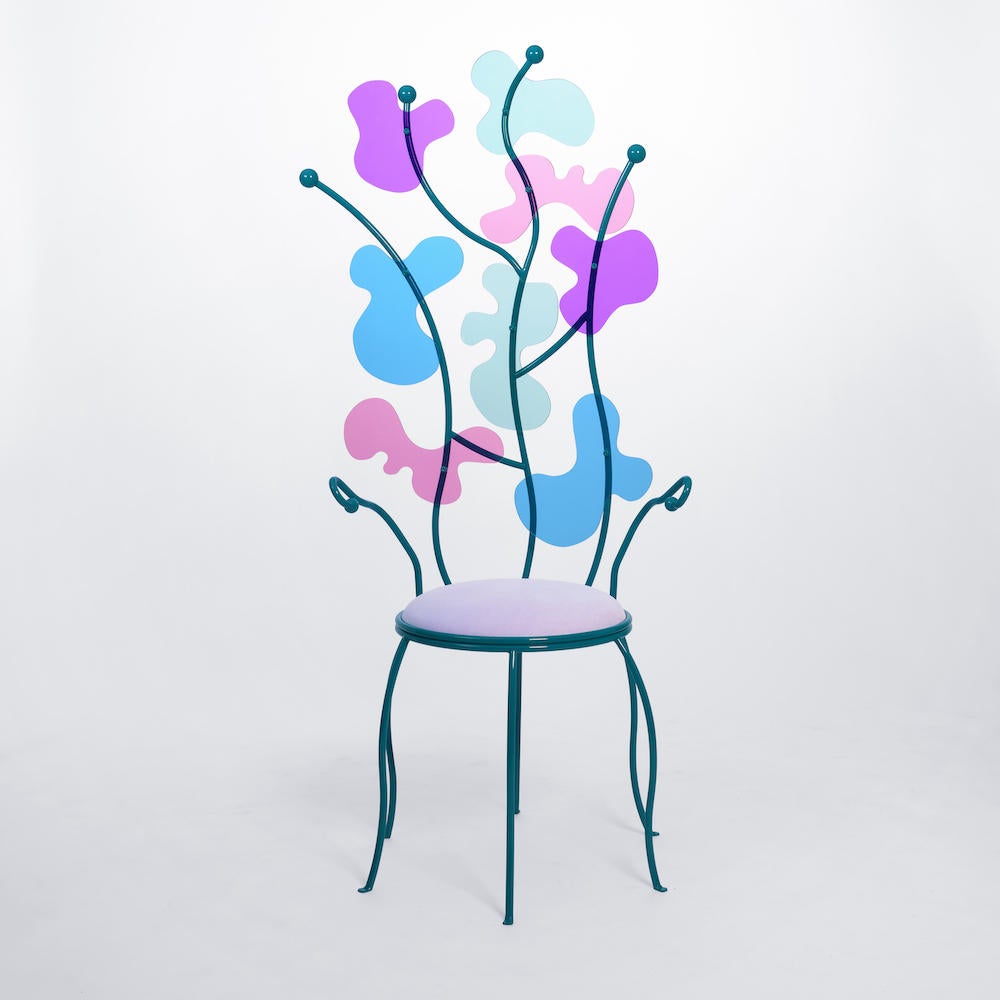 Courtesy of Another Human
Another Human's charming Dionaea chair takes inspiration from Ferngully, the 1992 animated film about an enchanted rainforest.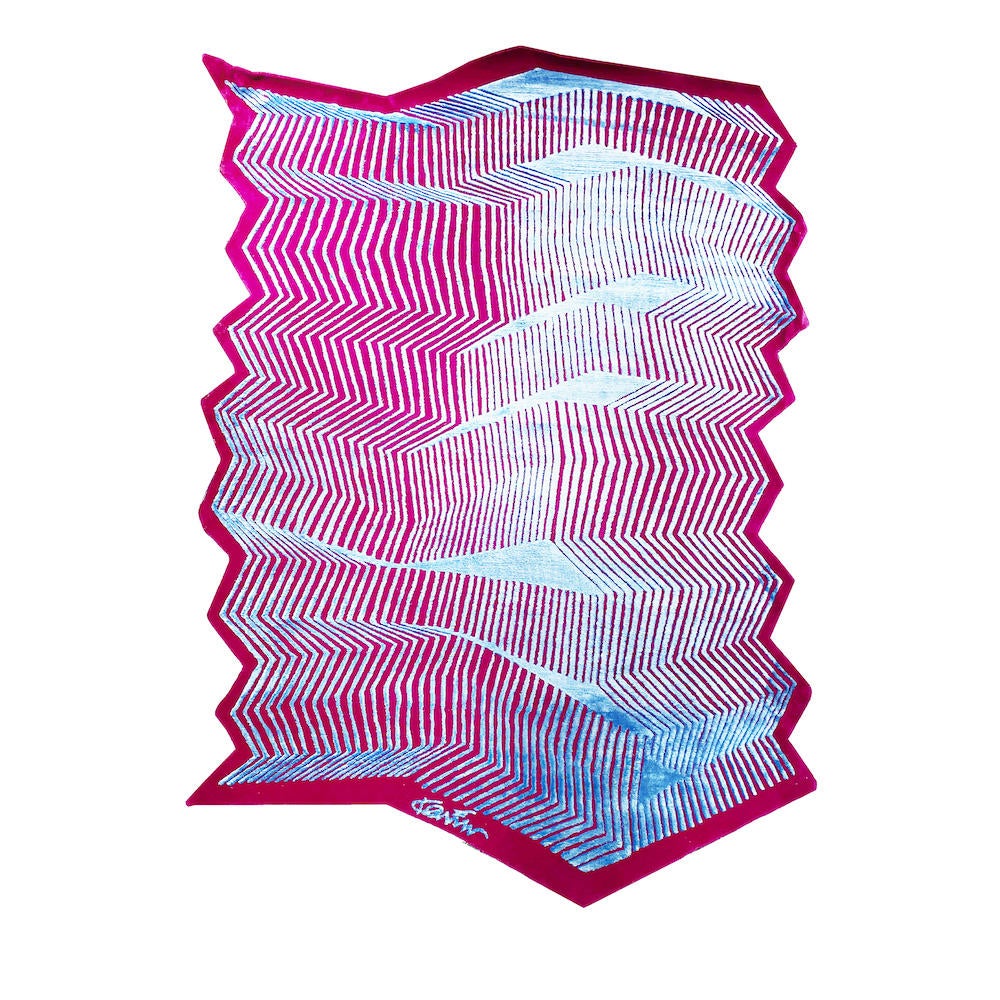 Courtesy of Artemest
Take a day trip on Illulian's zigzagging Info rug by Karim Rashid, available at Artemest.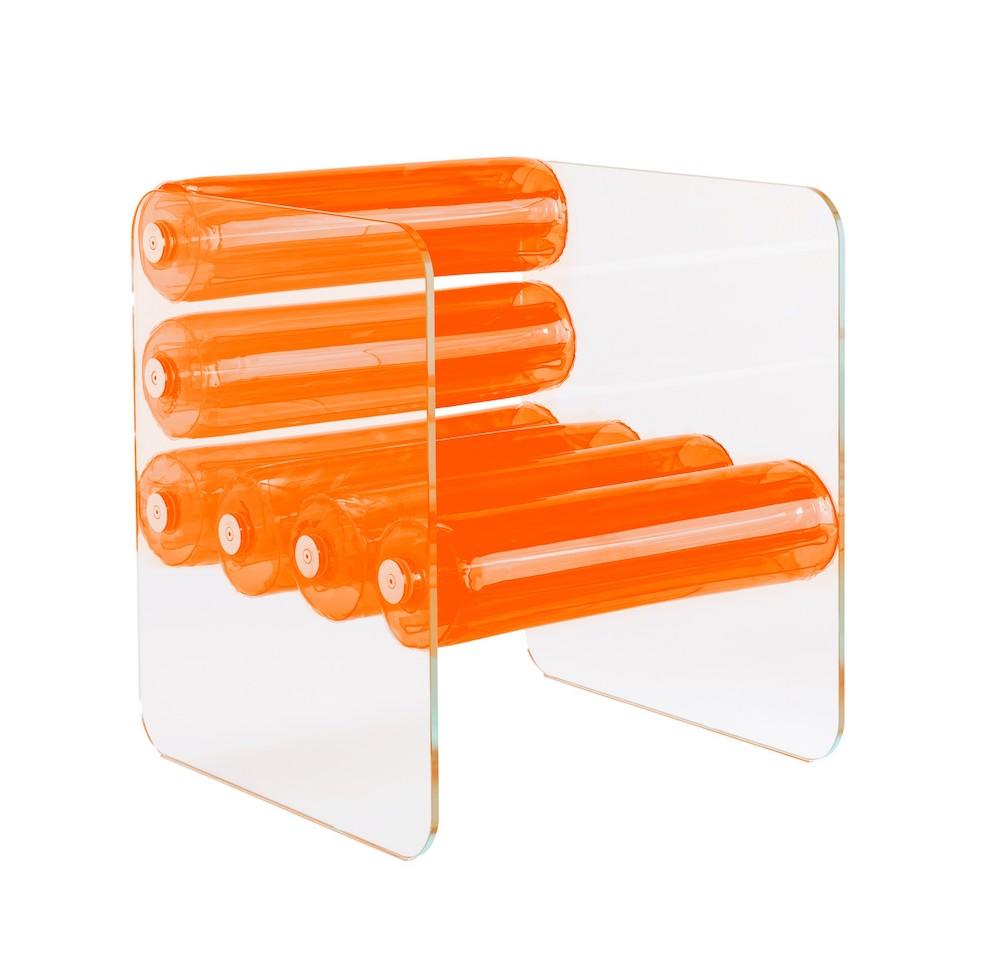 Courtesy of Mojow
Mojow's totally tubular MW01 armchair is composed of—gasp!—inflatable cushions.
Courtesy of Stray Dog Designs
You'll want to pick these daisies. The Tilda table by Stray Dog Designs is coated in layers of papier-mache for a one-of-a-kind feel.